Project Runway All Stars, Episode 8: "#Nina's Trending"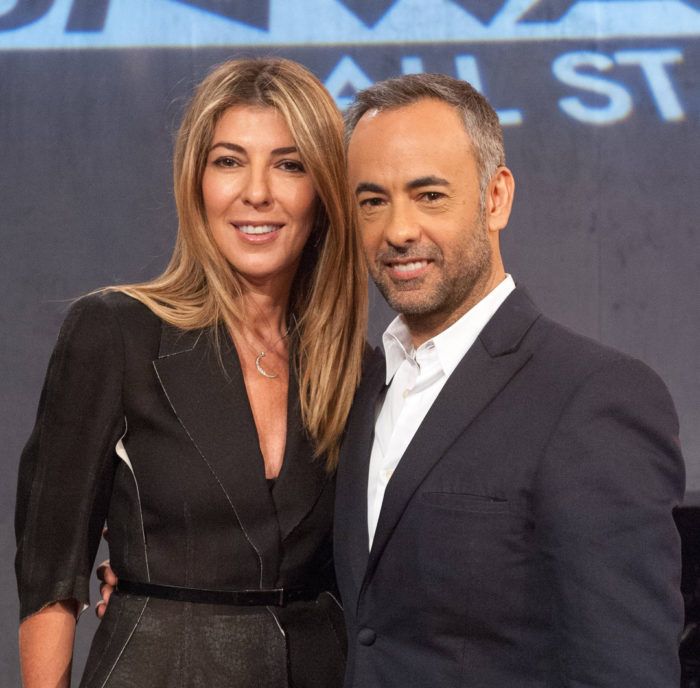 Creative director of Marie Claire and Project Runway judge, Nina Garcia, returned to the runway this week to present the challenge. She began by introducing StyleHaul, the largest platform of style and fashion videos online. With five vloggers (aka video bloggers) pre-selected from the site, each designer had to team up with one vlogger to design an outfit that could potentially be 2014's biggest trend. In addition, each look had to incoporate Pantone's new color of the year, radiant orchid. The vloggers acted as the designers' models.
Here were the teams:
Elena went with Dulce of Dulce Candy.
Chris chose Fleur of Fleur de Force.
Viktor was paired with Jarmaine of JLovesMac1.
Korto chose Carli of The Beauty Bybel.
Seth Aaron went with Gigi of Gigi Gorgeous.
In terms of prizes, not only would a video be made, featuring the winning design on StyleHaul's home page, but the winner will receive a prize package from Pantone worth $10,000.
The judges this week were Isaac Mizrahi, Nina Garcia, Project Runway season four winner, Christian Siriano, and women's creative director for Calvin Klein Collection, Francisco Costa. Korto was the clear winner, making her the first designer to win more than one challenge this season. On the other hand, the judges had a hard time deciding which designer to send home. They ultimately thought Viktor's ensemble was too current, and asked him to pack up his workspace.
The top:
Korto's winning design: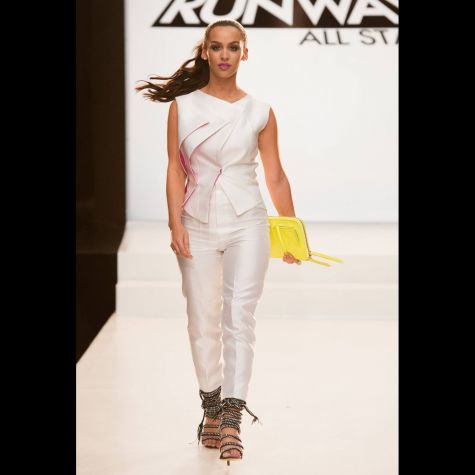 The bottom:
Viktor's losing design: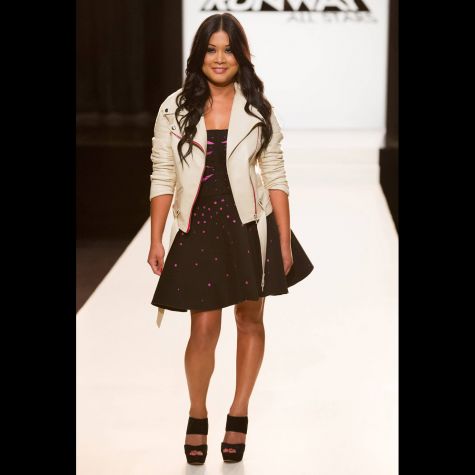 Christopher's design: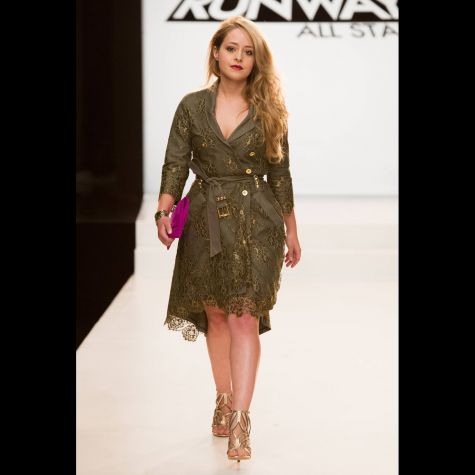 The rest of the looks:
Seth Aaron's design: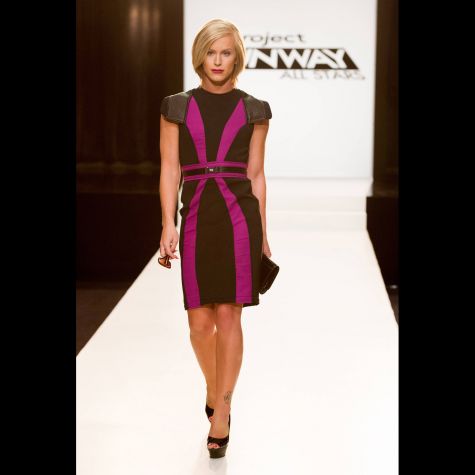 Elena's design: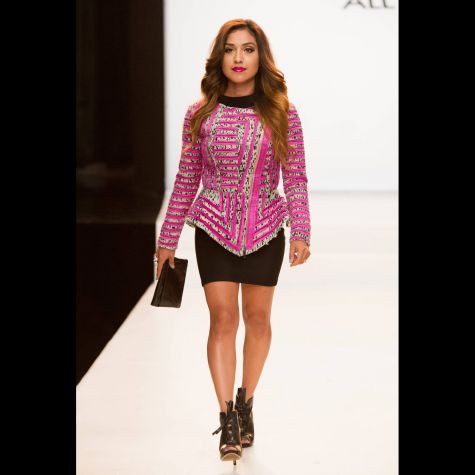 This challenge was quite innovative, and I liked the fact that they had to design for "average people." I also appreciated that the designers took a completely different approach to incorporating the Pantone color into their designs.
As for the judging, what did you think of the outcome? Which outfit do you think was most flattering on the model? Did you enjoy this challenge? Share your comments below!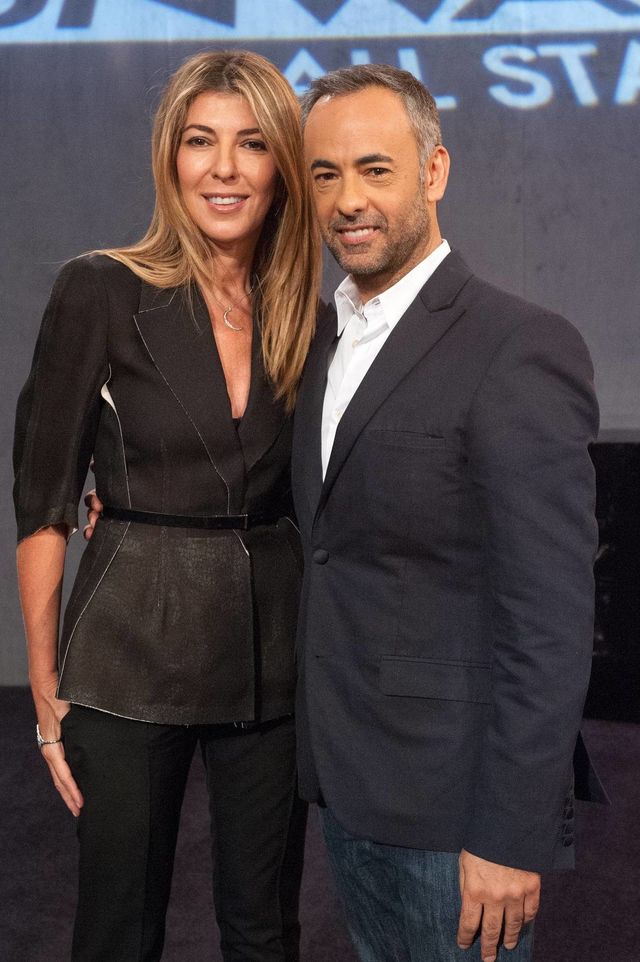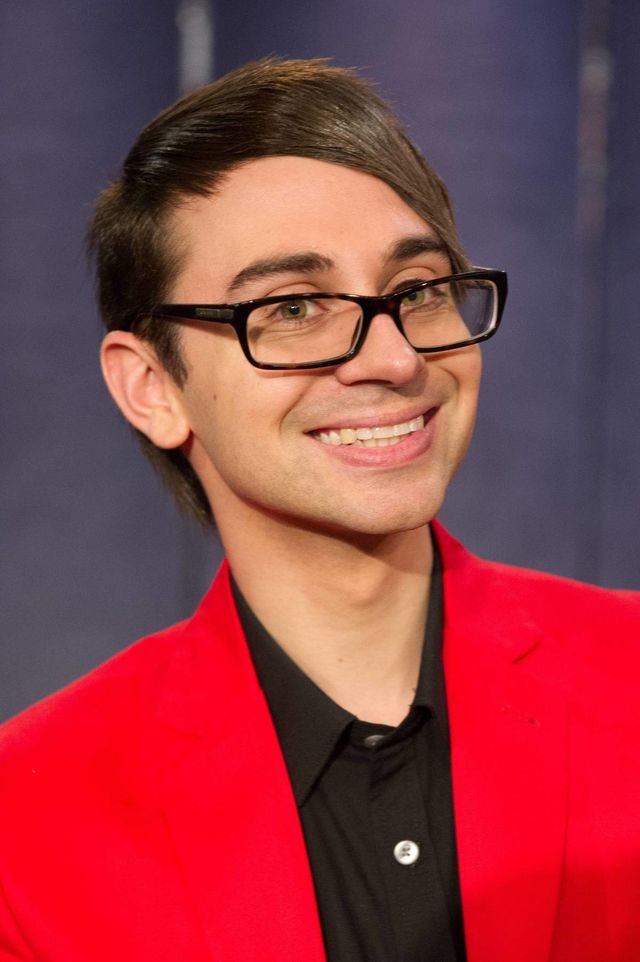 Project Runway season 4 winner Christian Siriano guest judges this week.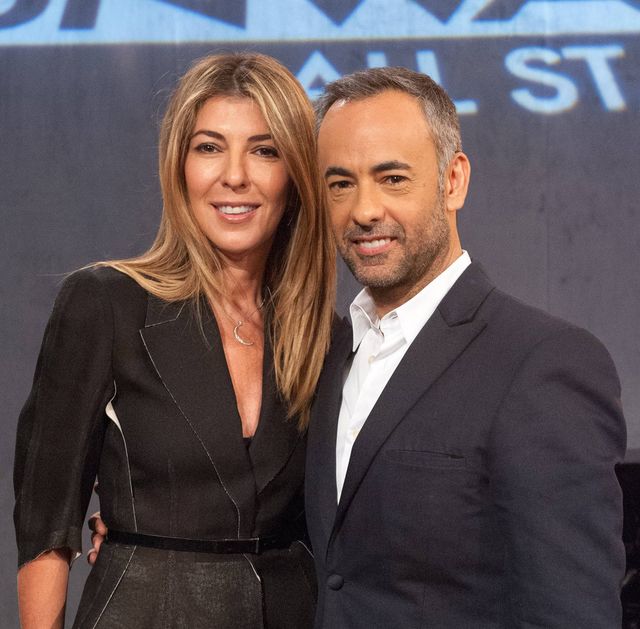 Nina Garcia of Project Runway and Francisco Costa, the women's creative director for Calvin Klein Collection, guest judge.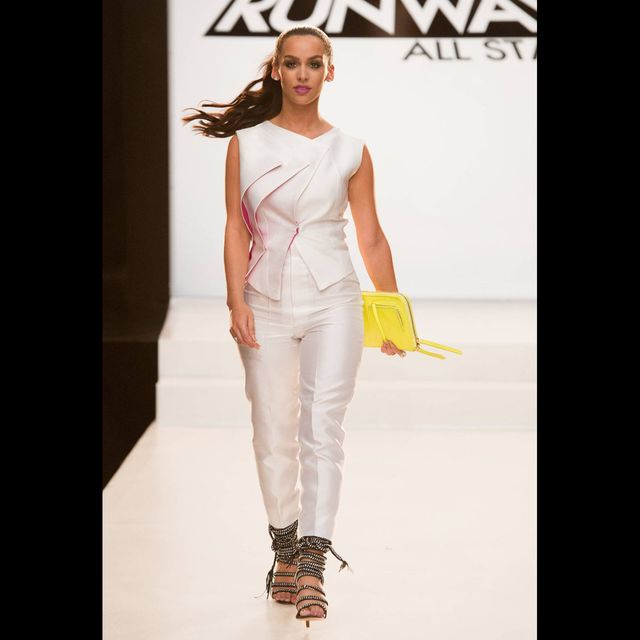 Korto wins this week's challenge with her white vested suit.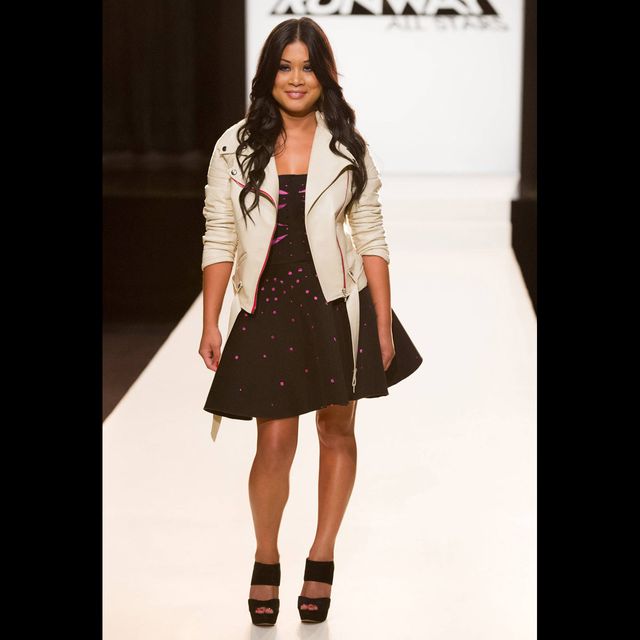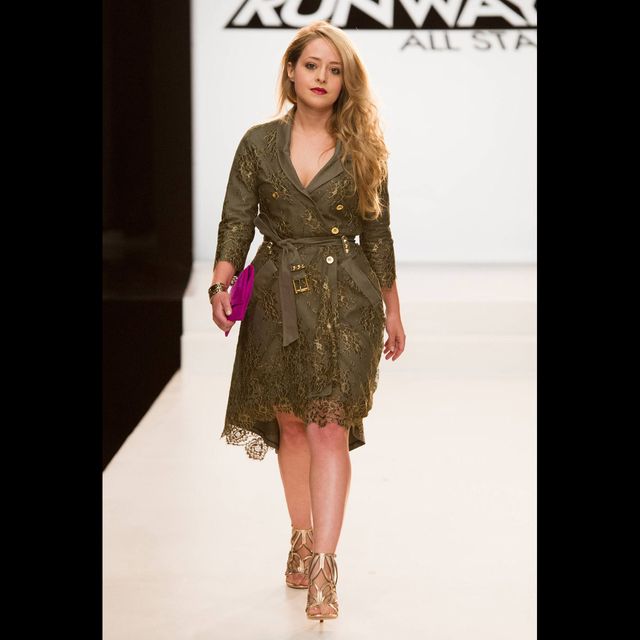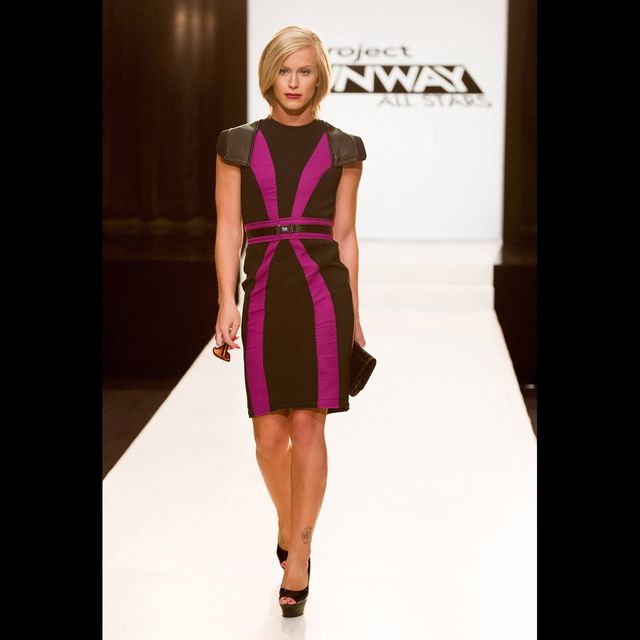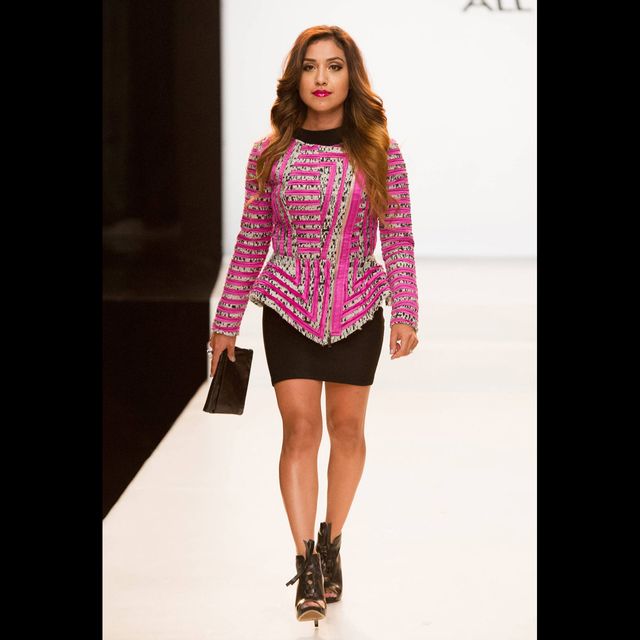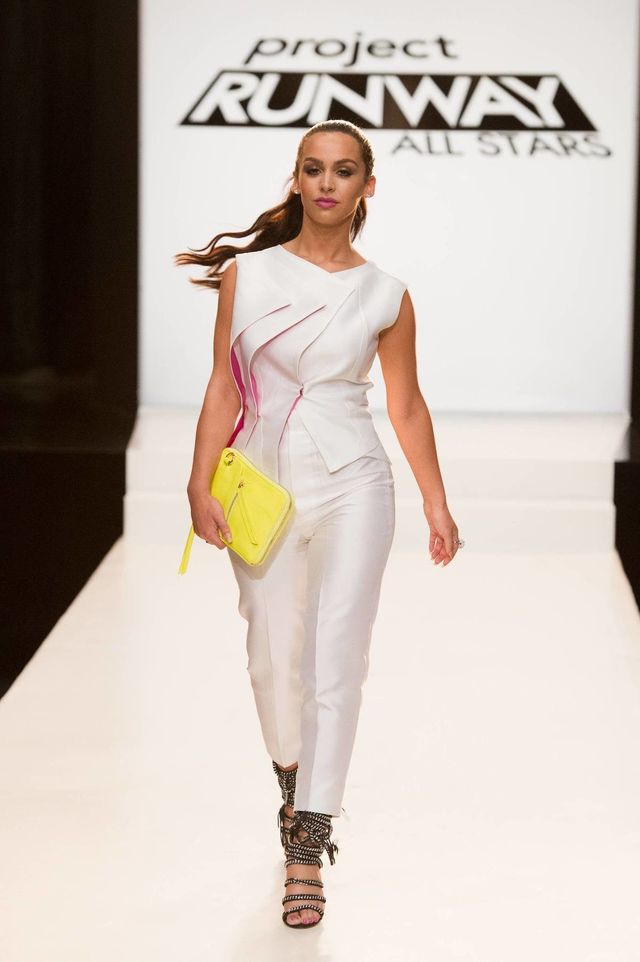 Korto wins this week's challenge with her white vested suit.