Pattern Review: By Hand London – Elisalex Dres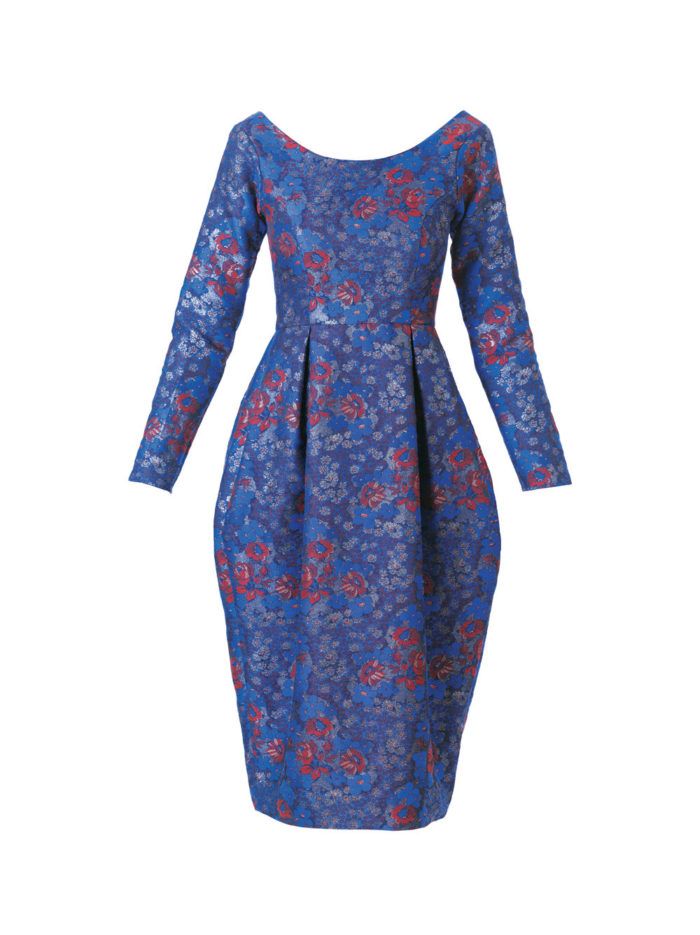 This review was originally featured in Threads #170 (December 2013/January 2014).
By Hand London: Elisalex Dress
This 1950s-inspired dress has sleeve options, a lined bodice, scooped front and back necklines, princess seams, and an oversized tulip skirt with inverted box pleats. The bodice is very closely fitted above the roomy skirt. The sleeves are snug, with a one-toone ratio between the sleeve-cap seam and the armscye. For comfort, the instructions advise making the dress one size larger than usual. Our tester suggests making a muslin to test the fit. The pattern recommends a 30-inch-long exposed zipper at center back, but a shorter and/or an invisible zipper would work. This pattern comes in a gift-like box and includes a label, "By Hand London & Me" for the finished garment. The instruction booklet has a clean layout and many tips. All match points and notches line up. The style is best in medium- to heavyweight woven fabrics such as upholstery cotton, shantung, brocade, or jacquard. The sample dress is made with Lurex brocade from Mood Fabrics.
(Sized 2-16 for busts 32-42 in. and hips 35-48 in.)
Sewing Tip: Face the pegged hem for a puckerfree finish.
– Tested by Tomasa Jimenez, Lyndhurst, New Jersey
Have you made this pattern? If so, be sure to share pictures in our Readers Closet gallery.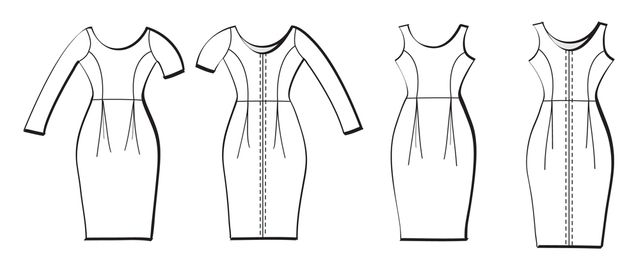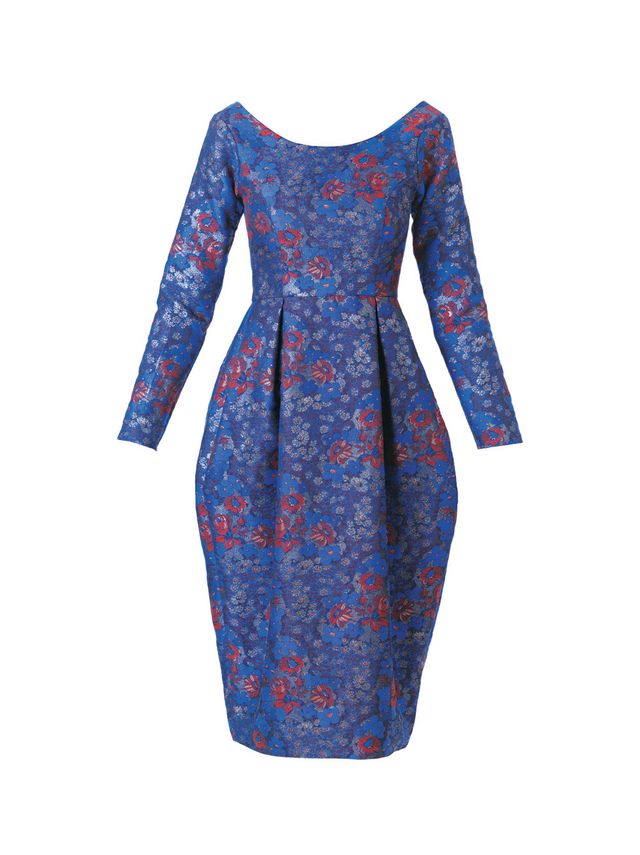 Sewing tip: Face the pegged hem for a puckerfree finish.