Project Runway All Stars, Episode 9: "Fashion Cents"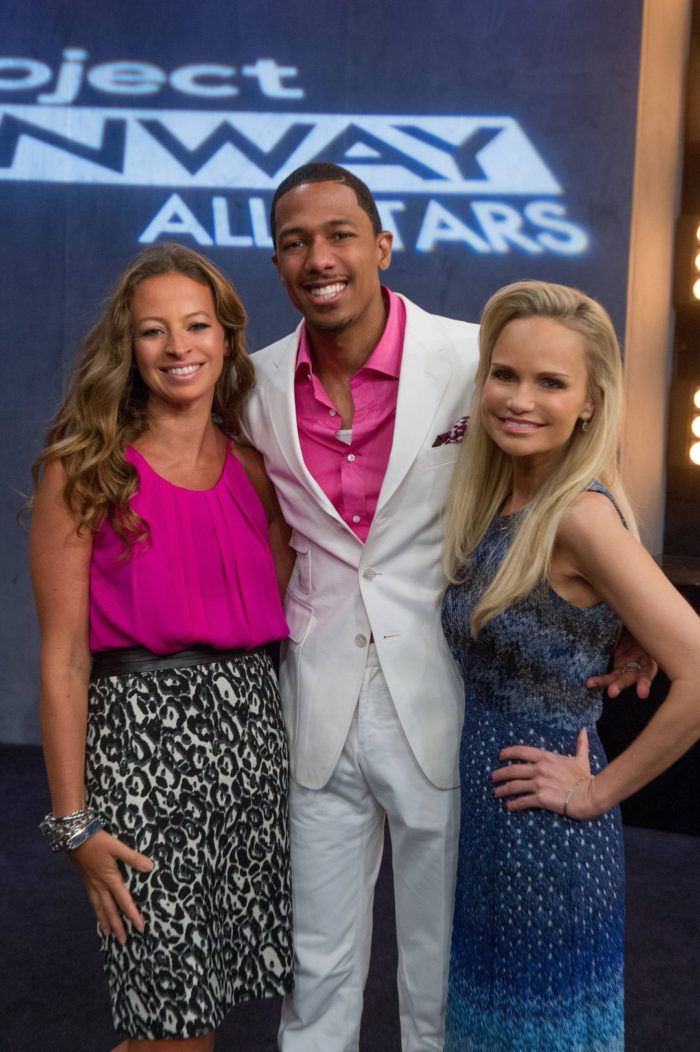 With only four designers left, this episode determined who will get to present their final collection in next Thursday's season finale.
This week's ready-to-wear challenge was presented by Michelle Smith of the Milly collection, a NY-based fashion house. Each designer was asked to create a design for Milly's clientele, using Michelle Smith's fabrics. In order to keep the designs in Milly's price range, the designers had to meet with Milly's president to make sure their creations could sell for a total of $400. The winning design would be manufactured and sold as part of Milly's "urban travel" collection, and all profits would go to the the charity Save the Garment Center.
This week's judges were Georgina Chapman, Isaac Mizrahi, Tony and Emmy Award-winning actress, Kristin Chenoweth, TV host and fashion entrepreneur, Nick Cannon, and the owner and designer of Milly, Michelle Smith. While it was clear that Seth Aaron was this week's winner, the loser was not as evident. To determine which of the bottom two designers would go home, Korto and Christopher were asked to redesign three of their previous challenge looks into one new outfit in just one hour. Despite a strong showing from both parties, Christopher was sent home.
On to the designs…
The winning design:
Seth Aaron made a classic-cut cocktail dress, with a pop of color along the center front bodice: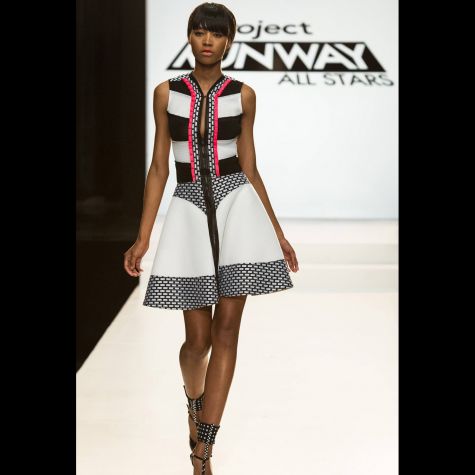 The losing design:
Christopher's dress incorporated hard and soft fabrics, with leather at the top and chiffon at the bottom: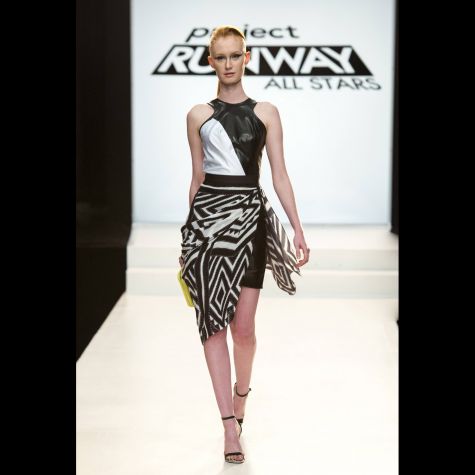 The rest of the looks:
Elena chose to make a white dress with mesh fabric that she lined with neon panels: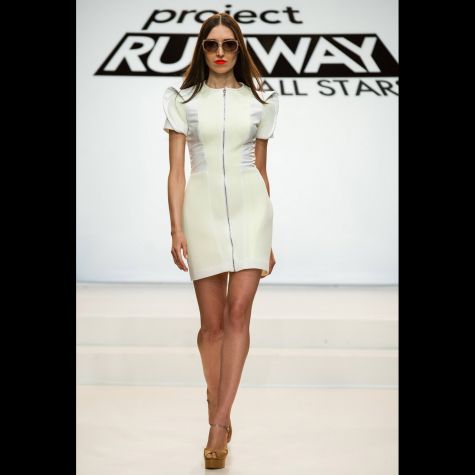 Korto mixed prints to get this racerback pullover dress: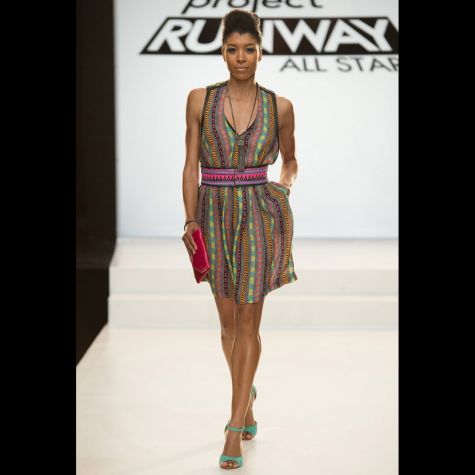 I can't believe there are only three designers left, and next week is the season finale. Where did the time go? For this challenge, I thought all of the designers did a spectacular job. Any of those dresses could've won, even Christopher's, in my opinion.
Now that the season is almost over, who do you think will win the finale? Have you been rooting for a particular designer all along? Did you expect Seth Aaron to finally win a challenge? Share your comments below!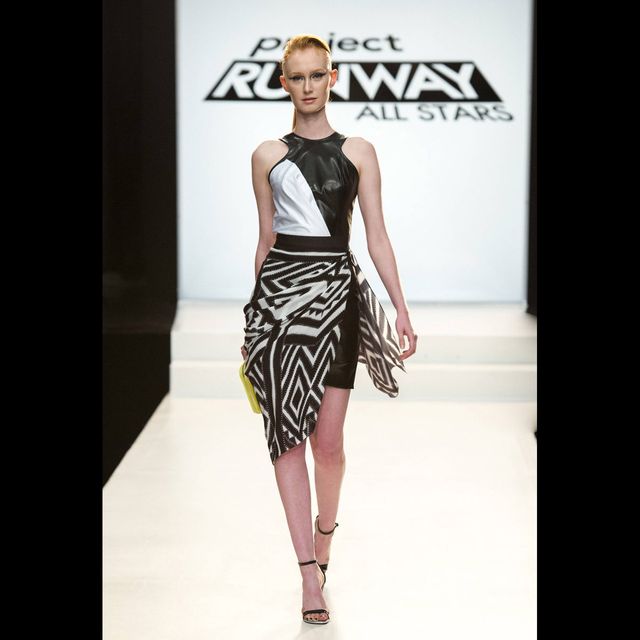 Christopher's black and white dress gets him sent home right before the season finale.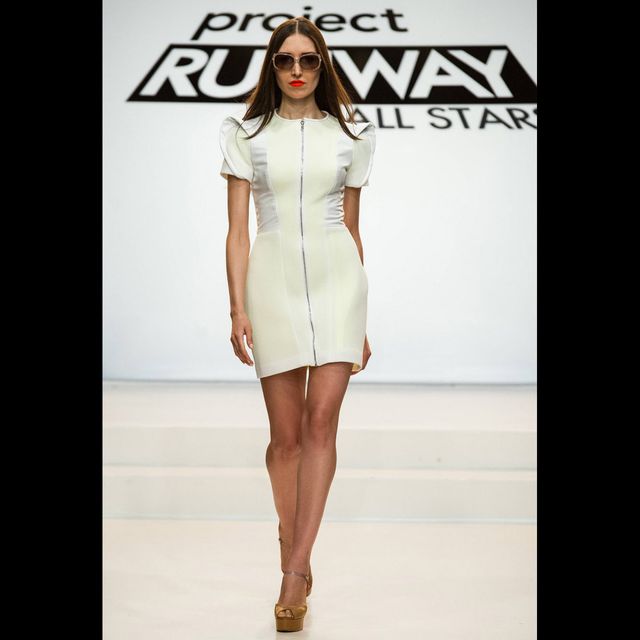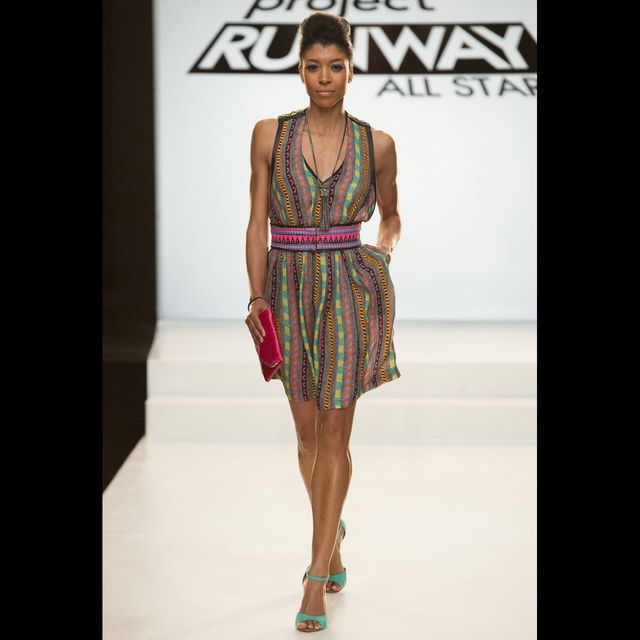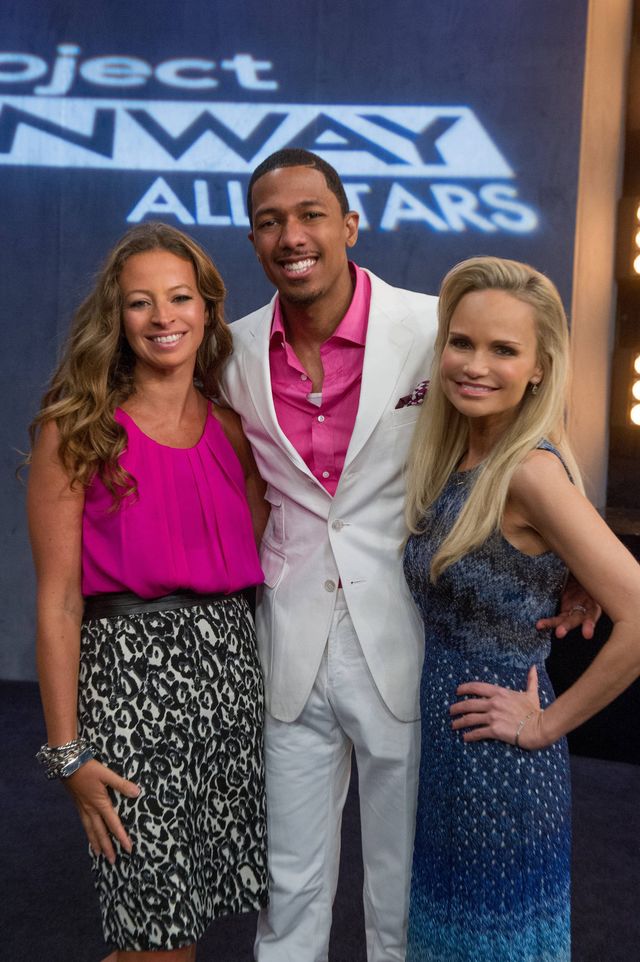 Guest judges (from left): Michelle Smith, Nick Cannon, and Kristin Chenoweth.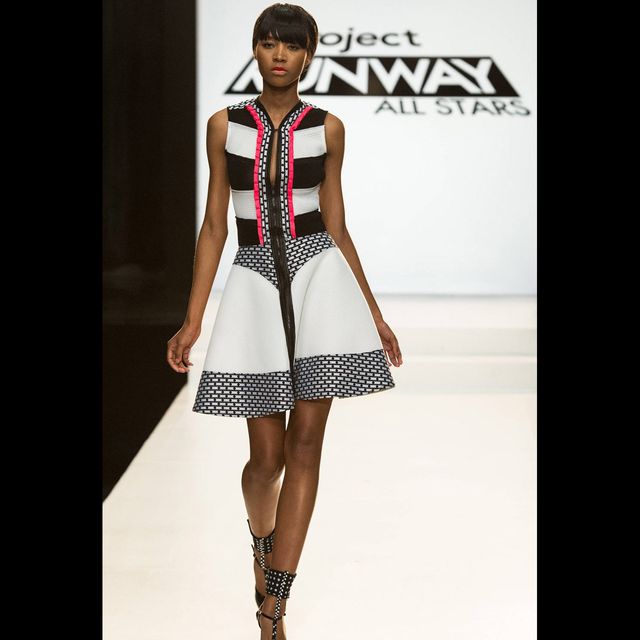 Seth Aaron's dress wins this week's challenge.