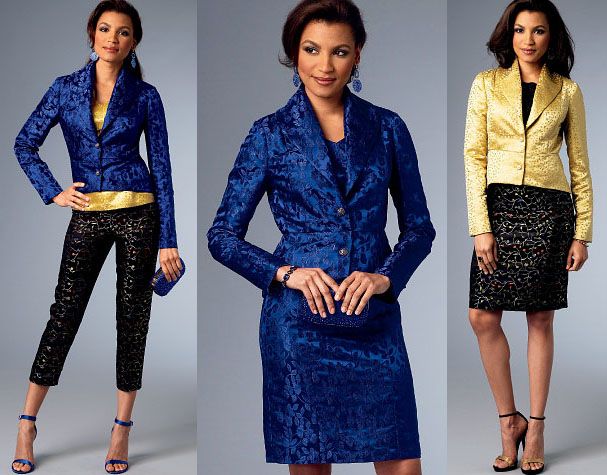 This season is at it's coldest so stay warm and fashionable at the same time with these fabulous outfits from Butterick!
ELEGANT ATTIRE
Enjoy a day at work or an event with Butterick pattern B5995.
A misses' jacket, dress, top, skirt, and pants are all included. All pieces are lined. Pattern A extends into a collar and is peplum shaped with a front button closing. Views A, B, and C are fitted while D and E are semi-fitted. Patterns A, B, C, and D have princess seams and patterns B, C, D, and E have a back zipper.
These patterns are designed for medium-weight woven fabrics such as brocades, shantung, gabardine, or wool blends. They are unsuitable for obvious diagonals. Notions needed for pattern A are two 7/8-inch buttons. Views B and C need a 22-inch zipper and hook and eye. D requires a 7-inch zipper and two hook and eye closures. Pattern E needs only one hook and eye closure.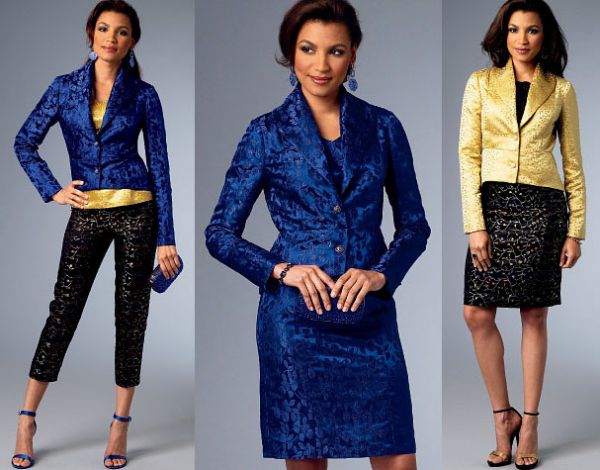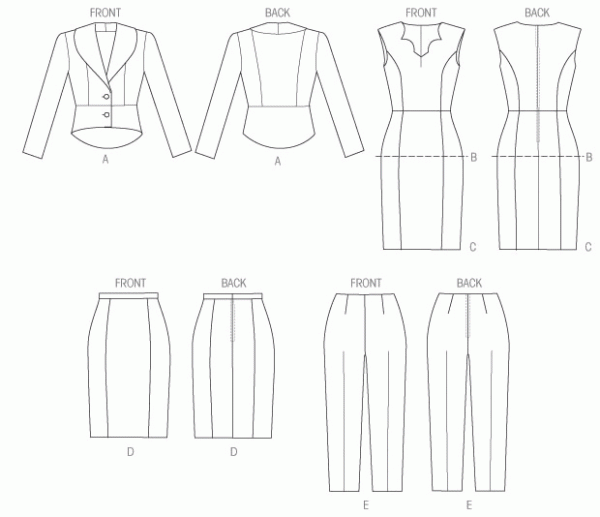 KEEP THE WARM IN AND THE COLD OUT
Find comfort and warmth with Butterick pattern B5993 misses' wrap, top, and tunic.
This is a very loose-fitting, wrap, top, or tunic that has a narrow hem in which the wrong side may show while it's being worn. In views A and B the stitched sides form openings for the arms. Pattern B has a hook and eye and purchased closure. C and D have a single-layer collar and a shaped hemline.
This pattern is designed for stretch knits such as sweater knits, boiled wool, or jerseys. It's unsuitable for obvious diagonals.  Notions required for view B are a toggle closure and a hook and eye closure.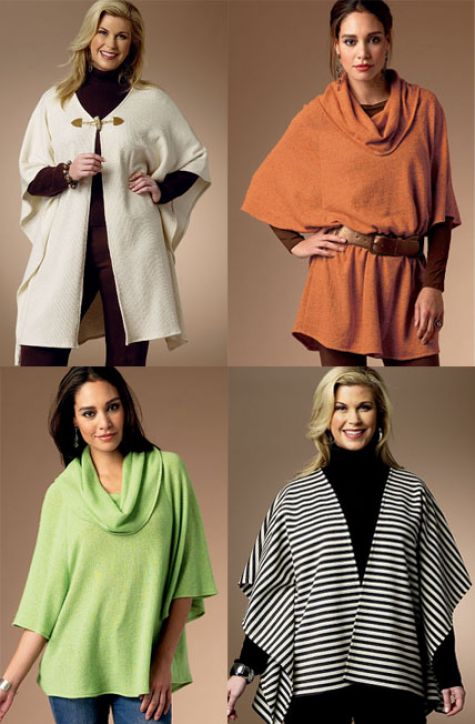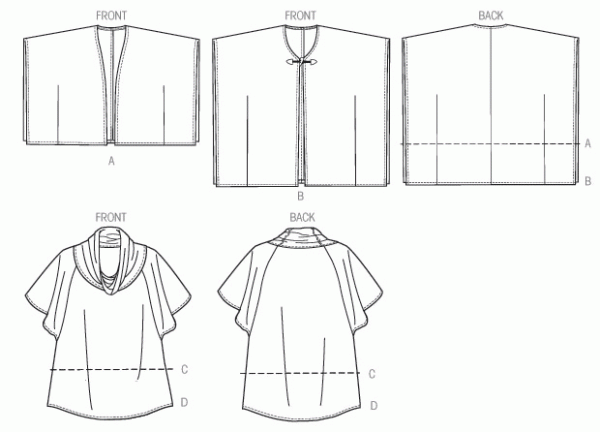 THE FOUR-SEASON SHIRT
Live in comfort with Butterick pattern B5997 that can be made four different ways! Perfect for using all year round this pattern includes a sleeveless, short sleeved, 3/4 sleeve, and long sleeved shirt.
The top is a loose-fitted pullover with a collar band, shaped hemline, and narrow hem. View A's front is shorter than the back and has stitched hems on the sleeves with tabs and fold-back cuffs. Pattern B has a pocket, sleeves with pleats, a continuous lap, and button cuffs. View C has a collar, and D has sleeve bands.
This top is designed for lightweight fabrics such as shirting, linen, chambray, challis, or crepe de chine. It's unsuitable for obvious diagonals. Notions needed for view B are two 1/2-inch buttons.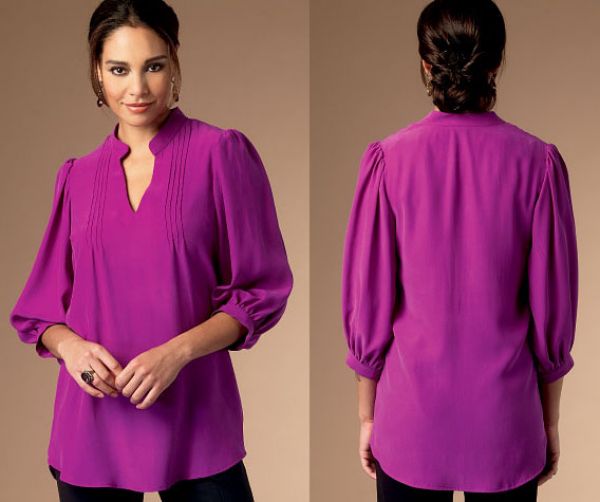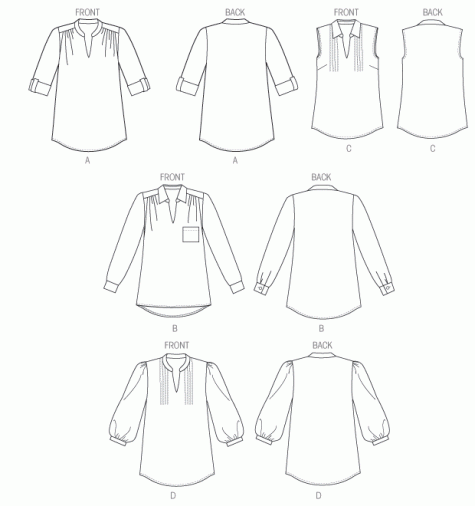 A FLOWY FEMININE DRESS
Show off your curves or flatter your hips with Butterick pattern B5984.
This is a lined dress with shoulder straps, a fitted bodice with bands, princess seams, and a back zipper. Views A, B, C, and D have fitted cup sizes. Pattern A and B are semi-fitted through the hips, have a back hemline slit, and a stitched hem. View C has a narrow hem.
This dress is designed for lightweight woven fabrics such as crepe, linen, or silk jaquard. It's unsuitable for obvious diagonals. An 18-inch zipper and a hook and eye are the only notions required.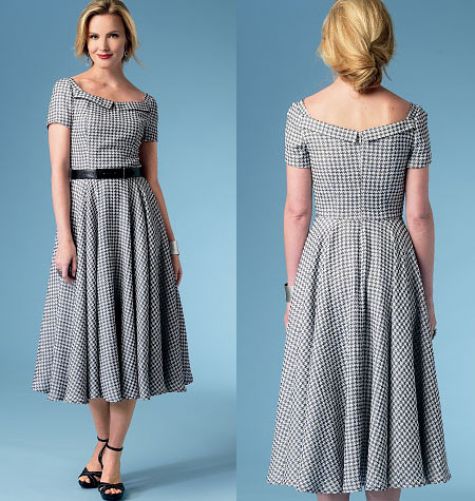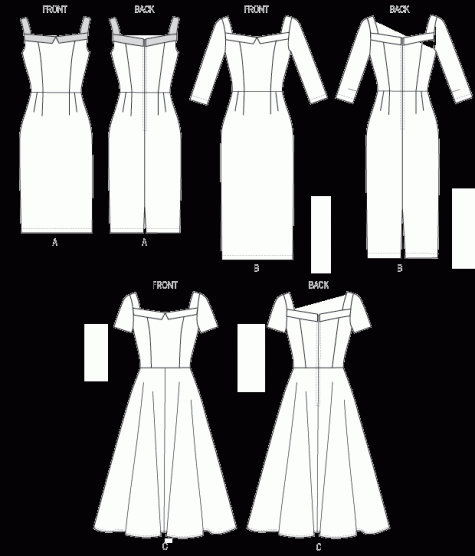 A WARM AND COZY JACKET
Style up your outfit with this warm, cozy jacket from Butterick pattern B5994.
This jacket is fitted and unlined. The front extends into a collar. It also has princess seams, side front pockets, stitched hems, a concealed zipper, two-piece sleeves, and self-made toggles with a decorative button closing.
This jacket has been designed for medium to heavyweight stretch woven fabrics. A 24-inch to 26-inch separating zipper and one or two 1-inch buttons are required.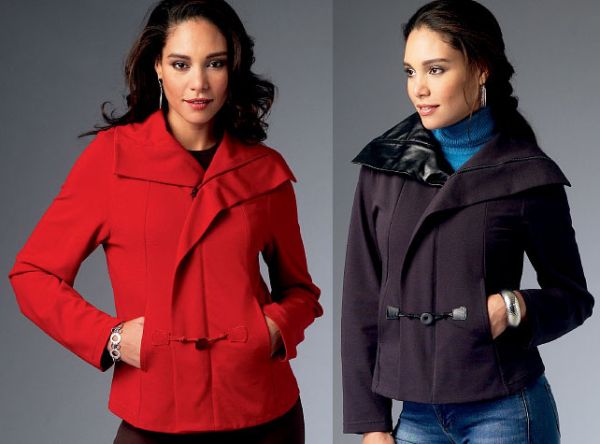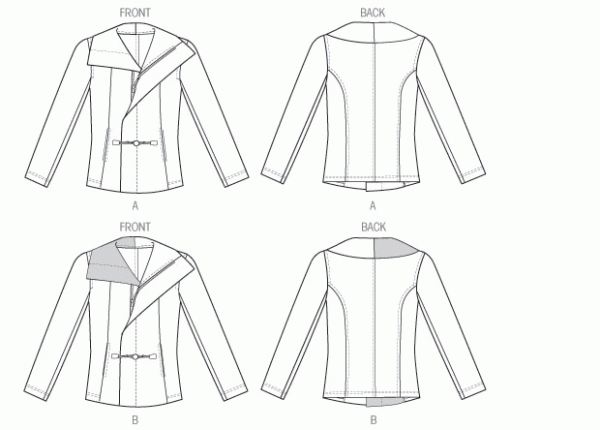 What do you plan to make? We'd love to hear what you have to say, so leave a comment and have a wonderful winter season!