Sewing Workshops and Retreats in 2014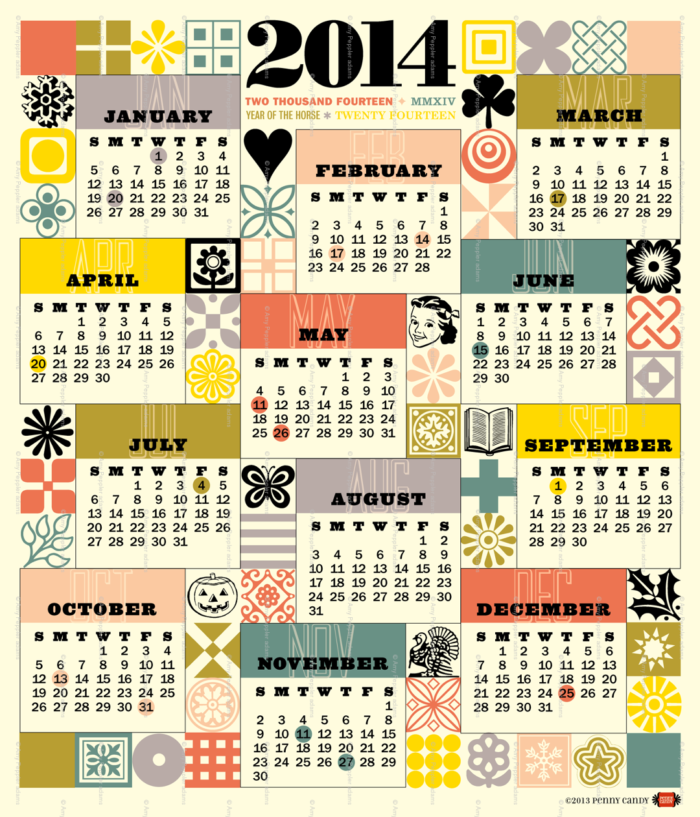 Now is the time to start planning your sewing getaways and skill-building adventures for the coming year. Here is a selection of workshops, retreats, and expos scheduled throughout 2014. If you are a sewing instructor or run a sewing shop that offers classes and you'd like to have a workshop added to this list, please post details in the comments.
February 27 – March 2
Sewing & Stitchery Expo, Puyallup, Washington. Offers more than 100 educational seminars and workshops for sewers and quilters and 400-plus exhibitors and venders, several style shows, and free demos. Cost: Admission is $10 per day; Cost for seminars and worshops vary. SewExpo.com
March 7 – 9
Kenneth D. King Getaway Weekend, Haberman Fabrics, Royal Oak, MI. Enjoy a weekend of sewing, learning, and inspiration with Threads contributing editor and couturiere Kenneth D. King. Cost: Full weekend $280; individual class cost varies. HabermanFabrics.com
April 10 – 13
Sewing Retreat with Sarah Veblen, Sparks, Maryland. Sarah provides the time and space for individuals to work on projects of their choosing, as well as hands-on assistance with any aspect of sewing, design, fit, and patternwork necessary during this four-day retreat at her sewing studio. Cost: $545. SarahVeblen.com
May 1 – 3
Nancy's Sewing Weekend, Beaver Dam, Wisconsin. Three days of sewing instruction, seminars, workshops, hands-on projects, and shopping at Nancy's Notions Retail Store. Class prices vary. NancysNotions.com/store
May 2 – 4
Workshops with Louise Cutting, Janie's Sewing Corner, Cleveland, Ohio. Start with a free trunk show with Louise on May 2, then move on to the Industry Insider Techniques lecture on May 3, and wrap up by making a fitting workbook in the Hands-On Fitting Seminar on May 4. Cost: both days $175 plus kit fee; lecture only $70; seminar only $115 plus kit fee. JaniesSewingCorner.com
May 11 – 16
Chanel and That Suit with Claire Shaeffer, Palm Springs, California. Learn about the house of Chanel and get a first-hand look at many Chanel suits in Claire's collection. Students will also learn techniques for creating the couture cardigan jacket. The workshop is held at, and students stay at, the Palm Mountain Resort. Cost: $1,095. Only 12 student spots available; to reserve a spot, email [email protected] or call 760-325-7906.
May 17 – 22
Couture Secrets for Dressmaking with Claire Shaeffer, Palm Springs, California. Learn haute couture sewing techniques ideal for constructing and finishing dresses and blouses and get a close-up look at couture dresses and blouses in Claire's collection. The workshop is held at, and students stay at, the Palm Mountain Resort. Cost: $1,000. Only 10 student spots available; to reserve a spot, email [email protected] or call 760-325-7906.
May 29 – 31
Original Sewing & Quilt Expo, Indianapolis, Indiana. Classes, presentations, hands-on studios, all centered on quilting, sewing, embroidery, embellishment, and other needle arts. The expo also occurs at many more locations around the country throughout the year. Cost: $10 (at the door) plus $19 per class. SewingExpo.com
June 18 – 21
Fitting and Wardrobing with Linda Lee, Hudson, Wisconsin. Participants stay at The Hudson House and enjoy a four-day retreat during which Linda provides one-on-one fitting, style, and sewing consultations. Linda will help those who bring their favorite stashed fabrics figure out what patterns to use with each, teach sewing techniques, and discuss ways to make sewing more efficient. Individuals will work on garments during the retreat and prepare others to sew at home. Cost: $595 plus hotel accommodations. SewingWorkshop.com
July 19 – 20
Dirty Little Secrets with Kenneth D. King, Janie's Sewing Corner, Cleveland, Ohio. Learn the couture industry's secret tips, tricks, and shortcuts. Cost: single day $70; both days $130. JaniesSewingCorner.com
August 17 – 24
San Francisco Sewing Retreat with Sandra Betzina, San Francisco, California. Five full seminar days focused on pattern selection for figure flattery, a personal fit formula, pattern alteration, and more. Attendees also learn time-saving techniques for professional-looking results, as well as how to handle a variety of fabrics under the needle and the iron. Another session will be held September 21-28. Cost: $2,625 (shared hotel room)/$3,350 (private hotel room). PowerSewing.com
August 18 – 23
Susan Khalje's Couture Sewing School, Houston, Texas. During this six-day intensive workshop, Susan helps fine-tune the fit of muslins and guides students through the process of choosing appropriate fabrics for a garment of the individual's choice. Students also learn how to incorporate couture techniques and details into their garments and will construct them under Susan's guidance. Cost: $1,125. SusanKhalje.com
September 25 – 29
Design Outside the Lines Retreat, Taos, New Mexico. Join Diane Ericson and a guest teacher, as well as kindred spirits, on a five-day retreat intended to grow your work and ignite your imagination. Formal and informal classes, as well as free time to play in the studio, will help you expand your perspectives on design, sewing, surface design, and more and help you improve your technique. Cost: $1,645 – 1,895 (includes lodging and most meals). DianeEricson.com
Are you planning on attending any of the workshops and seminars listed? If so, let us know by leaving a comment.