Print Your Free Dragonfly Stencil Template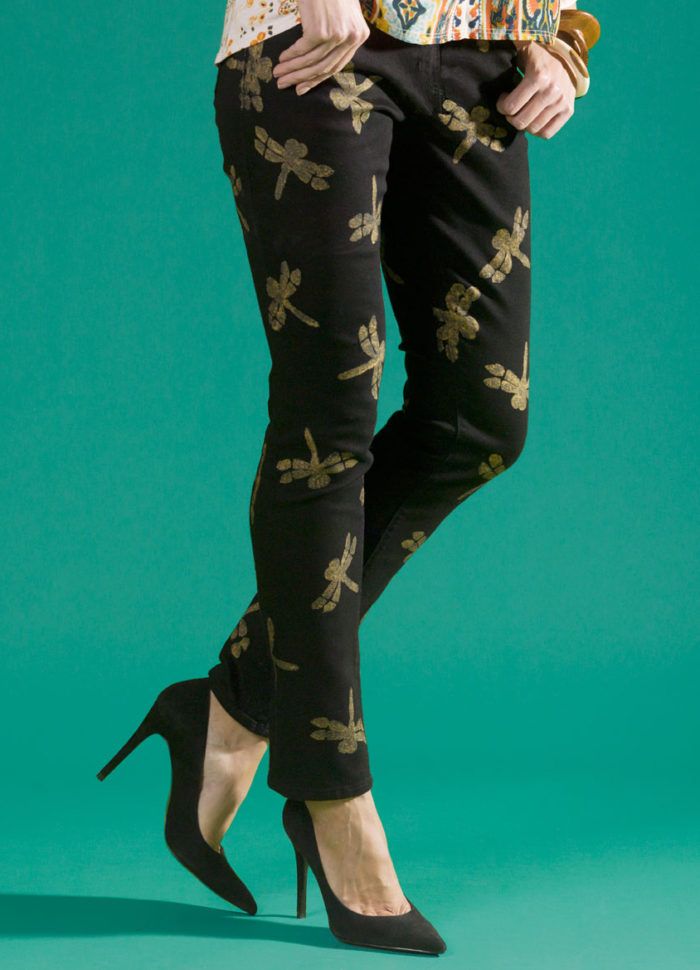 In SewStylish's Spring 2014 issue, the article "Printed Denim" featured a pair of jeans embellished with deColourant-printed dragonflies. You can use the same stencil we used to print the jeans by downloading the template featured in the story.
MAKE YOUR OWN STENCIL
Read the full article by clicking here.

1. After downloading the template, print it on clear plastic transparency sheets (used to create transparencies for overhead projectors) on your home printer. Transparency sheets can be purchased at office supply stores and Amazon.com.
2. Cut away the dragonfly shape by first snipping inside its printed outline and then cutting along the lines.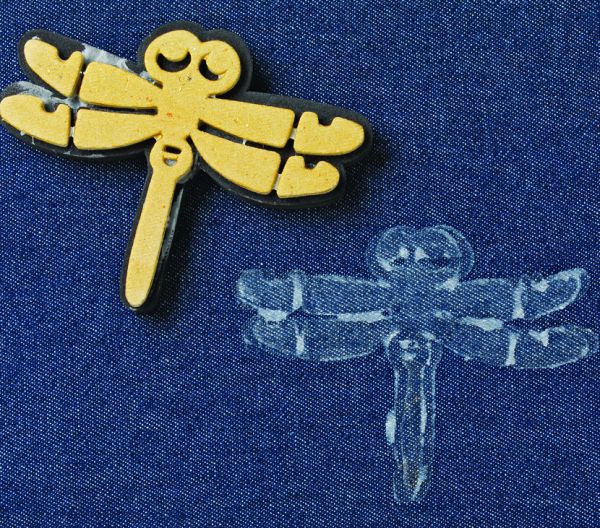 You can also use this template to carve your own stamp.
Have you used stencils or stamps to embellish your garments? Do you plan on using this template? If so, what will you use it on?