SewStylish Spring 2014 is Here!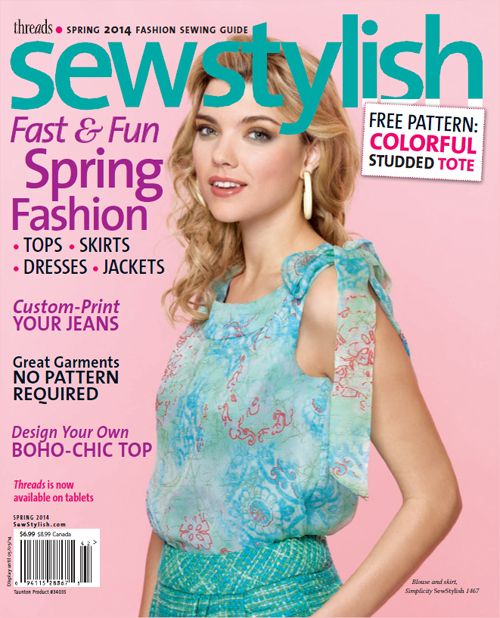 The Spring 2014 issue of SewStylish hits newstands February 4, and it has tons of inspiring patterns, techniques, and more! Here's a quick round up of the techniques and projects you can expert to find inside the Spring 2014 issue. You can also preview SewStylish Spring 2014 here.
Don't miss any of the 2014 spring trends and techniques by ordering a copy, downloading the digital edition (Adobe Reader Required), or purchasing the tablet edition.
The Highlights
Origami Inspiration. Customize your designs with contemporary folded details.
Power Strips. Energize a garment with easy fabric piecing.
Right-Angles Design. Create chic clothes from rectangles.
Boho Blouse. Draft and sew a carefree top.
Fast and Easy Hems. A dozen handy finishes for your garments.
Keep It Light. Simple seams and edges for floaty fabrics.
 
And of course, you'll also find our regular departments:
Cool Tools. Pleating tape, sewing supplies, and a variety of books.
Designer Insider. All-star Auld: Anthony Ryan talks about his career since Project Runway
Fabric Lab. Designers take suede into new fashion territory.
Trend to Technique. Sew or embroider two textiles into one high-fashion fabric.
Couture Know-How. Match prints across seams with a basic hand stitch.
Don't forget, you can also preview SewStylish Spring 2014.