Under the Gunn, Episode 2: "The Mentor Face Off"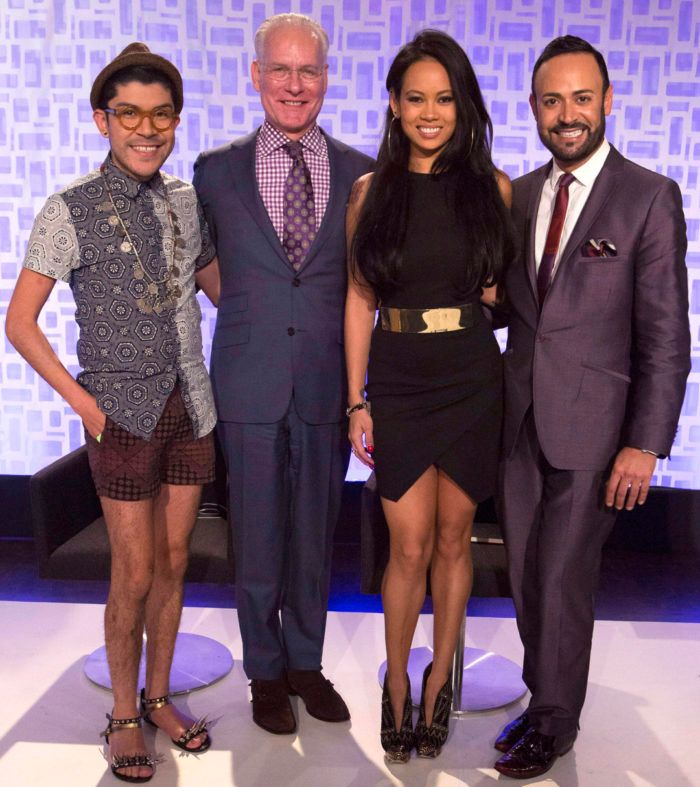 Mentors Anya Ayoung-Chee, Nick Verreos, and Mondo Guerra have just one more chance to fill up their teams. With seven designers left to show their work and only five spots available, two designers will go home.
Tim Gunn met the remaining seven designers outside of the Fashion Institute of Design & Merchandising to explain their next challenge. With containers of fabric bolts dispersed throughout the lawn, the designers were given 30 seconds to grab as much fabric as they could. They were then given six hours to construct a look that demonstrated their point of view as designers.
The format was similar to last week. The mentors visited the designers in the workroom, viewed their portfolios, and finally critiqued them on the runway. Anya chose her final team member, while Nick and Mondo filled their two remaining spots. Both Amy and Rey were eliminated.
On to the designs…
Nicholas' design (team Anya):
Sam's design (team Mondo):
Asha's design (team Mondo):
Isabelle's design (team Nick):
Stephanie's design (team Nick):
Amy's design, which got her eliminated: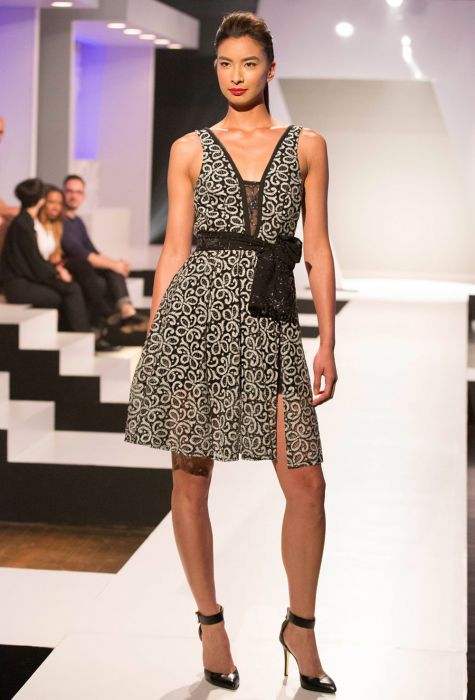 Rey's design, which got him eliminated: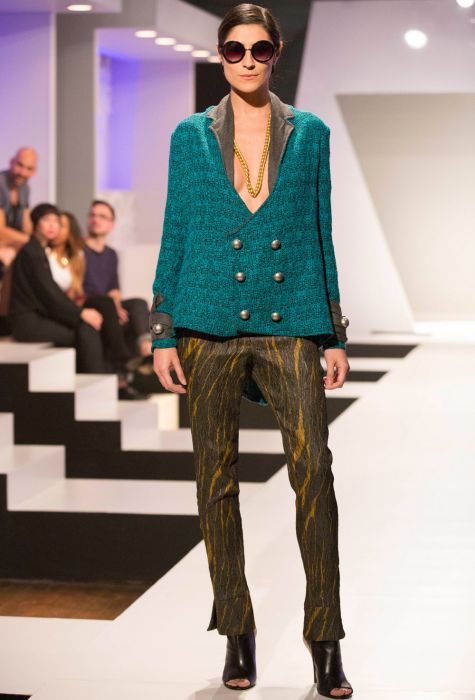 While this show seems to have some good modifications, in comparison to Project Runway, I'm not completely sold on the fact that the mentors were able to choose their teams before meeting all of the designers. I think that Amy's dress, in particular, was good enough to get her drafted for the competition, but the mentors simply did not have enough room on their teams.
What were your impressions about this episode? Is there a team and/or mentor you are most excited about? Share your comments below!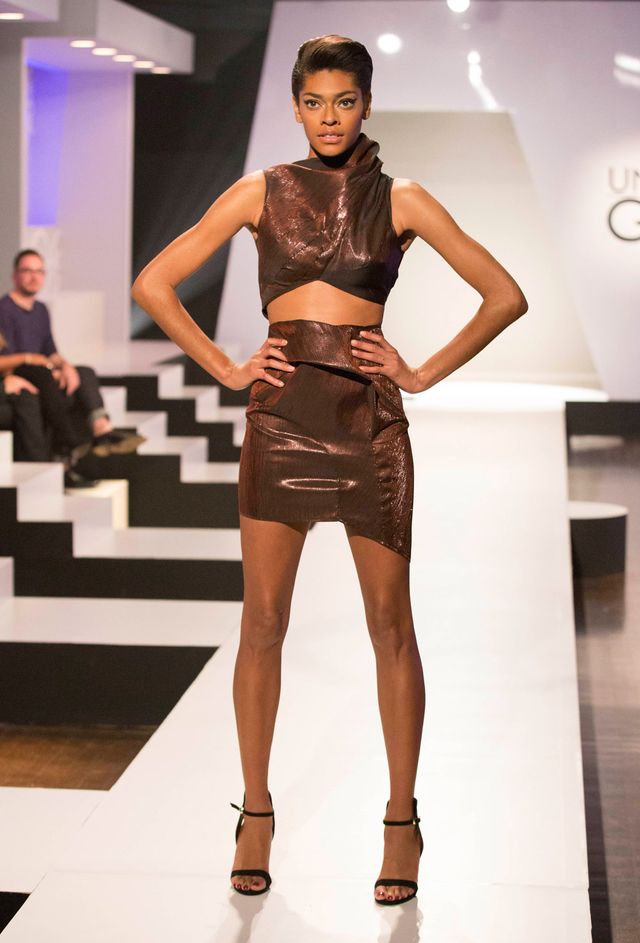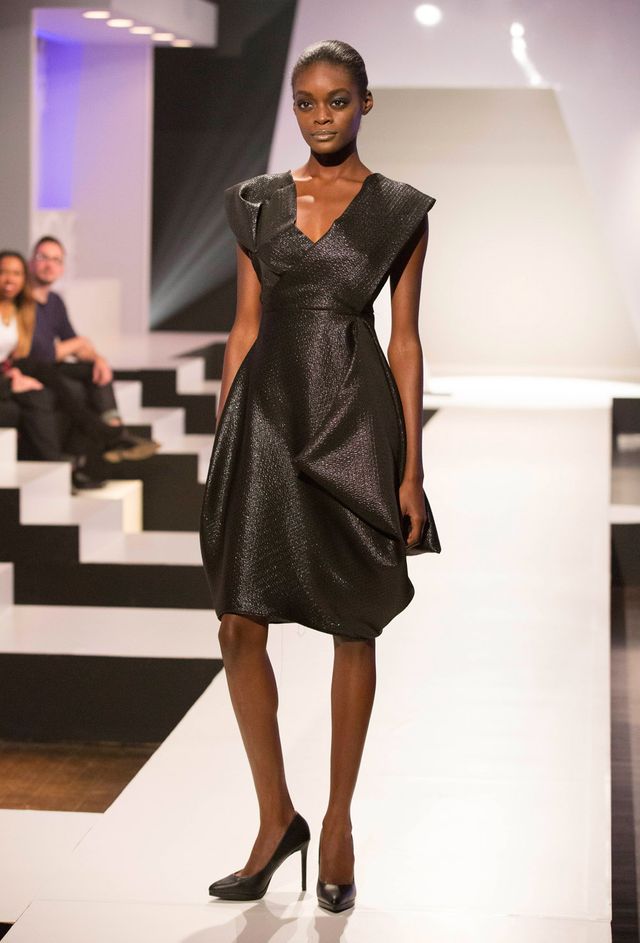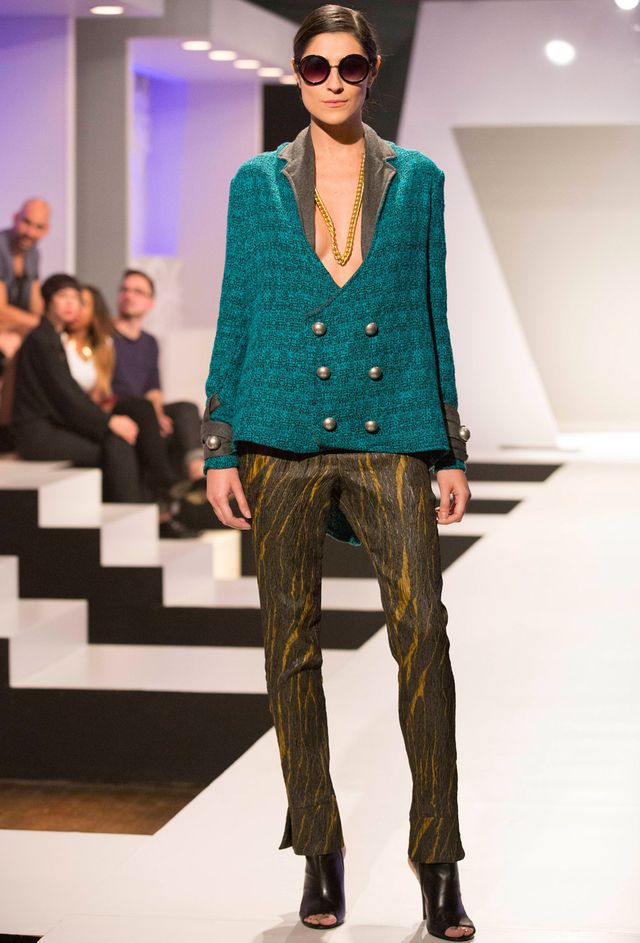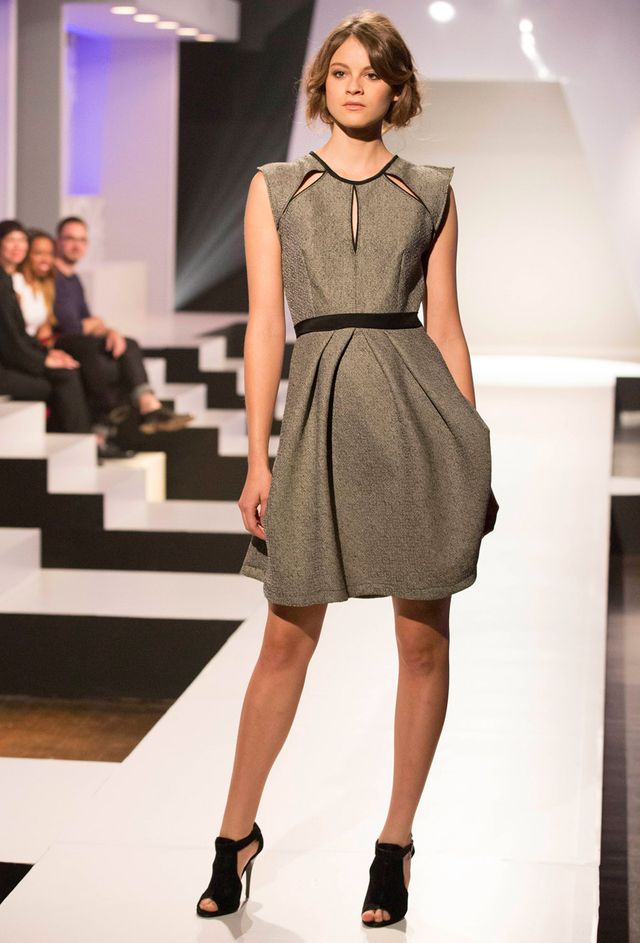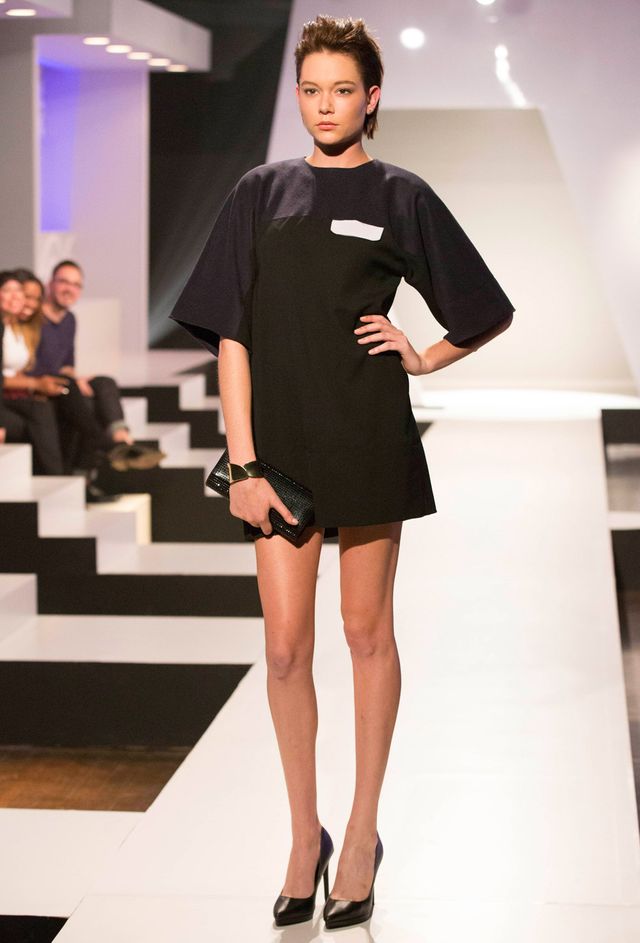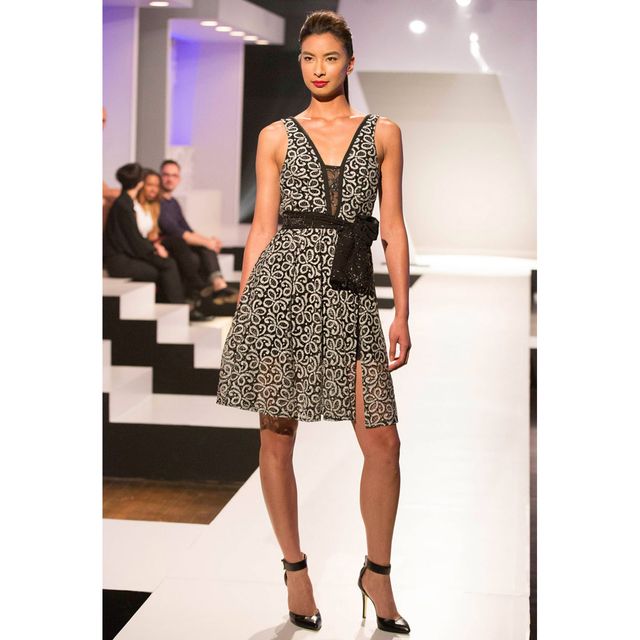 Amy was eliminated after her look fell short of catching the mentors' attention.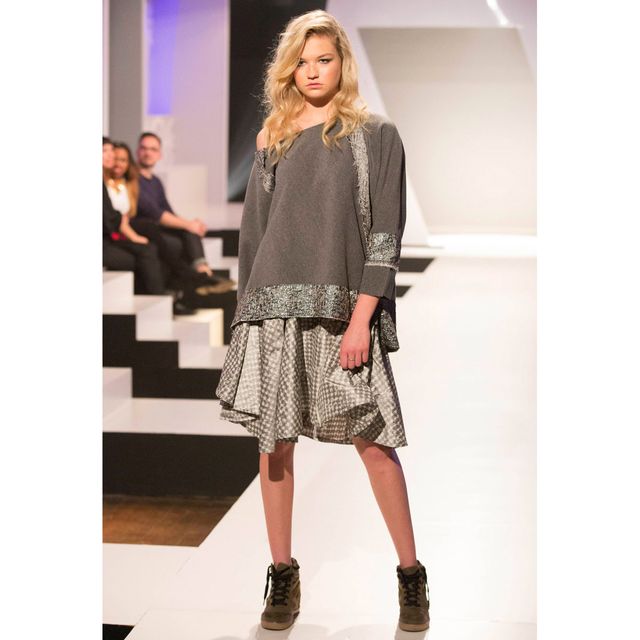 All three mentors wanted Sam on their team after sending this design down the runway. He ended up choosing Mondo as his mentor.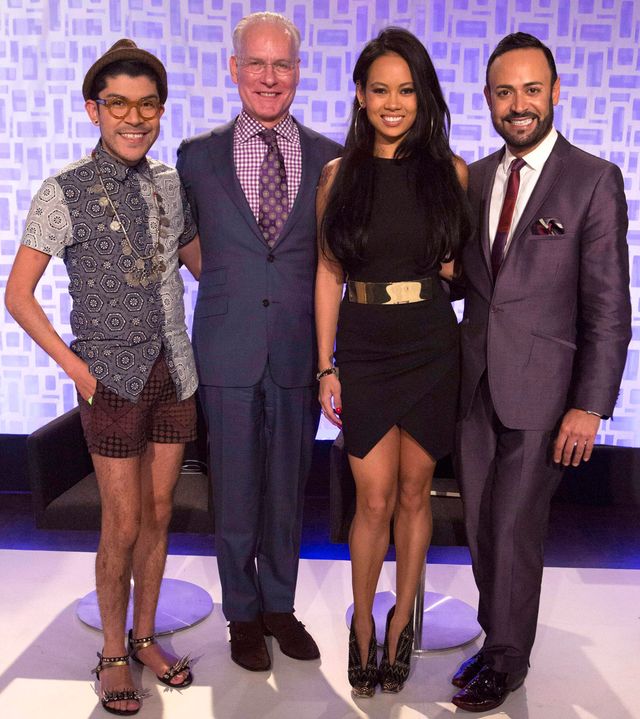 (From left) Mondo Guerra, Tim Gunn, Anya Ayoung-Chee, and Nick Verreos pose for a photo on the runway.