Combine Topstitching and Binding for an Elegant Seam Finish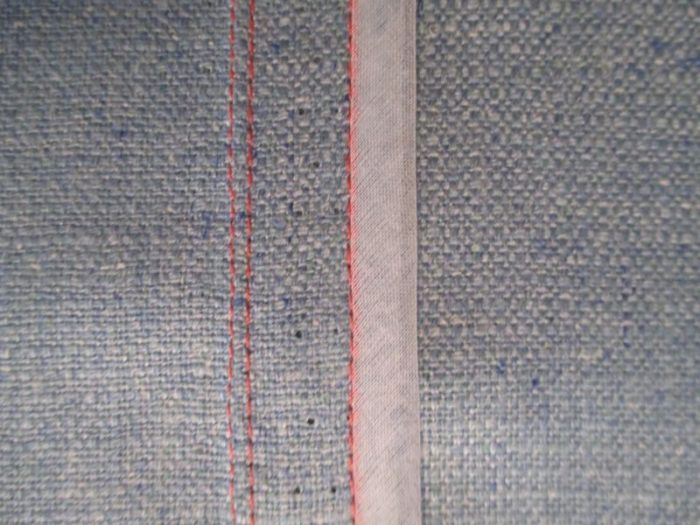 My friend and student Marguerite Longtin was working on an interesting project in class with me the other day, and she came up with what I think is a very clever finishing technique.
For the project, Marguerite used Vogue 1239, a lovely Chado Ralph Rucci dress pattern, and chose a thick, brushed red wool from Britex. The fabric is wonderful and sturdy enough to work all on its own; no lining (or underlining) needed.
The pattern, as you might expect, has complex seaming, so we spent a lot of time figuring out the best way to treat the seams: regular seams with topstitching, felled seams, overlapping seam, but visible raw edges on the inside were something of an issue. And multiple layers folded in on themselves created too much thickness – so Marguerite suggested binding them. We experimented to see how we could combine a Hong Kong finish (in which a raw edge is bound with a strip of bias-cut fabric) along with topstitching.
One problem with Hong Kong finishes is that they don't always lie flat against the fabric – and sometimes it's even necessary to put a row of invisible hand stitches between the seam allowance and the fashion fabric to keep things flat. However, with this technique it's unnecessary.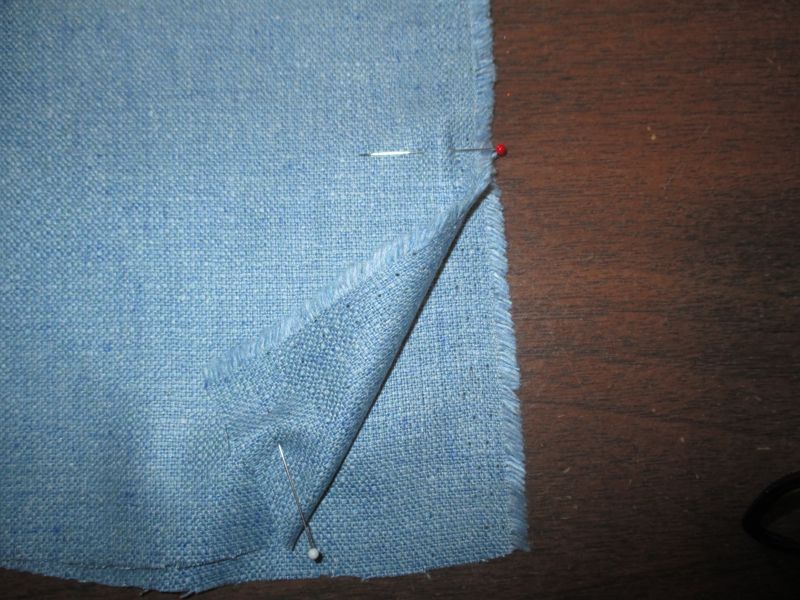 Sew the seam as usual: Line up, pin, and stitch the edges.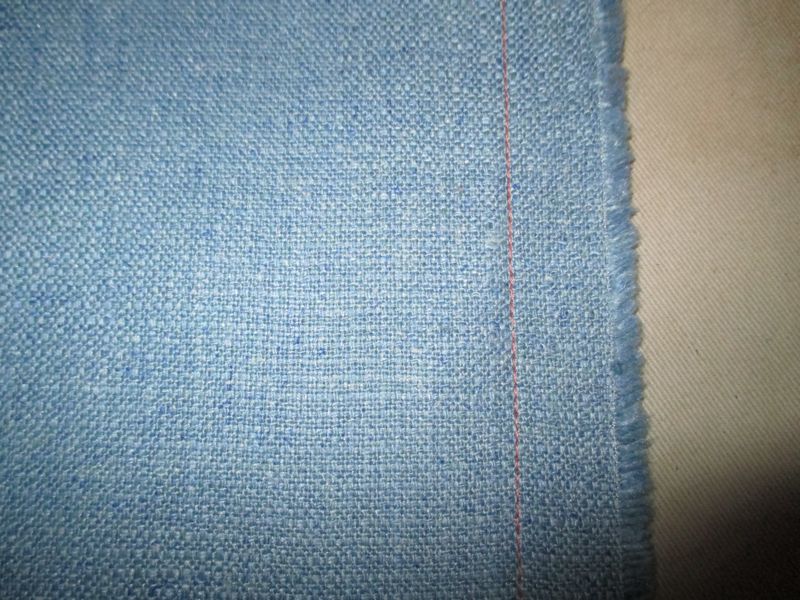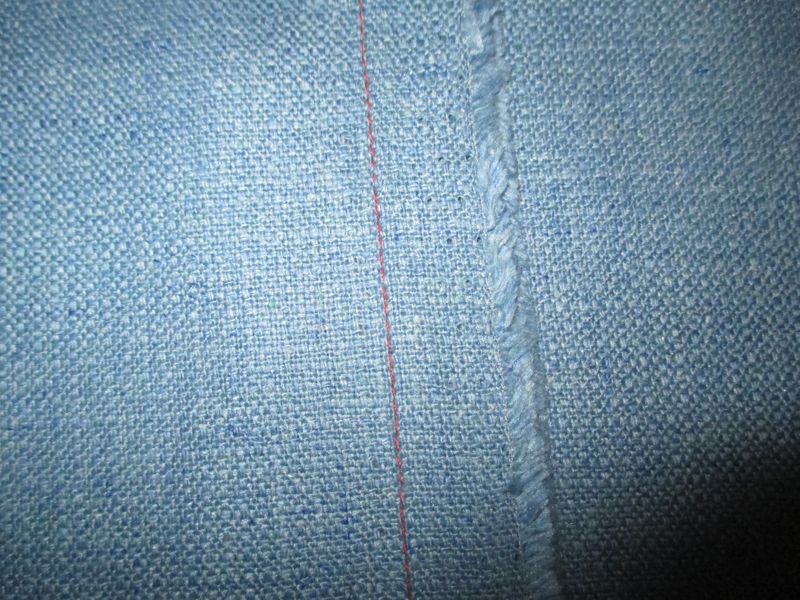 Press the seam allowances to one side.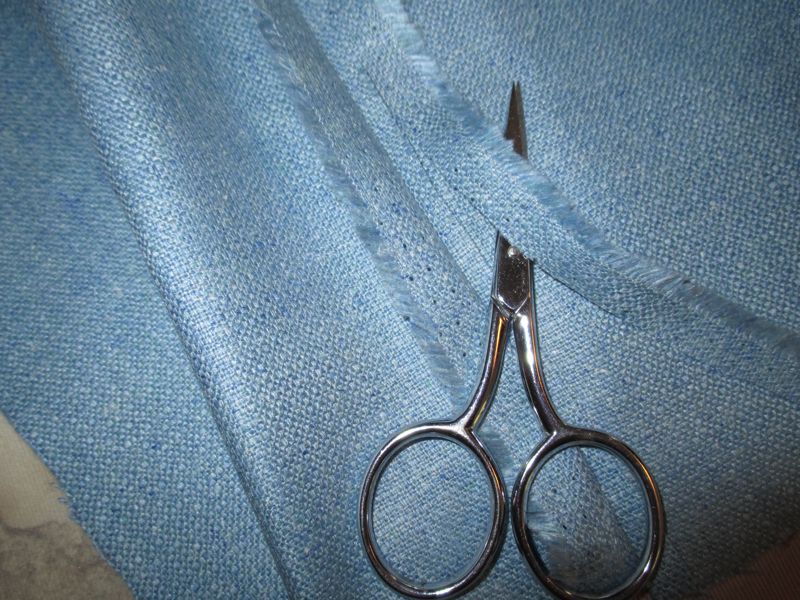 Trim the under seam allowance.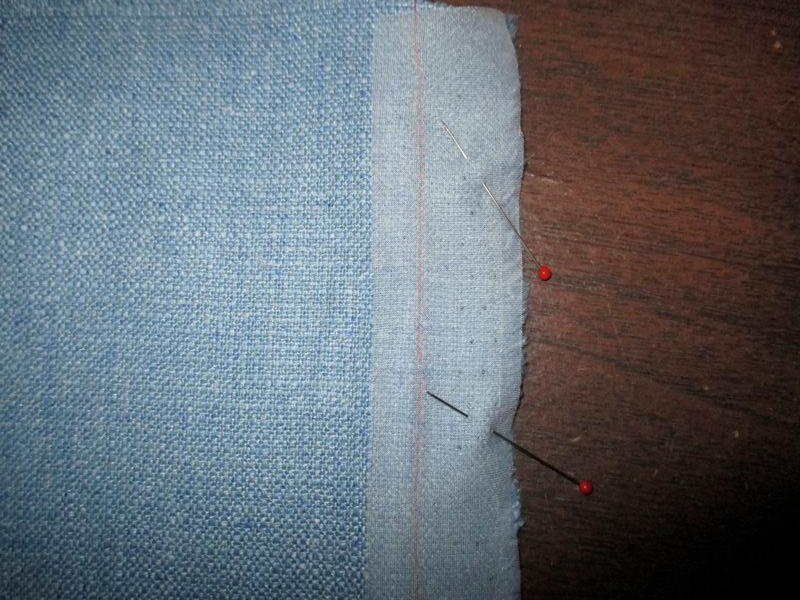 Pin an evenly cut bias strip of silk organza to the upper seam allowance.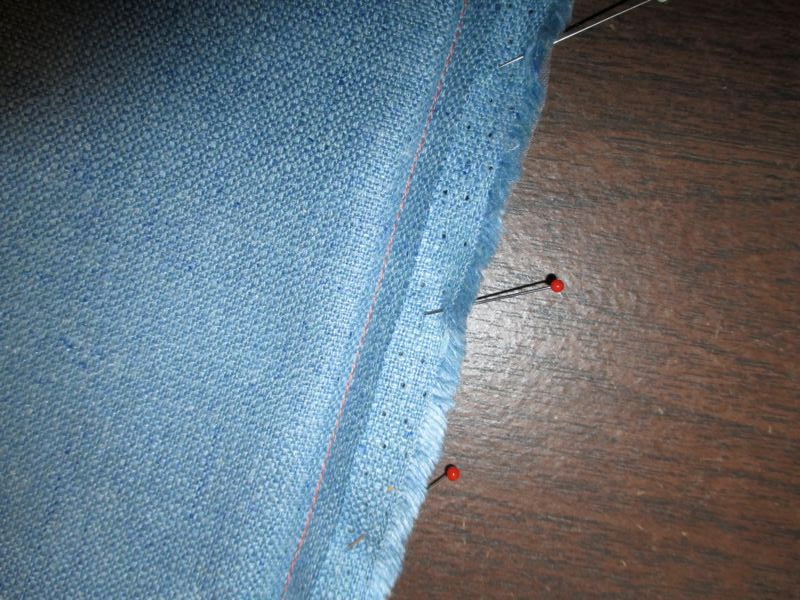 Here, on the underlayers, if you look carefully (it's hard to see – the layers really do blend together), you'll see the shorter seam allowance. Be sure to clear it when stitching the silk organza.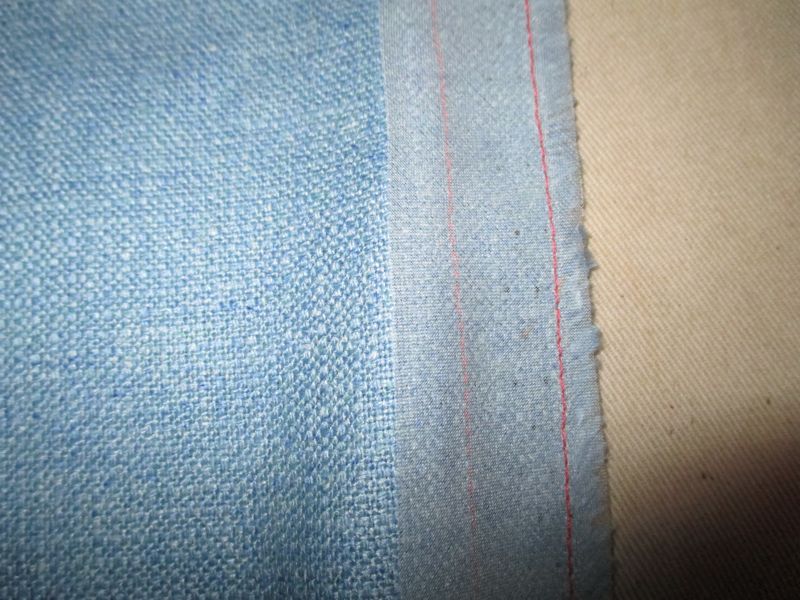 Stitch the silk organza to the seam allowance. Use some sort of guideline (I used the edge of the presser foot) to make sure the stitching line maintains the same distance from the seamline. You could also use a rolling chalk marker to help you keep things nice and even.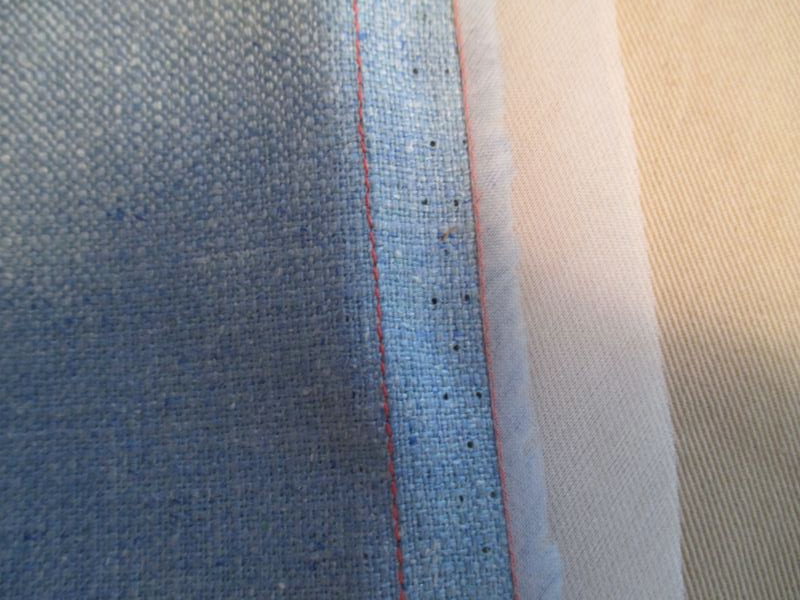 Press the silk organza to one side.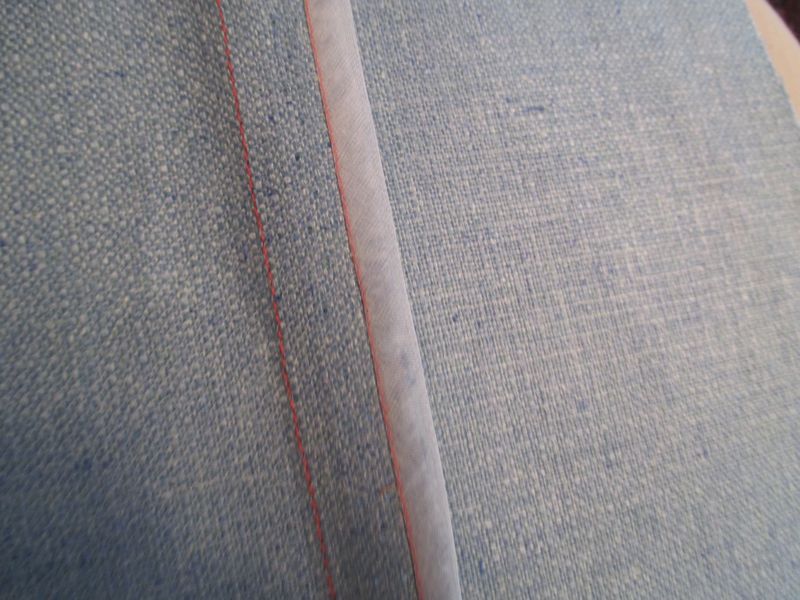 Then fold it to wrap the raw edge of the seam allowance. Here it is from the top side.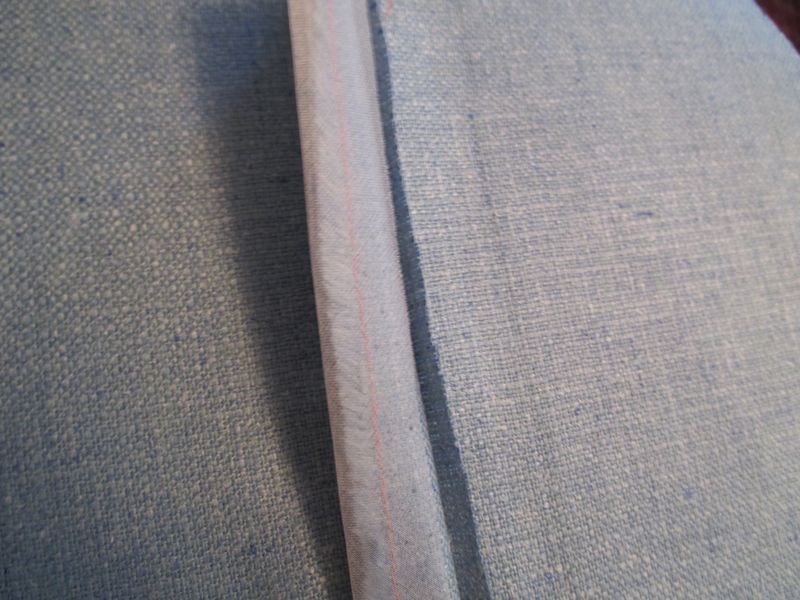 Here is the underside.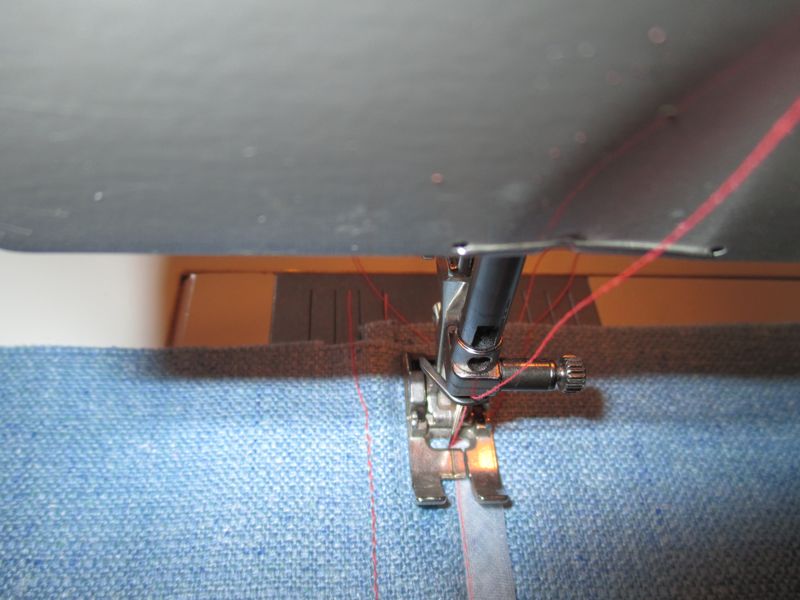 Stitch a row to hold the silk organza binding in place. Place the stitches along its folded edge.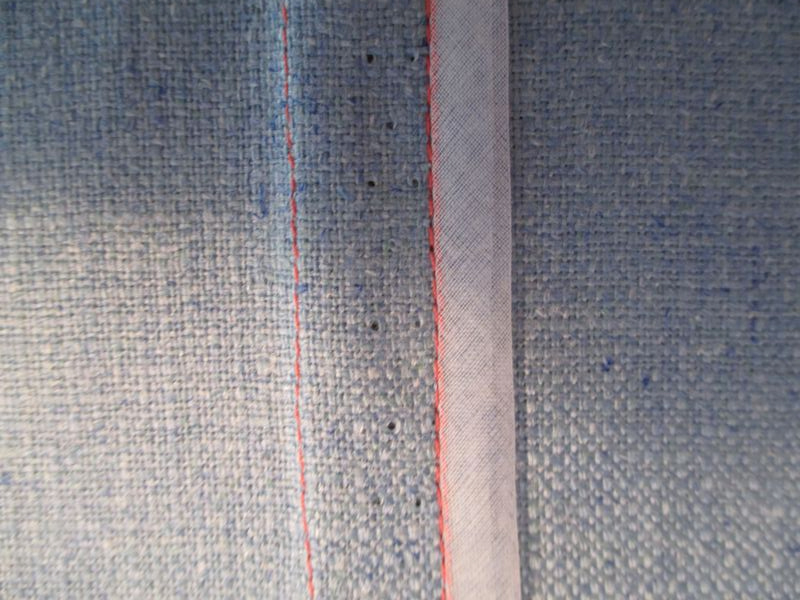 I'm not sure why, but this type of stitching is often referred to as "stitching in the ditch."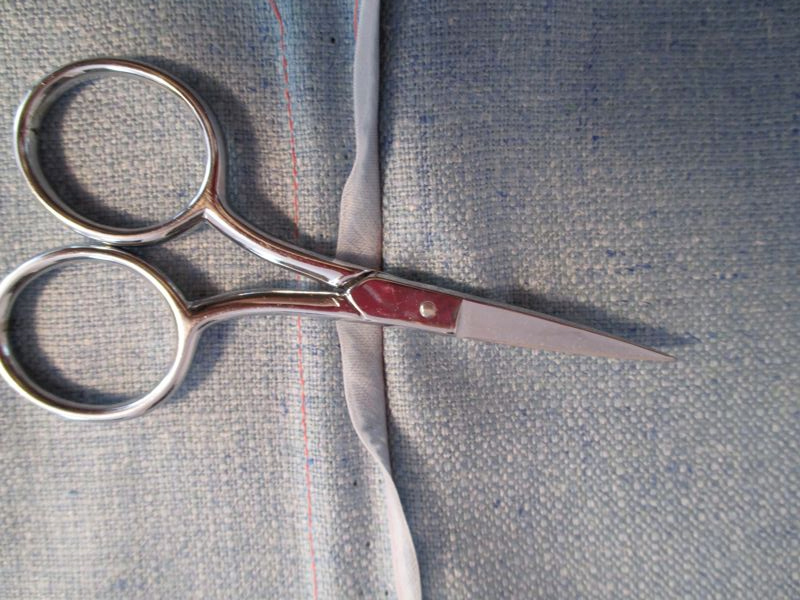 Here is the bound seam allowance from the underside, with not a raw edge in sight.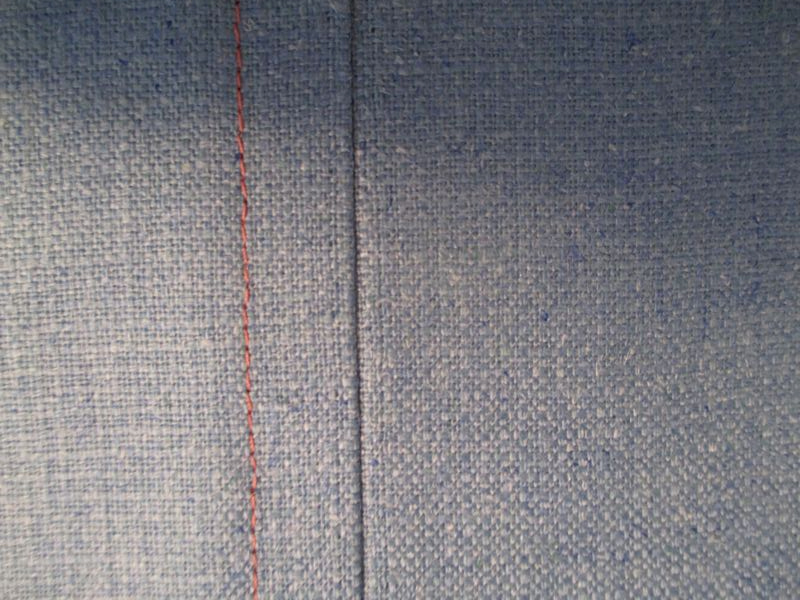 Here is the outside.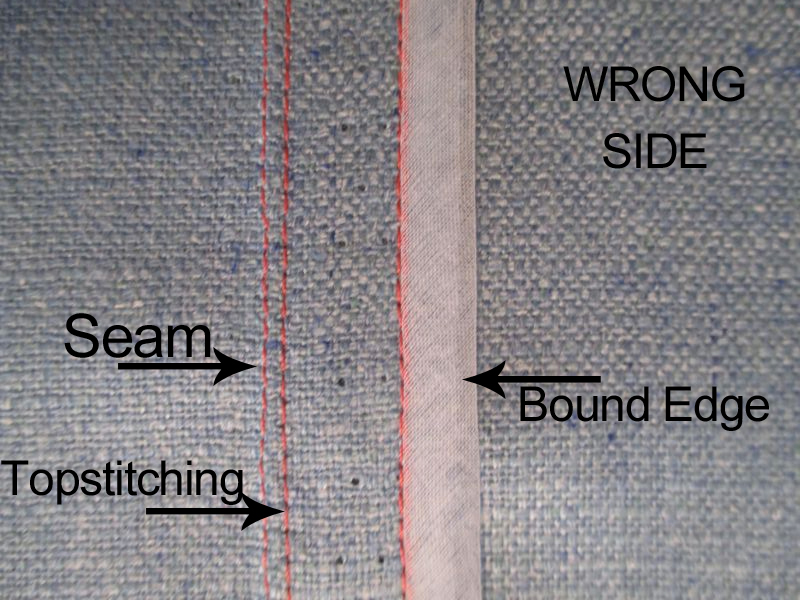 Although we decided against using it in on Marguerite's garment, I added a second row here just to see what it would look like. I stitched both rows of topstitching from the inside, to make sure they'd look identical.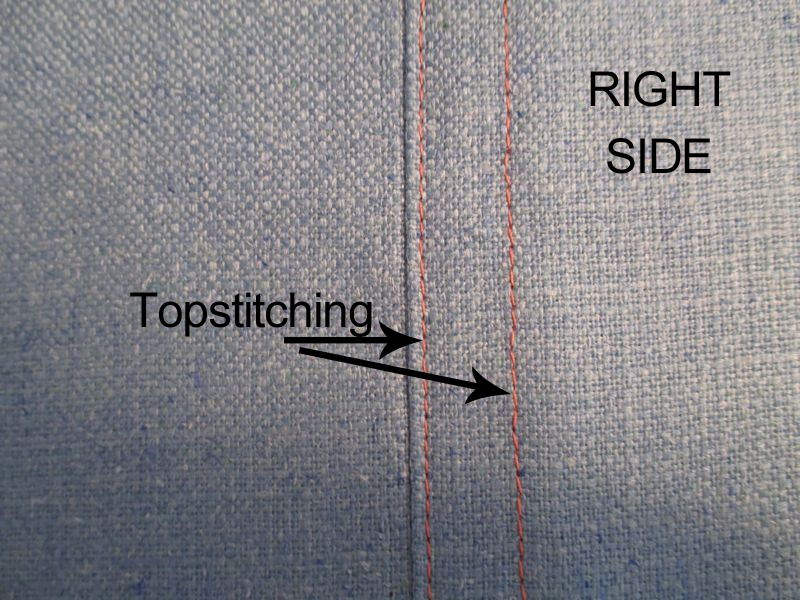 And here it is from the outside.
As you've seen, you have to do some careful marking and trimming (and a few samples) to make sure the stitching in the ditch puts the topstitching exactly where you want it, but that's relatively easy to do.
Margueurite is still experimenting with different threads, stitch size, and so on – but that's the fun part. She's even thinking of using fish leather (yes, you read that right – fish leather) for the seam binding. That's a little snappier than the silk organza I showed.
I think this is a lovely treatment. It's nice to look at, firm enough but not overly thick, and, as are all good sewing techniques, it's a clever combination of form and function.
What do you think about this technique? Will you try this seam finishing technique?