Sewing: No Thread Required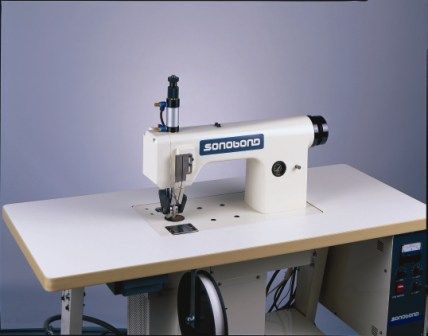 SEWING WITHOUT THREAD
Have you ever tried sewing without thread? It seems easy enough, but utterly useless. However, the impossible has been reached with Sonobond's Ultrasonic SeamMaster. This "sewing machine" operates without any thread or adhesives by using ultrasonic bonding. The bonding occurs when high frequency electrical energy creates a rapid heat buildup at the material contact point, which causes the fabric to melt and fuse. Using this process, patterns can be constructed without fraying or unraveling if the fabric is at least 60 percent synthetic.
CORNELL STUDENTS TAKE A SPIN
Cornell sophomore fashion design majors in the intermediate-level patternmaking class had the opportunity to use the SeamMaster to create their own one-of-a-kind fabric for their final projects. After a two-hour course and practice on the Sonobond SeamMaster High Profile Ultrasonic Bonder, students were able to streamline cutting, implement embossing, and create decorative effects to produce 30 different samples. For example, one student produced abstract "scalloped" pieces to create a three-dimensional confetti effect. Another student made a blouse fabric that produced a multi-layered ribbon effect.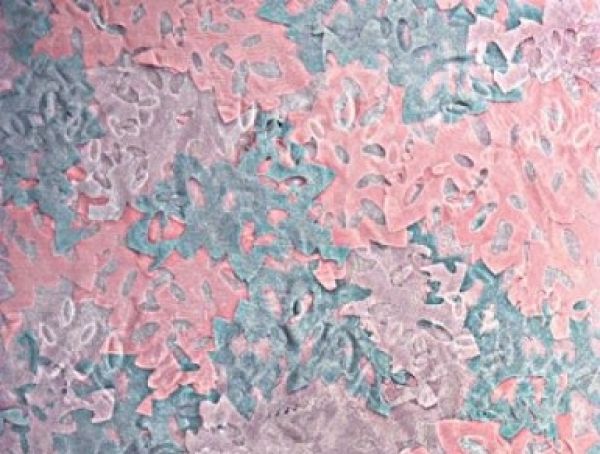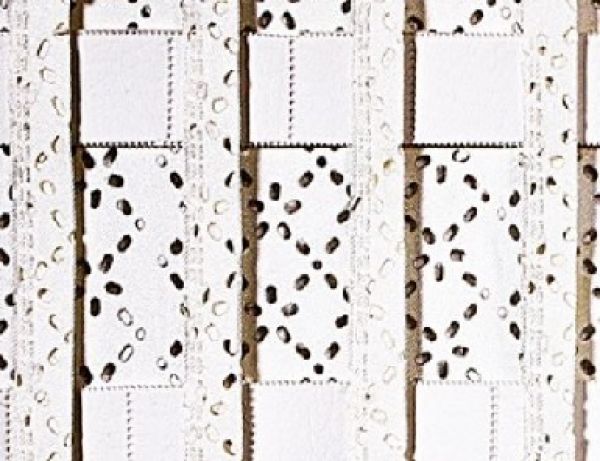 NOT THE FIRST TIME
In 2007, Cornell fashion design students were introduced to the Sonobond SeamMaster. Previous student projects include the creation of two-piece cocktail and evening ensembles, and fiber and wearable art designs. Besides those enrolled in the semester-long design course, other upper class and graduate students use the machine for fashioning functional or decorative fabric details and creating decorative surfaces and edgework. The student designs created are shown in the annual Cornell Fashion Runway Show and are entered in Cornell's design competition. Their experience with this machine is helpful to the students in obtaining internships and full-time positions following graduation.
WHAT ARE YOUR THOUGHTS?
What do you think of Sonobond's SeamMaster? Would you ever consider using a "high-tech" sewing machine like this? Leave a comment below!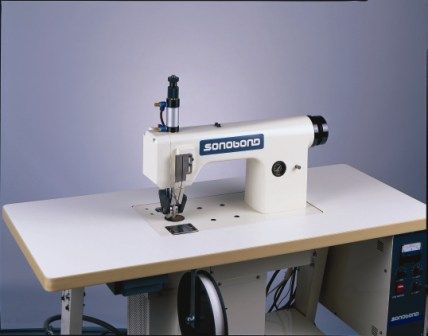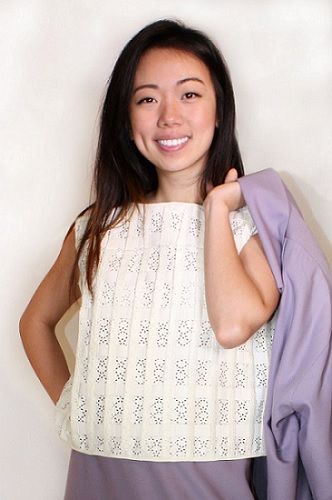 Cornell student Blake Uretzsky's design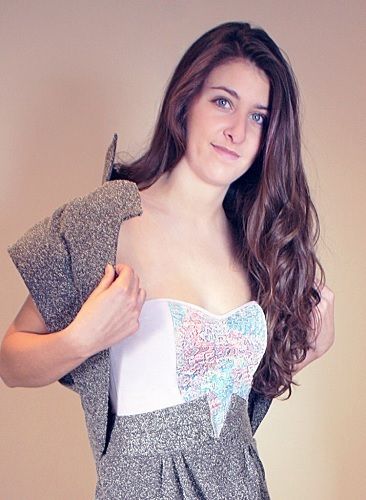 Cornell student Paige Kozak's design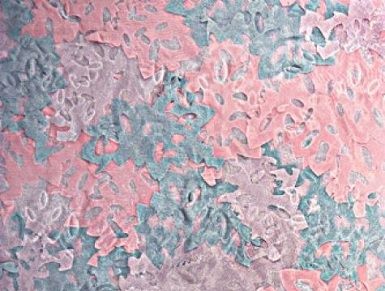 Scalloped 3D confetti design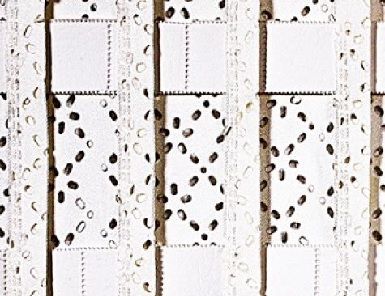 Multi-layered ribbon design