Where Do You Most Frequently Shop for Fabric?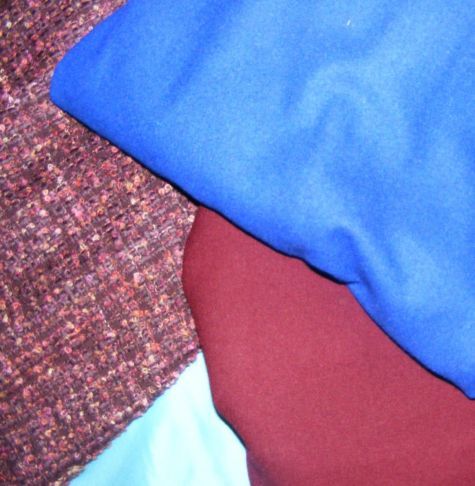 ONLINE FABRIC SHOPPING IS GOOD, BUT NOT PERFECT
I love the fact that there are so many wonderful online sources for fabric these days. You can't beat fabric shopping from an easy chair, especially when you're browsing or hoping to be inspired by the fabric options available. I have to admit, however, that while Internet shopping is fantastic for ease and speed (no travel required), it really can't compare to seeing and feeling the fabric options in real time. A fabric's drape can only be guessed when looking at an online swatch. Even color can be misleading online. I need to see it; I need to feel it; I need to hold it.
BRICK AND MORTAR FABRIC SHOPS ARE DWINDLING
The reality, at least in our area, is that many brick and mortar fabric stores, particularly independent stores, have closed their doors. JoAnn fabrics does have numerous locations in Connecticut, and for many sewing needs, they are fine. We are also fortunate to be within commuting distance from New York City, so if the fabric purchase is an important one, it's worth taking a day to explore the incredible fabric selections New York has to offer. In fact many of the New York stores we visit also have an Internet presence. We feel a tiny bit more confident when buying online from these shops because we are already familiar with their fabric quality and options resulting from visits to their shop.
Do you have a favorite brick and mortar fabric store near where you live? Please tell us about it.