How to Draft a Square Sleeve Cap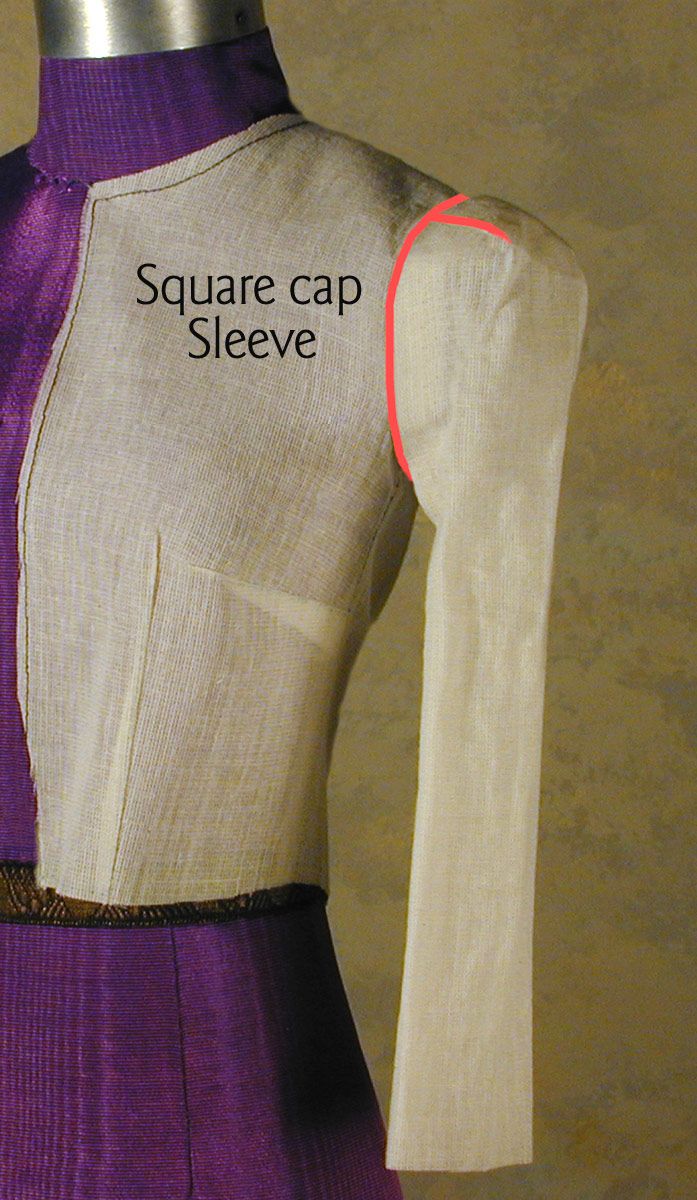 The square sleeve cap is one of those Forties styles that makes appearances every now and then. It introduces design into the cap of the sleeve.
Its mitered, box-like appearance extends the shoulder line into the sleeve cap and adds to the sleeve biceps, which makes it a good candidate for fitting a jacket, where a small armhole is desired but the wearer has a developed biceps, and needs more room in that area of the sleeve. The miter helps finesse any extra cap ease that would be added to accommodate the fuller biceps.
Advantage of square sleeve caps
A design advantage to this sleeve for those who have developed biceps: When the muscle is full, generally there is a full bust as well, which makes the shoulders appear narrow in comparison. This draws the eyes to bust level, making the eyes track horizontally.
Having square sleeve caps adds width higher up on the body. They draw the eyes upward to the shoulder, so the observer's attention goes to the face, which is what we want.
Create the square sleeve cap pattern
Start developing this sleeve pattern by using the basic shirt-sleeve draft.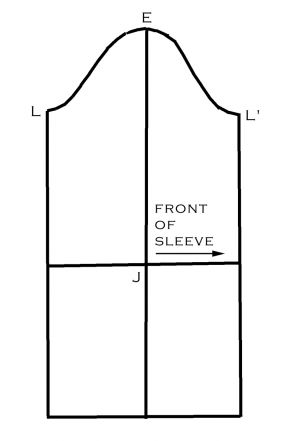 1. At the sleeve cap point E, extend a straight line up about 2 inches and mark point F. This line is variable, but 2 inches (5 cm) is a safe length.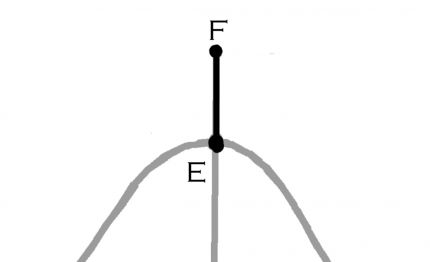 2. Draft a line perpendicular to line EF, through point F. This line is also 2 inches (5 cm), and is line GH.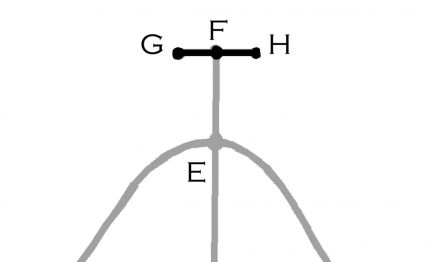 3. Extend lines from points G and H, parallel to line EF. These lines will end on the sleeve cap, at points B and C respectively.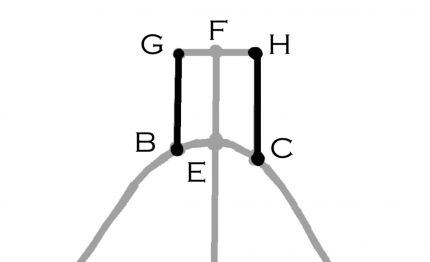 4. Also note that I have narrowed the sleeve to give a slimmer line (gray lines being the original lines). Do this equally on both sides, starting…
Start your 14-day FREE trial to access this story.
Start your FREE trial today and get instant access to this article plus access to all Threads Insider content.
Start Your Free Trial
Already an Insider? Log in