Under the Gunn, Episode 4: "Unconventional Vampire"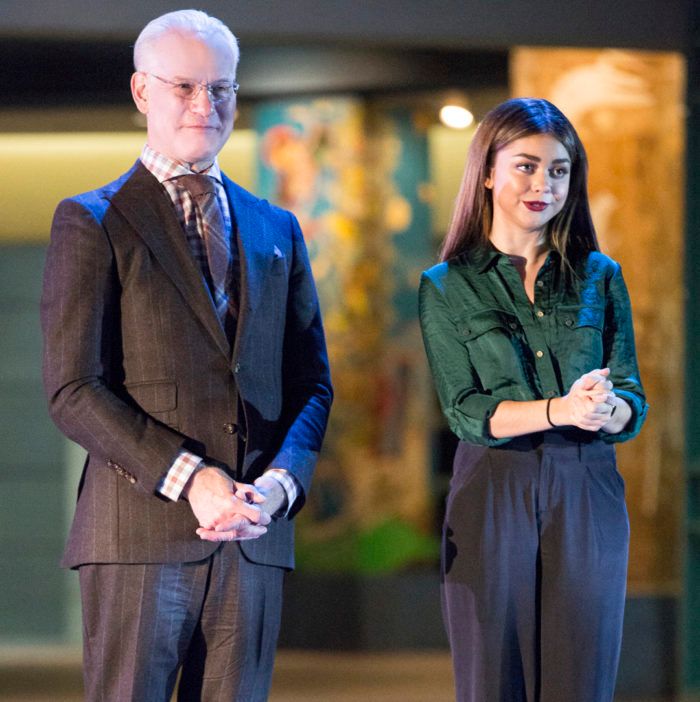 At the beginning of this episode, Anya was praised for being such a great mentor. By the end, two of her designers were in the bottom, and Anya was asked to decide which one should be sent home. Certainly the competition is heating up.
Actress Sarah Hyland introduced this week's challenge as everyone gathered in a dark, "vampire land" with fog and smoke. In honor of Sarah's new movie Vampire Academy, the designers were shown the movie trailer, and were asked to make outfits inspired by the clip and their current surroundings. The designers were then given 10 minutes to collect up to five bolts of fabric and as many unconventional materials as they could from the dark, foggy land.
There was definitely a major divide between the best and worst designs on the runway this week. While Michelle and Asha were lauded for their creativity and ability to capture the challenge's essence, there were other designers that really missed the mark with looks that were either too exaggerated or too minimalistic.
This week's guest judges were fashion designer Trina Turk, standing in for Rachel Roy, and Vampire Academy star Zoey Deutch. Because of her clever use of stripes, branches, and a visually pleasing silhouette, Michelle won this challenge and a $5,000 cash prize. Tim also announced that every so often Benefit Cosmetics, this season's makeup sponsor, would award one contestant with $1,000 for lending a hand to a fellow designer. This week the reward went to Oscar. Meanwhile, Anya was faced with choosing to send home one of her two team members, which ended up in the bottom. She ultimately saved Nicholas and said goodbye to Brady.
On to the designs…
The top:
Michelle's winning design (team Mondo):
Asha's design (team Mondo):
Oscar's design (team Nick):
The bottom:
Brady's final look (team Anya):
Nicholas' design (team Anya):
Isabelle's design (team Nick):
The rest of the looks:
Blake's design (team Anya):
Sam's design (team Mondo):
Shan's design (team Anya):
Natalia's design (team Nick):
Stephanie's design (team Nick):
I could not believe that after Anya guided Brady in the wrong direction, she still chose to kick him off. He had so much potential, and I never would've predicted that ending. Michelle's design, on the other hand, was extremely well-constructed, and I'm glad she bounced back from last week's critique so well.
What were your impressions about this episode? Were you surprised by Anya's decision? Would you ever have expected Brady to go home? Whose vampire look do you think was the best? Please share your comments below!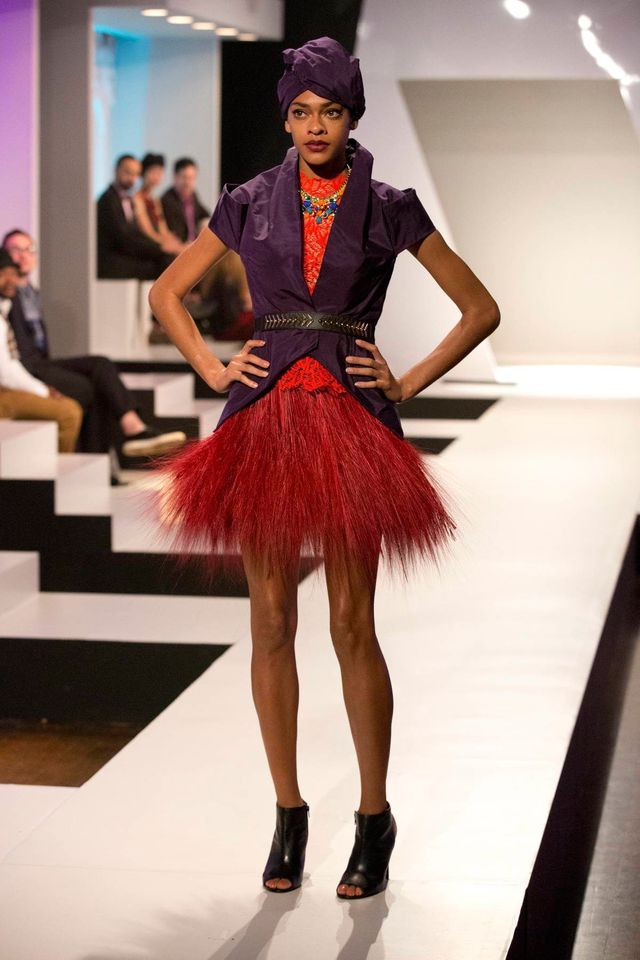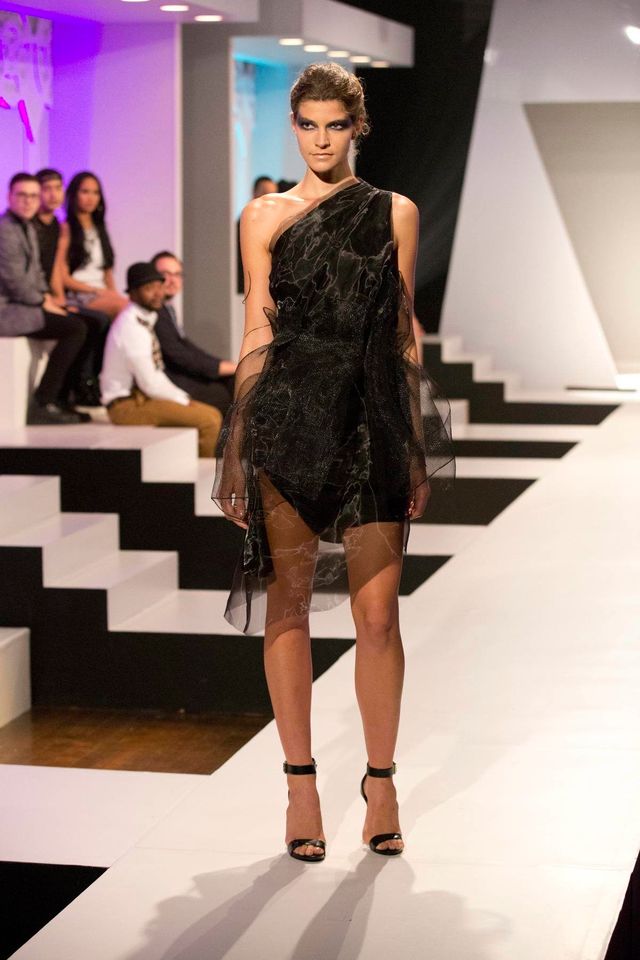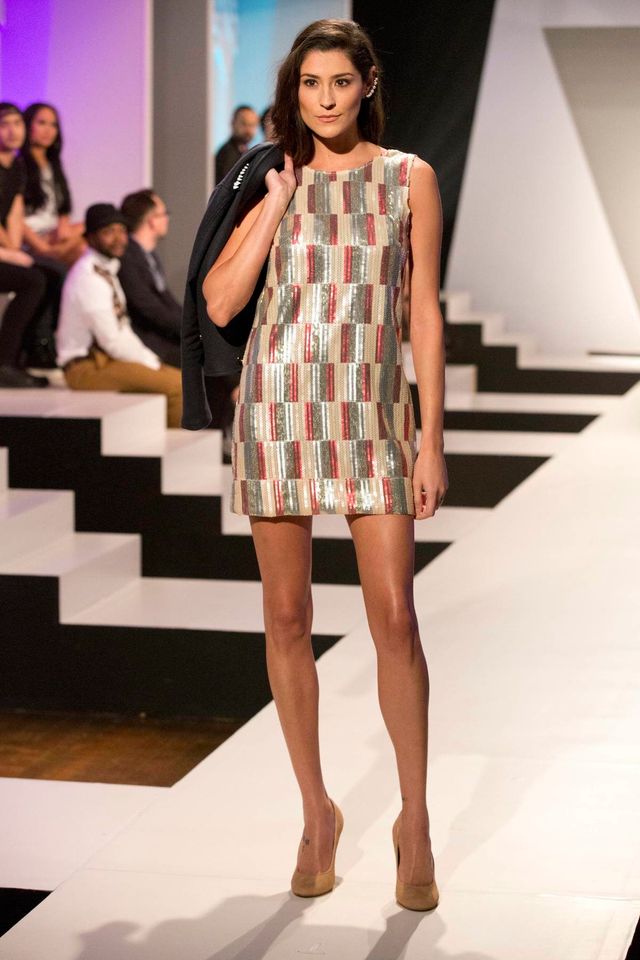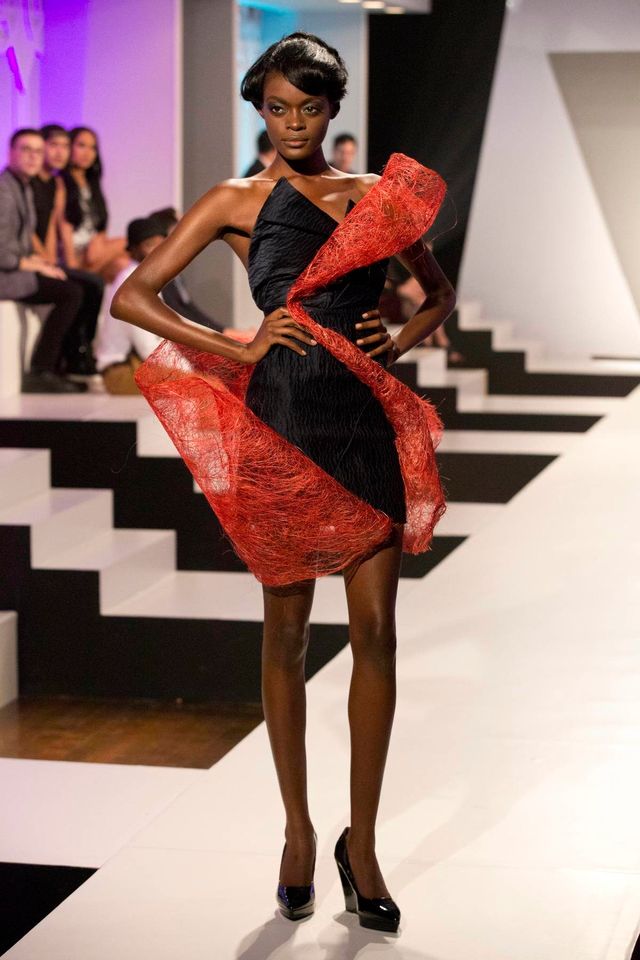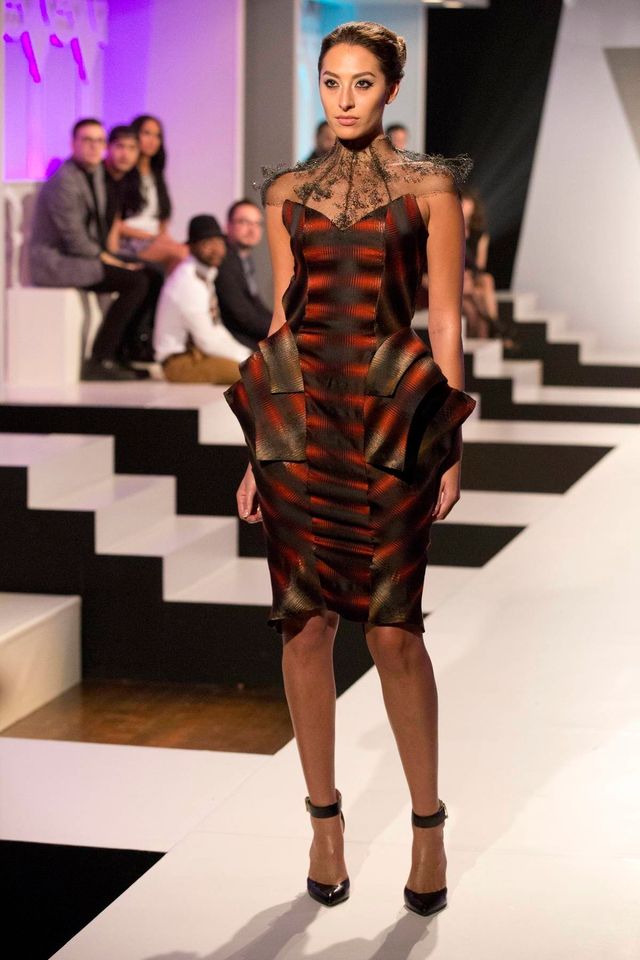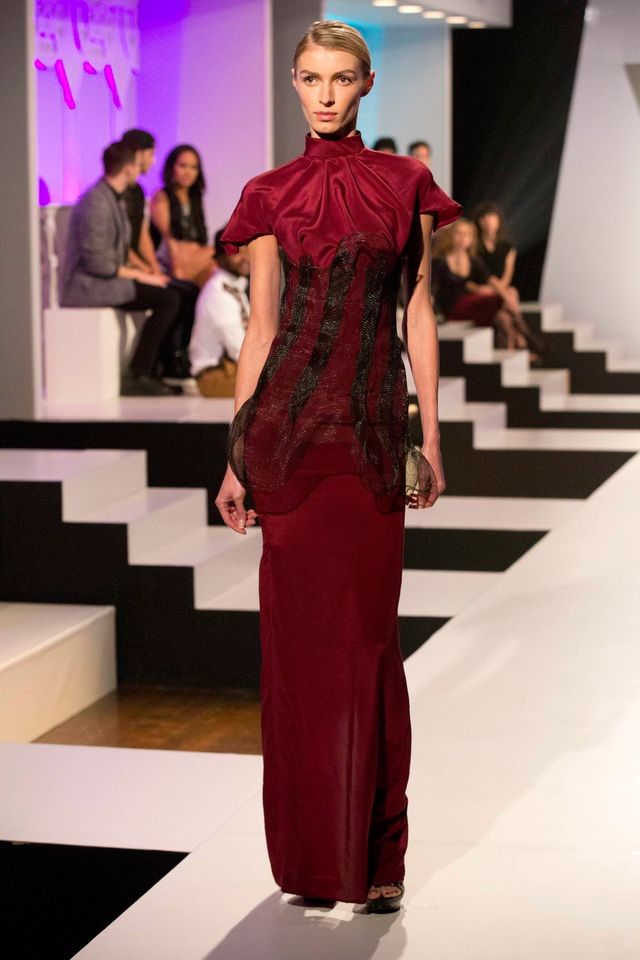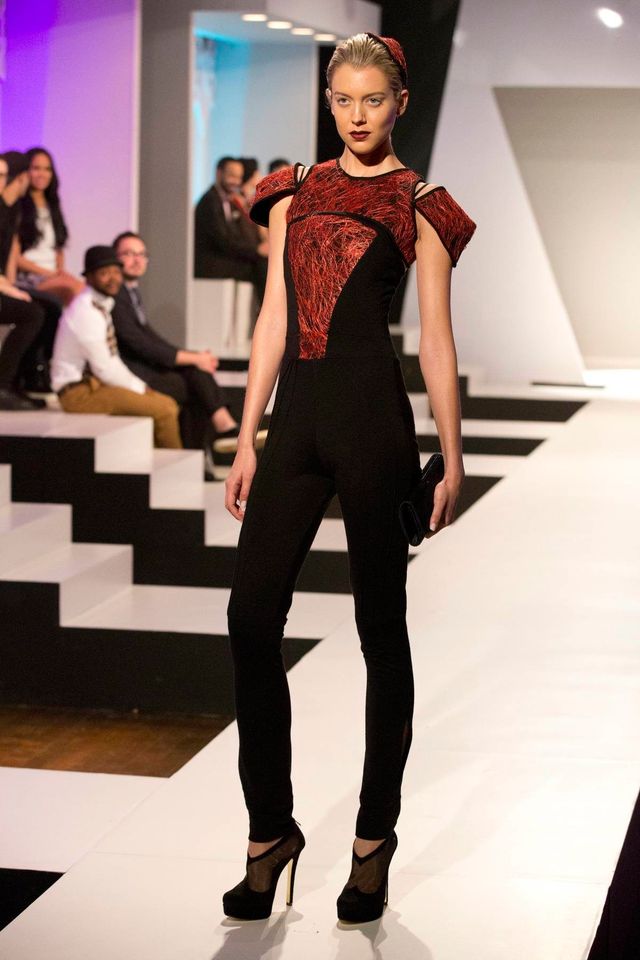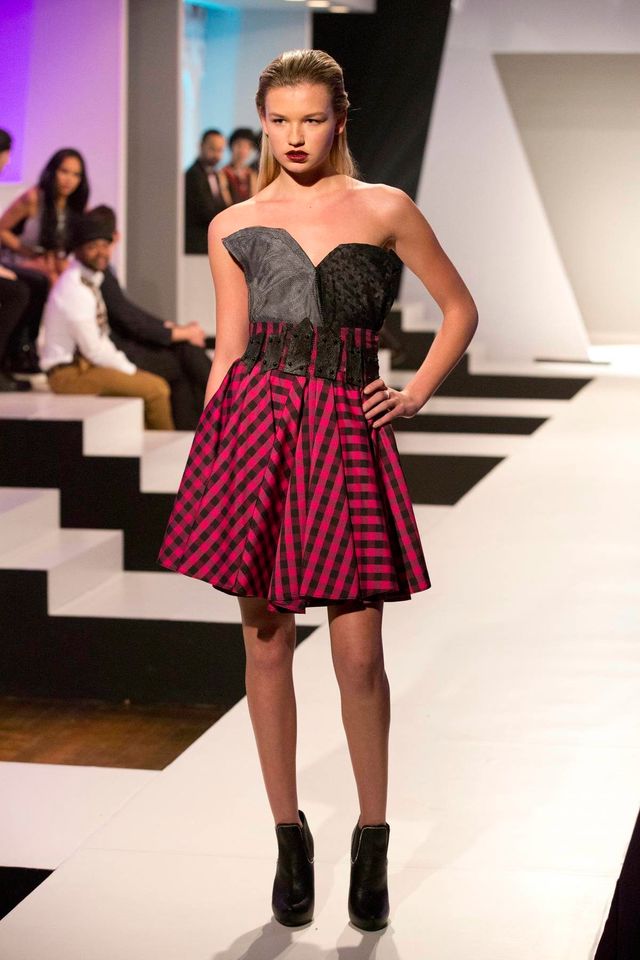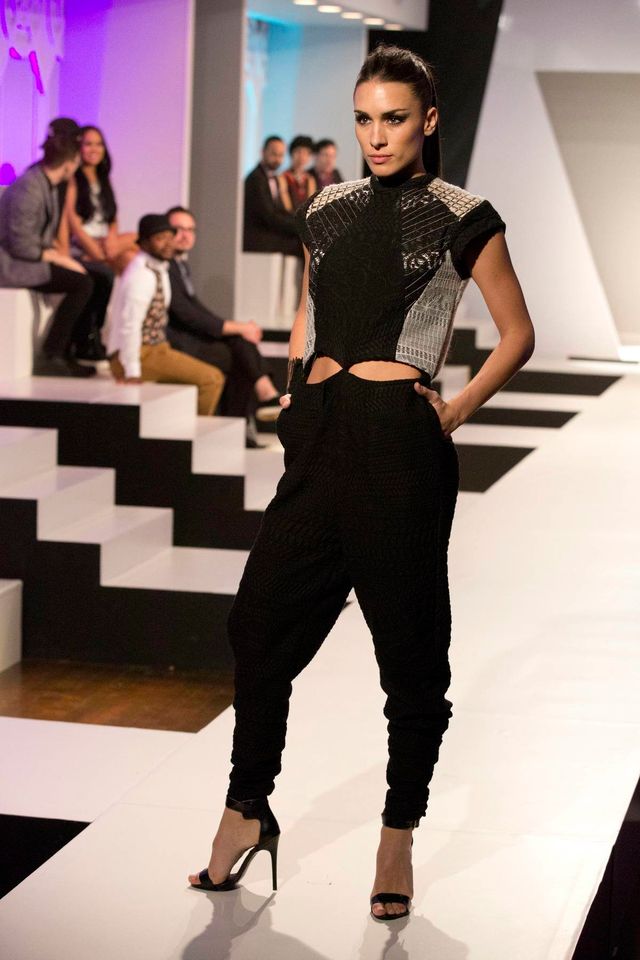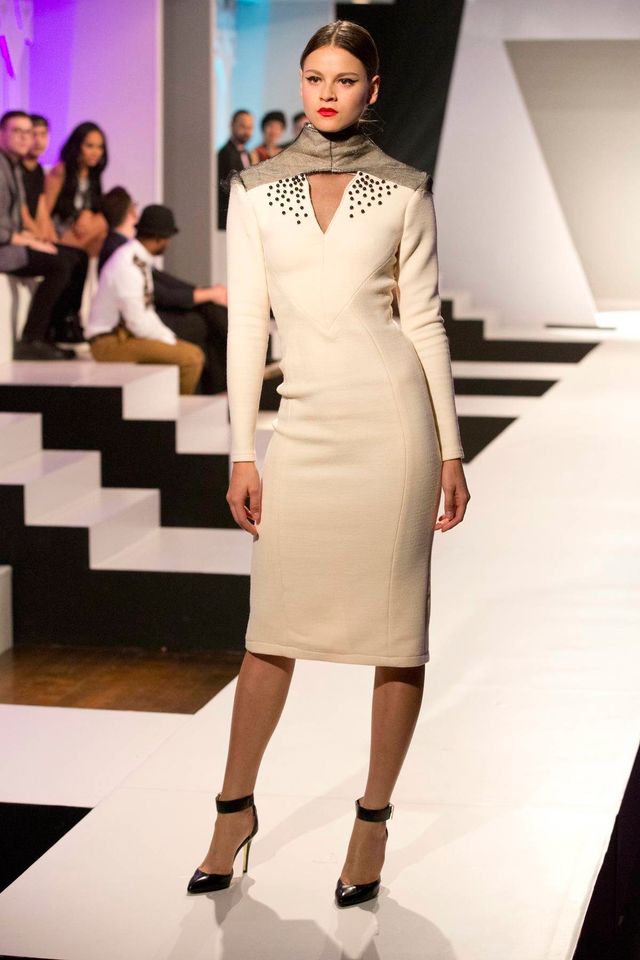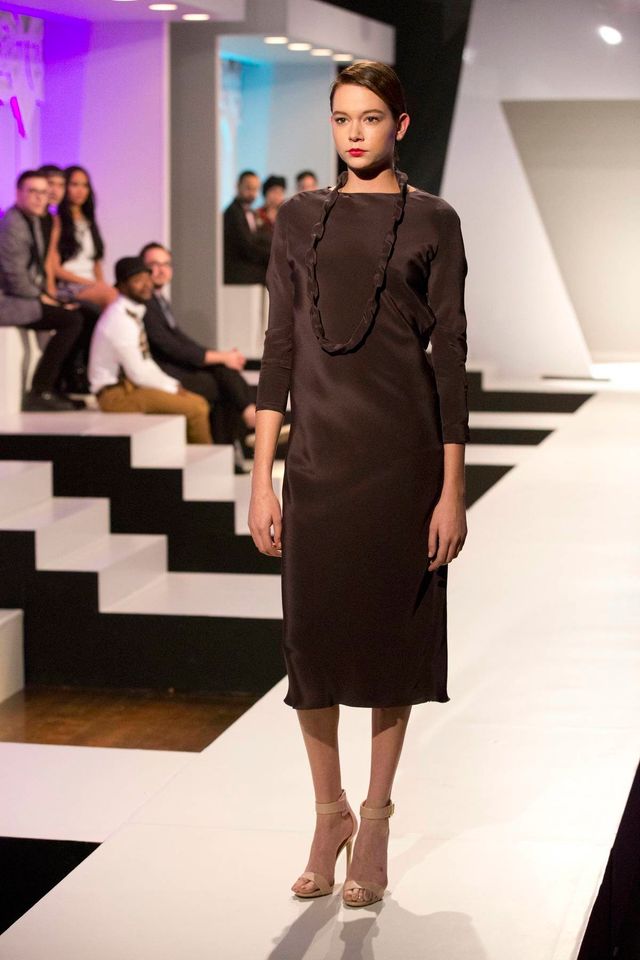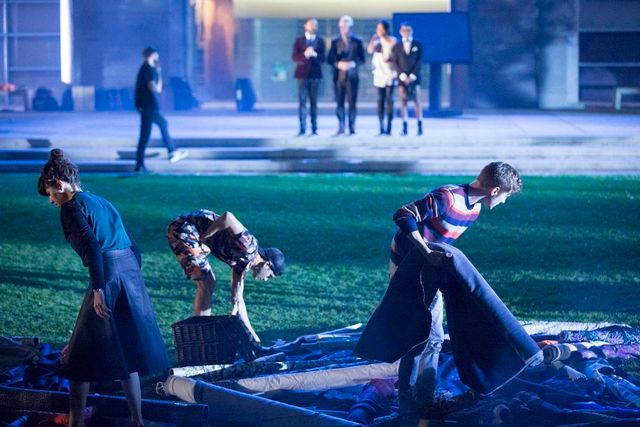 The designers are given 10 minutes to grab as many materials as they can in the surrounding "vampire land."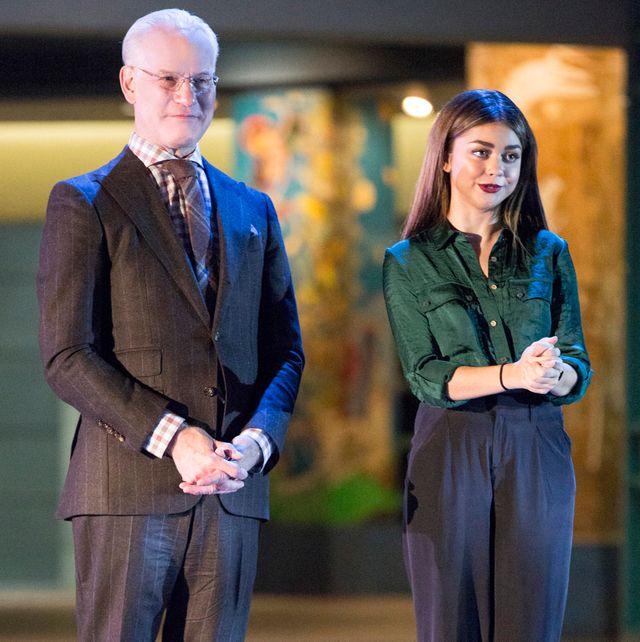 Tim Gunn and actress Sarah Hyland introduce this week's challenge.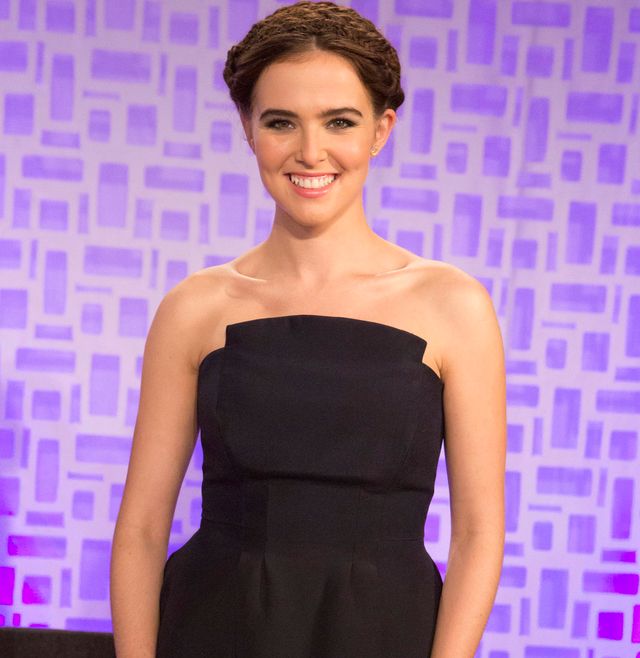 Actress Zoey Deutch from Vampire Academy guest judges.