Tip: Make Your Own Silicone Tape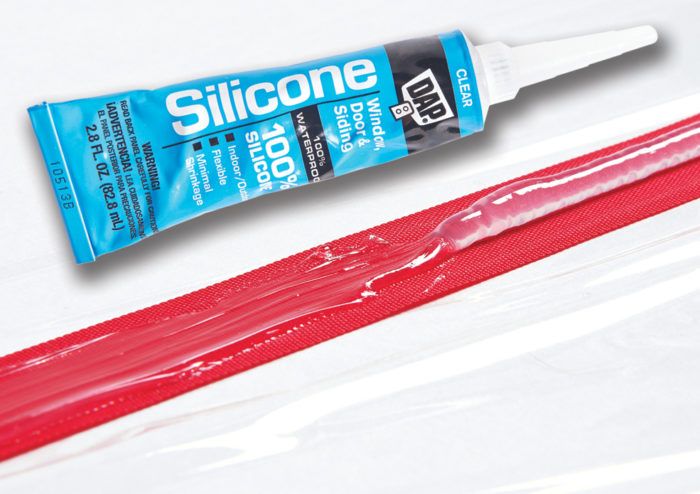 I made a strapless homecoming dress for my daughter. She wanted silicone tape inserted along the dress's back to help the dress grip her skin and stay up while she danced the night away. Some of her ready-to-wear dresses had this feature, and she thought it helped. I scoured the Internet to no avail, but I came up with a solution that worked just as well. I taped a piece of regular hem tape to a piece of plastic wrap and ran a bead of clear, 100-percent silicone caulk down the center. I smoothed the caulk's bead with a wet finger to create a soft mound that eased to nothing at the long edges. After the caulk dried, I machine-stitched the caulked tape in place. The hem tape was easy to cut, sew, and handle, and it matched her dress perfectly.
-Jodi Oliver, Cypress, Texas
---
Submit your tip!
This reader-submitted tip was originally featured in Threads #172 (April/May 2014).
At Threads magazine, we're always on the hunt for smart tips, tricks, and solutions to help you sew smarter, better, and faster. Send us your great ideas for a chance to be featured in the magazine's Tips department.
Tips can be emailed directly to Threads or mailed to Threads Tips, P.O. Box 5506, Newtown, CT 06470.
We pay for any tips published in our magazine.