Book Giveaway: John Gillow Textiles Titles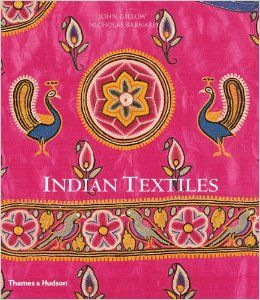 INDIAN TEXTILES
Textile production has thrived for centuries in India. Indian Textiles by John Gillow and Nicholas Barnard (Thames & Hudson, 2014) leads you through the history of textiles from every region of the Indian subcontinent with 475 photographs–450 which show the beautiful variety of colors used. The book includes information about the history, materials, and techniques used in the creation of these textiles. It also includes a detailed reference section which makes the book an essential reference guide. This newly published book is a great source to open your mind to new prints, colors and more!
TEXTILES OF THE ISLAMIC WORLD
In Textiles of the Islamic World, John Gillow (Thames & Hudson, 2013) displays the wide array of textiles made, worn, used, and displayed throughout the Islamic world. The book gives analysis region-by-region, providing details of local history, traditions, materials, and trading places. Explore the textiles through 638 stunning textile illustrations of items such as prayer cloths, silk purses, shawls, sarongs, and more from the Islamic world.
ABOUT JOHN
John Gillow spent 35 years researching, collecting, and lecturing about textiles from around the world. His other books include African Textiles, Traditional Indonesian Textiles, and World Textiles (with Bryan Sentance).
YOU COULD WIN THESE BOOKS!
Have you ever purchased fabric while travelling away from your home town? Tell us about your experience below before the deadline–midnight, Friday, March 14, 2014. We'll randomly select a winner who will be announced during the week of March 17.
Good luck!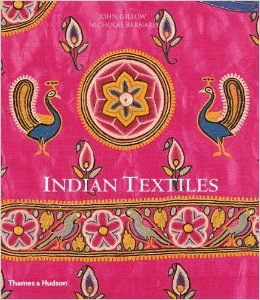 Indian Textiles by John Gillow and Nicholas Barnard (Thames & Hudson, 2008)