Make a Mary Poppins-Style Carpetbag: Part 1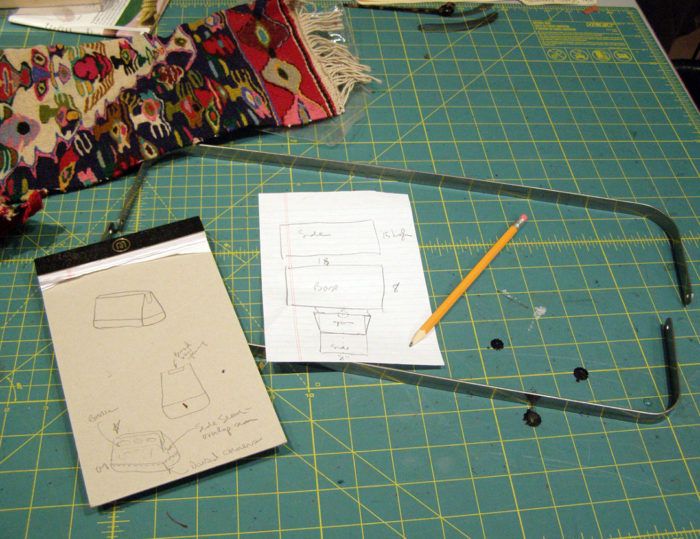 After I completed the kilim carpet coat, I had leftover pieces of carpet. Not wanting to waste them, I decided to make myself a Mary Poppins-style bag.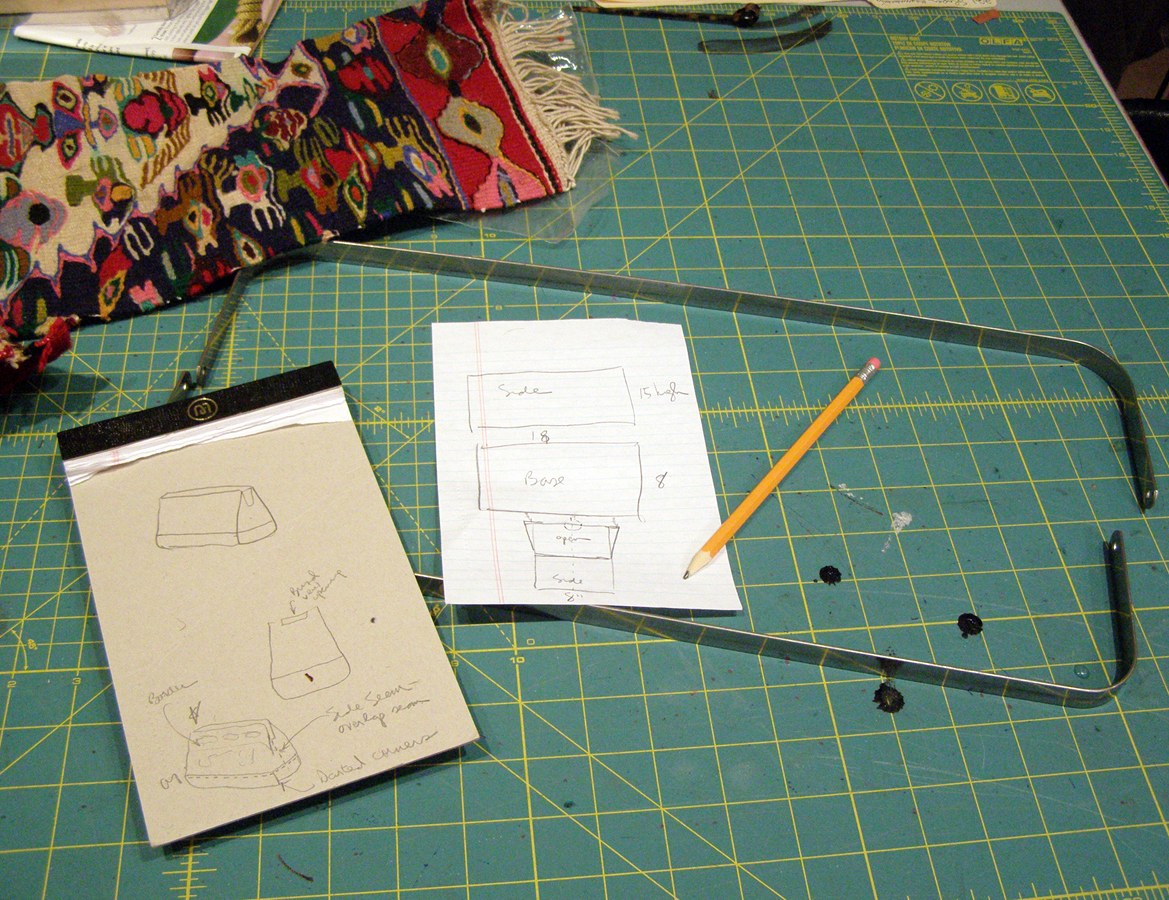 I first ordered the
bag frame online
, sat down, and created a rough sketch of what I envisioned. Once I was sure of what I wanted, I set to work.
This bag was never going to fit under my sewing machine, so I decided to teach myself how to hand-stitch it.
img src="https://images.threadsmagazine.com/app/uploads/2017/10/11030335/tc004.jpg" alt="" width="385″ height="513″ />
I ordered a set from Tandy that included the basic tools, a copy of The Art of Hand Sewing Leather by Al Stohlman (The Tandy Leather Co., 1977), as well as a wooden device called a stitching pony.
I decided to trim the bag with black, alligator-embossed leather.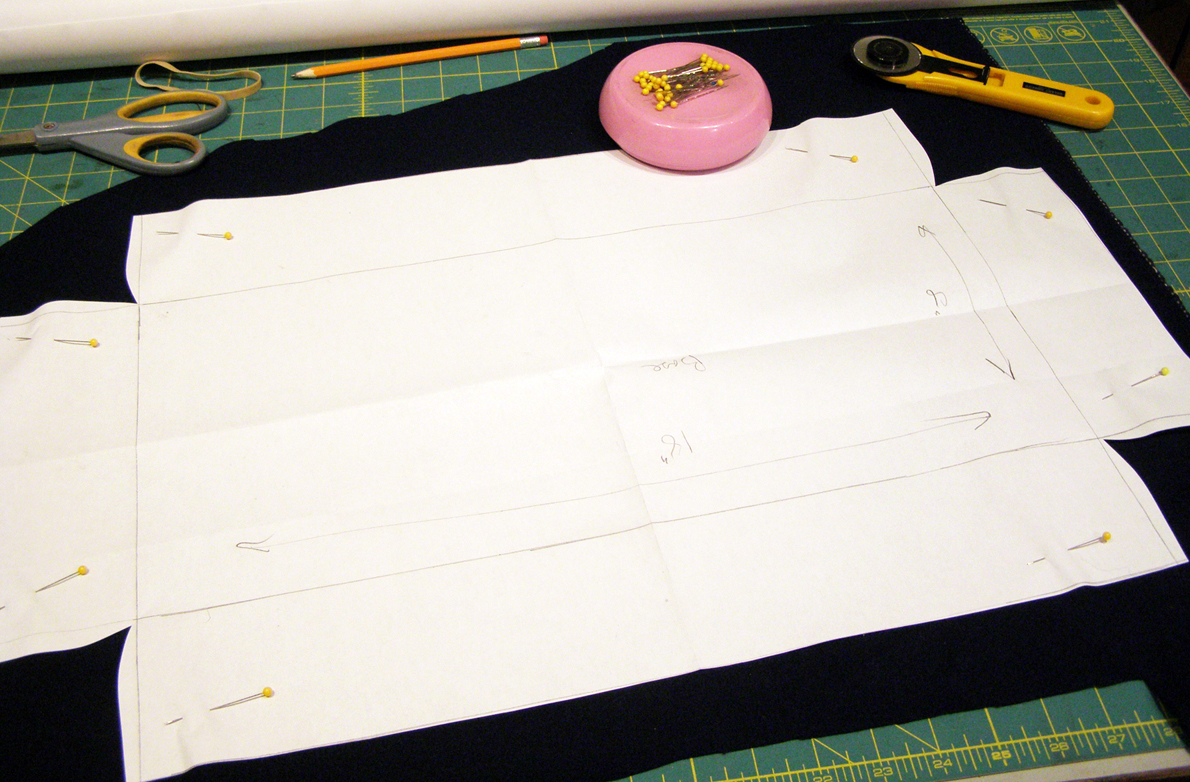 Before cutting into the leather, I tested the pattern I had drafted for the base. The remainder of the bag is essentially a rectangle, so the base was the only pattern piece I needed.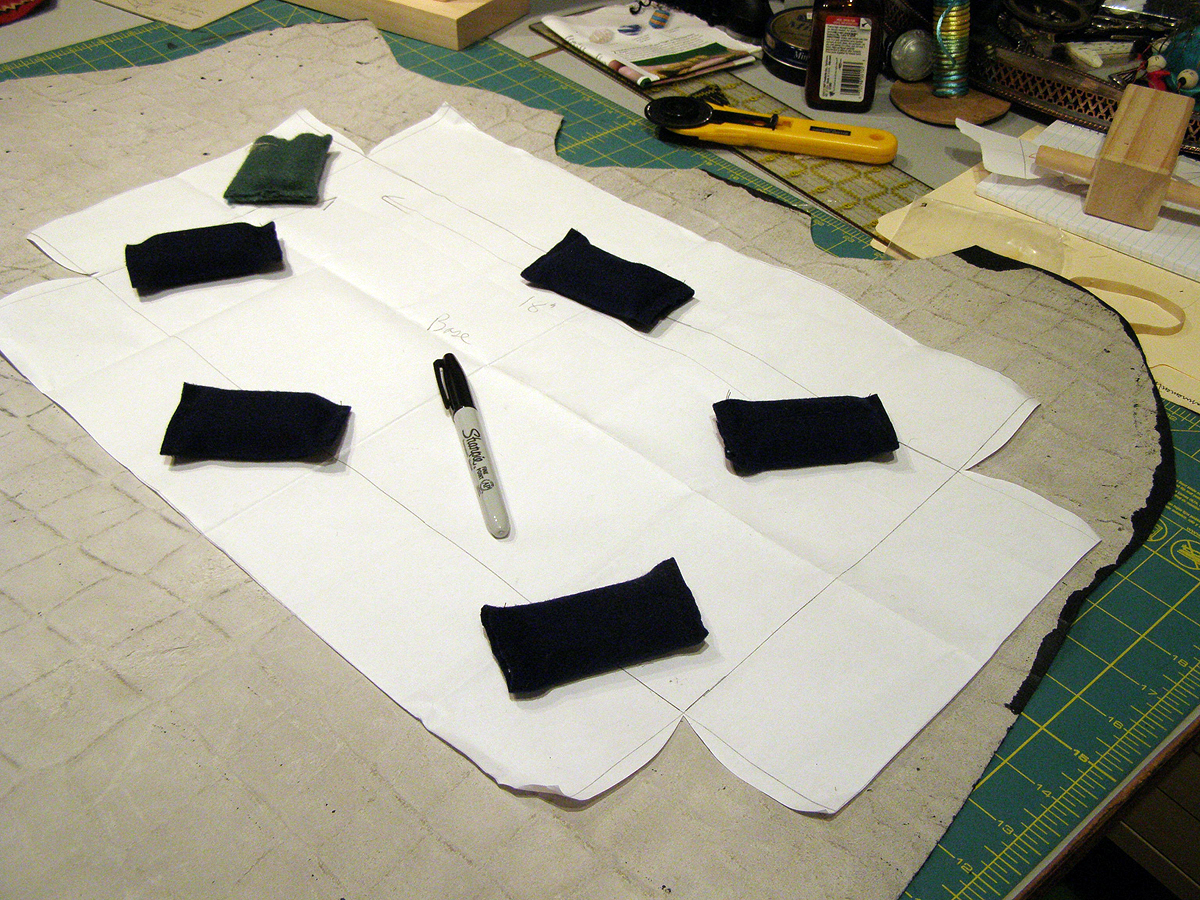 After testing the pattern, it was time to cut leather.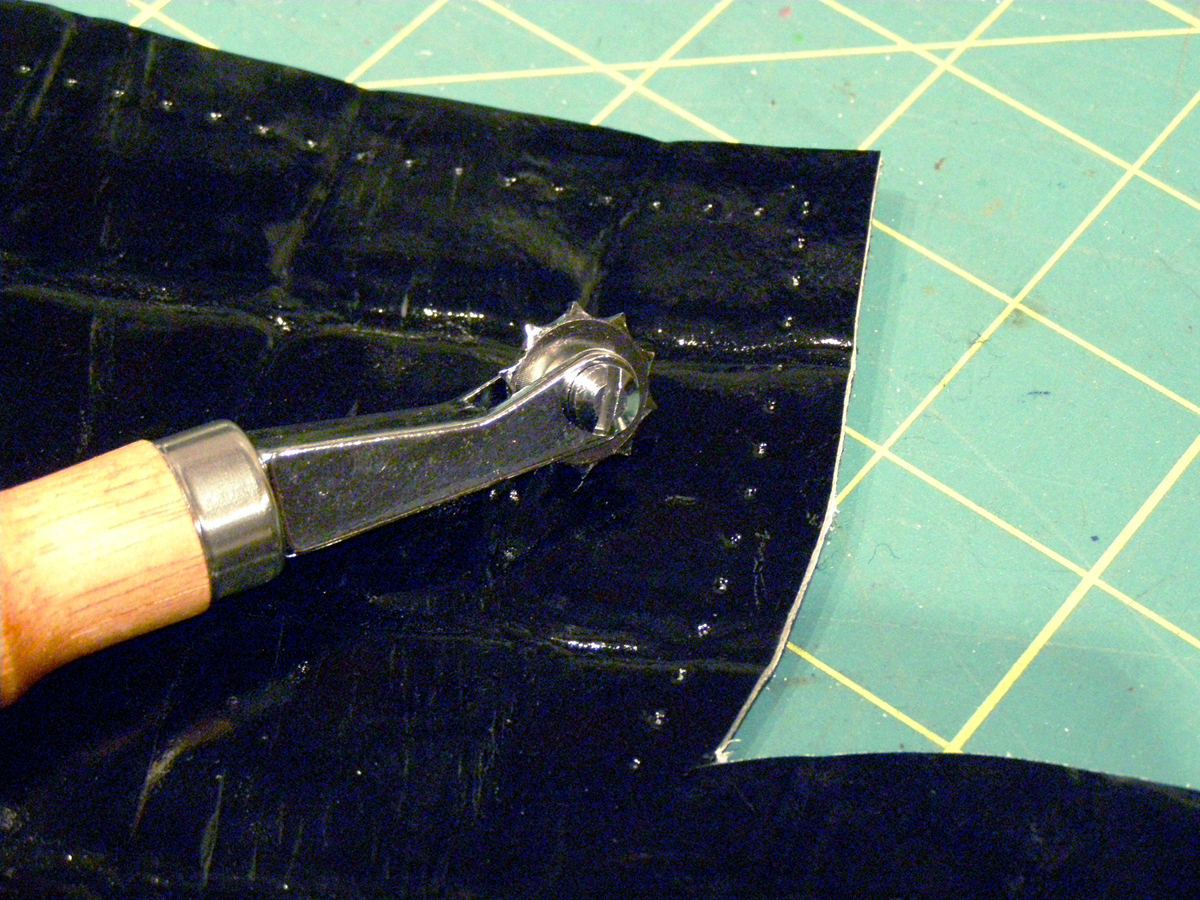 After cutting, I marked the stitching with a tracing wheel specially made for marking on leather.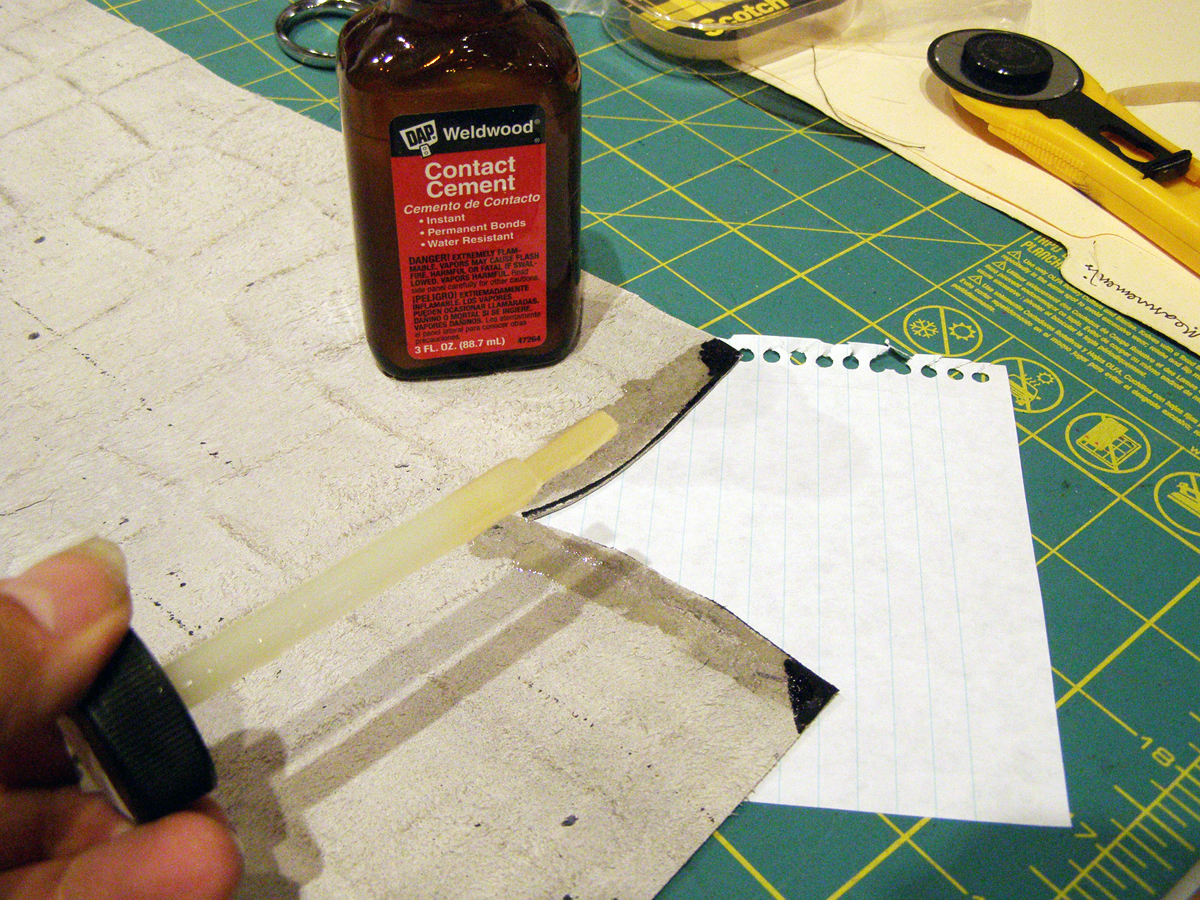 I glued the corners together with contact cement before stitching. I thought this additional step would make the stitching easier–and I was right.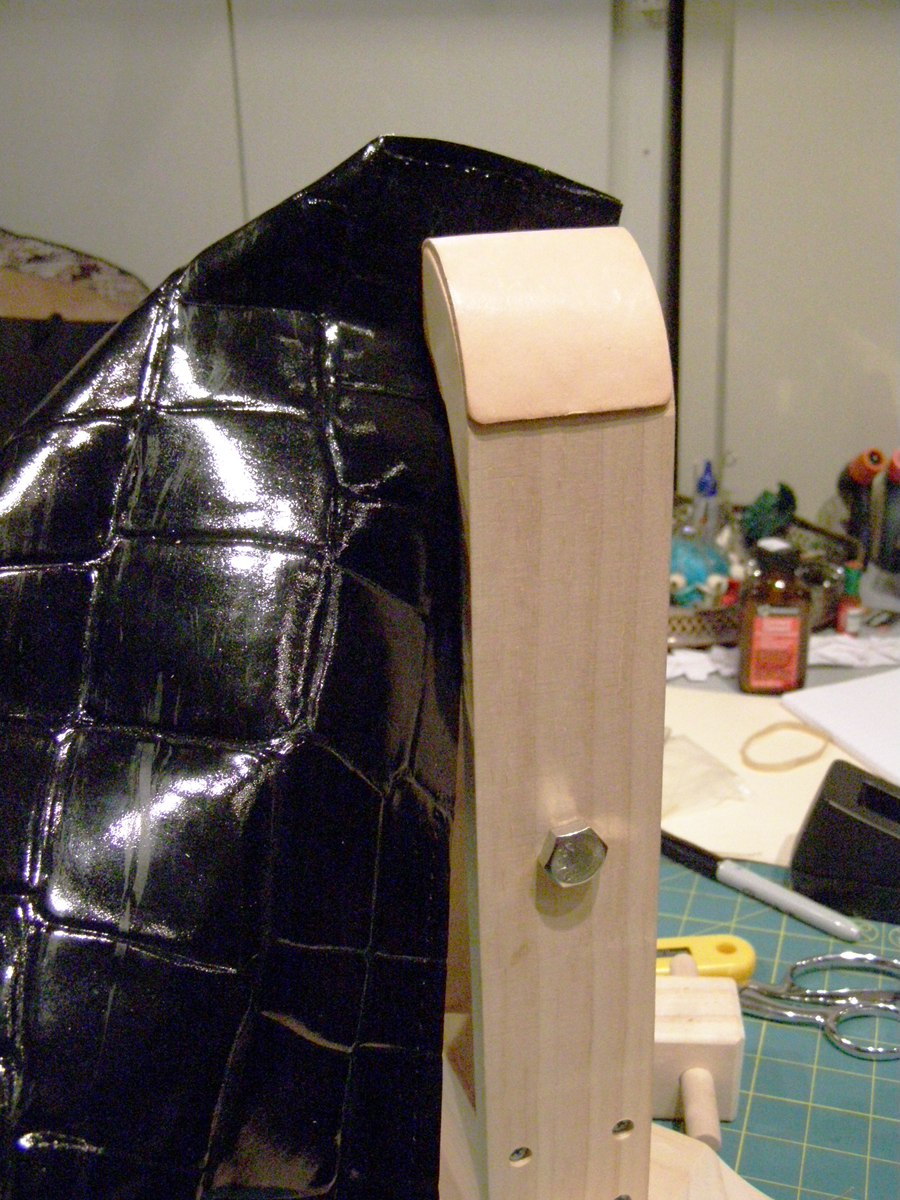 Then it went into the stitching pony for the hand stitching.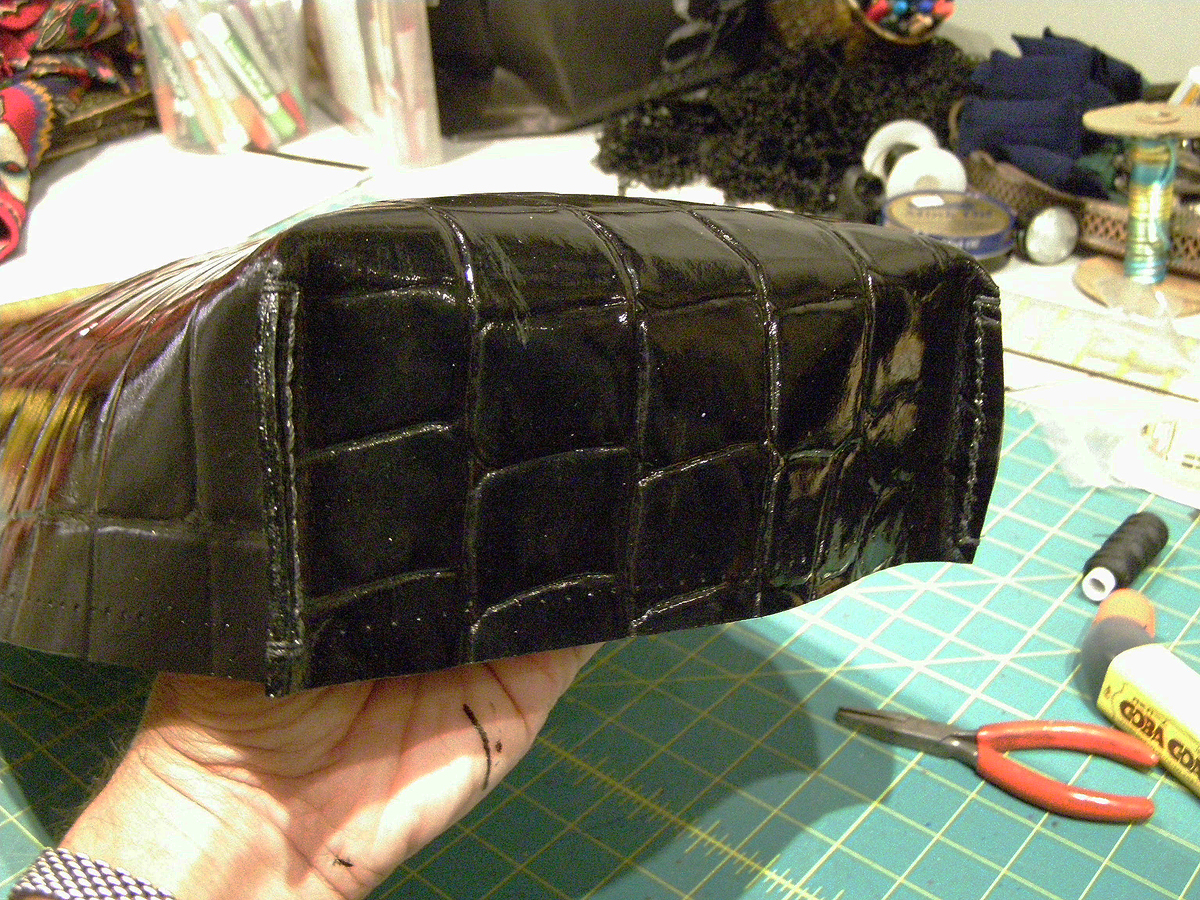 The four corners were stitched.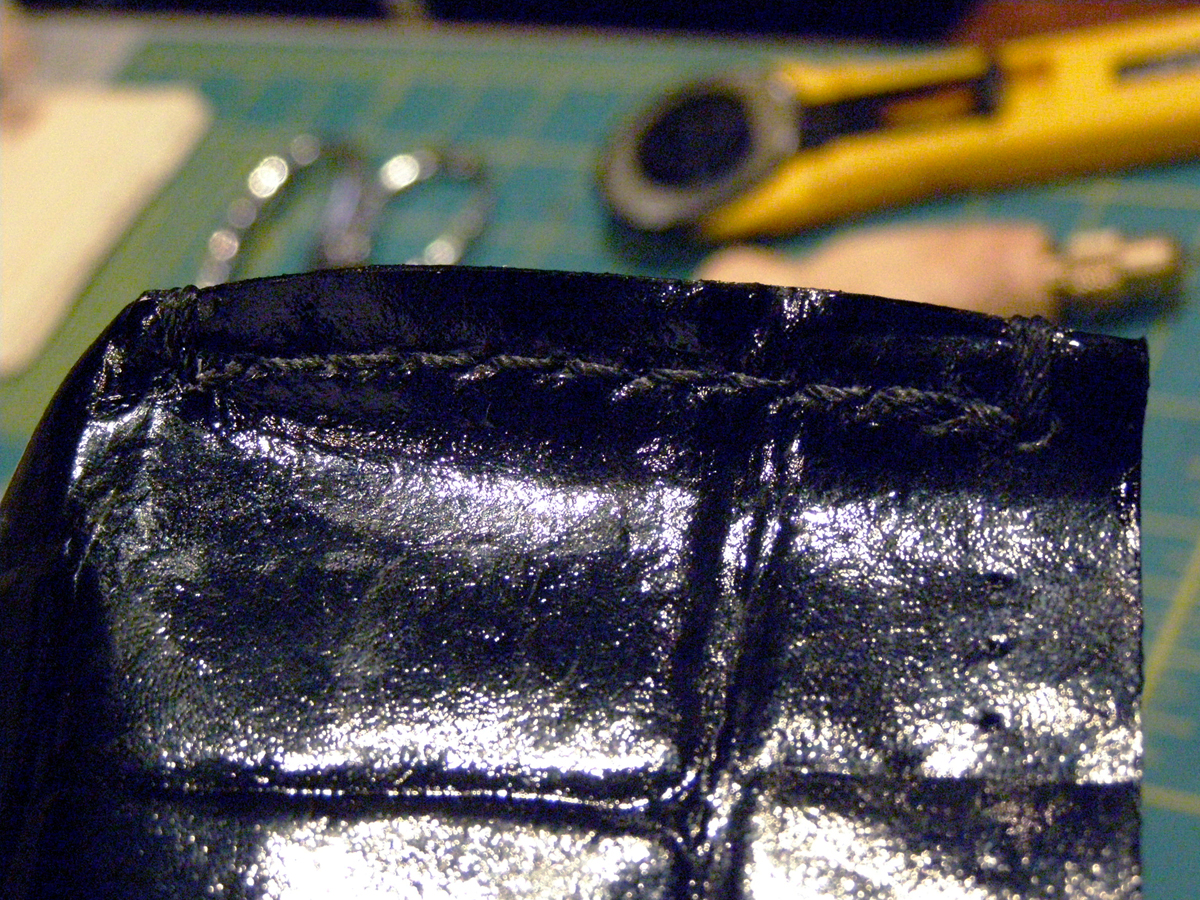 Here's a close-up of the stitching. It looks like machine stitching.
After the base is sewn, a firm "floor" is needed.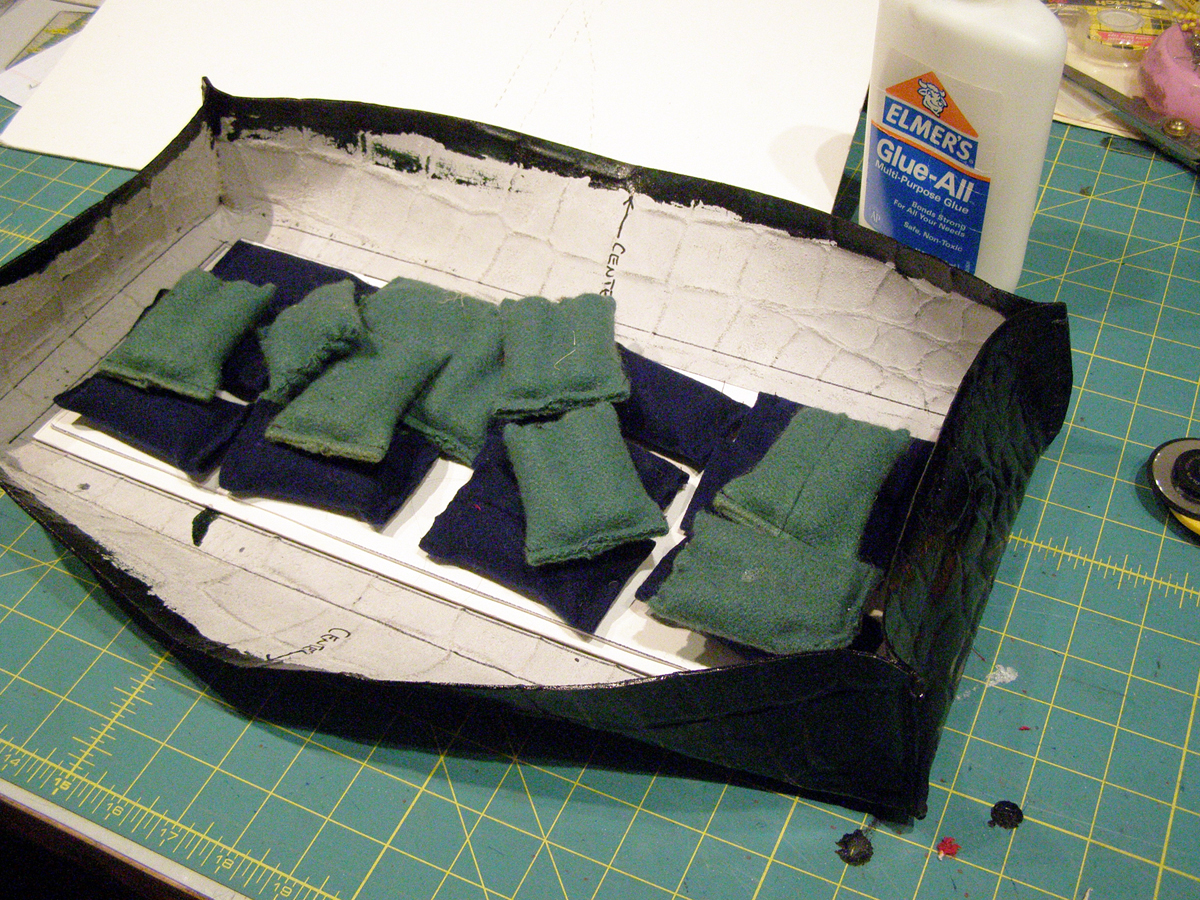 I glued three layers of mat board in place and weighted them until they dried.
The carpet needed piecing, as there was little material leftover from the coat project. Since I wanted clean corners, I needed to stitch a leather…
Start your 14-day FREE trial to access this story.
Start your FREE trial today and get instant access to this article plus access to all Threads Insider content.
Start Your Free Trial
Already an Insider? Log in