Simplicity Patterns: Early Spring 2014 Review & Givewaway!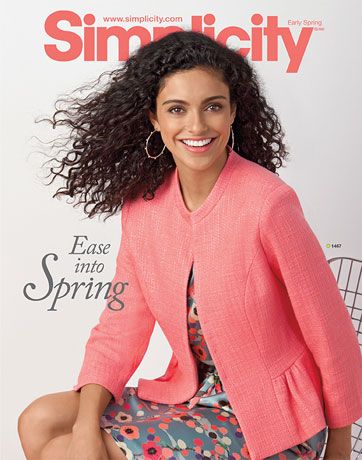 THE PERFECT LAYER
This beautiful pattern, featured on the front cover of the latest Simplicity Early Spring pattern book, happens to be one of our own: a Sewstylish pattern! Simplicity 1467 includes a Misses/Miss Petite top, jacket, pull-on pants, and skirt, and with all those options, it's perfect for all occasions. With a sleek silhouette, all of the garments are ideal for Spring 2014, and with the variety of choices, you'll be prepared for any type of weather the season brings.
COMMENT TO WIN!
Leave a comment describing which style is your favorite for a chance to win Simplicity 1467! Leave your comment before 11:59 pm. ET on March 28, 2014, to be eligible.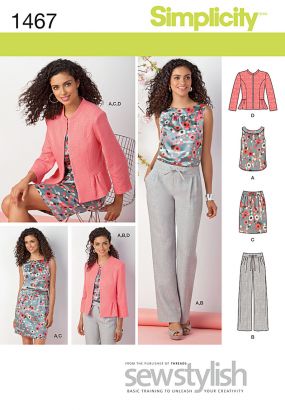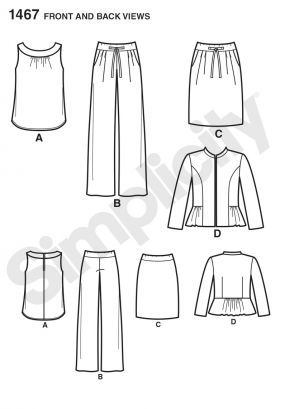 PROM SEASON
As the school year's end approaches,  only one thing is on high-schooler's minds…. Prom! Whether you have a daughter, granddaughter, sister, niece, or need one yourself, this pattern gives you the perfect special-occasion dress. Simplicity 1656 features a Misses' special-occasion dress with skirt and length variations. The strapless dress will wow her peers, and she'll love the fact that she can select the length depending on her preferences. She can make a statement with a short dress, go traditional with the floor-length version, or show up in style with the popular high-low hem. No matter what, she is sure to have a great night with this stunning pattern.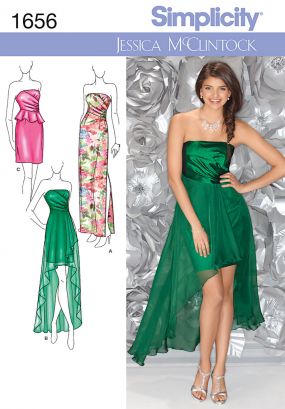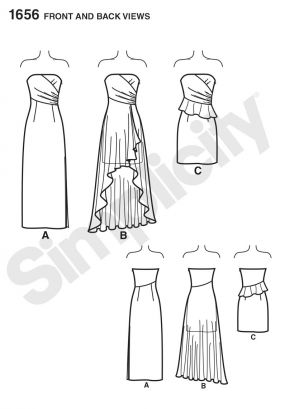 READY TO BLOOM
As winter comes to a close, I know I can't wait to pull out my spring/summer clothes and pack those sweaters away! Start spring off right with this dress pattern that will wash away any remaining winter thoughts. Simplicity 2174 is a Misses/Miss Petite dress in two lengths that will brighten everyone's day, including your own. This fit and flare dress is designed to flatter and fit your shape perfectly.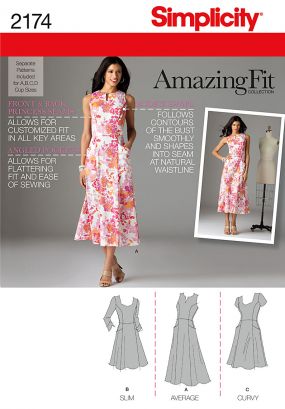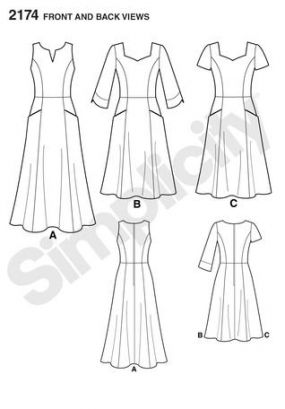 SPRING IS HERE!
This pattern is the perfect purchase for Spring 2014. You can make two new outfits to wear once the warmer weather is here! Simplicity 1621 is a Misses pullover dress or tunic, pants, and jacket. Easily go from day to night on your next vacation with these cute, ready-for-the-beach garments. Go about your day in the loose fitted pants and cinched waist top, and then slip into the stylish, flowy dress for a romantic date night.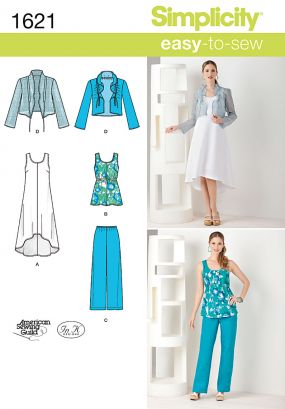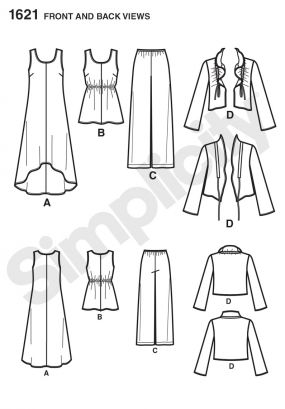 ANYWHERE YOU GO
Are you dying to make a top with your favorite spring 2014 color? This pattern is the one to choose. Simplicity 1805 is a Misses and Plus size knit top that is great for all ages from teens up. Change the sleeve length, alter the bottom, or change the color and you could just keep using the same pattern and have 6 tops that all look different! Dress it up with a skirt, or go casual with jeans, no matter where you have to go, this shirt pattern is perfect.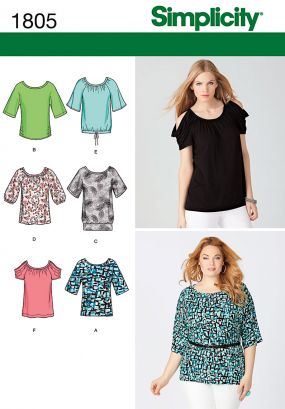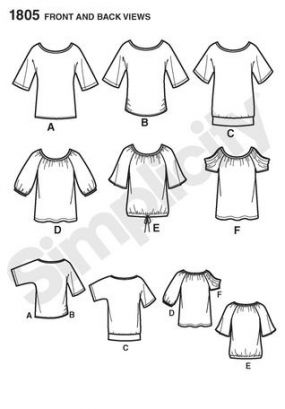 Have you made any of the garments featured in these patterns? If not, are you planning to? Don't forget to leave your comment below for a chance to win the SewStylish Simplicity 1467 pattern!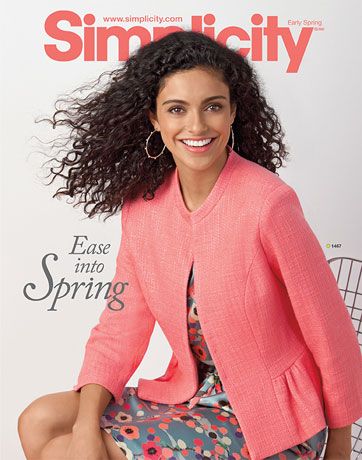 Leave a comment telling us what style is your favorite for spring. Leave your comment before 11:59 pm. ET on March 28, 2014, for a chance to win this pattern, Simplicity 1467!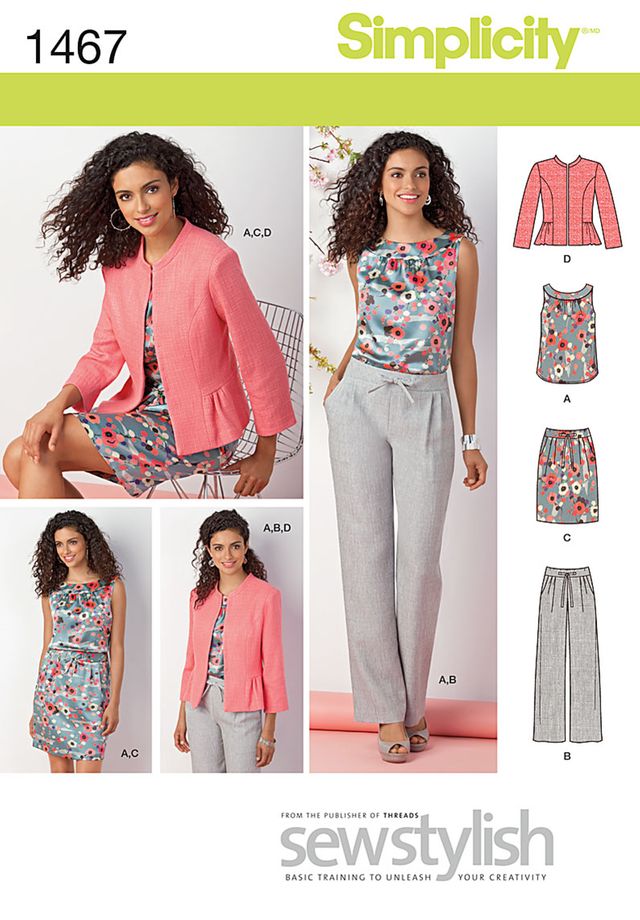 Simplicity 1467 includes a Misses/Miss Petite Top, Jacket, Pull-On Pants, and Skirt.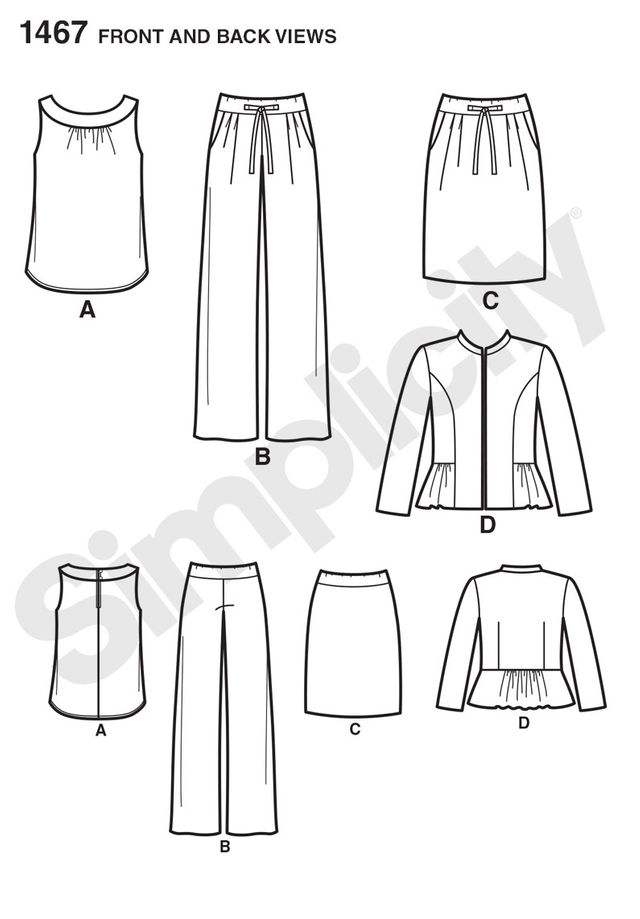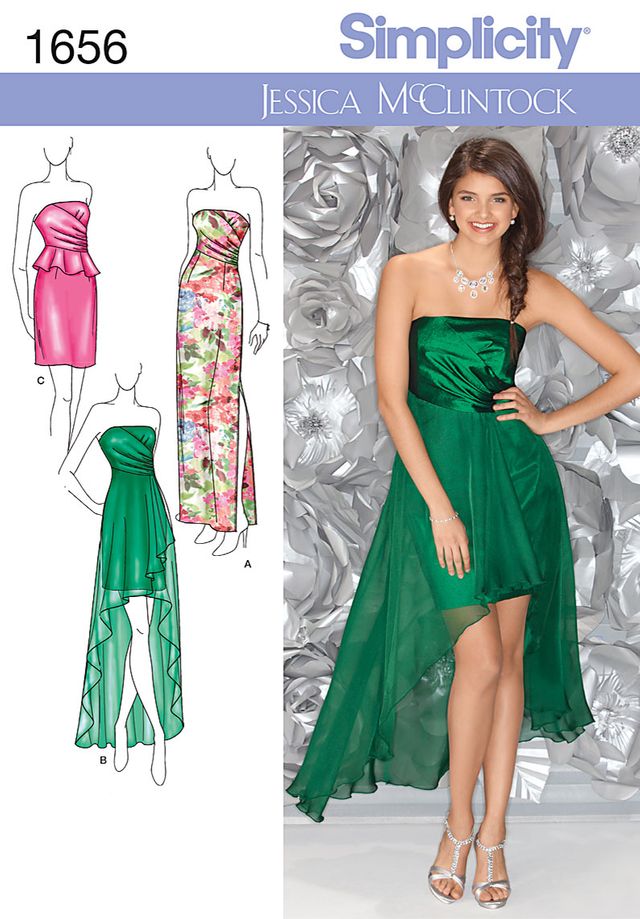 Simplicity 1656 is a Misses Special-Occasion Dress with Skirt and Length Variations.