Under the Gunn, Episode 9: "Trouble in the Lounge"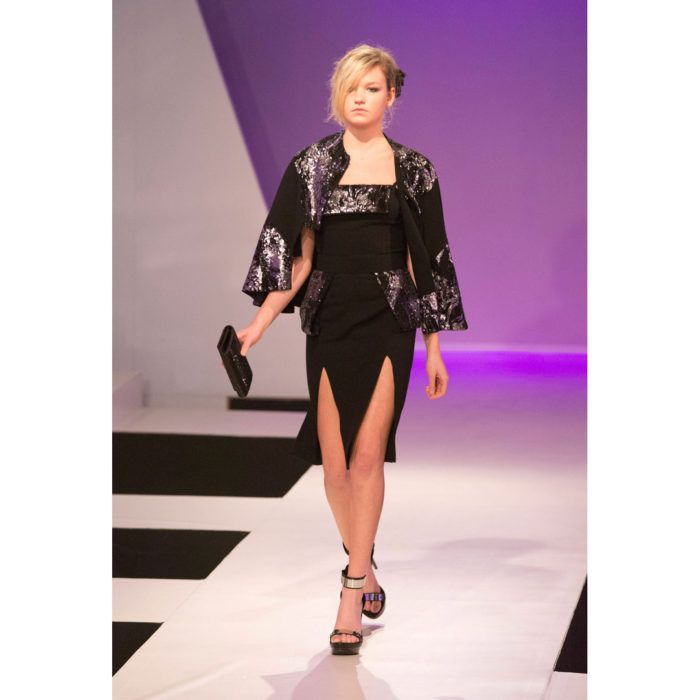 As usual, Nick began this episode as an extremely hands-on mentor until Tim stepped in and put things into perspective. Still, Anya and Mondo felt the need to confront the judges about their concerns once Nick left the runway.
The designers entered the workroom to find a table full of scented objects, from apples and flowers to candles and air fresheners. The inspiration for this challenge was Glade's customizable plug-in air fresheners, which are unique in that they allow you to switch between two distinct fragrances daily. As a result, the designers were challenged to create a look that could instantly transition from day to night on the runway. They were each given $250 and one day to complete their designs.
The guest judge this week was recording artist Macklemore. Shan was once again in the top with a high-fashion, elegant dress that was seasonless, powerful, and would be flattering on many women. Natalia and Oscar were the two contenders for the win, however. Natalia's look was classy and sophisticated while Oscar's truly had it all–the perfect fabric, construction, and design. Oscar ended up winning this challenge while Michelle was sent home. As anticipated, this decision didn't go over so well with the mentors. After Anya and Mondo confronted Nick in the mentor's lounge about how they didn't believe Natalia deserved to be in the competition, they shared these concerns with the judges on the runway.
On to the designs…
The top:
Oscar's winning design (team Nick):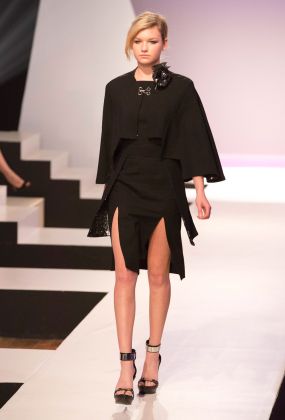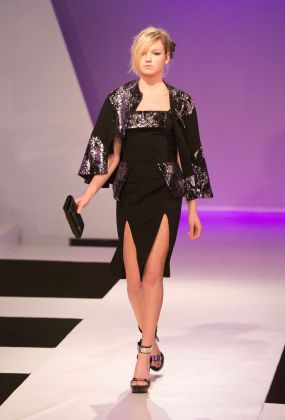 Natalia's design (team Nick):
Shan's design (team Anya):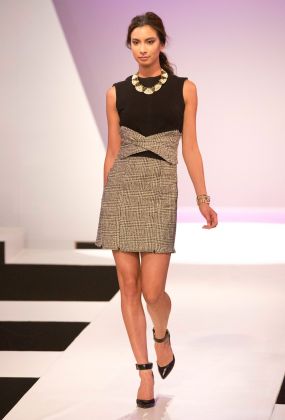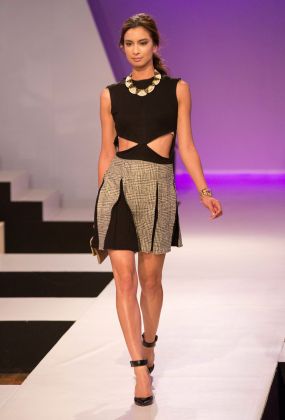 The bottom:
Michelle's losing design (team Mondo):
Blake's design (team Anya):
The rest of the deisgns:
Asha's design (team Mondo):
Sam's design (team Mondo):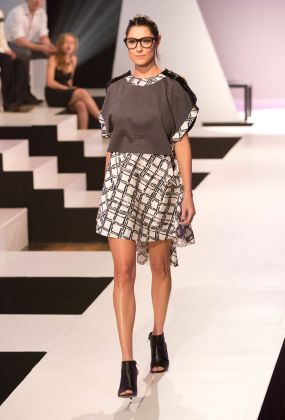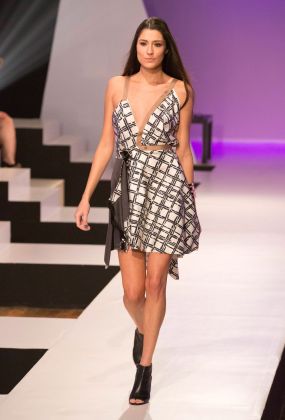 I really liked the concept of this challenge, but I did find the inspiration of air fresheners to be a little far-fetched. I guess it only makes sense that Project Runway's motto is "Make it Work." In addition, while I agreed with the judges that Blake's evening design was overly short, I couldn't believe they didn't say anything about the slits in Oscar's dress. Is that really something you can get away with wearing to work?
As for the mentor's lounge disaster, I believe it makes sense that Anya and Mondo were upset with Nick's mentoring style, but I'm not sure they should've taken it out on Natalia. That was definitely an uncomfortable situation, and I hope this tension subsides in the upcoming episodes.
Do you think it was fair for Mondo and Anya to insult Natalia's abilities in the mentor's lounge and later in front of the judges? Who do you think the judges should've sent home? Please share your thoughts below!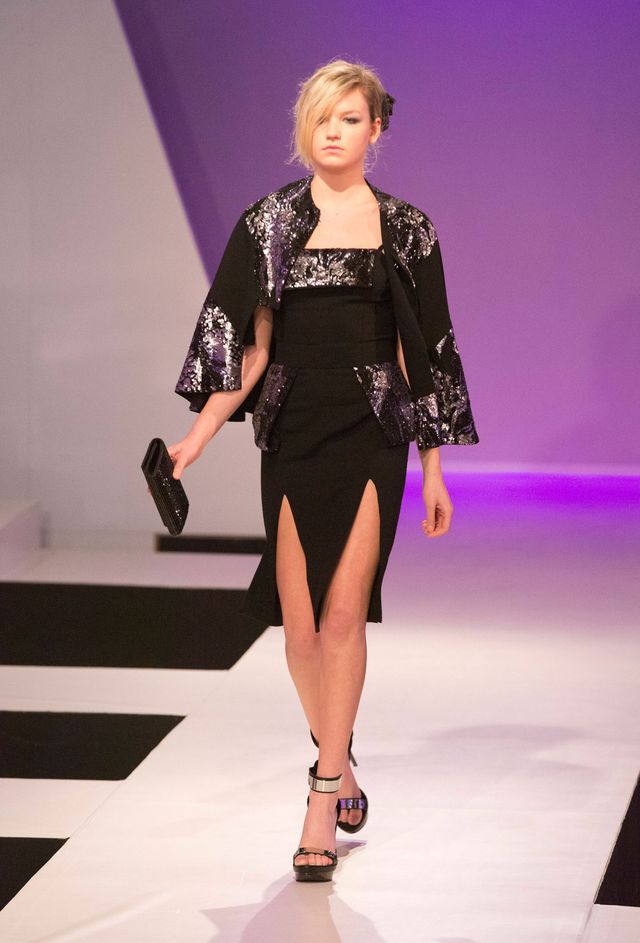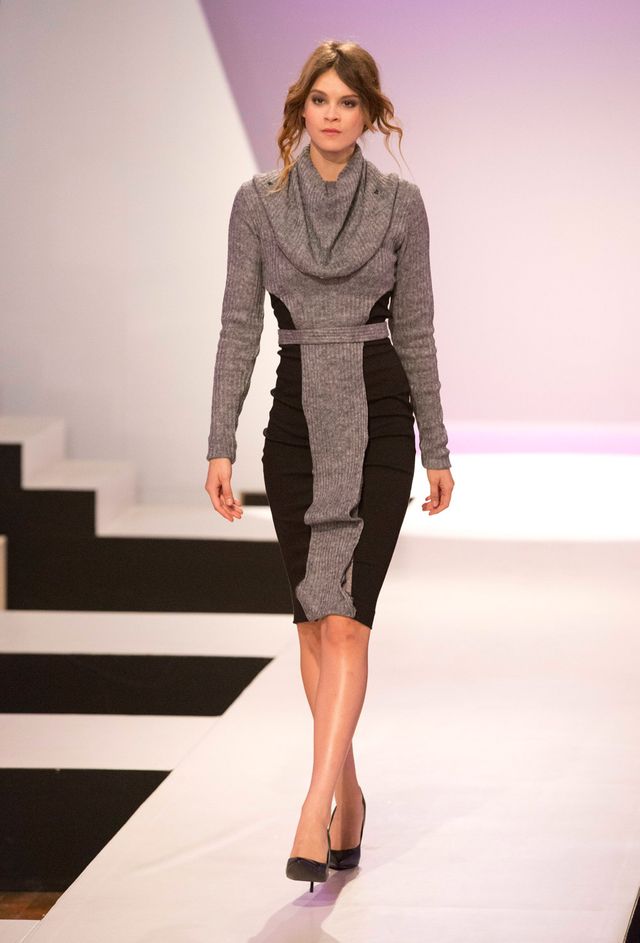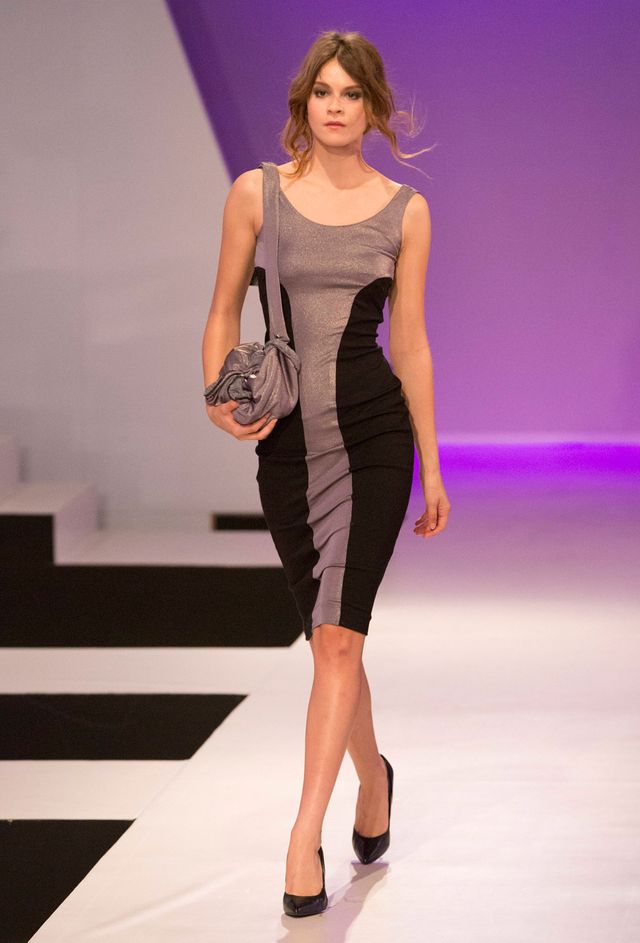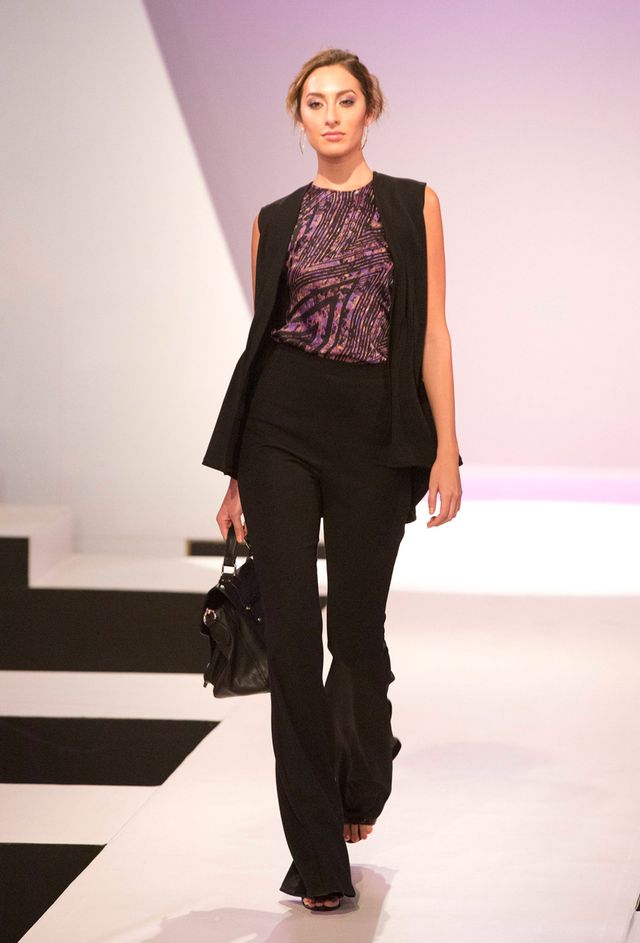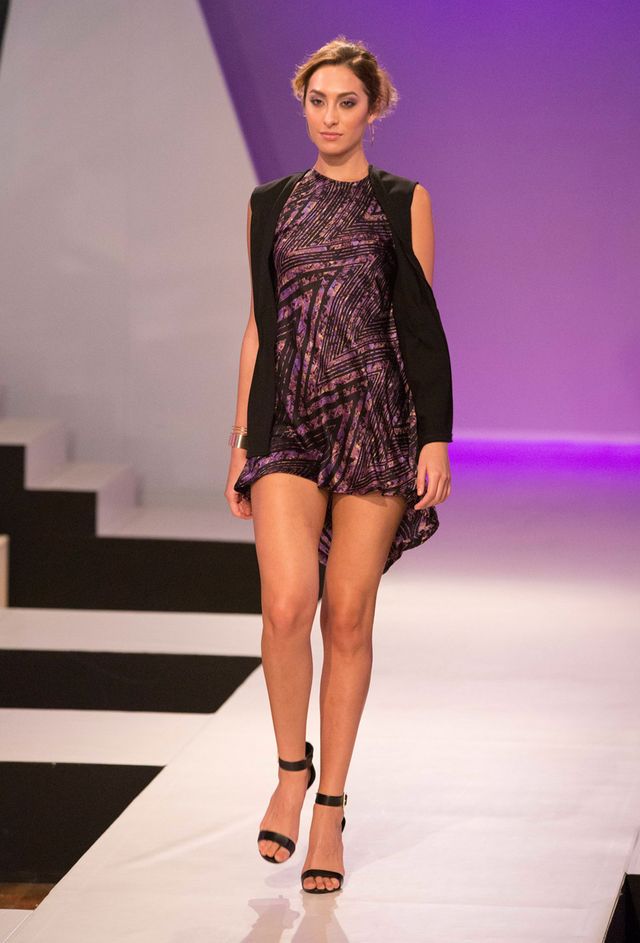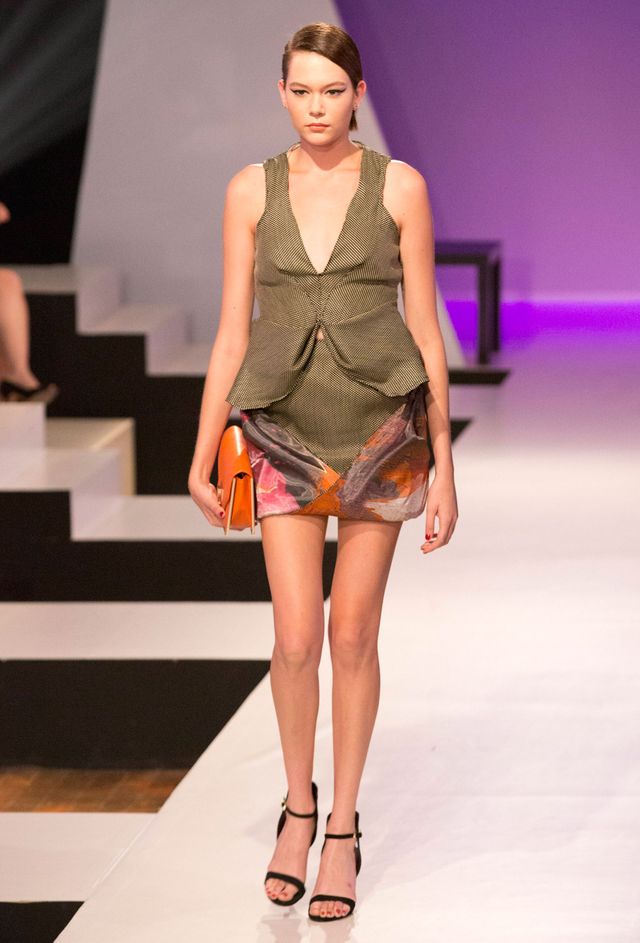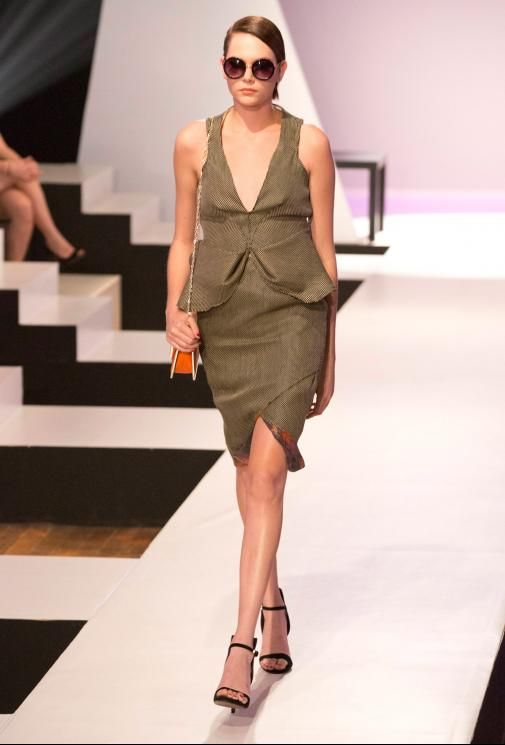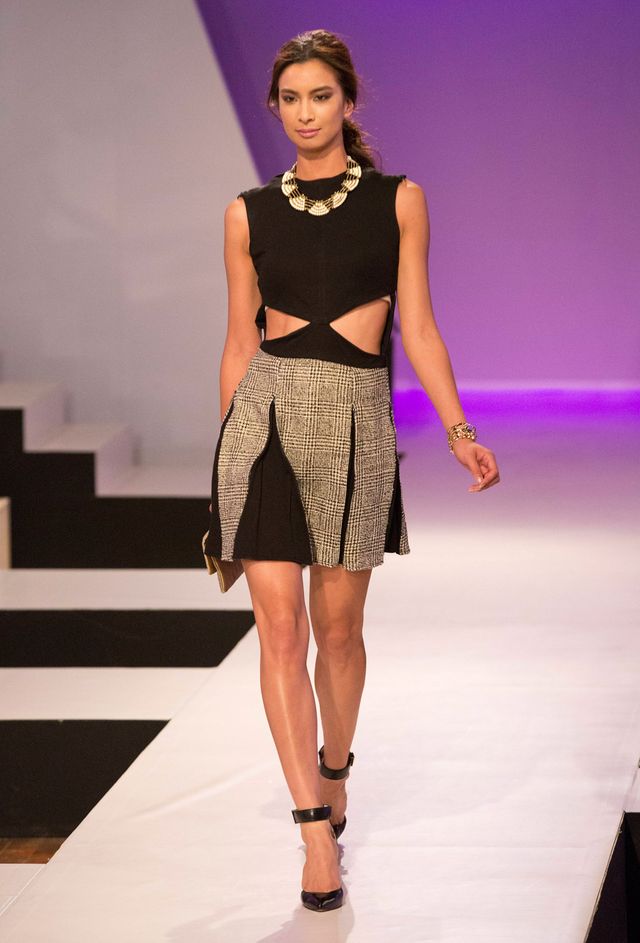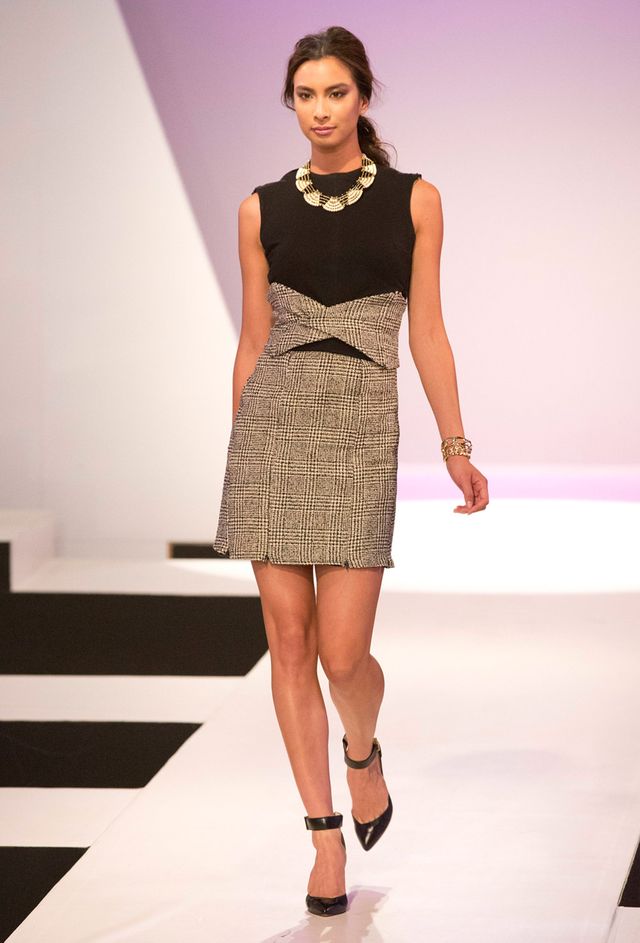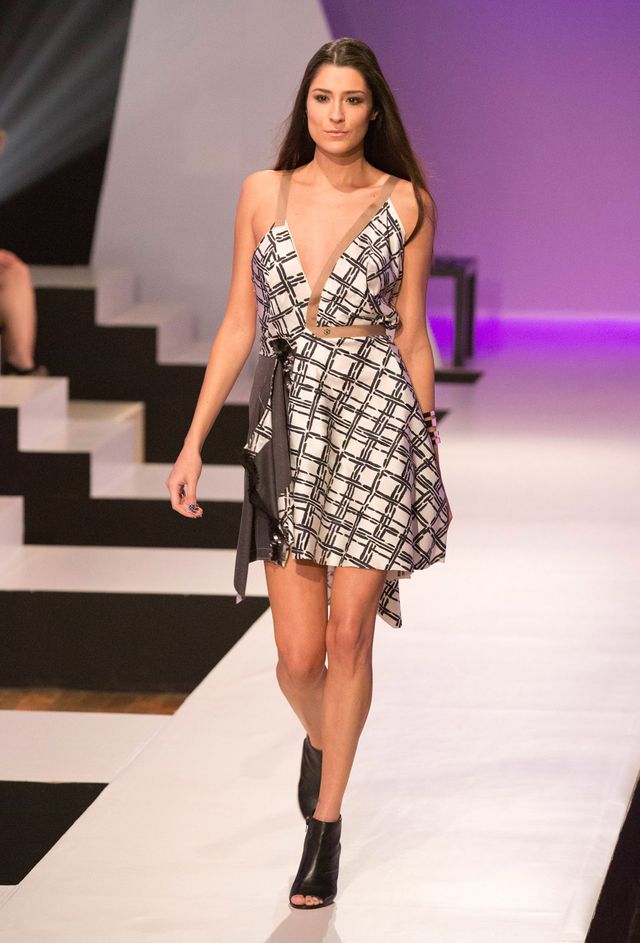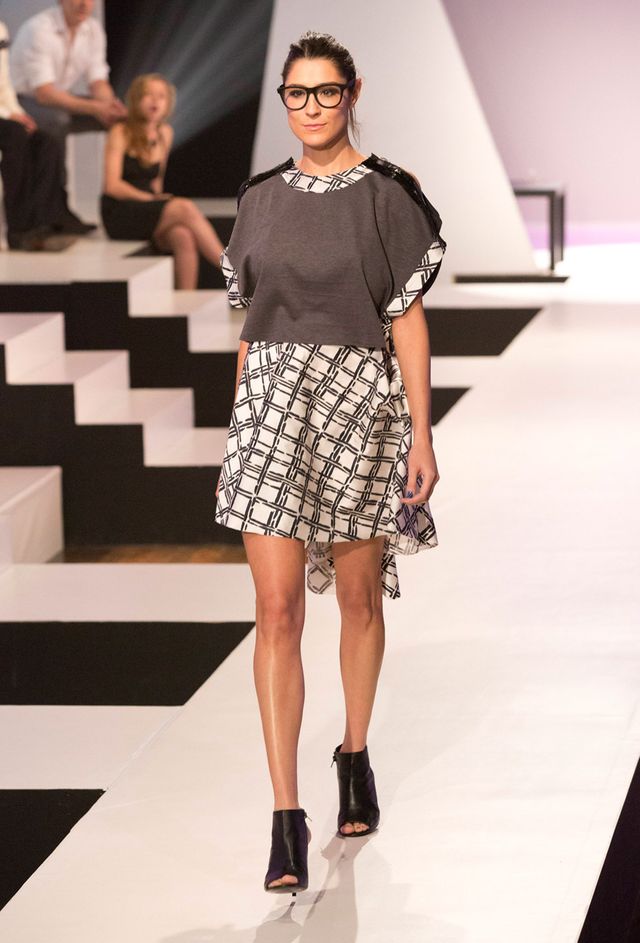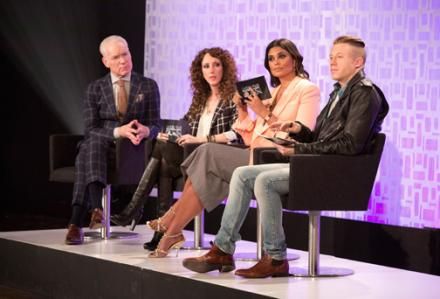 This week's guest judge was "Thrift Shop" singer Macklemore (shown at right).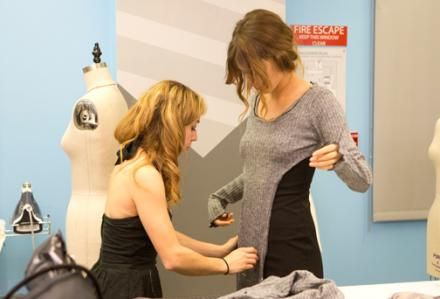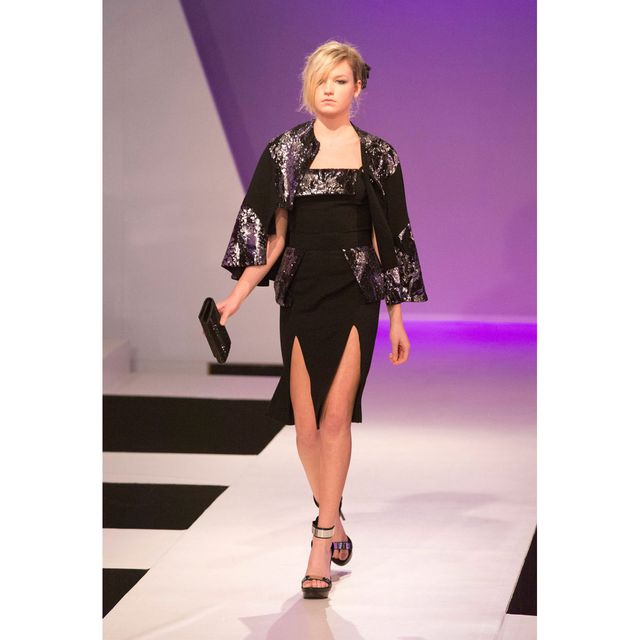 Oscar's winning design featured a sophisticated mix of fabrics and a flawless day-to-night transition.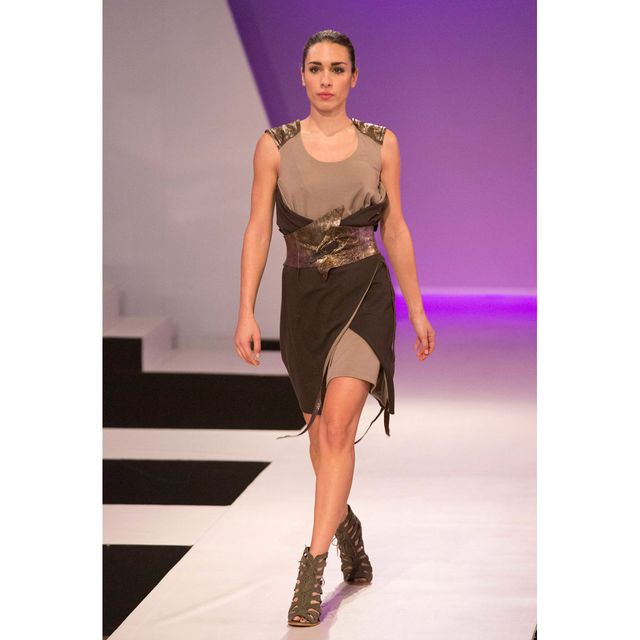 Michelle's dress was criticized as being boring and costumey.