Under the Gunn, Episode 10: "Crossing Teams"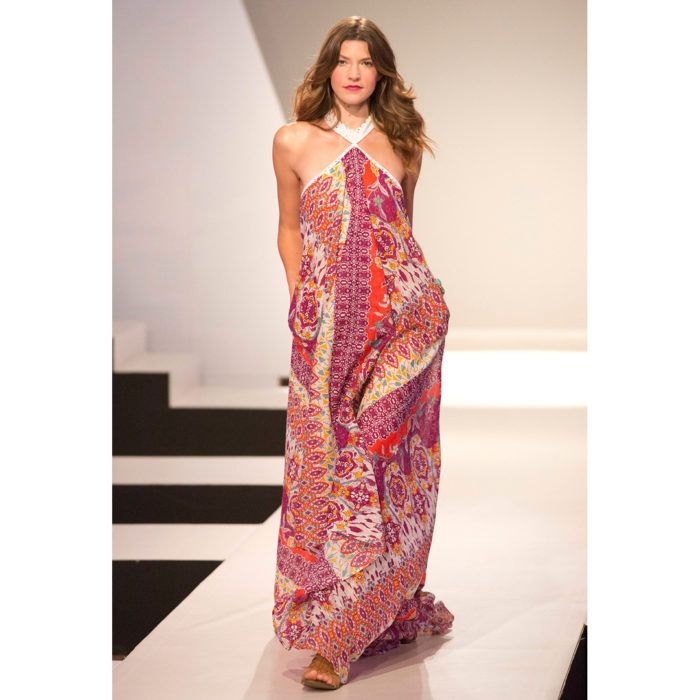 Despite his mentoring progress, Nick ended last week's episode with only one designer left on his team. Meanwhile both Mondo and Anya have two designers remaining.
The designers met at Francesca's where the company's chief merchandising officer, Sei Jin Alt, and Tim Gunn announced the ninth challenge. As the episode title suggests, the designers were split into new teams to create an on-trend spring collection that embraces the youthful, fun, and confident Francesca's customer. Each pair's mini collection had to be comprised of three looks, and the team's winner will have their look recreated and sold in Francesca's stores and online at Francescas.com.
This week's guest judge was Francesca's Sei Jin Alt. Zanna Roberts Rassi also returned as a judge for this episode, after a two week hiatus. Sam and Blake's team created a cohesive collection that was executed incredibly well. The judges especially loved the print they incorporated into all three of their looks. Natalia and Asha, on the other hand, greatly disappointed the judges. The judges thought Natalia's dress was poorly constructed and Asha's dashiki looked like an ugly curtain. Together, their collection had too many ideas and looked "discombobulated." Natalia boldly agreed to take the blame for the collection's faults, and was sent home. As for the winners, Oscar and Shan proved they could work together, despite their discrepancies in style. They made a fun, youthful collection with an adorable jumpsuit and a gorgeous jacket, both of which will be sold at Francesca's. The judges were so impressed that Shan and Oscar each received $5,000.
The top:
Oscar and Shan's collection: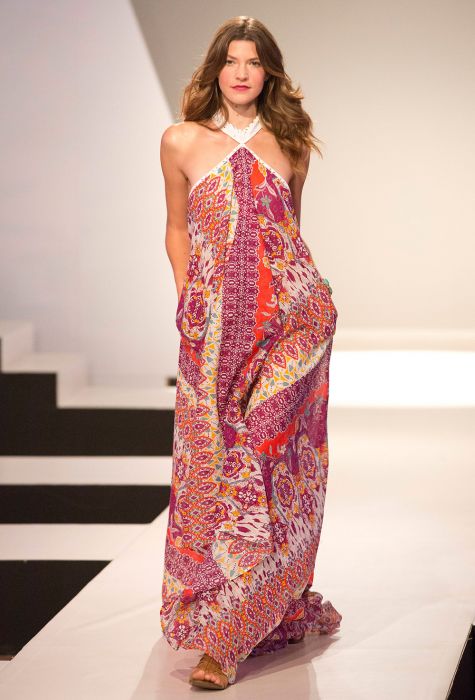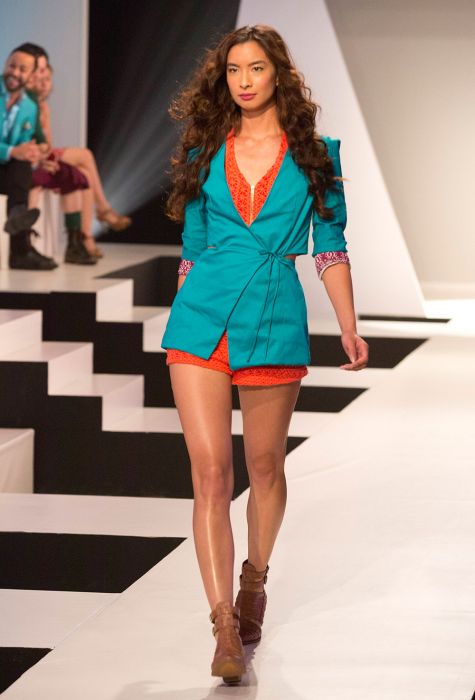 The bottom:
Asha and Natalia's collection: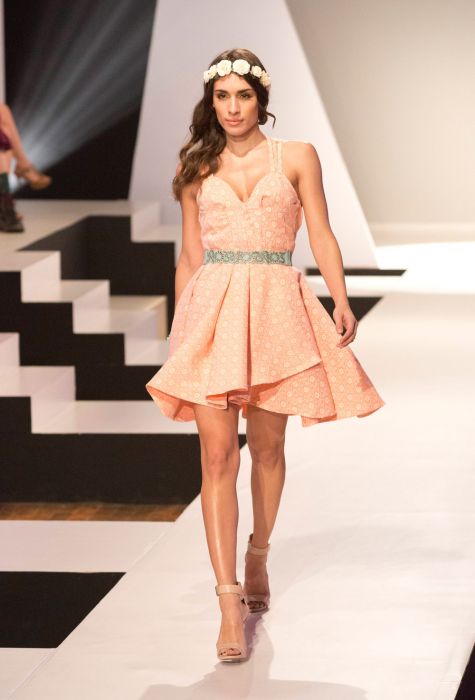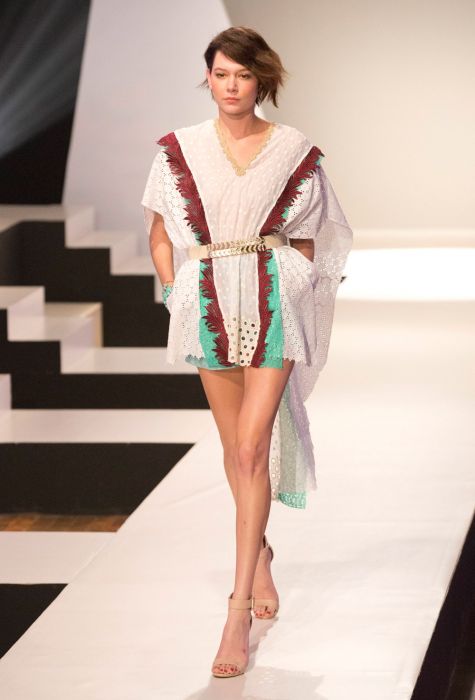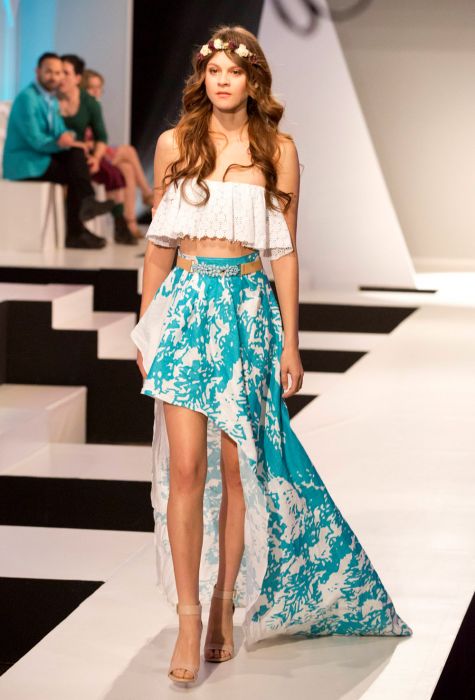 The rest of the looks:
Sam and Blake's collection: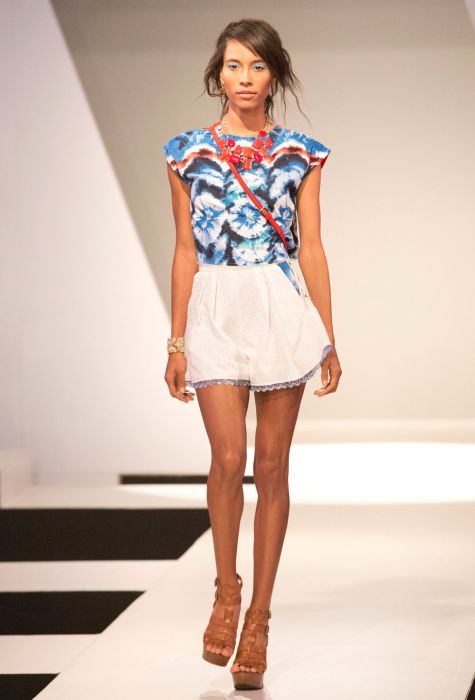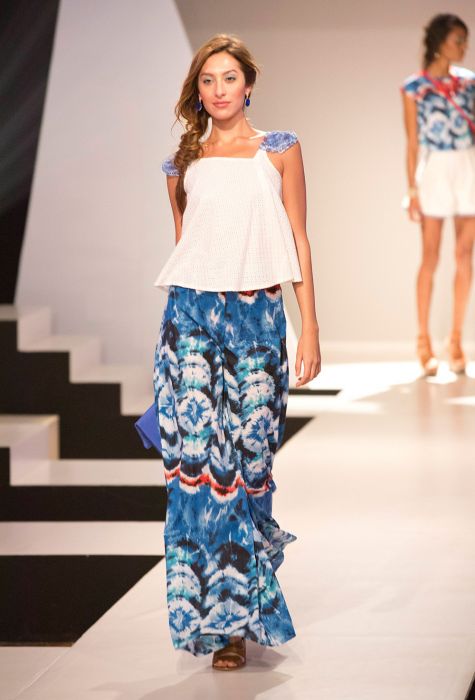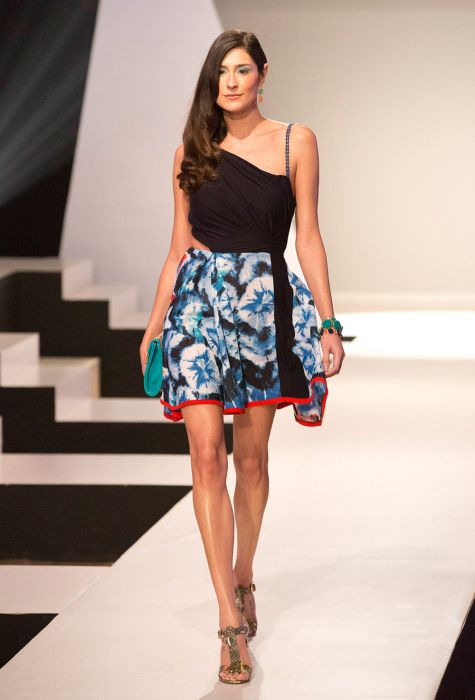 While Natalia was responsible for the poorly constructed dress in her and Asha's collection, she certainly wasn't the only one at fault for the collection's shortcomings. Nevertheless, the fact that Natalia saved Asha from elimination was beyond admirable. I couldn't believe she gave up the chance of a lifetime to help someone who was constantly mean to her.
I must say that even though there are a number of drama-filled moments on this show, there is also a lot of compassionate behavior. In this episode alone, Sam admitted how impressed he was with Natalia's growth in the competition so far, Oscar was willing to sacrifice his $5,000 cash prize for his teammate Shan, and Nick confessed to Natalia that he was her biggest fan and truly believed in her. It was all so beautiful.
How did you feel about last week's episode? Do you think they sent the right person home? What was the most touching moment for you? Please share your thoughts below!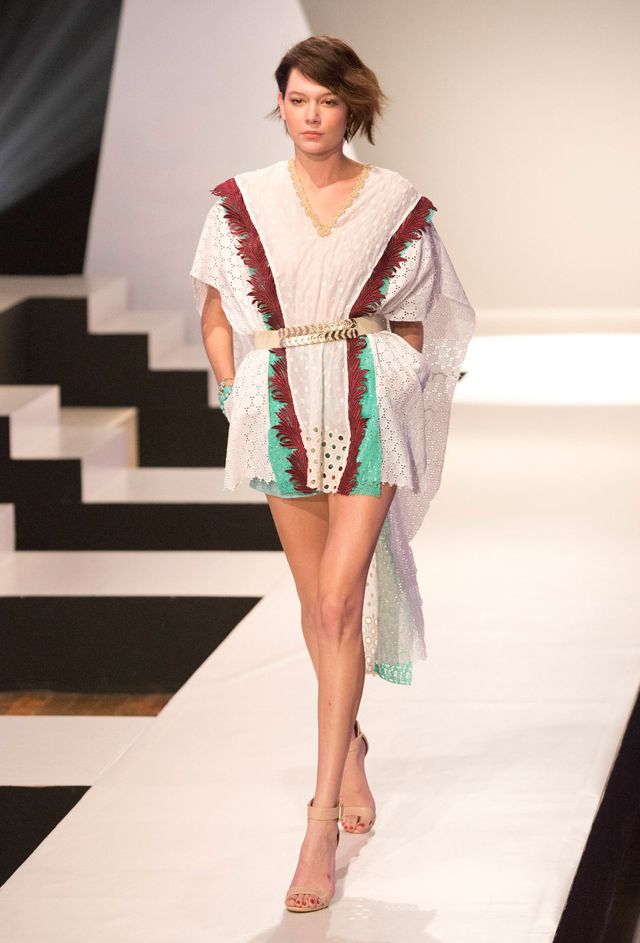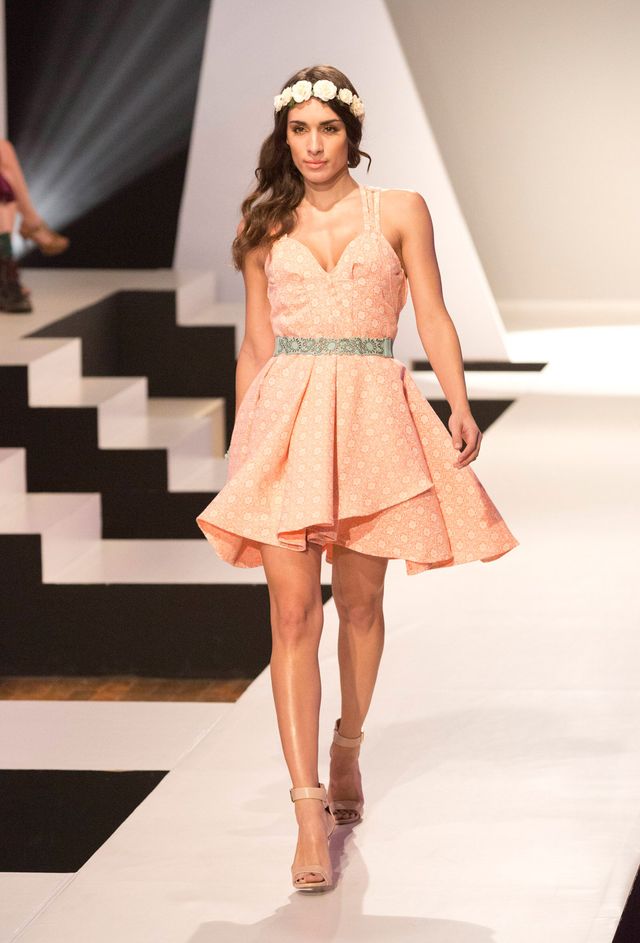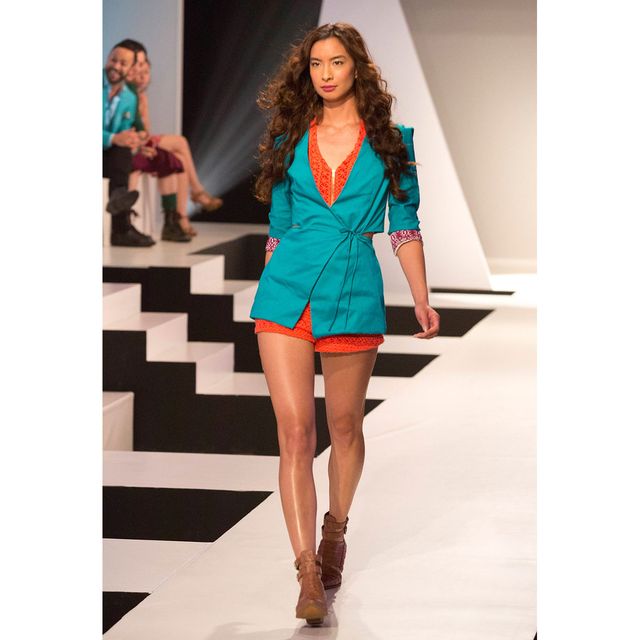 Shan's fashion-forward jacket also earned him a $5,000 prize and the opportunity to have his design reproduced and sold at Francesca's.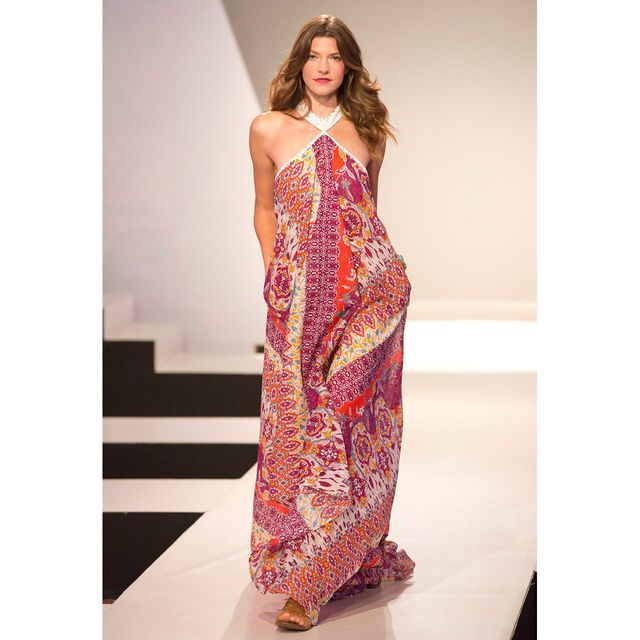 Oscar's winning dress, which will now be sold at Francesca's stores and online at Francescas.com.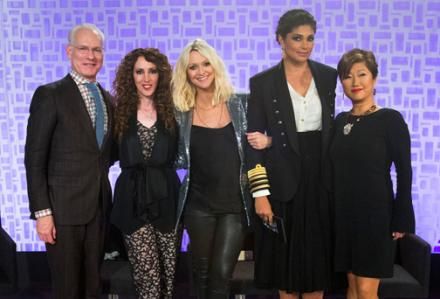 This week's judges (from left): Tim Gunn, Jen Rade, Zanna Roberts Rassi, Rachel Roy, and Sei Jin Alt.