Under the Gunn, Episode 11: "The Benefit of Fashion"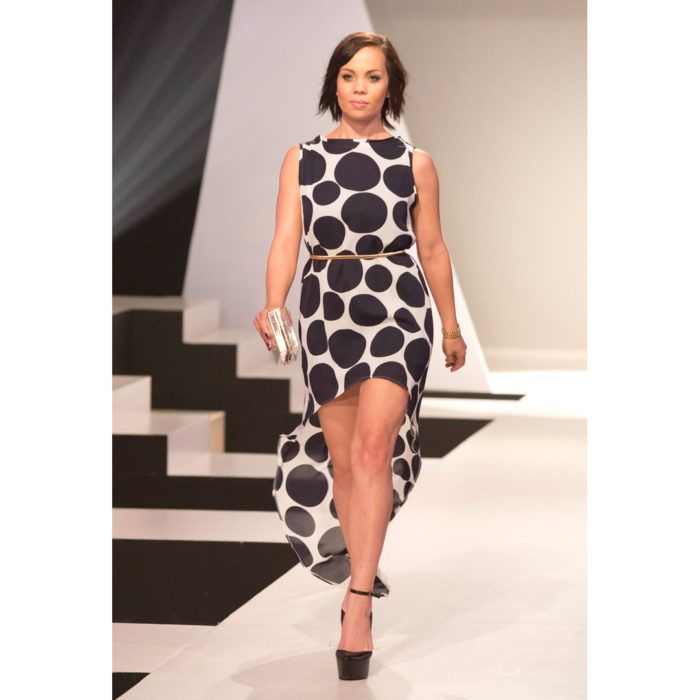 The designers were greeted on the runway by burlesque dancers at the beginning of last week's episode. Truth be told, the designers seemed more terrified than entertained by the performance. Soon thereafter, Annie Ford Danielson, a global beauty authority for Benefit Cosmetics took the stage to explain a bit about her company's history and the fact that their first customer was an exotic dancer. Ever since, Benefit has been using its products to make all women feel beautiful.
In keeping with this theme, the designers were challenged to create looks for real women who have a hard time finding clothes that make them feel attractive. Each designer was paired with a client who experiences a different fit issue–from having a boyish figure to being too petite to find professional-looking clothing. Shan, however, ran into an unexpected setback when his client experienced an allergic reaction to his crop top and was forced to create an entirely new outfit about an hour before the runway show.
The guest judge was Annie Ford Danielson. For the most part, the designers played it safe on the runway, and the judges had criticism for everyone. While Asha's client loved her outfit, there were definitely some construction problems the judges were concerned about. Oscar's design was sleek, sophisticated, and well-constructed, yet the judges thought the design was too safe and it aged his customer. The lowest scores this week went to Sam and Blake. Sam's outfit was too ordinary, whereas the print Blake chose for his dress was poorly placed and unflattering on his client. Blake was finally asked to leave the competition. Shan, on the other hand, won both the challenge and the Benefit Cosmetics $1,000 reward for achieving the ultimate quick-fix.
The top:
Shan's client, Brittany, wanted a date night look: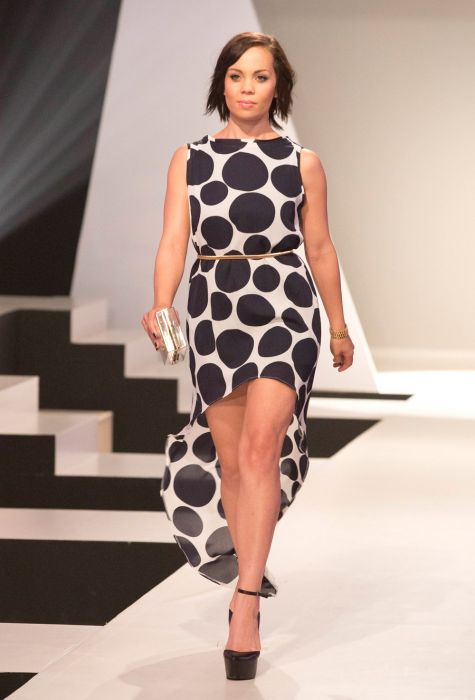 Oscar's client, Dani, wanted a sophisticated gown: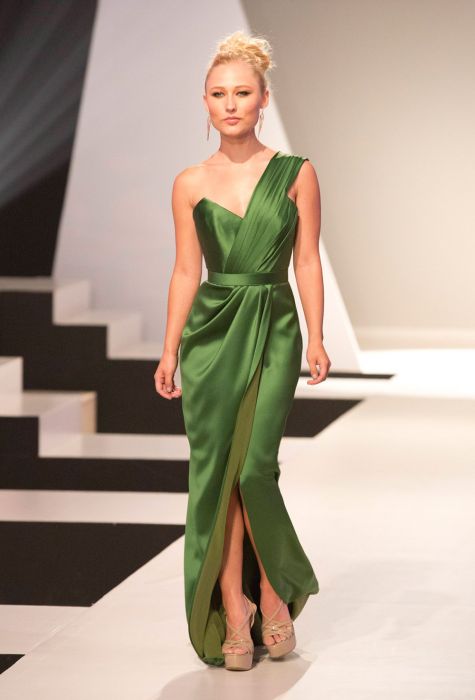 Asha's client, Erin, wanted a sexy party dress: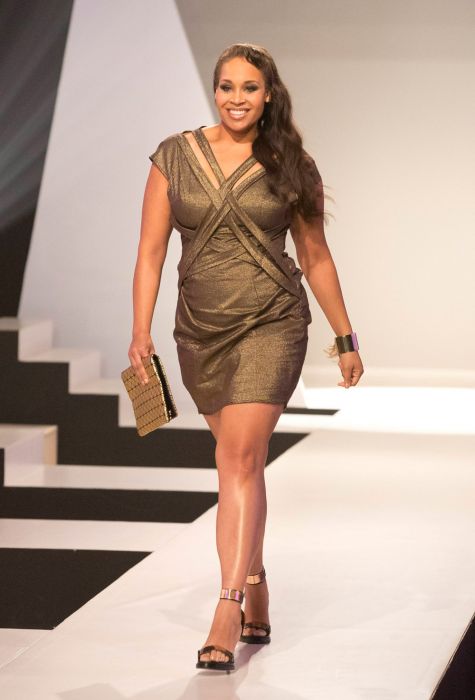 The bottom:
Blake's client, Ruzena, wanted a feminine look: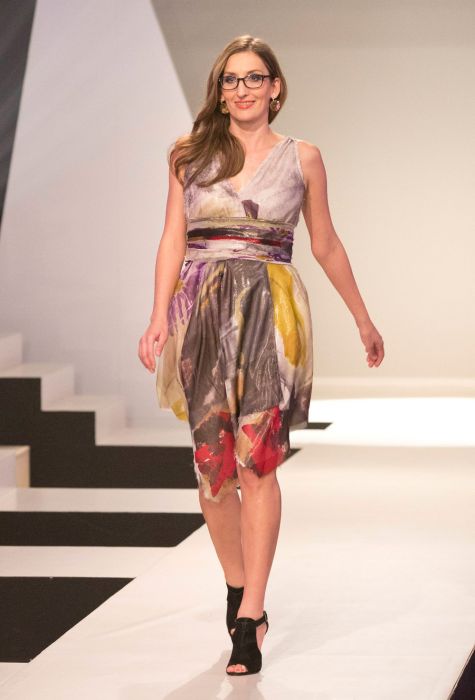 Sam's client, Norah, wanted a body conscious dress:
I was very surprised by the results of this episode. To begin, I thought the judges were way too hard on Oscar. He seemed to have made exactly what his client asked for, and it looked absolutely flawless on her. On the other hand, I was stunned that Shan won. Considering the judges were unhappy with Sam and Oscar's looks because they've been done before, what was it about Shan's outfit that made it so original? Besides the asymmetrical hemline, I thought his design was pretty basic, and the construction seemed less than challenging. I just don't understand what the judges are looking for. I will agree that they made the right decision by eliminating Blake though.
Did you have a least favorite design from last week's episode? What did you think of the judges' critiques? Please share your thoughts below!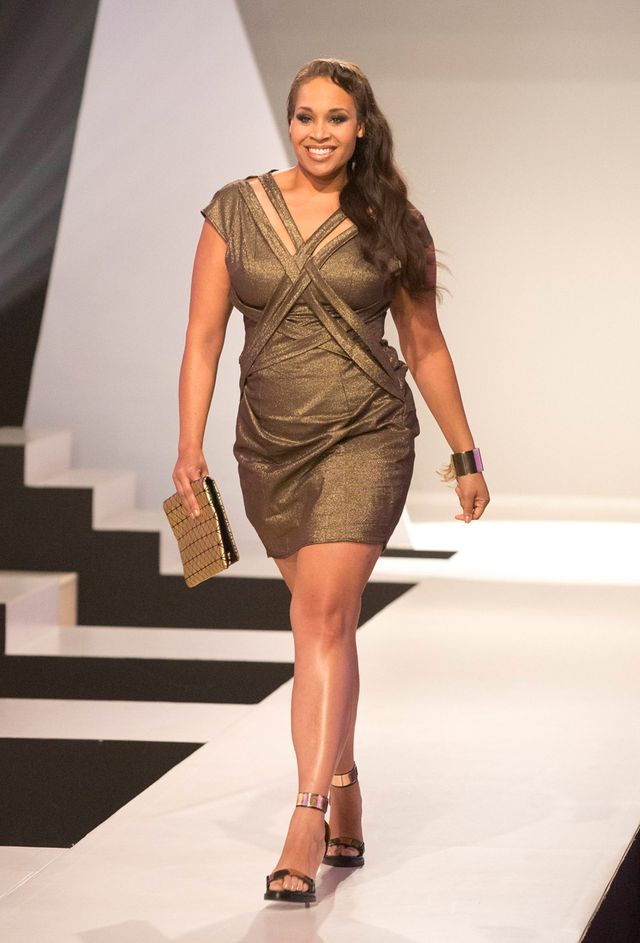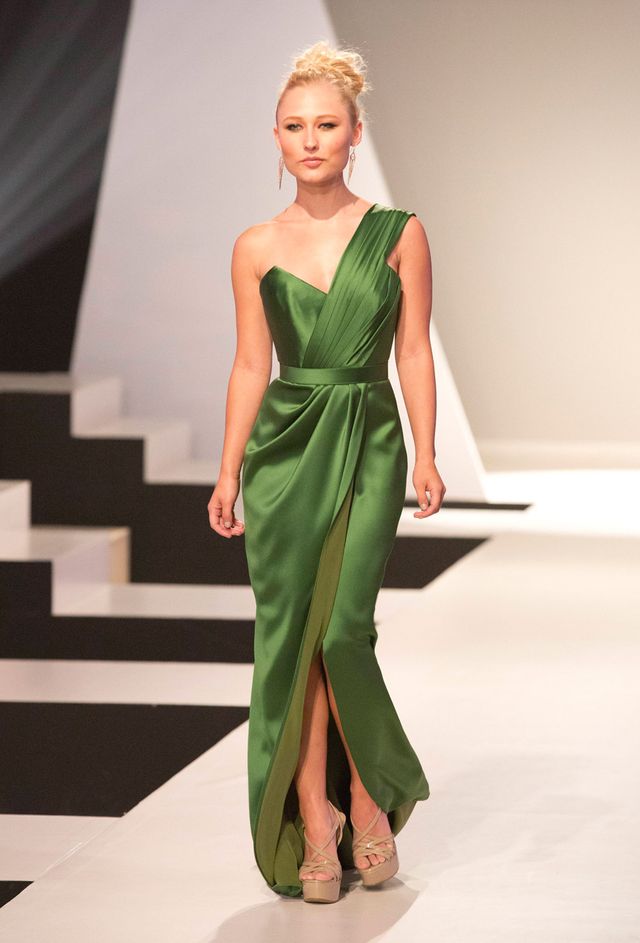 Both the print and silhouette Blake chose for this dress wasn't particularly flattering on his client.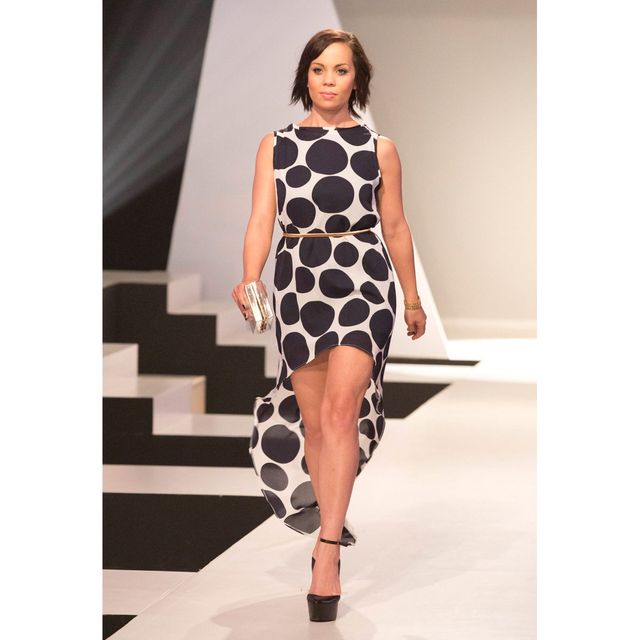 The judges thought Shan's dress had a certain wow-factor and couldn't believe he made it in such a short amount of time.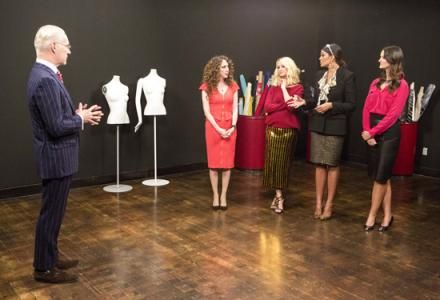 Annie Ford Danielson (right), a global beauty authority for Benefit Cosmetics, joined last week's episode as a guest judge.