Chat with Couture Expert Susan Khalje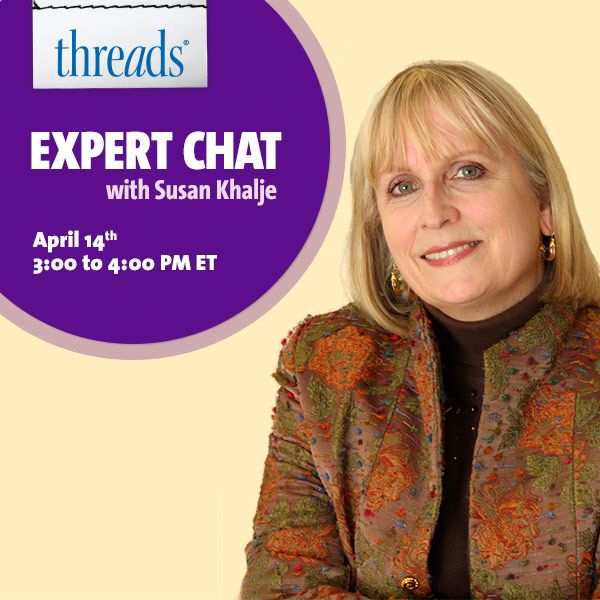 We're happy to announce that Threads contributing editor and couture expert Susan Khalje has been added to our roster of experts in our Expert Chat series. Be sure to stop by Threads' Facebook page between 3 p.m. and 4 p.m. on April 14, 2014 for a chance to participate in a live Q&A session with Susan. During the one-hour chat, you may ask any general or couture sewing questions.
WHEN: 3 p.m. to 4 p.m. ET on April 14, 2014
WHERE: Threads' Facebook page.
CHAT GUIDELINES:
You must have a Facebook account to participate.
Visit Threads on Facebook during the indicated time and look for the official chat post, which will be pinned to the top.
Leave your questions in the Comments section of the chat post, and Susan will reply directly to you.
Please refresh your web browser often to see new questions and replies.
Due to time constraints, we ask that you keep your questions brief.
LIKE our Facebook® page or subscribe to Threads weekly newsletters and never miss an expert chat.
Are you planning to participate in this upcoming Expert Chat? What topics or techniques do you hope are discussed?