Notions: Eco-Friendly Tools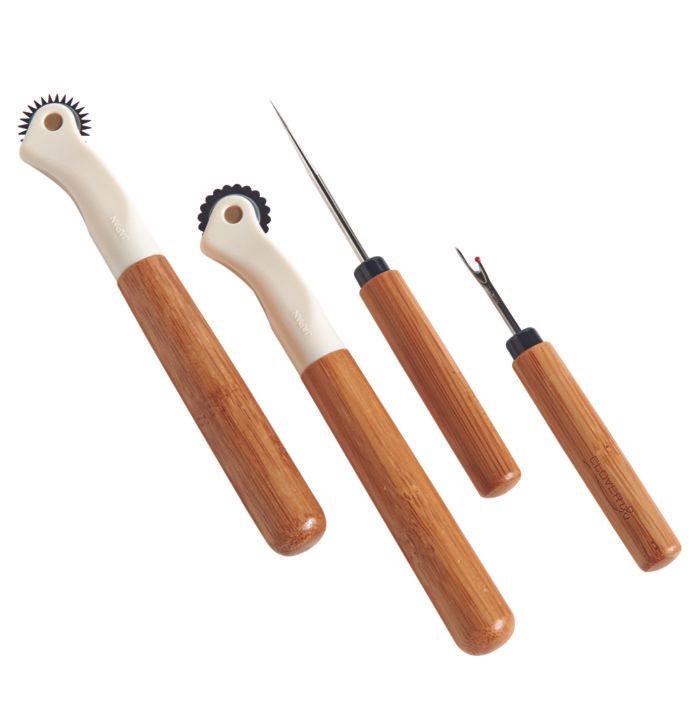 This post was originally featured in the Notions department of Threads #173 (June/July 2014).
Update your sewing supplies in an eco-friendly manner with Clover's line of bamboo handle sewing tools. These natural, durable, and versatile notions include a seam ripper, serrated and blunt tracing wheels, and straight and tapered (not shown) tailor's awls. The assortment takes advantage of the fast-growing, sustainable bamboo plant.
These tools are available from Clover-USA.com at prices from $7.50 to $11.00.