Under the Gunn, Episode 13: "Finale"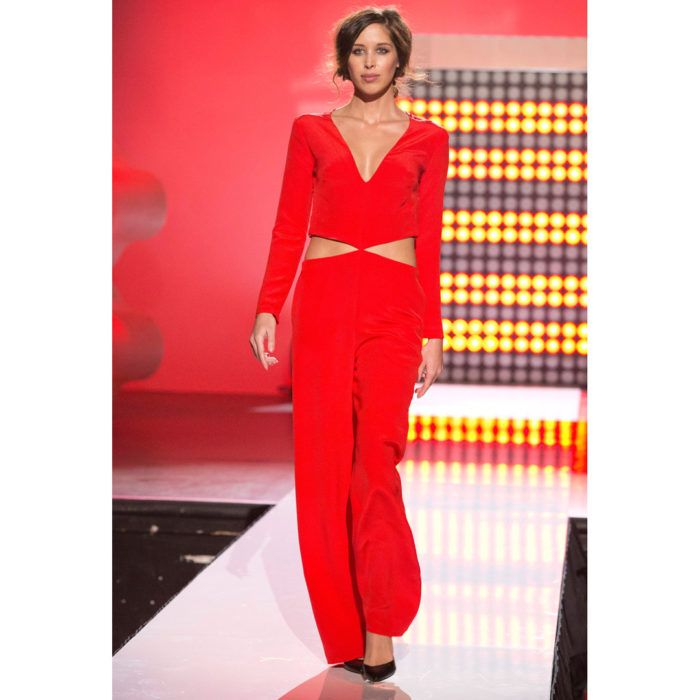 At the beginning of this episode, all three mentors and only four designers remained. Mondo had two designers left, Asha (who had previously won just one challenge) and Sam (who had won two). Nick's remaining designer was Oscar (who had won three challenges) while Anya's remaining designer was Shan (who also had three wins under his belt.)
For the final competition, the designers were given three days and $2,500 to create a five-look collection that showcased his/her point of view as a designer. They had one hour to shop at Mood and were each paired with a previously eliminated designer to help create their looks. The groupings were as follows: Asha and Michelle, Sam and Blake, Oscar and Natalia, and Shan and Stephanie.
The final runway show took place at the Los Angeles Theater with Project Runway host, Heidi Klum, and actor Neil Patrick Harris as guest judges. There was surprisingly limited drama in this episode. In fact, all of the designers were extremely proud of their collections and felt like winners, despite the outcome. According to the judges, Sam's collection was cohesive, functional, and wearable. Shan's clothes were marketable and sexy, but his fabrics didn't necessarily harmonize well together. As for Asha, the judges recognized how much she's grown throughout the season. And although her collection was creative and original, it was just too busy. Finally, Oscar sent a collection of beautiful, expensive-looking garments down the runway that really captivated the judges. In the end, Oscar was the declared winner.
On to the designs…
Oscar's winning collection reflected his passion for dressing powerful women: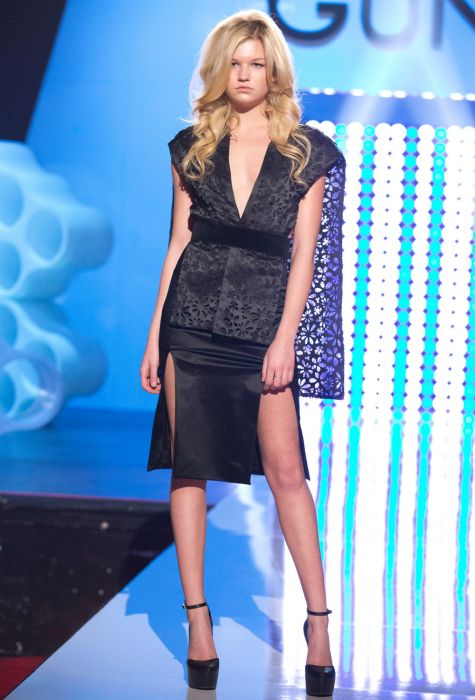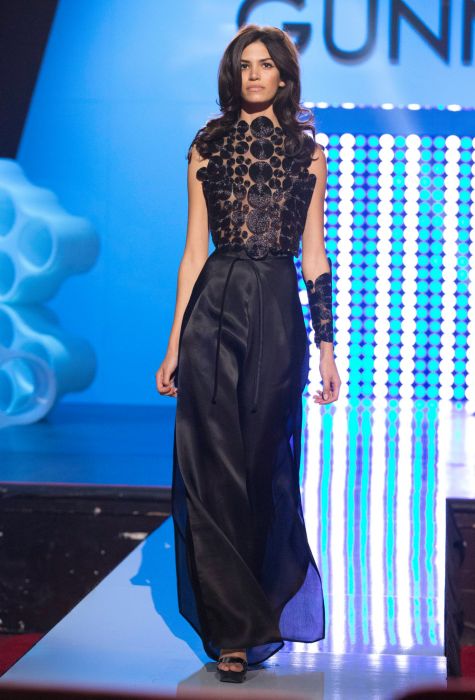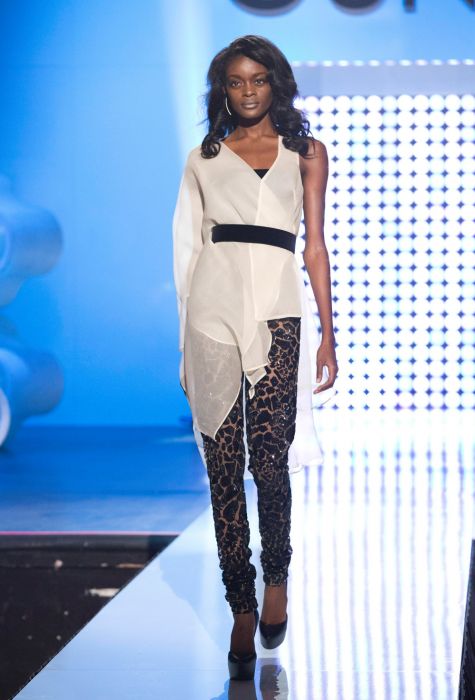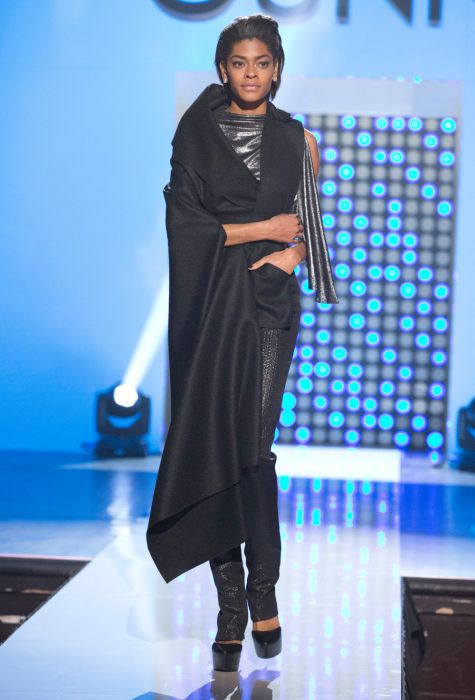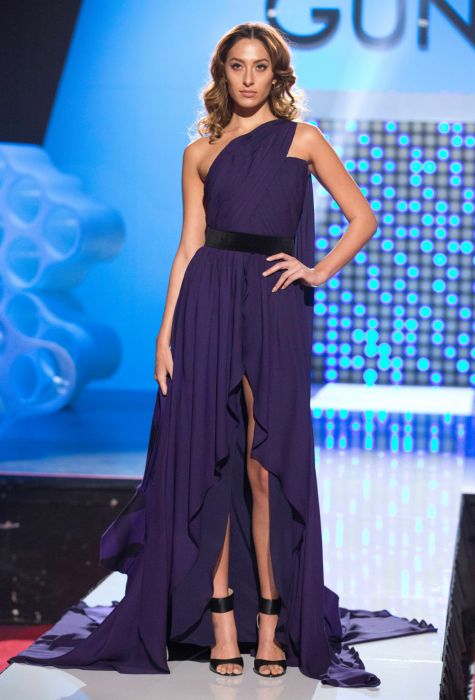 Sam's collection represented his development throughout the competition, and suggested how important it is to realize how beautiful we all are on the inside: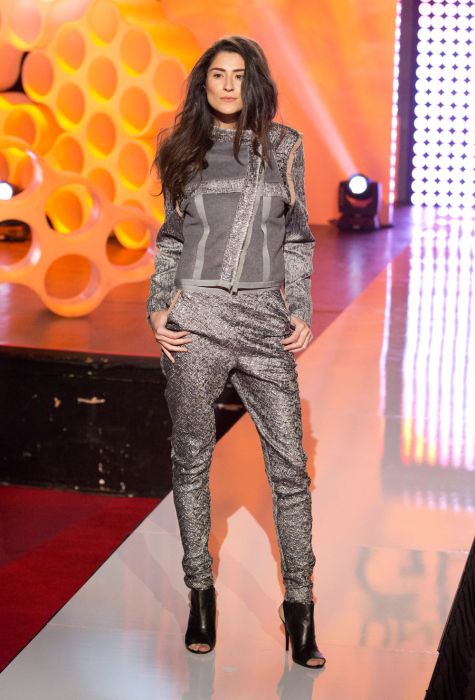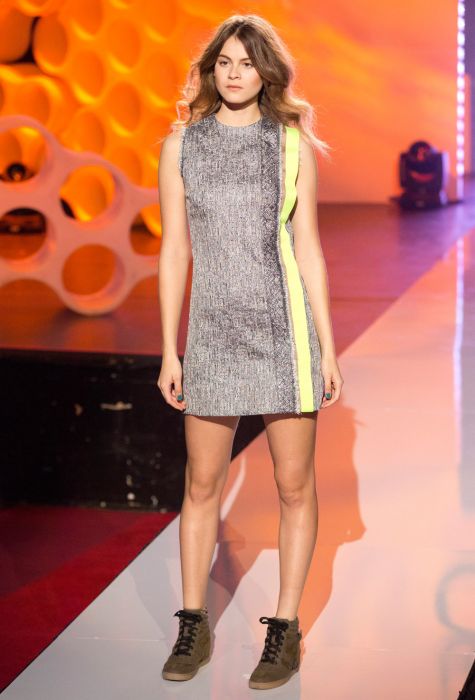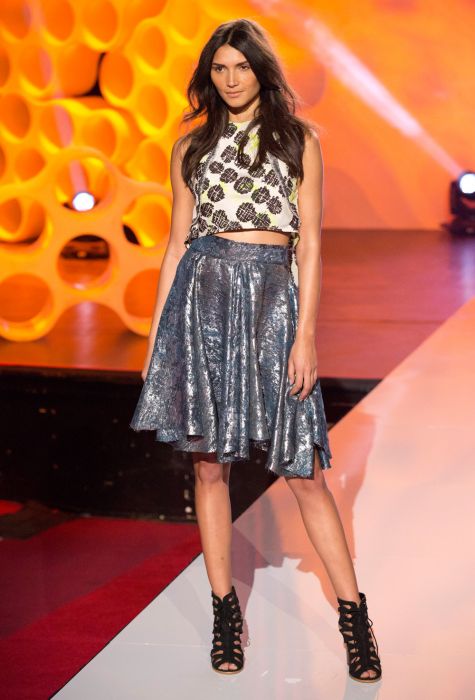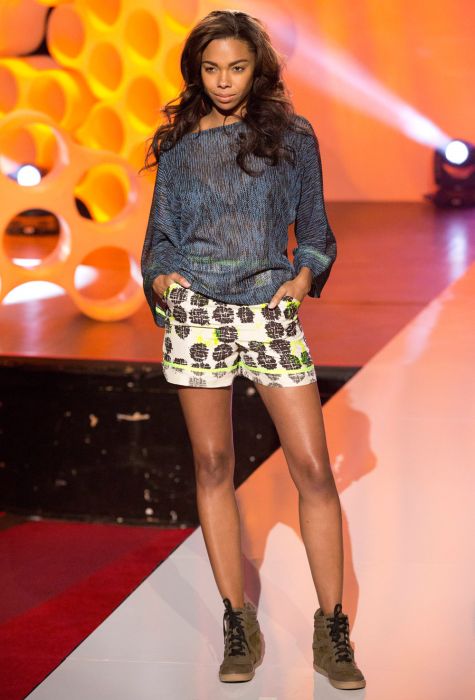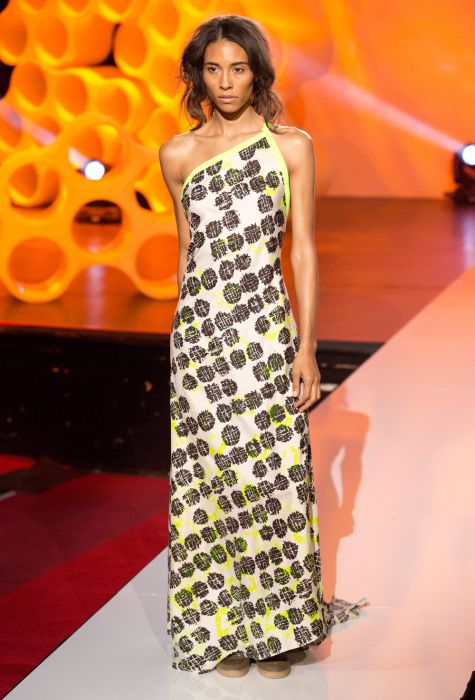 Shan's collection played up the dichotomy between hard and soft fabrics: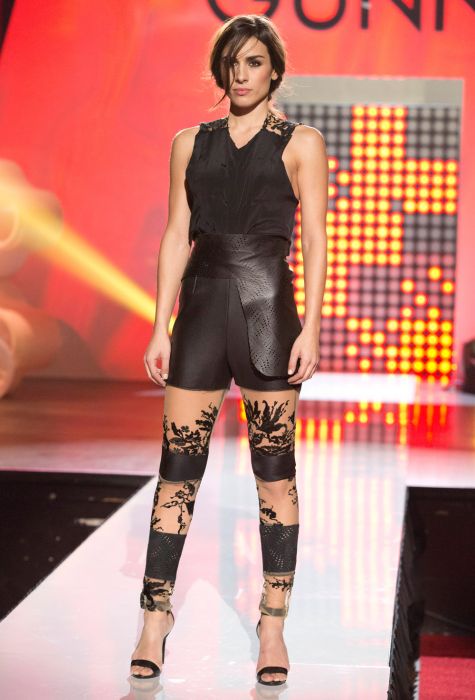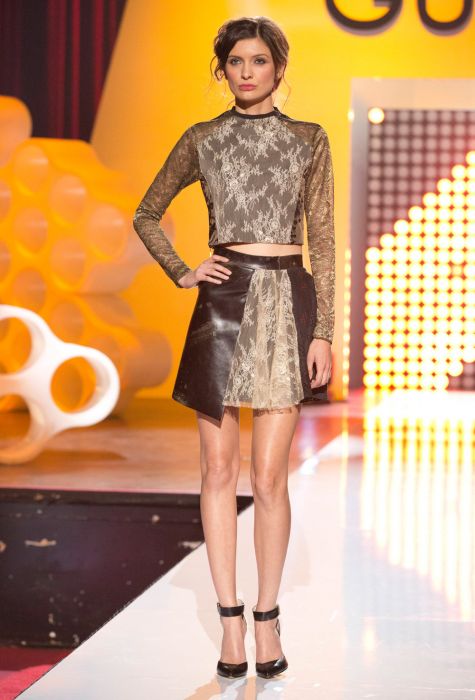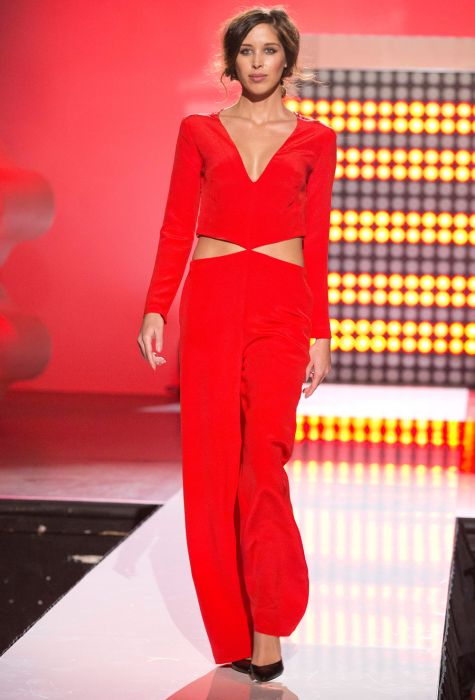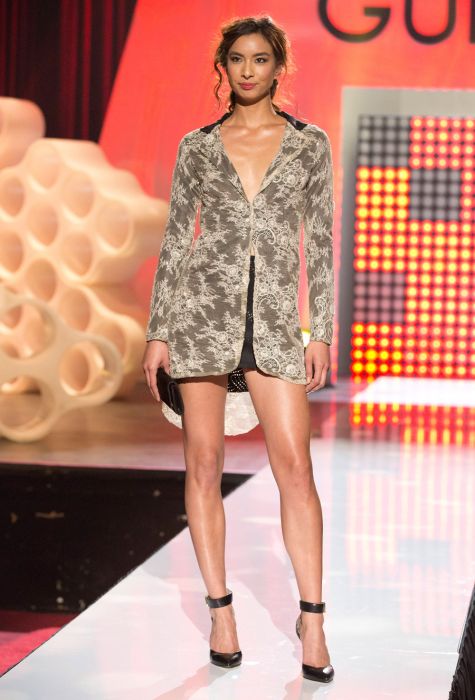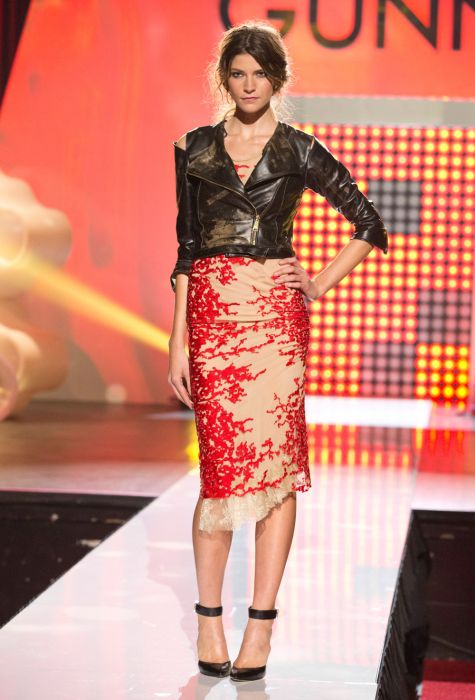 Asha's collection was inspired by Queen Nefertiti, as if she had been reincarnated and lived in Harlem: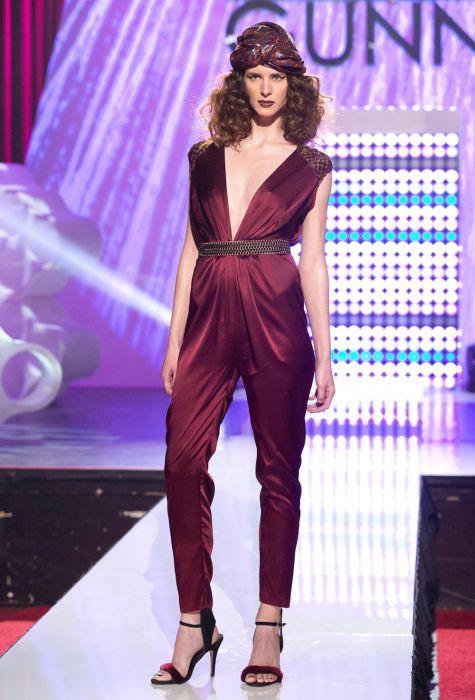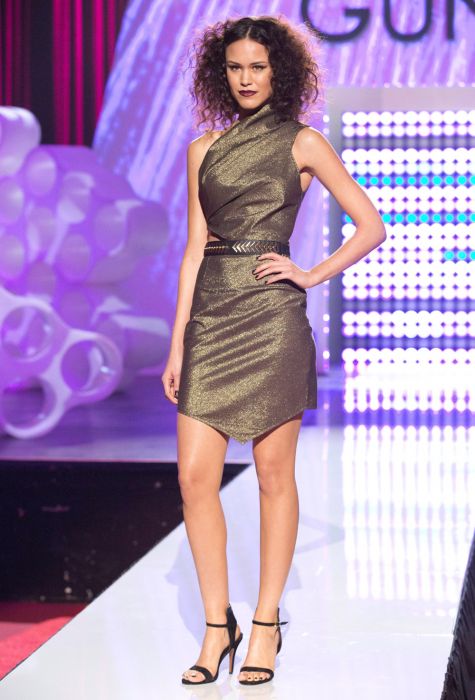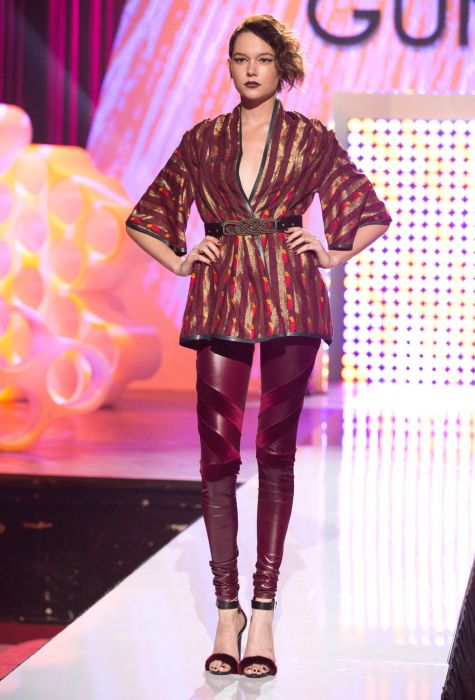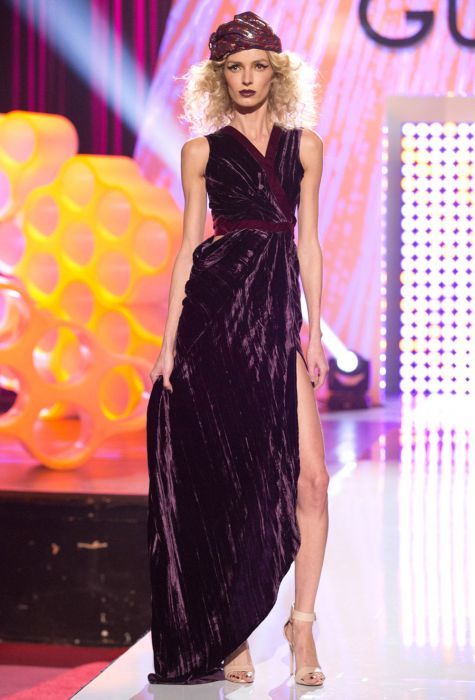 Truth be told, I was rooting for Oscar toward the end of the season, and am very happy with the show's outcome. Nevertheless, I was surprised how similar some of Oscar's looks were to his previous challenge garments and thought the judges would've criticized him more for this. On the other hand, I didn't think Shan's designs were as over-the-top as the judges made them out to be. Did you have a favorite collection?
In terms of the winning mentor, I find it pretty ironic that Nick appeared to be the least desirable candidate in the first episode, struggled the most when it came to giving his designers space to make their own creations, and was the only mentor that hadn't won a season of Project Runway. What an unexpected turn of events!
What did you think of the finale? Would you want to see another season of Under the Gunn? Please share your thoughts below!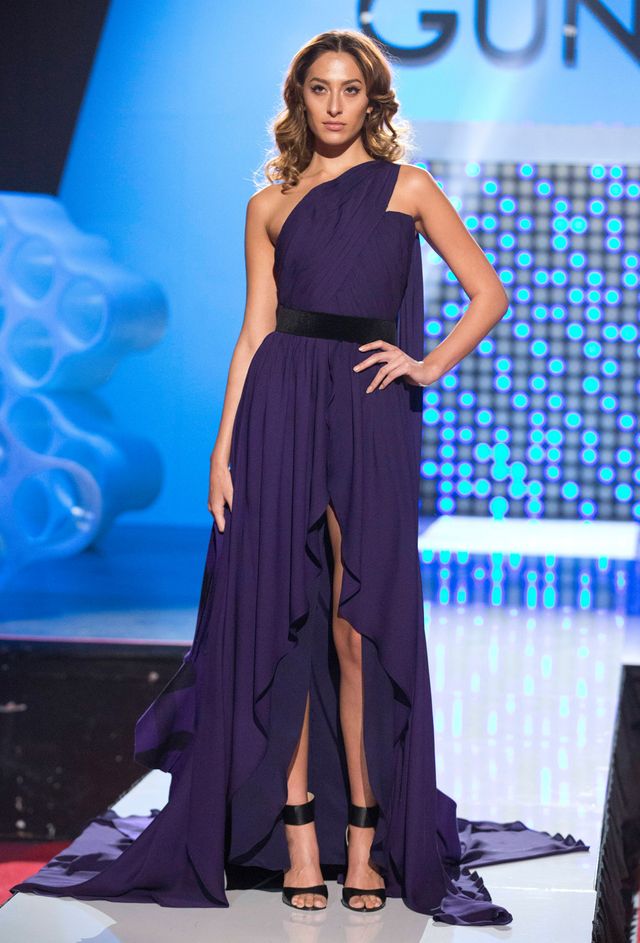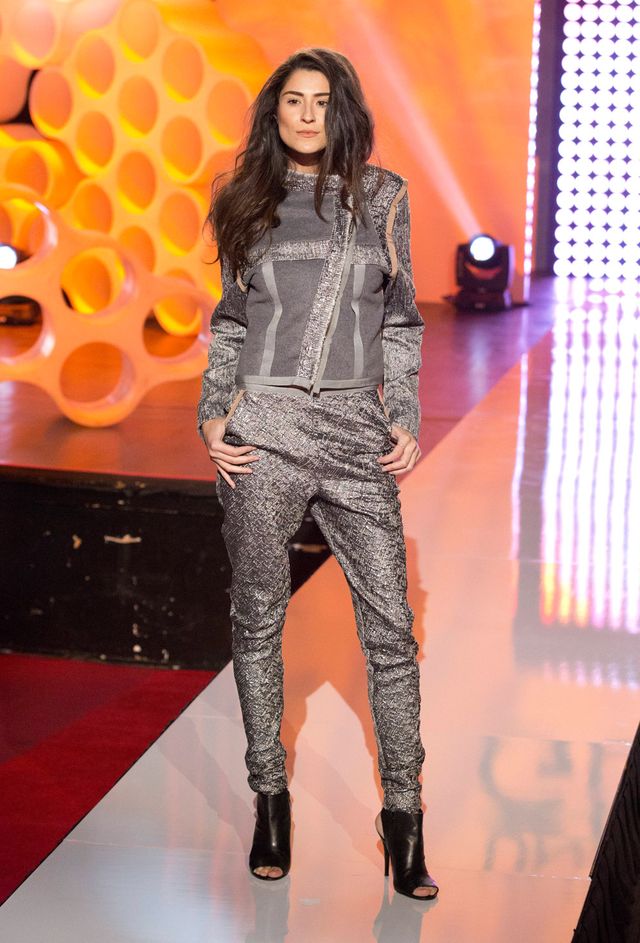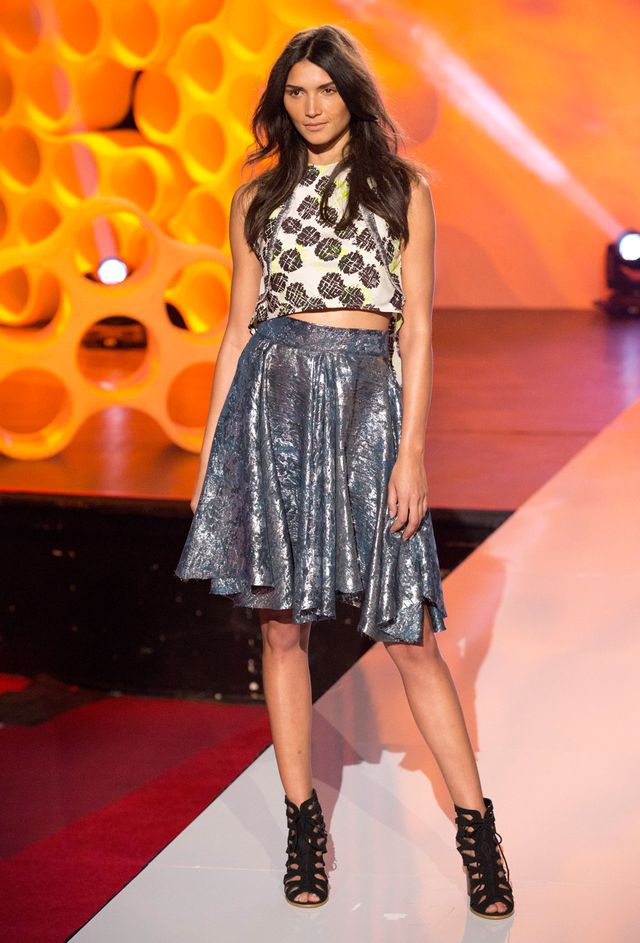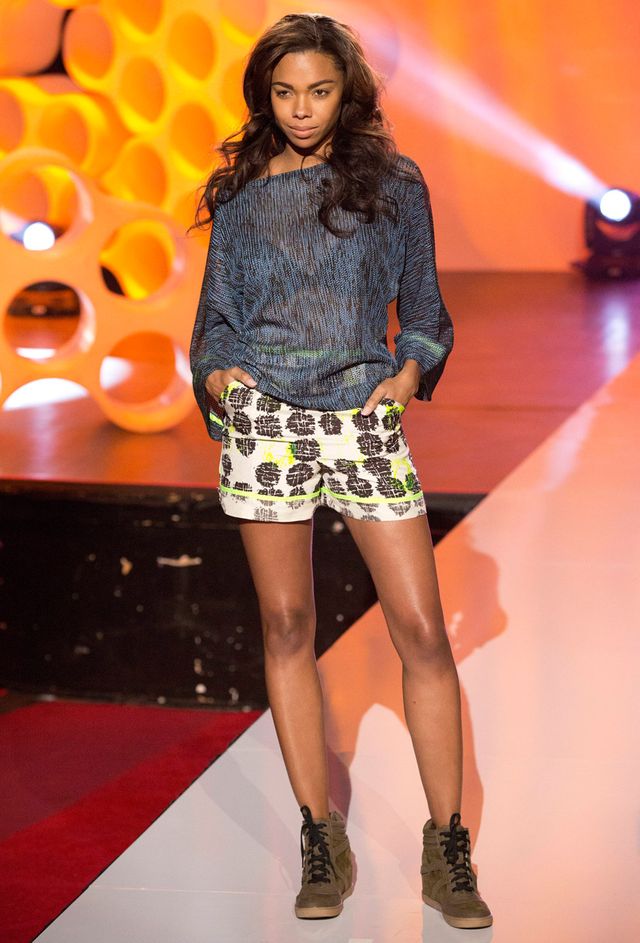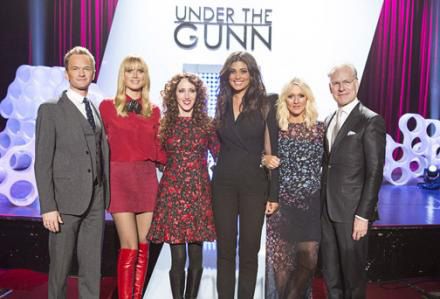 The season finale judges (from left): Neil Patrick Harris, Heidi Klum, Jen Rade, Rachel Roy, Zanna Roberts Rassi, and Tim Gunn.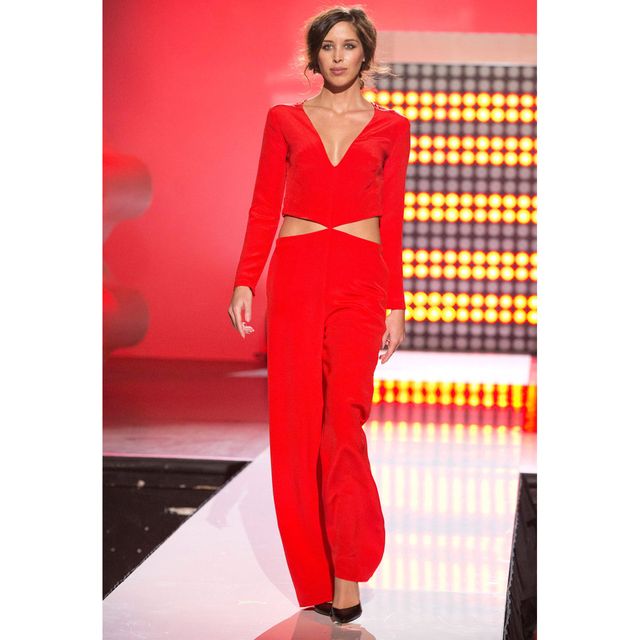 Shan managed to incorporate pops of color into his black and white collection. Unfortunately, the judges thought his designs needed some editing.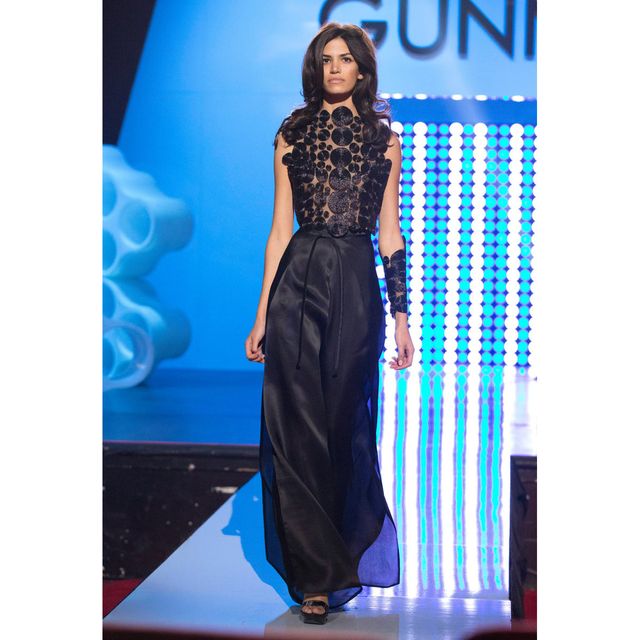 Oscar finally proved that he can design for a young, elegant, and trendy woman with his winning collection.