Apply Elastics to Your Garments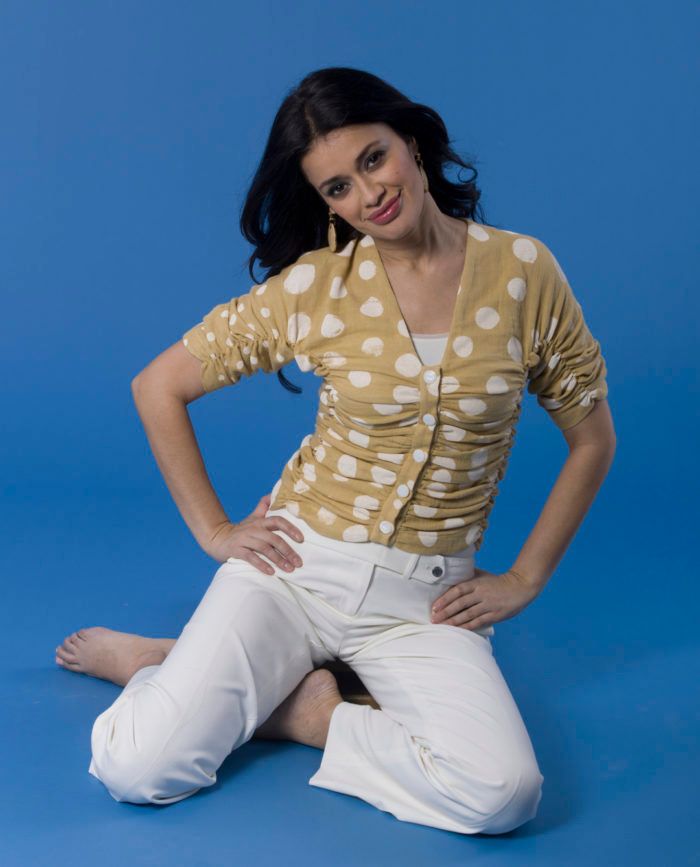 In Threads #173 (June/July 2014), contributing editor Mary Ray gives an overview of more than 15 types of elastics and their uses. Here are two methods for applying fold-over and clear elastics to your garments in a few simple steps.
Bind an edge with fold-over elastic

There are two types of fold-over elastic. The narrower type is great for binding edges of lingerie (shown in brown) while the wider, novelty version (shown in green) is recommended for sportswear and children's garments.
Fold-over elastic is unique in that it has a groove that runs lengthwise down the center, which marks the foldline. When the elastic is folded along this line, one half is usually slightly wider than the other to ensure that the underside will be caught in the stitching.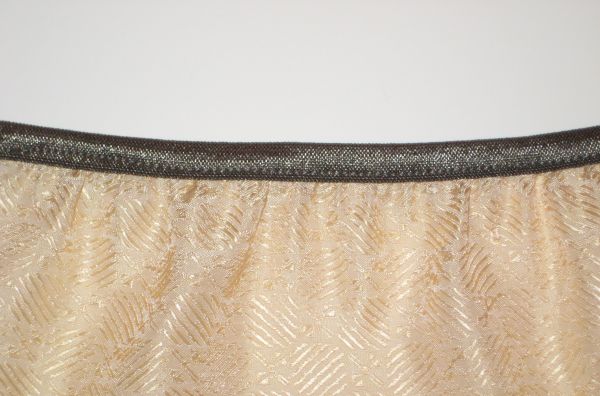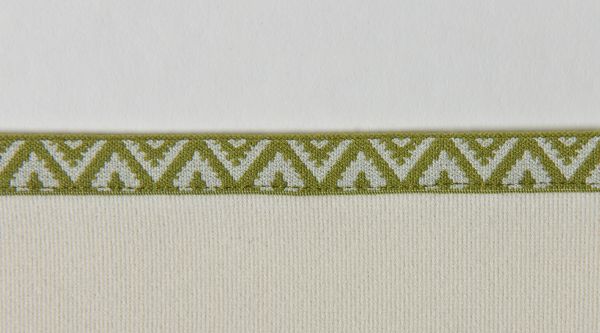 1. To bind the edge, align the elastic's foldline with the garment's edge. Make sure the elastic's wrong side is touching the garment. Fold the elastic along the foldline, and pin it in place.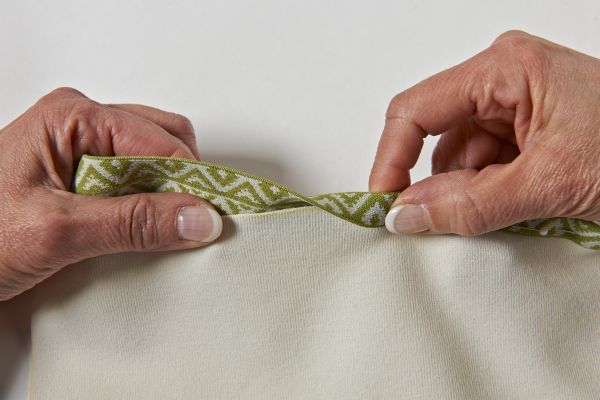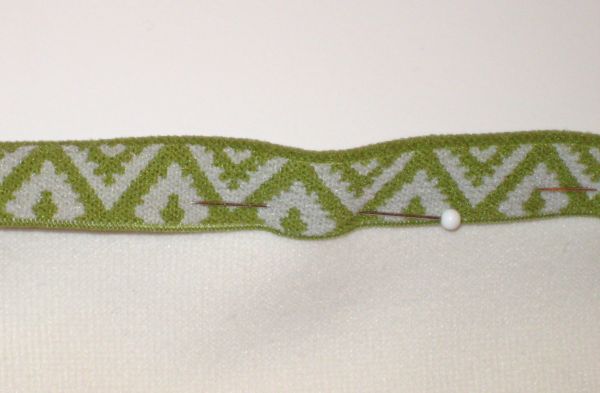 2. Edgestitch along the elastic's lower edge, catching the elastic and fabric layers in between. You can slightly stretch the elastic while sewing.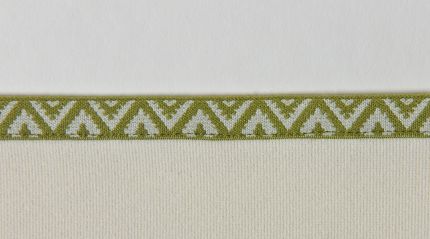 3. To finish, fold under the end or, if possible, bind the edges before sewing the final seam so the elastic can extend into the seam allowance.
Use clear elastic as a stay tape
Clear elastic (shown below) is very thin, lightweight, and can stretch to over three times its original length. It's comfortable next to the body and is great for use in lingerie and swimwear, where a lot of stretch is needed. In addition, clear elastic can be used as a stay tape along neckline and shoulder seams, as well as on other areas of a knit garment that may stretch easily. While it is typically 3/8 inch wide, it can be cut lengthwise to narrow the width.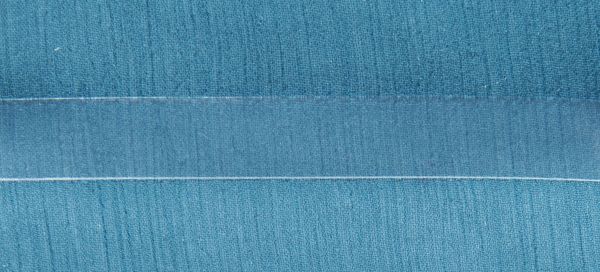 1. To stay a seam with clear elastic, first sew the seam using the suggested seam allowance. Next, place the elastic between the seam allowances keeping the inner long elastic edge close to the seam.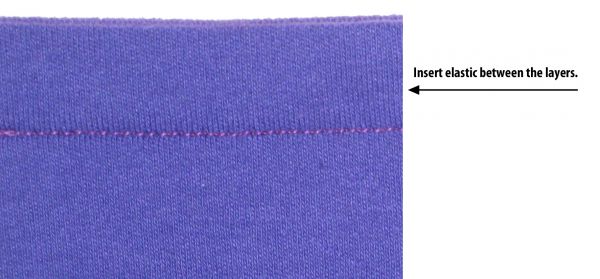 2. Using a straight or zigzag stitch, sew again through all thicknesses 1/4 inch from the seam. Trim close to the stitching.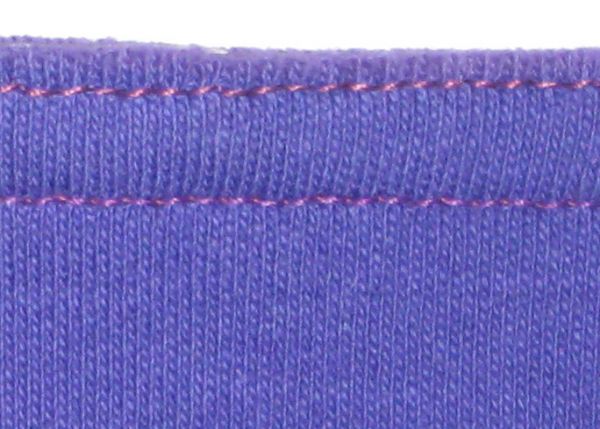 What do you typically use elastics for in your sewing? Do you have unique uses for them? Do you prefer certain elastic types over others? Share your thoughts below.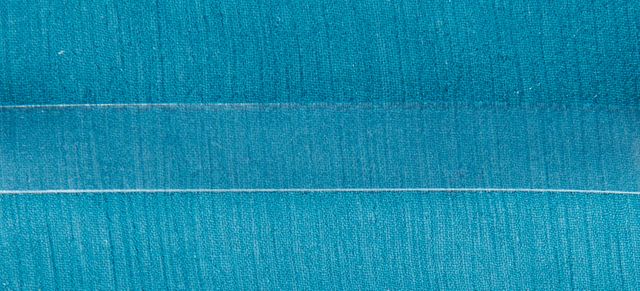 Clear elastic is made of polyurethane and is great for use in swimwear and lingerie.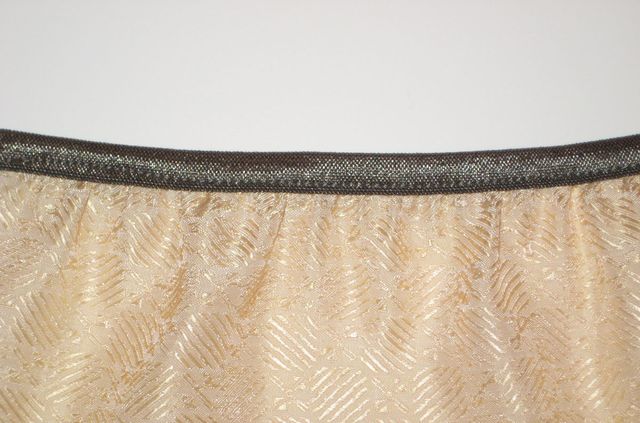 Learn how easy it is to attach fold-over elastic to a garment's edge.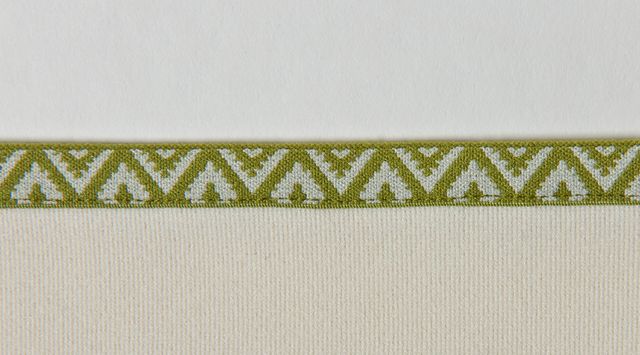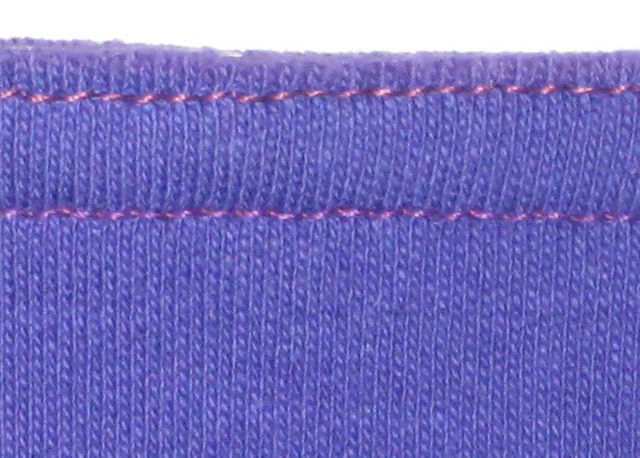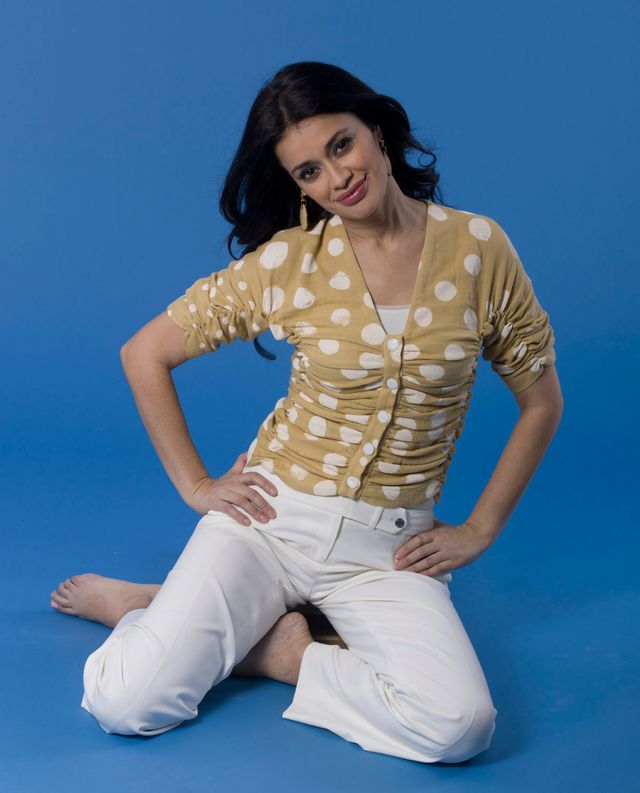 In the June/July 2014 issue of Threads, May Ray explains how to achieve this attractive ruched bodice technique using beading elastic.