Pattern Review: Burda Style 7024 – Maternity Jacket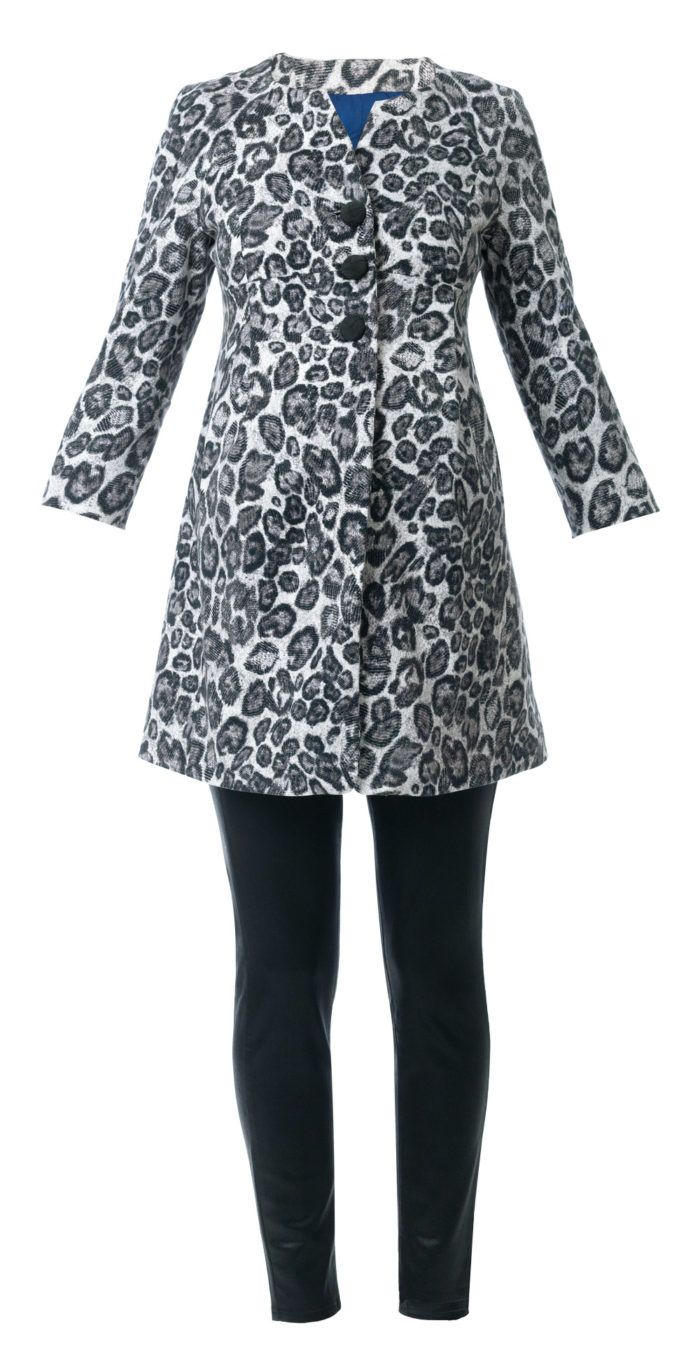 This review was originally featured in Threads #173 (June/July 2014). If this pattern is no longer readily available via the pattern company, try searching online for the pattern name and number, or try Etsy.com or eBay.com.
Burda Style: 7024 Jacket
This lined jacket has a round neckline, raglan sleeves with elbow darts, an empire waist, and front princess seams that emerge from the armscye. The skirt has pleats and sidefront seams (with inseam pockets for the longer view) that align with the princess seams. The jacket closes with three center-front buttons and has a shaped back with darts above and below the empire seam. This garment can be made to end at the hip or lower thigh, and it has two sleeve options: three-quarter length (with optional braid trim) and full-length. The directions are clear, and the match points are accurate. Our tester found that the front princess seams are not shown on the pattern's line drawing. In addition, she says the bust area is too fitted for a pregnant woman and suggests adding extra room. Suggested fabrics include lightweight wool, satin, linen, or brocade. The sample jacket is made in stretch brushed cotton twill from MoodFabrics.com.
(Sized Maternity 8-20* for busts 31.5-41 in., hips 34-43.5 in.) *prepregnancy sizes
Sewing tip: Use the jacket's vertical seams to help alter the fit.
-Tested by Tomasa Jimenez, Lyndhurst, New Jersey
Have you made this pattern? If so, be sure to share pictures in our Readers Closet gallery.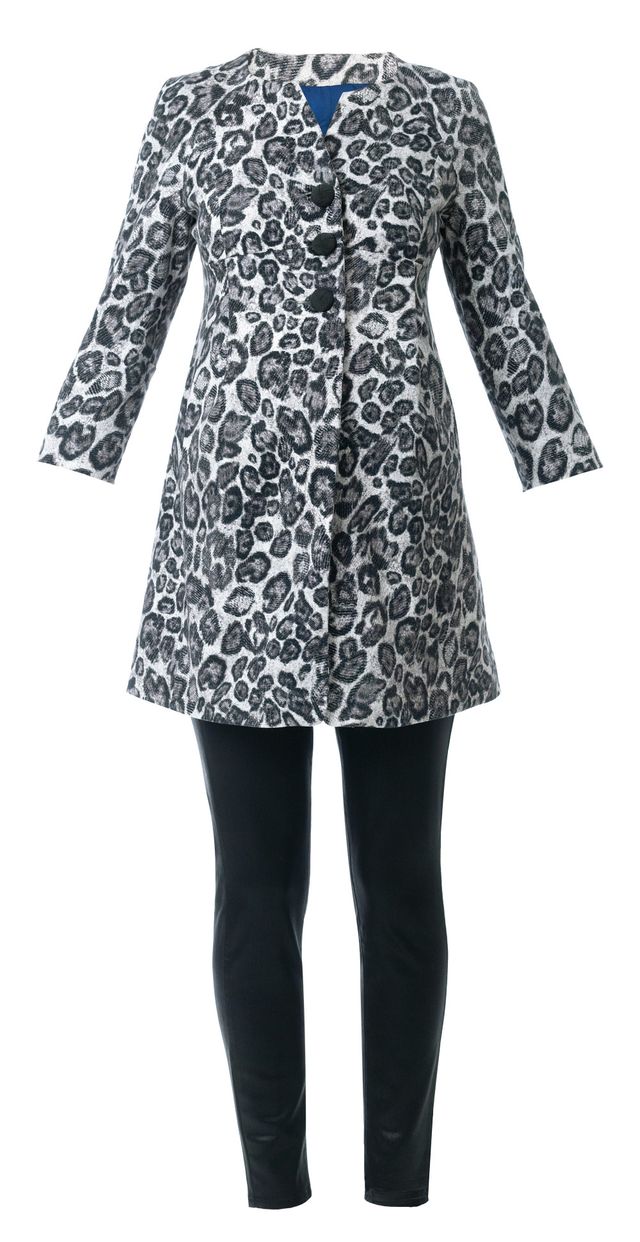 Sewing tip: Use the jacket's vertical seams to help alter the fit.