Sew an Easy Tyvek Tote (Includes Free Pattern Guide)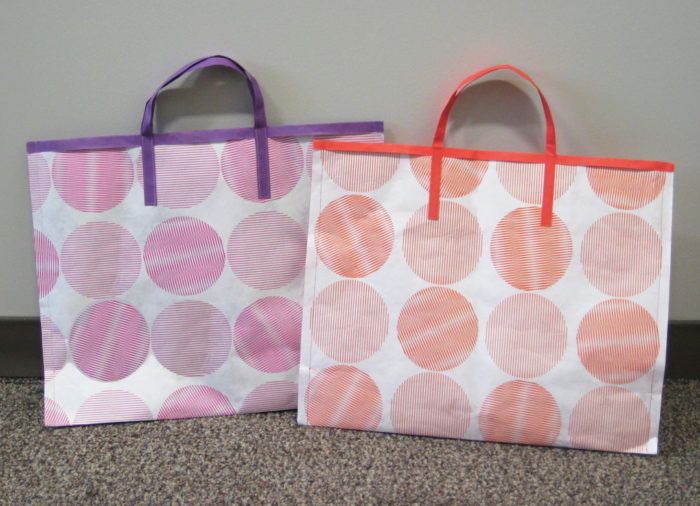 In Threads #173 (June/July 2014), Linda Lee, owner of The Sewing Workshop Pattern Collection, offers innovative ways for sewing the unconventional material, Tyvek. Although Tyvek is more commonly known for its use in the homebuilding industry, it's easy to sew, comes in multiple forms, and can be embellished in a variety of ways. Below are instructions and a free pattern for making the lightweight tote featured in Linda's article "Tyvek in Fashion."
To get started, gather the following materials:
1/2 yard of "hard" Tyvek from MioCulture.com
Size 75/11 universal sewing machine needle
Polyester thread
Scissors
Ruler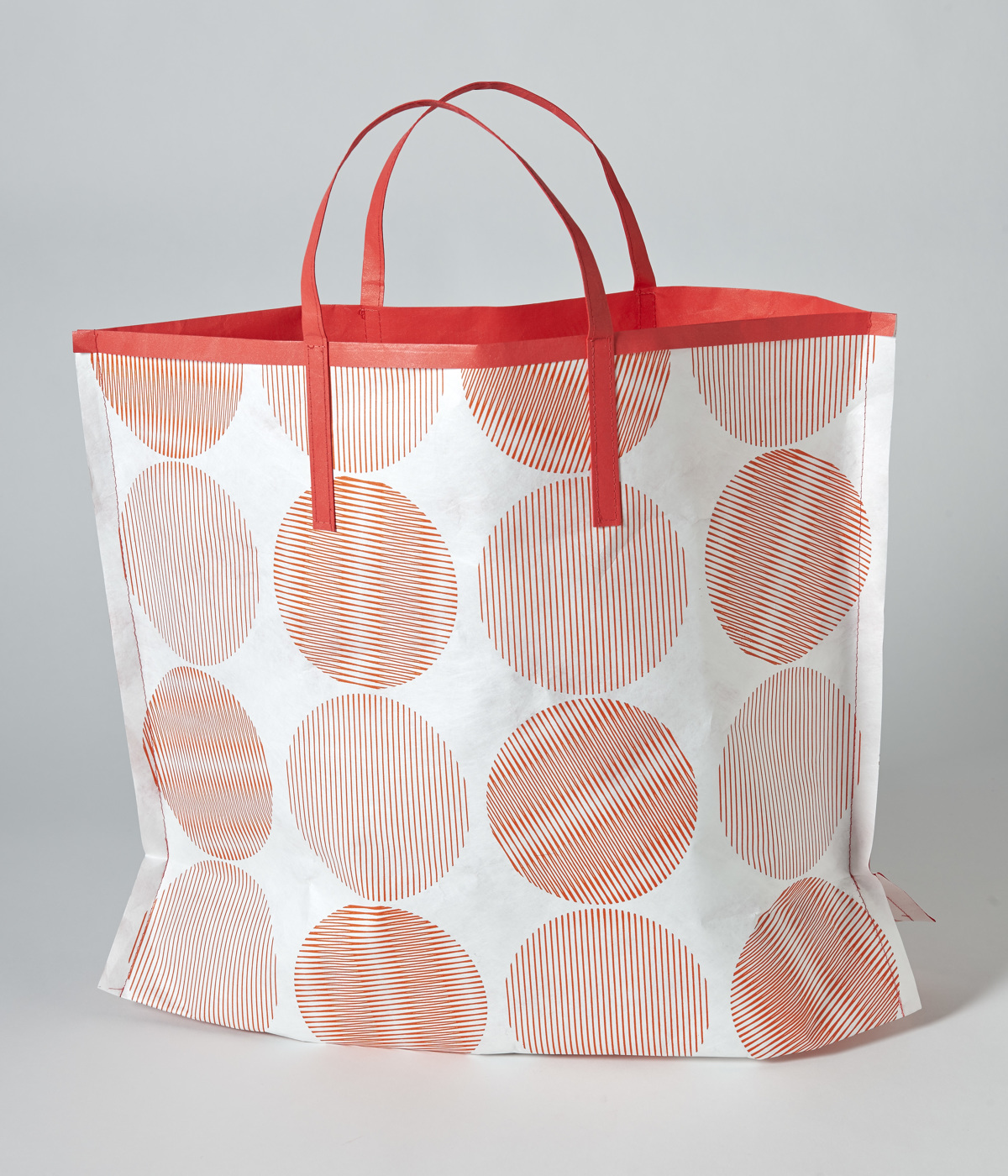 1. Cut the bag pattern, using the measurements below:
Bag body: 18 inches wide by 36 inches long (Cut 1)
Straps: 1-1/2 inches wide by 17 inches long (Cut 2)
2. Decide which side of the material you want to use as the right side. Then, fold 1/2 inch to the right side along the short edges. These become the bag's opening edge.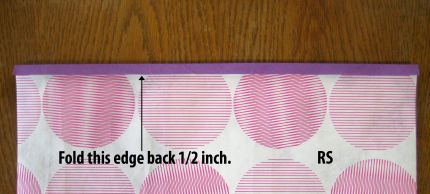 3. Fold the bag body widthwise 14-1/2 inches from one of the top edges. Measure 6 inches from this fold and make another fold parallel to the first. Set the bag body aside.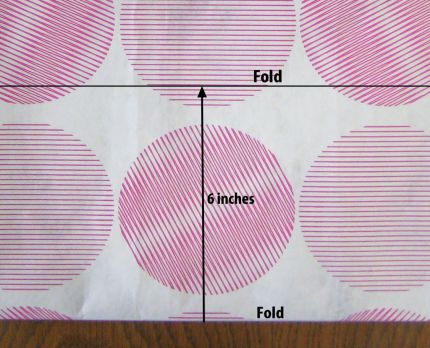 4. With wrong sides together, fold the strap pieces in half lengthwise and turn in the raw edges about 1/8 inch on both sides. The straps should now be approximately 1/2 inch wide.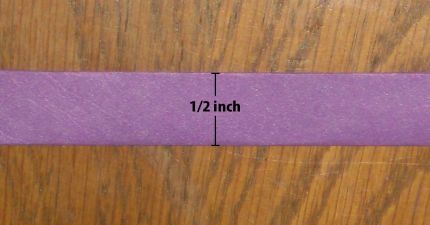 5. Edgestitch along the folded edges through all four layers. Repeat with the second strap.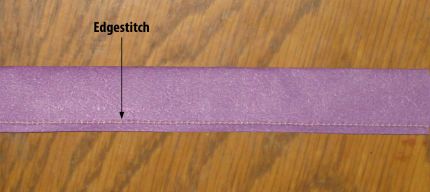 6. Place one strap end 5 3/4 inches in from the bag's side and 3 1/2 inches down from the top edge.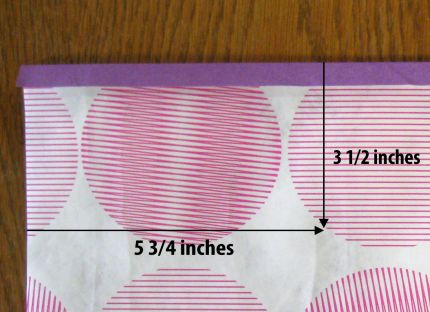 7. Sew the strap in place as shown. Then, attach the other strap end to the bag's same side in the same way. Repeat for the remaining strap on the bag's opposite side.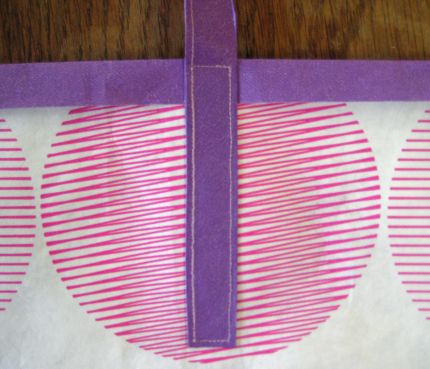 8. With wrong sides together, align the bag's top and side edges. Sew down the sides for approximately 11-1/2 inches with a 1/2-inch seam allowance.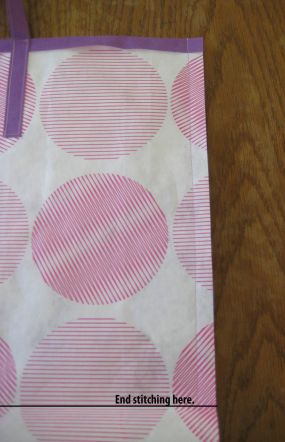 9. Create a structured bottom by flattening the remaining unstitched section. The end of the side seam should align with the midpoint of the two folded bottom ends.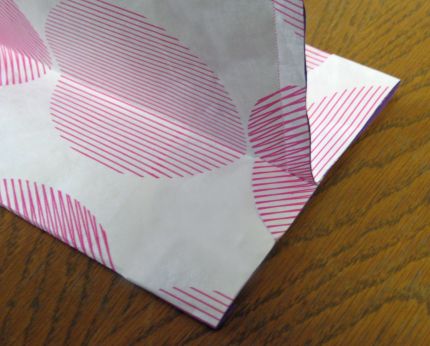 10. With wrong sides together, and the bulk of the bag folded toward you, sew through two Tyvek layers up to the midpoint. Turn the bag over and do the same. Repeat on the bag's other side.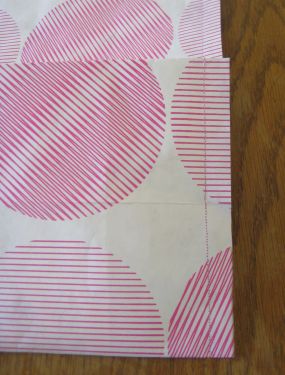 Finally, you're done.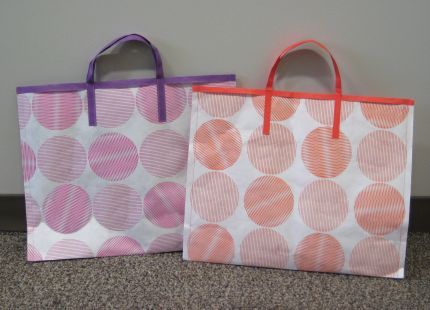 Have you ever sewn Tyvek before? Are you interested in giving it a try? Share your thoughts below.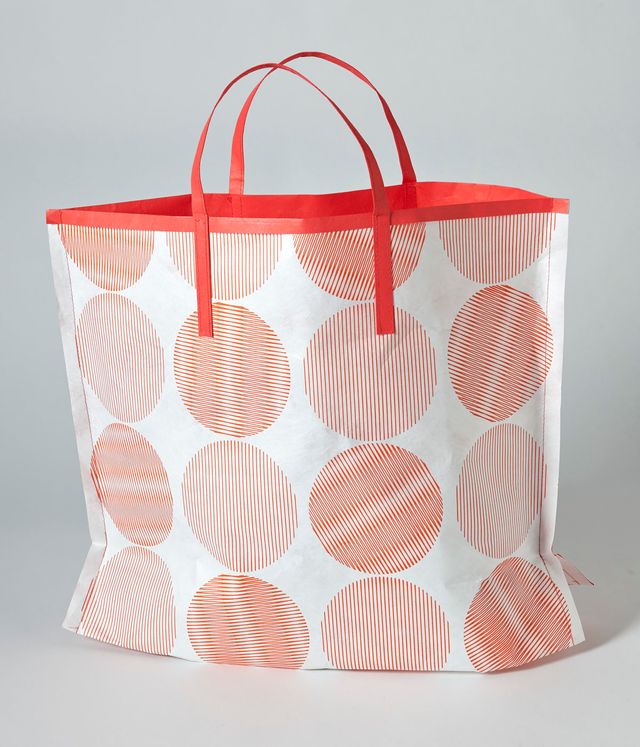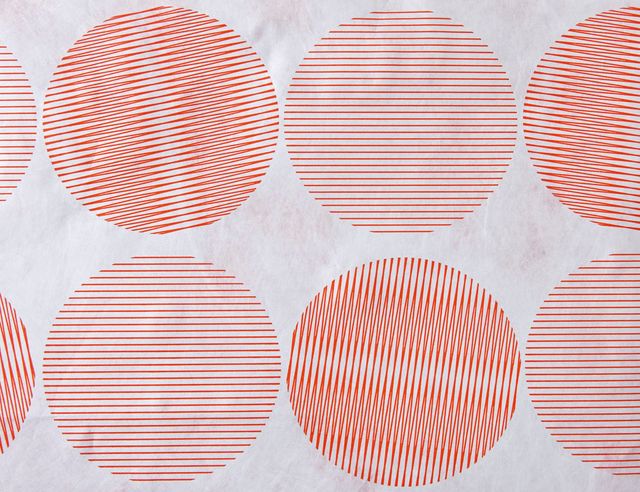 While "hard" Tyvek is available from multiple vendors, you can buy this geometric-printed version from MioCulture.com, available in three colorways. They call it "Loop By the Yard."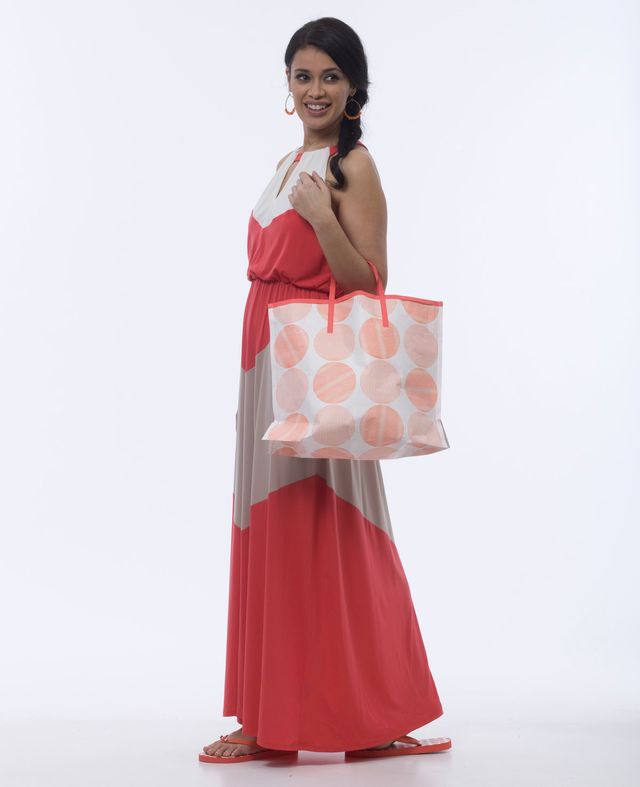 This waterproof bag is paper-weight and has plenty of room for your essentials.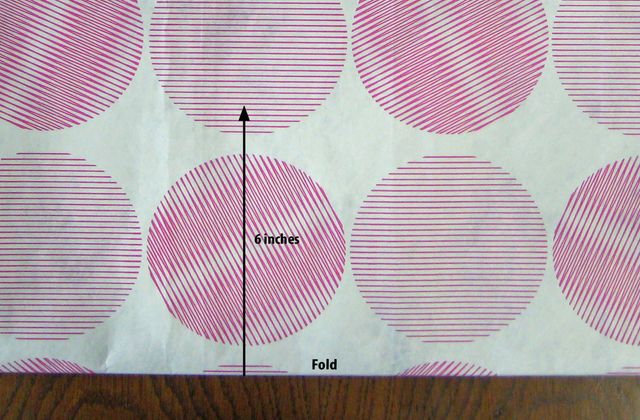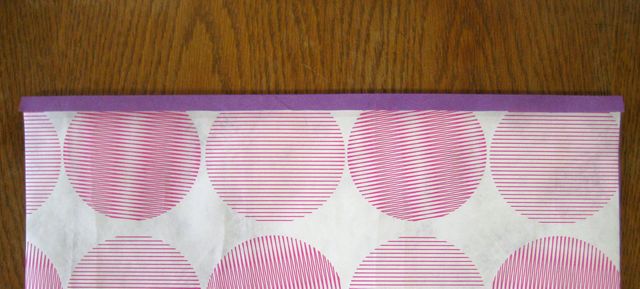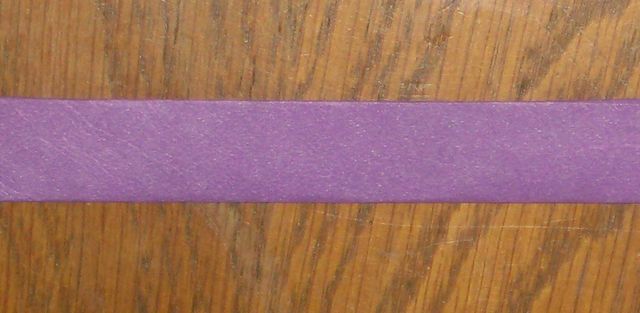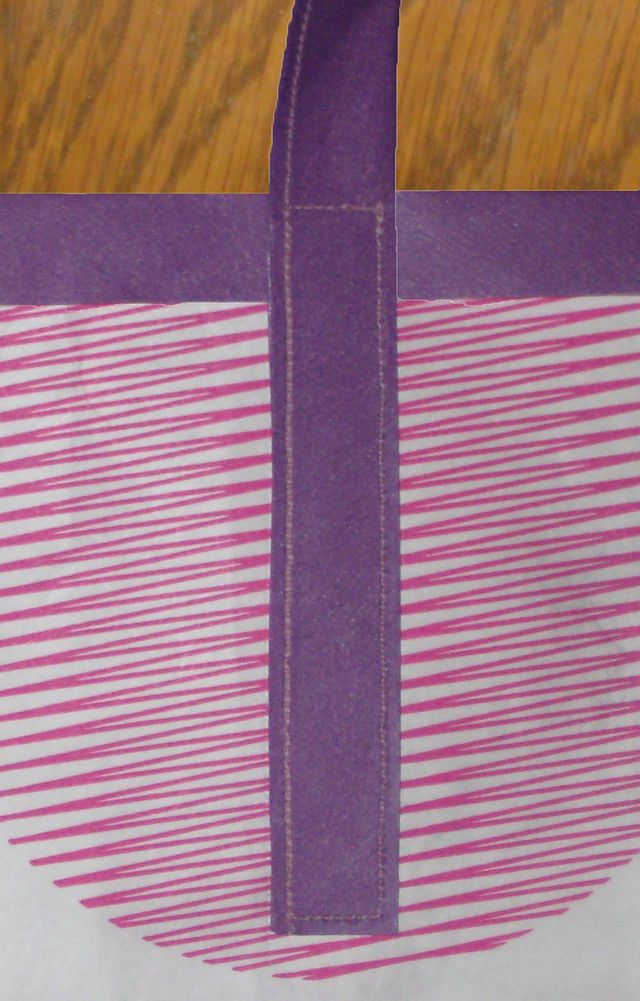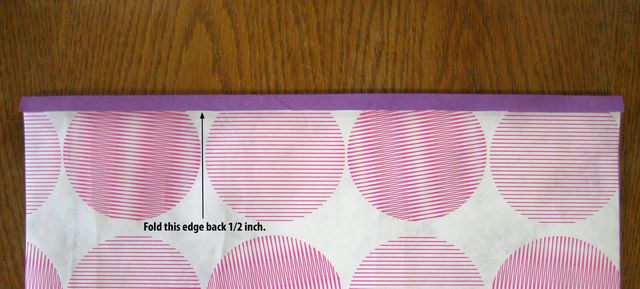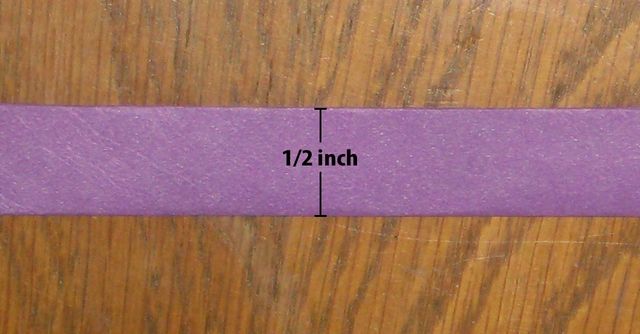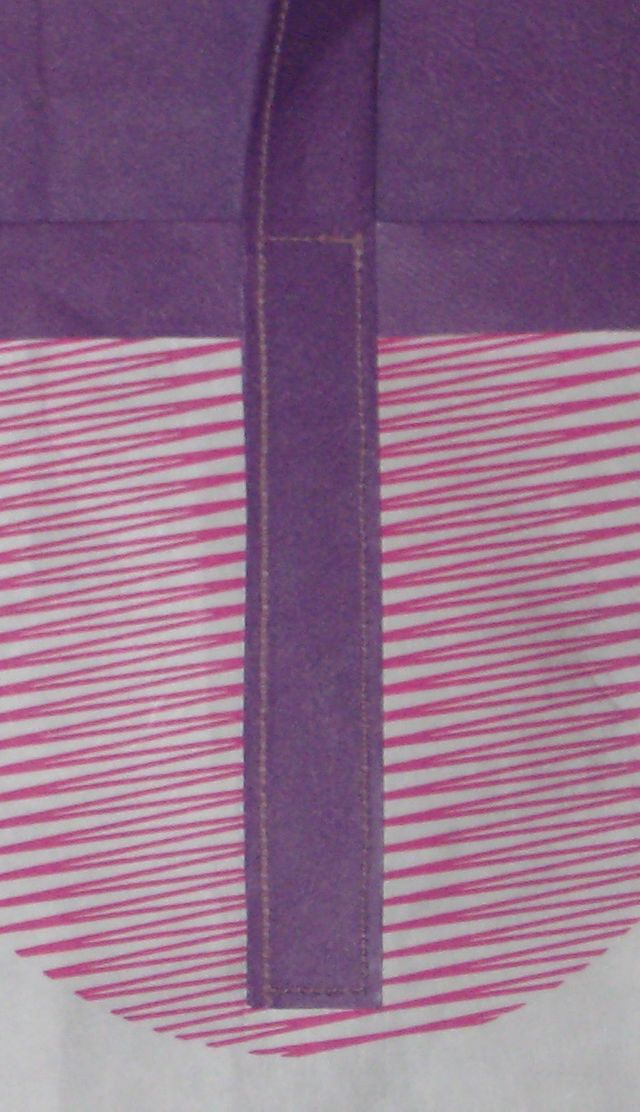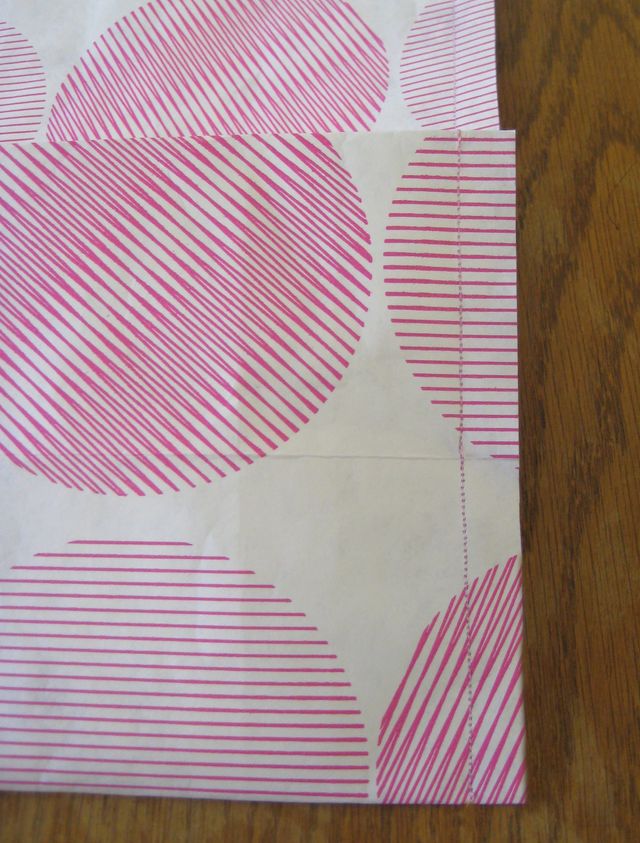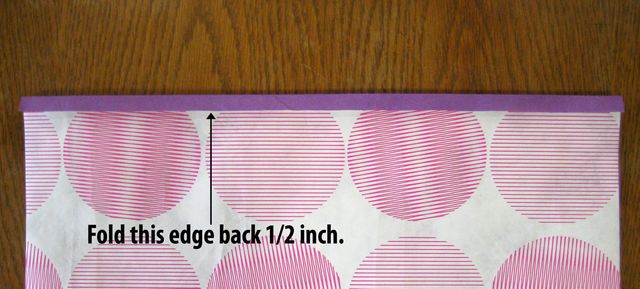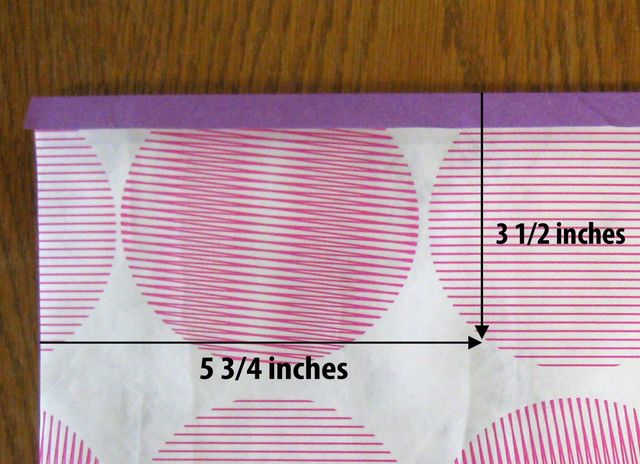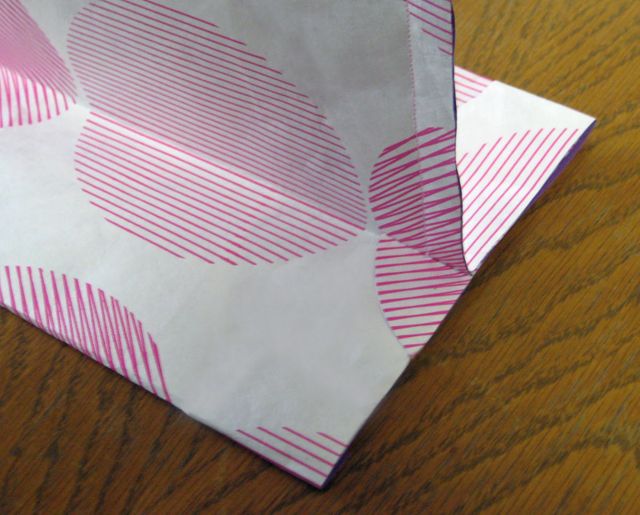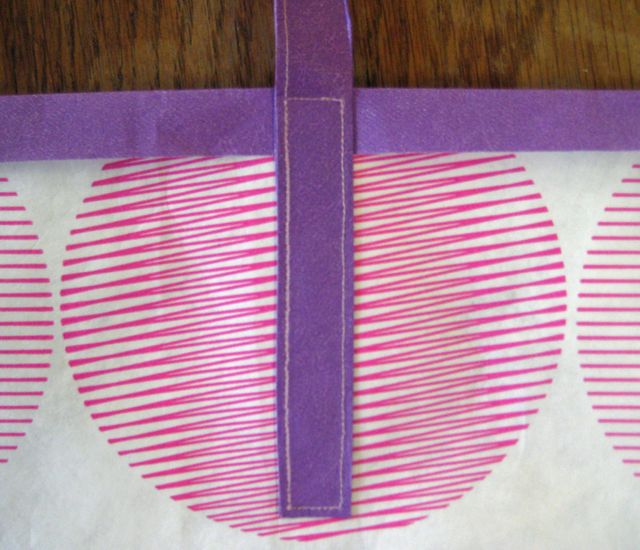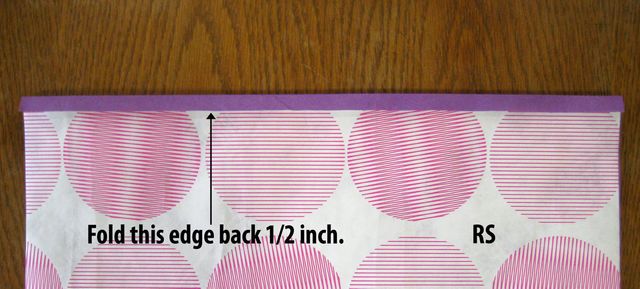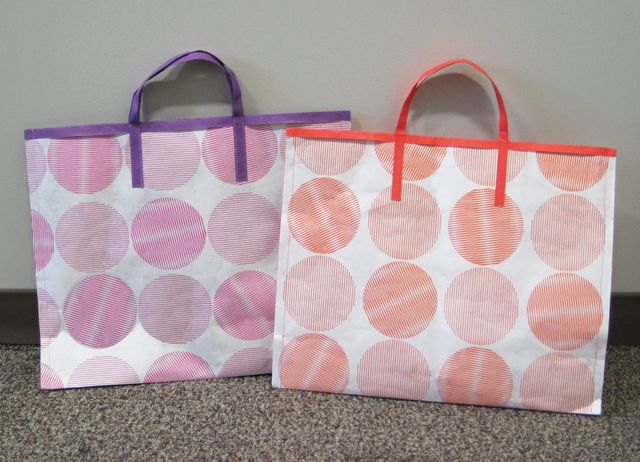 Use Linda Lee's two-piece pattern to make your own recyclable tote bag.