Tip: Mark New Seams With a Scalloped Blade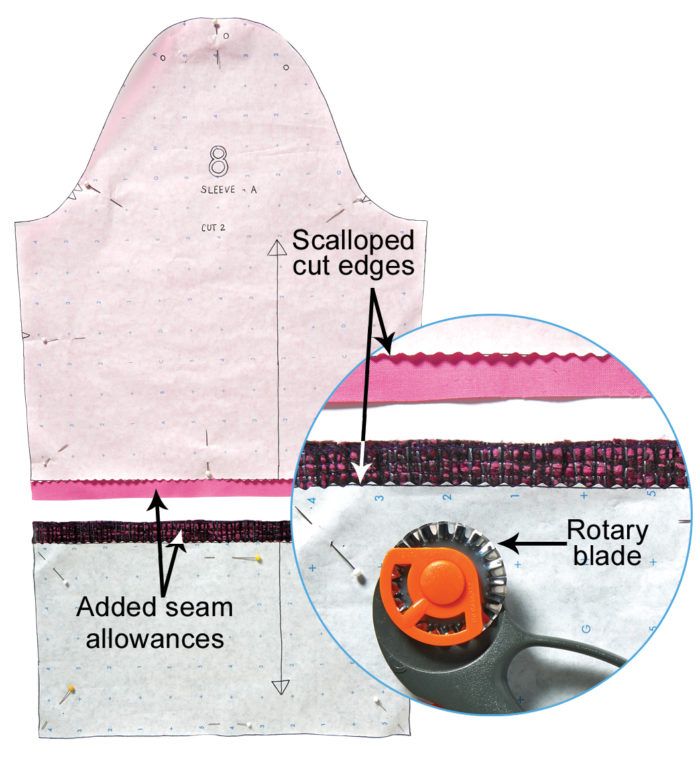 This reader-submitted tip was originally featured in Threads #173 (June/July 2014).
I often reuse a tried-and-true pattern as the starting point for a new garment style. When I decide to create a design feature by adding new seams to one or more pattern pieces (see "Cut Up Patterns and Add Seams" in Threads no. 129), I make the cuts using a scalloped rotary blade rather than a pair of scissors. When I lay the pattern out on my fabric, I know wherever I see a scalloped edge, a seam allowance must be added as I cut. I don't have to spend time taping tissue seam allowances to the cut edges – the scalloped edge is sufficient to remind me to allow extra fabric along that edge when I pin and cut.
-Jodi Welliver, Marysville, Washington
---
Submit your tip!
At Threads magazine, we're always on the hunt for smart tips, tricks, and solutions to help you sew smarter, better, and faster. Send us your great ideas for a chance to be featured in the magazine's Tips department.
Tips can be emailed directly to Threads or mailed to Threads Tips, P.O. Box 5506, Newtown, CT 06470.
We pay for any tips published in our magazine.