Magazine Giveaway: Threads Issue no.173 (June/July 2014)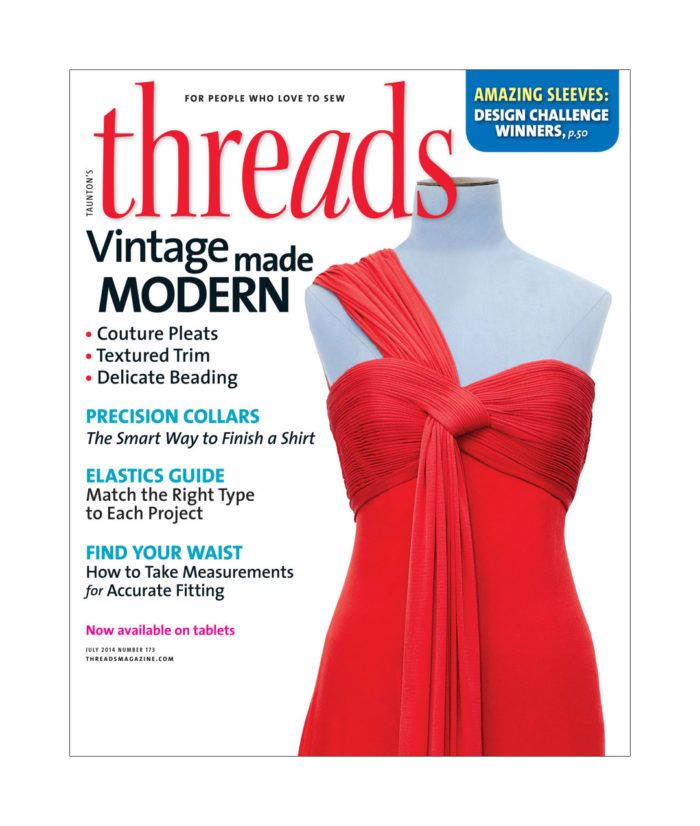 THE NEW THREADS no.173 IS OUT!
Threads magazine's latest issue is out (June/July 2014), and it's your chance to win a free copy! It's full of great sewing techniques, embellishments, and notions for the approaching summer season. Take a sneak peek at this issue's contents here.
WE ASKED OUR CONTRIBUTING AUTHORS…
We asked our contributing authors, "If you could do it again, what would you change about your sewing education?" Susan Lazear explained that she wishes she would have experimented more and trusted her sewing instincts. Claire Shaeffer would have gotten an internship at a factory workroom to learn more about garment contruction. Patty Robison similarly wishes she has apprenticed with a designer in a production fashion house. Eyrlene Kammerer on the other hand says she would not change a thing about the time she spent at a 2-year Apparel Design program in California. 
LEAVE A COMMENT TO BE ELIGIABLE TO WIN!
What do you wish you could have done differently in your sewing career? Tell us your story in the comment box below, and you could win a copy of Threads no.173! The deadline for comments is May 16, 2014 at 11:59 p.m. ET, and the winner will be randomly chosen during the week of May 19, 2014. Good luck!
Get the latest including tips, techniques and special offers straight to your inbox.