My First Sewing Convention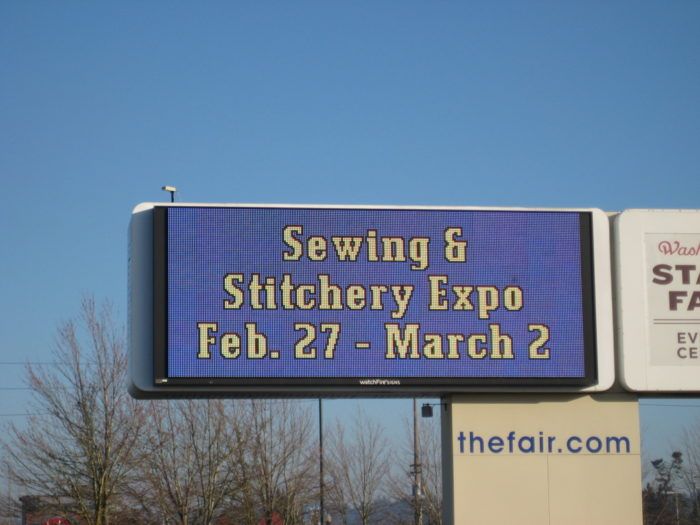 I had no idea what to expect when I went to my first sewing convention in Puyallup, Washington, a few months ago. I loved the idea of attending classes to improve my skills, meeting authors I had only read about or corresponded with via email, and walking through vendor halls full of luscious fabrics and cutting-edge sewing notions available for purchase. As soon as I stepped out of the car and saw swarms of women (and, as I'm sure you can imagine, barely any men) making their way through the convention center doors, I knew I was in good company.
Over the next two days, I managed to attend 12 classes, which were truly the highlight of my experience. I learned methods for creating "art on a bag" from Cheryl Kuczek, how to sew custom panties from Monica Bravo, pattern-alteration techniques from Karen Campbell, Jan Bones, and Pati Palmer, tricks for machine embroidery on sweaters from Pattie Otto, and so much more. I left each class with pages upon pages of notes. A major perk of the convention is that you can find most of the instructors at their booths throughout the convention for additional guidance (or just to visit).
Just knowing that everyone at the convention shared a common interest in sewing was reason enough to go. While strolling through the vendor halls, people would stop and gather around booths to watch demonstrations about special presser feet that make sewing sequins and beads appear effortless, ironing products that mend rips and tears in fabric, among others. Attendees could also walk up to almost anyone and start a conversation about what projects they were working on, favorite sewing tools and techniques, or the future of the sewing industry. It was incredible to see how knowledgeable people are about their craft.
Over the course of this four-day event, there were more than 400 seminars, hands-on workshops, and style shows, over 400 booths, and 30,000-plus attendees. Needless to say, if you ever have the chance to go to a sewing convention, I highly recommend it!
Have you ever been to a sewing convention? Did you have a favorite part or memory? If not, what would you most look forward to? Please share your thoughts below.
(For another editor's recap of the experience, visit Stephani Miller's post on the subject here.)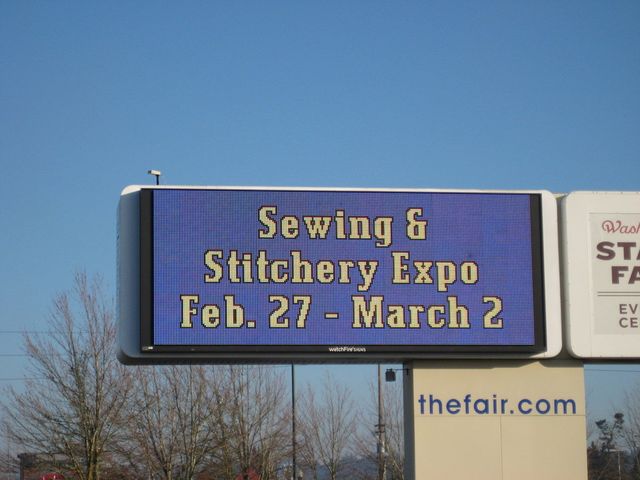 This year's Sew Expo (February 27 and March 2) in Puyallup, Washington, was marked by absolutely beautiful weather, a least during our two-day stay.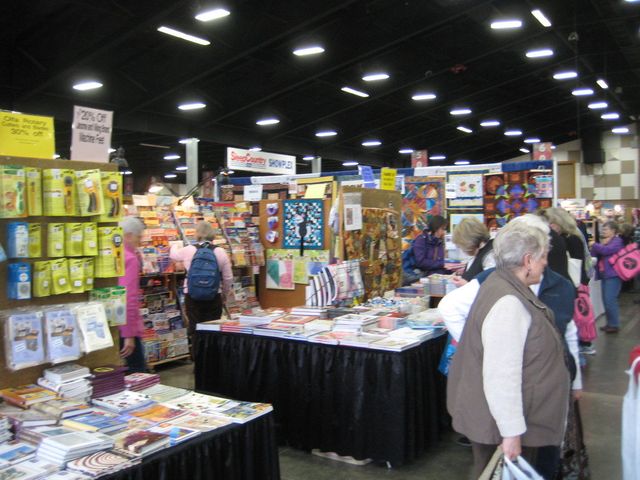 A view from the main vendor hall, where you could buy almost any sewing supply item you could ever want.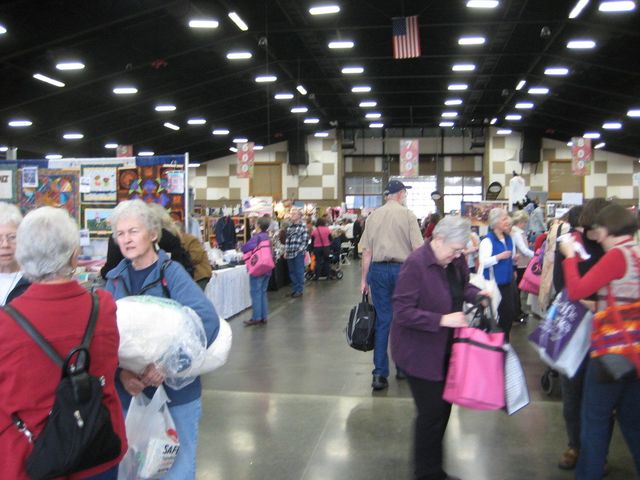 With over 400 booths exhibiting the latest fabrics, tools, and supplies, it's almost impossible to leave empty-handed.