Ignite your Handbag Creativity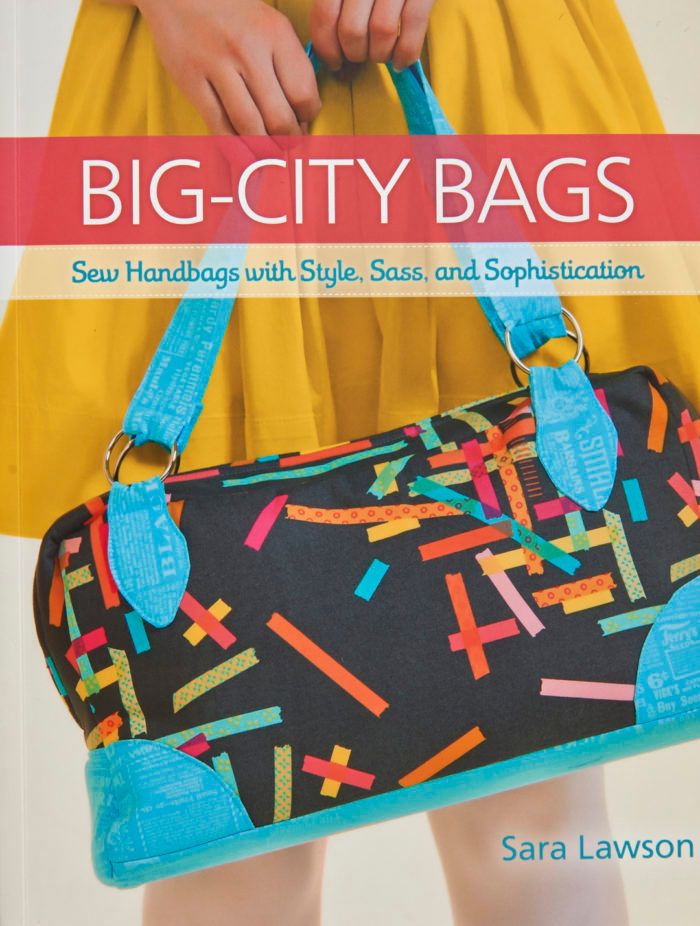 Handbags are an essential part of many wardrobes. With so many sizes, colors, and styles, there's almost no limit to how many designs you can create. In Handbags (Summer 2014), we guide you through making these beautiful, long-lasting accessories. Here are some additional tools and a fantastic book to help inspire your handbag sewing projects.
Modern handbags
Any handbag connoisseur will delight in Sara Lawson's first book, Big-City Bags: Sew Handbags with Style, Sass, and Sophistication (Martingale, 2013). It begins with an excellent overview of different materials and construction techniques used in bag-making, and features 12 designer-style bag patterns, including a laptop case, diaper bag, clutches, suitcases, and more. With clear directions and illustrations for making a variety of patterns, this book is a great resource for sewers of all skill levels. (Martingale-Pub.com; $26.99)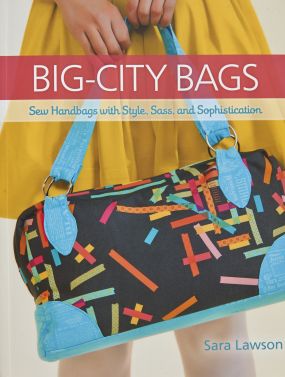 Paper that looks like leather
If you're looking for an inexpensive alternative to leather, look no further than C & T Publishing's new paper product: Kraft-tex. This material looks and feels like leather but sews, cuts, and washes like fabric. Although Kraft-tex is considered a paper product, it is durable enough to withstand a substantial wear and tear. That makes it ideal for sewing into totes, wallets, belts, and more. It comes in black, natural, and white rolls. However, you can easily print, stamp, paint, and draw on this material for a more desirable color palette. Each roll contains 1 1/2 yards of paper at 19 inches wide. (CTPub.com; $12.95 per roll)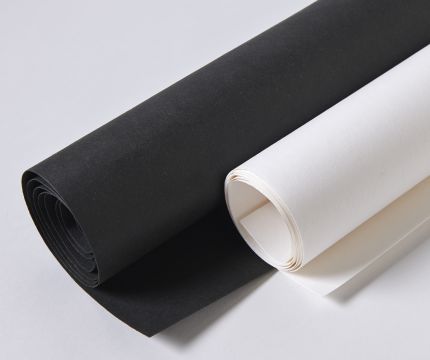 Bags unlimited
Accessory lovers, take note: Nancy Zieman makes it a breeze to create bags and purses for every occasion and outfit. Her Trace 'n Create bag templates serve as patterns for an endless variety of bags. Each set contains templates for several bag styles and easy instructions for tracing, cutting, and sewing your creations. Once you've become familiar with the process, you'll undoubtedly want to invent your own designs based on the basic templates. Choose from the City Bag collection for rectangular, structured styles, the Town and Country collection for a softer, hobo-inspired shape, and more. (NancysNotions.com; $19.95)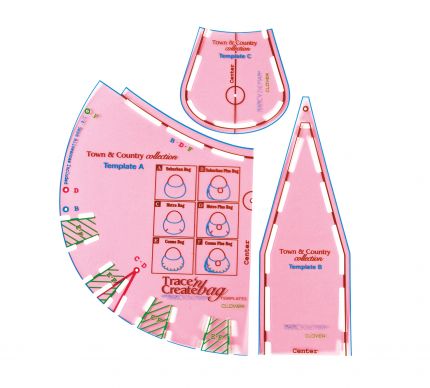 Lustrous embroidery thread
Use Brother's metallic embroidery thread to add bright, long-lasting color to your handbags. They're suitable for a variety of needle types, stabilizers, and tension settings. Plus, they're compatible with many sewing and embroidery machine brands. Choose from this pack of 14 shimmering colors, or select individual colors sold in five-spool sleeves. (Brother-USA.com for dealers; prices vary)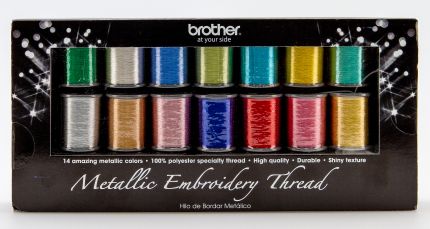 Precision cutting
These professional-series tailoring shears from Kai Scissors cut effortlessly through any type of fabric with a smooth, fluid motion, and they are ideal for any sewer. The heavy-duty, high-carbon, stainless-steel blades feature an extralong edge life. The shears have a comfortable, ergonomic padded grip, and they are available in sizes ranging from 8 to 12 inches. (KaiScissors.com; $59.99 to $129.99)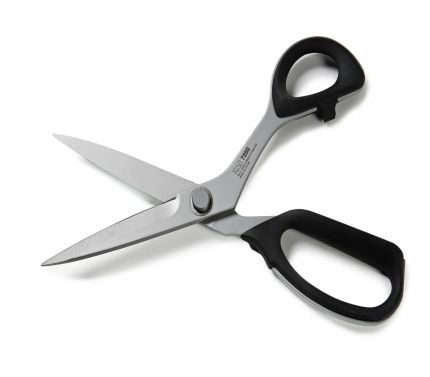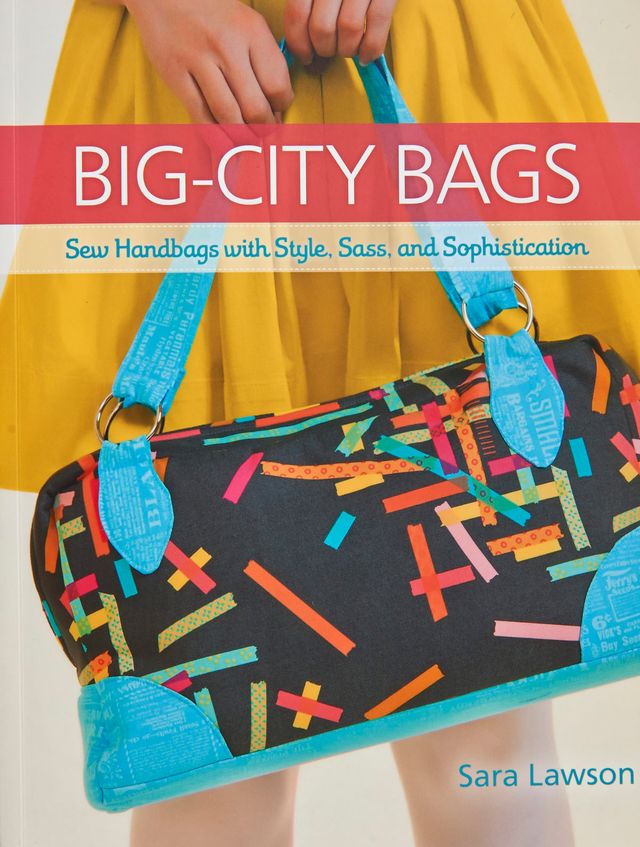 Sara Lawson's book Big-City Bags features 12 original designer-style bag patterns.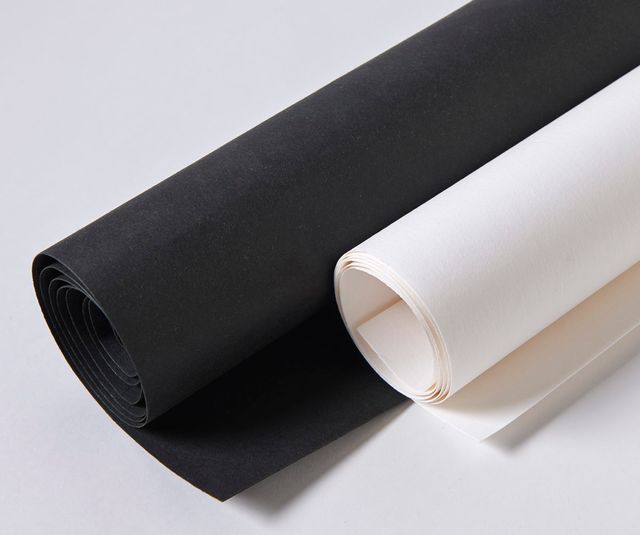 Use Kraft-tex's paper-like material to make leather-like bags.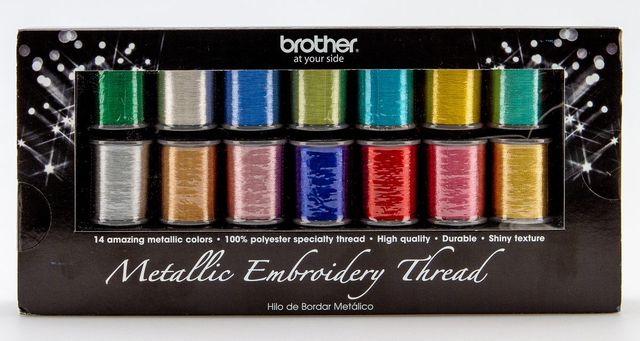 Add color and style to handbags with Brother's metallic embroidery thread.