Use Couched Elastic to Create a Ruched Effect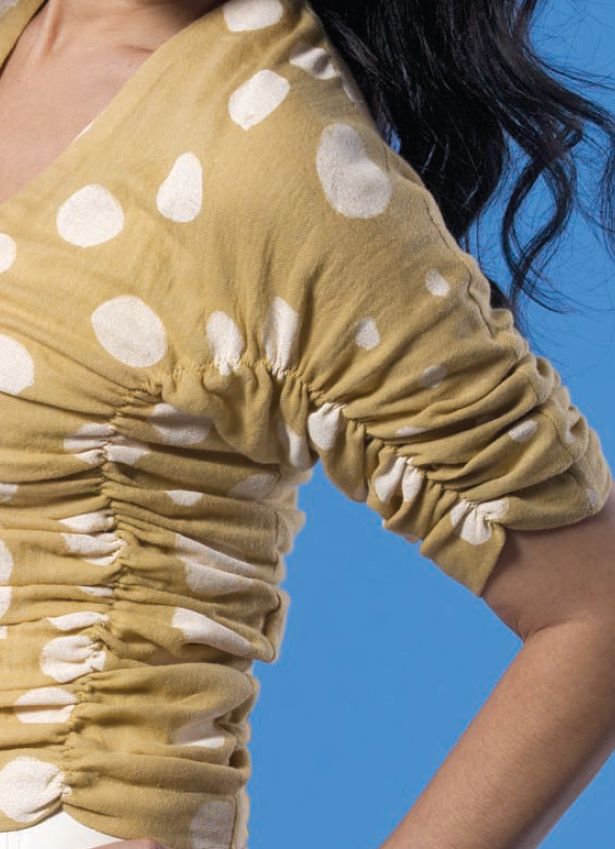 This technique by Mary Ray from "Teach Yourself to Sew: Indispensable elastics," Threads #173 (June/July 2014), is great for creating a textured embellishment on a garment.
1. Set the machine for a zigzag stitch, and set the stitch width and length to 2 mm or 3 mm. Use a cording foot or a foot with a groove on the bottom, which provides room for the cord to pass through.
2. Couch the beading elastic. From the garment's wrong side, center the cord under the presser foot, leaving a tail of elastic at the beginning and end. Zigzag-stitch over the cord carefully so the needle doesn't penetrate it. As you sew, do not stretch the elastic.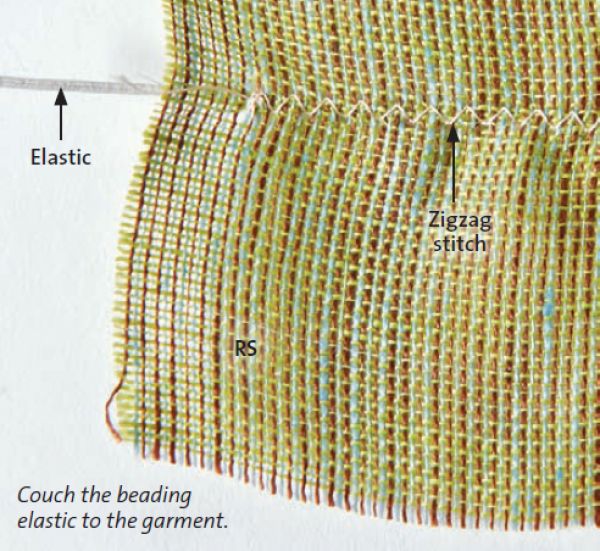 3. Pull the elastic to gather. The zigzag stitching forms a casing around the elastic. Pull the elastic from either end to achieve the desired amount of gathering. For a shirred result, add one or more rows of stitching parallel to the first. Pull the elastic in the same way.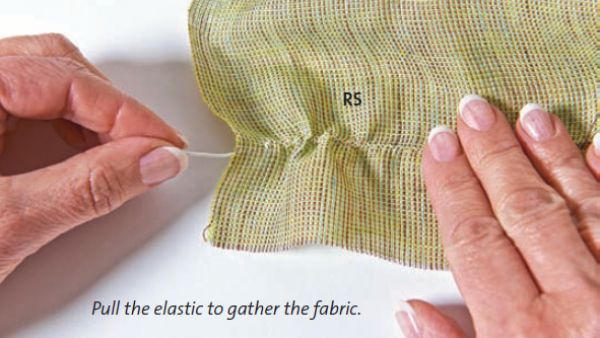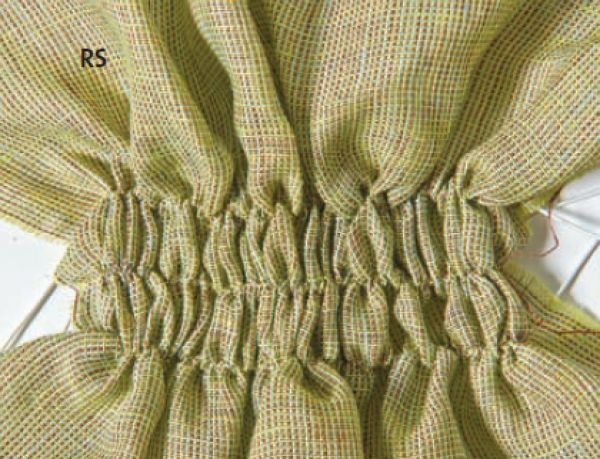 Add one or more rows of stitching for a more striking effect.
WHAT LENGTH SHOULD I CUT MY ELASTIC?
Since elastics have different degrees of stretch, the length you choose depends on the type of elastic and how it is being used. To determine this measurement for a gathered waistband, wrap the elastic comfortably around your waist. Add a 1⁄2-inch-wide seam allowance to each end, or 1 inch total. If you find the elastic is cut too long when you insert it in the casing, trim it before closing the casing. If it's too short, cut a new piece.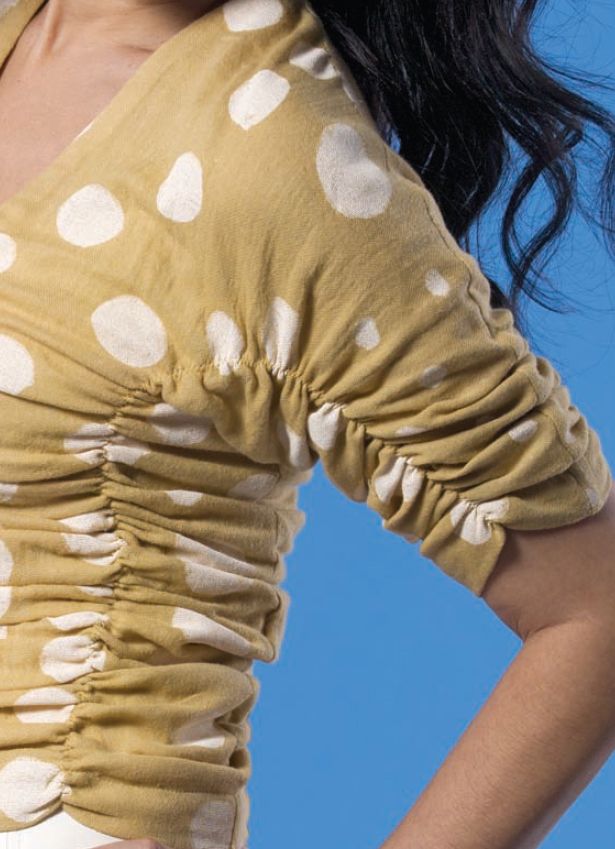 Apply a couching technique for a textured effect. The ruched detailed provides a closer fit without compromising comfort.