Magazine Giveaway: The Best of Threads–Handbags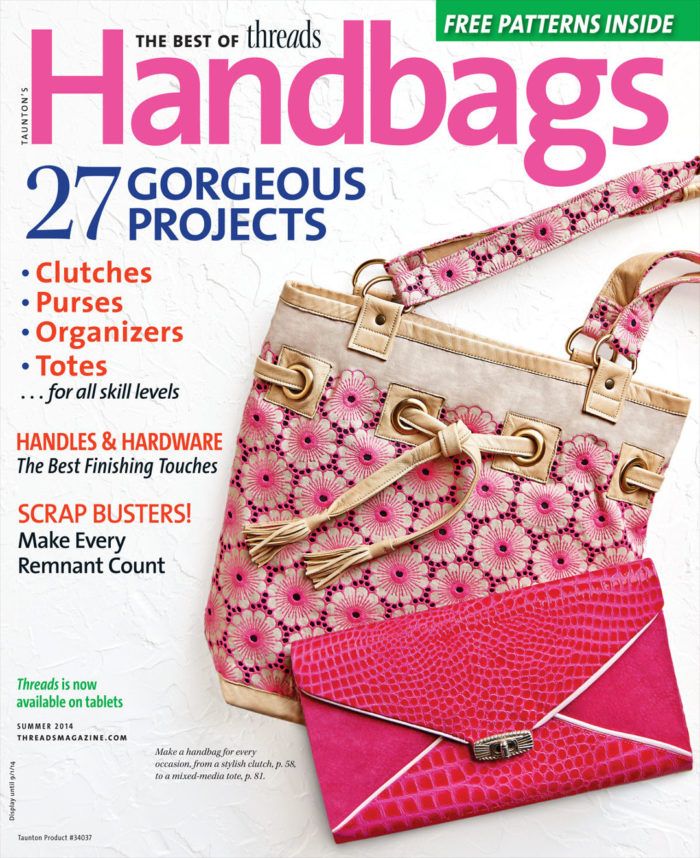 THE NEW THREADS SPECIAL ISSUE IS OUT!
The latest Threads special issue, The Best of Threads: Handbags, is out and you can win a free copy! It's full of great articles and 27 projects for all skill levels, and includes free patterns inside. You can also preview the issue here.
WE ASKED OUR CONTRIBUTING AUTHORS…
We asked our contributing authors to answer this question: "Why do you sew handbags?" Cheryl Kuczek, author of "Fold-Over Bag" and "Lace & Lamé Carryall" in this issue, responded that she likes to make bags that are lovely to look at but have the strength to hold up to abuse. Gilbert Muniz, author of "6-Pocket Clutch," says that there is a certain level of joy in being able to create a bag to fit any kind of object imaginable. Lastly, Anna Mazur, author of "Retro Links," "Pass the Envelope," and "Expandable Organizer," explains how she creates handbags because they are an expression of who she is, and she especially enjoys the design process. 
NOW IT'S YOUR TURN
Answer the same question our contributing authors did: Why do you sew handbags? Or, if you haven't yet tried to sew a handbag, answer this question: Why would you like to start sewing handbags? If you post an answer to either question, you will be entered to win a free copy of this issue! There will be FIVE lucky winners. The deadline for comments is June 13, 2014, at 11:59 pm EST, and the winners will be announced during the week of June 16. Good Luck!