Video: Two Great Marking Tips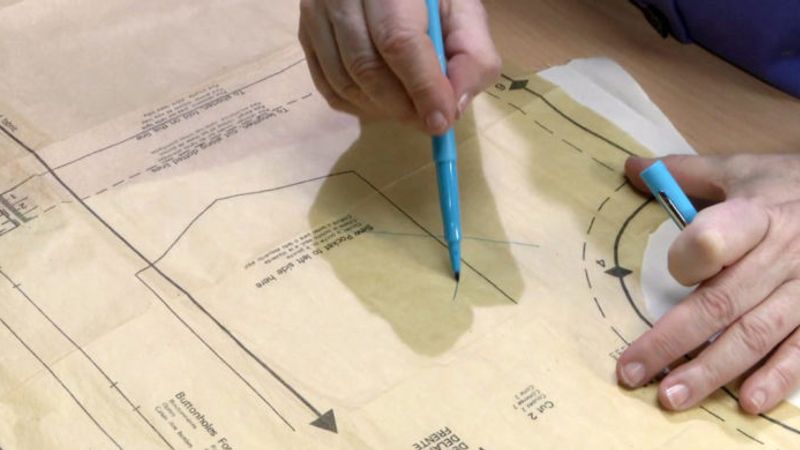 Evamarie Gomez and Judith Neukam; Shot by: Gary Junken
Sewers have a multitude of ways to mark their fabrics. They use chalks, water and air-soluble pens, permanent markers, and the tried-and-true tracing paper and wheel. They all have a problem or two, but there's a better way.
Threads author and video personality Pamela Leggett told Threads Executive Editor Judith Neukam about Frixion pens, which can be purchased at any office supply store. This pen's marks can be erased with the hard nub at the end of the pen. The marks also can be ironed away. They return only if the temperature dips below 14 degrees Fahrenheit. Don't worry, though: The marks disappear as soon as it warms up.
Pamela also also mentioned another marker.
Next time you're changing tissue patterns, try using a Paper Mate felt-tip marker. This pen marks effortlessly on pattern tissue and doesn't bleed through the paper onto the table or fabric.
---
Submit your tip
At Threads magazine, we're always in search of smart tips, tricks, and solutions to help you sew smarter, better, and faster. Send us your great ideas for a chance to be featured in the magazine's Tips department or in a future episode of There's a Better Way.
Tips can be emailed directly to Threads or mailed to Threads Tips, P.O. Box 5506, Newtown, CT 06470.
We pay for any tips published in our magazine.