Downton Abbey Costumes at Winterthur and Biltmore
Delaware's Winterthur Museum  has curated and is currently exhibiting "Costumes of Downton Abbey," an exhibition of designs from the award-winning television series. It opened in March, but will remain at Winterthur through January 4, 2015.
Forty historically inspired costumes worn by various characters of the different social classes depicted in Downton Abbey are on display. This is a unique opportunity for a behind-the-scenes, up-close look at the garments' texture, color, and detail, including the vintage embellishments incorporated into some of them.
Alongside the costumes are photographs and vignettes inspired by the period drama and by real life at Winterthur-an American version of the fictional English country estate from the same era.
Any lover of period dress and costume will find much of interest in the exhibition. Admission to "Costumes of Downton Abbey" at Winterthur is included with general admission to the museum ($20 for adults), which includes access to the 175-room home (former residence of Henry Francis du Pont), the gardens, all other museum galleries, and guided tours. However, nonmembers are required to have timed tickets for the exhibition to ensure visitors have ample opportunity to view the displays.
For those who don't live within an easy day's drive of Winterthur, Delaware, (near Wilmington, Delaware) the costumes will move to historic Biltmore House in Asheville, North Carolina, for a similar exhibition at the former residence of the Vanderbilt family. The Biltmore exhibition, "Dressing Downton: Changing Fashion for Changing Times," runs from February 5 through May 25, 2015. The costumes will be displayed in various rooms throughout Biltmore House and can be viewed by purchasing general admission to the estate and house ($59 for adults).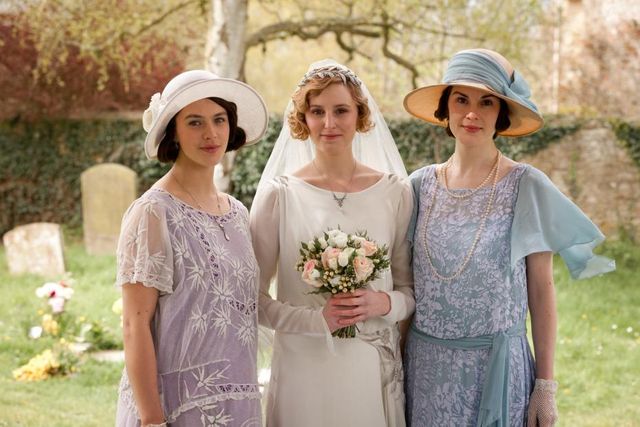 Costumes from the hit television drama Downton Abbey are on display at Winterthur Museum in Delaware, and will move to Biltmore House in February 2015 for another exhibition.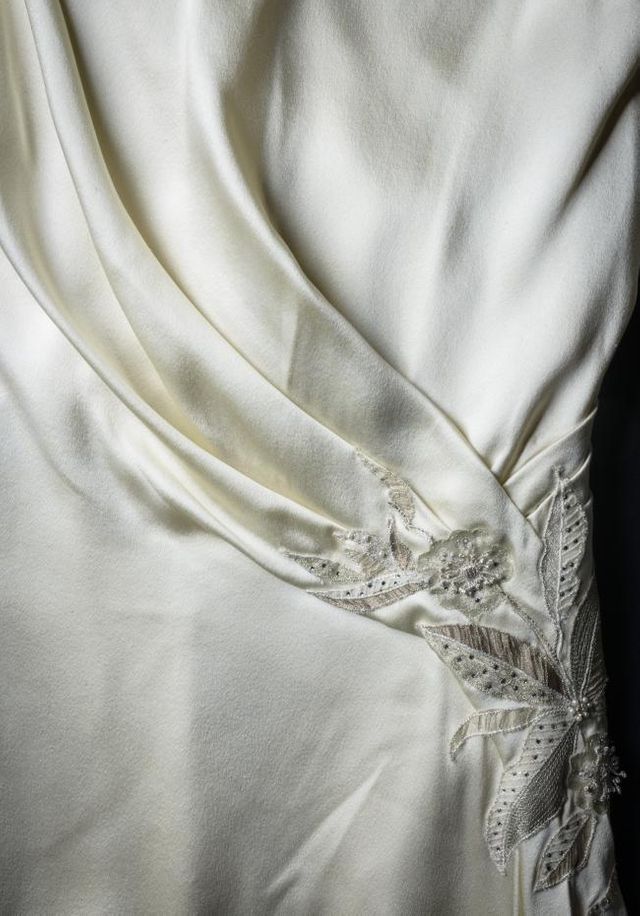 A detail of the pleated drape and beading embellishment on Edith's wedding dress from Downton Abbey.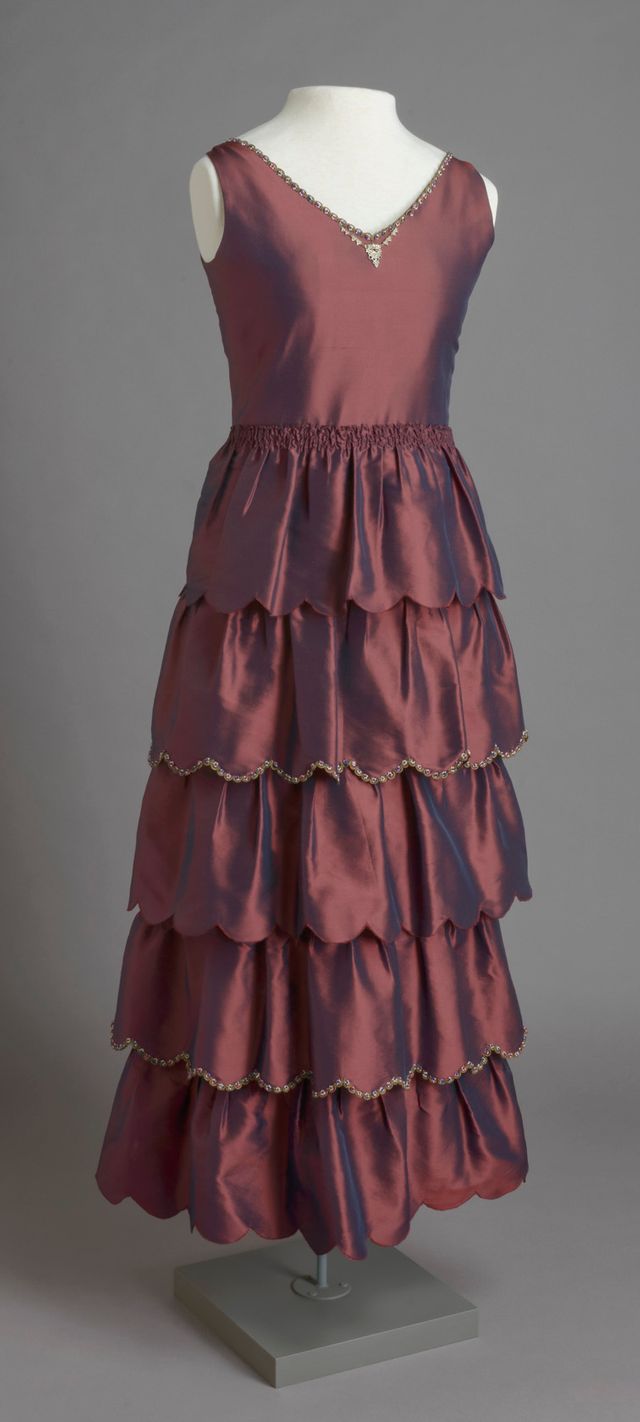 Mary's engagement episode dress.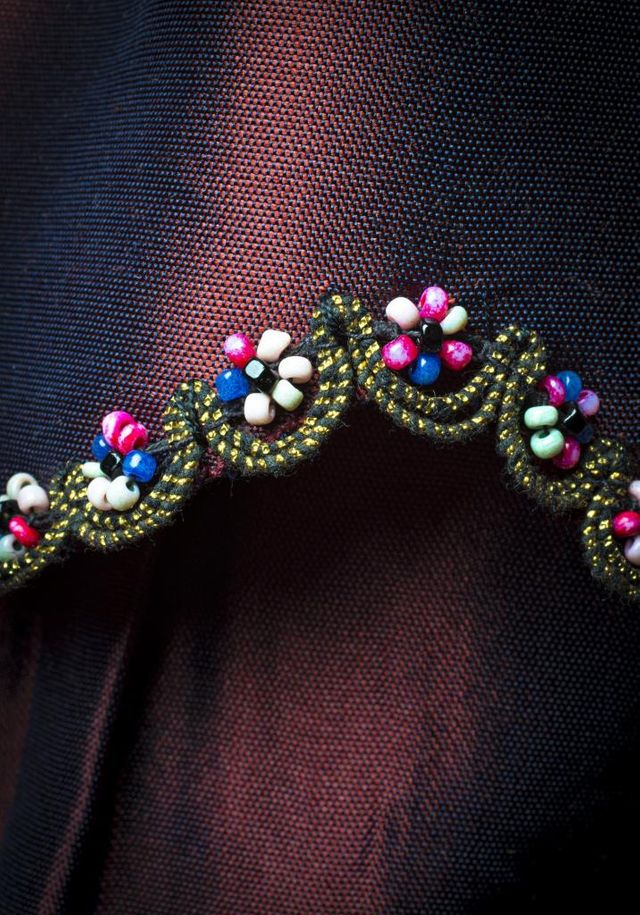 A detail of the beading on Mary's engagement dress from Downton Abbey.