All-New: "Fashion Serge with Pamela Leggett"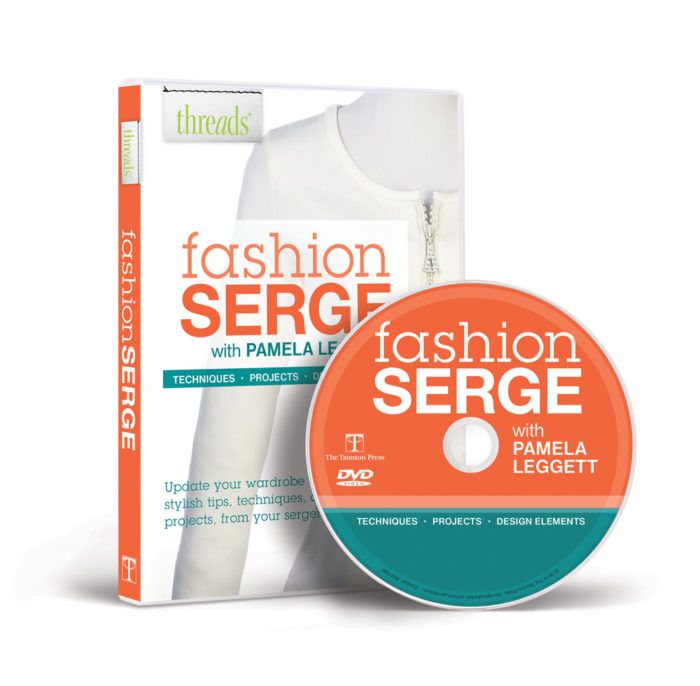 We're thrilled to announce the release of the all-new video Fashion Serge from frequent Threads contributor, instructor and serger expert, Pamela Leggett.
WHAT YOU'LL LEARN
In this DVD workshop, you'll be introduced to exciting ways to use your serger. Pamela Leggett shows you how to create delicate pintucks, edgy exposed seams, faux-crocheted lace, woven textures, and piping on your serger. You'll also learn how to serge a modern pencil skirt, revamp a T-shirt, and stitch a cozy vest.
Included in Fashion Serge is a quick review of basic techniques. To get you up to speed quickly, Pamela walks you through the essentials, including:
Needles and threads
Seams and seam allowances
Tension and differential feed
Serger skills for fashion
Serging knits
If you're ready to unlock the creative potential of your serger order your copy today.
Do you own a serger? If not, are you planning to purchase one? If you're looking for more information on how to best use your serger, check out this slide show featuring six serger secrets and techniques.