Louise Cutting Answers Your Questions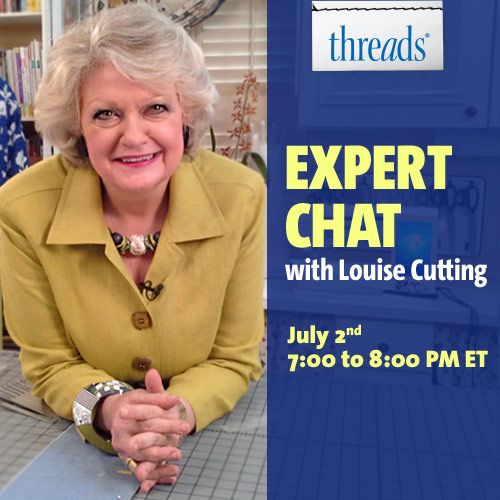 EXPERT CHAT IS CLOSED.
Welcome to Threads Expert Chat with contributing editor, sewing instructor, and pattern designer Louise Cutting. Please leave your sewing questions in the comments section and Louise will reply accordingly.

CHAT GUIDELINES:
You must have a ThreadsMagazine.com account to participate. If you dont' have one, please click here to sign up for your free account.
Refresh your Web browser to view new comments, questions, and answers.
Due to time constraints, we ask that you keep your questions brief.
Happy chatting!