Video: Use Elastic to Space Buttons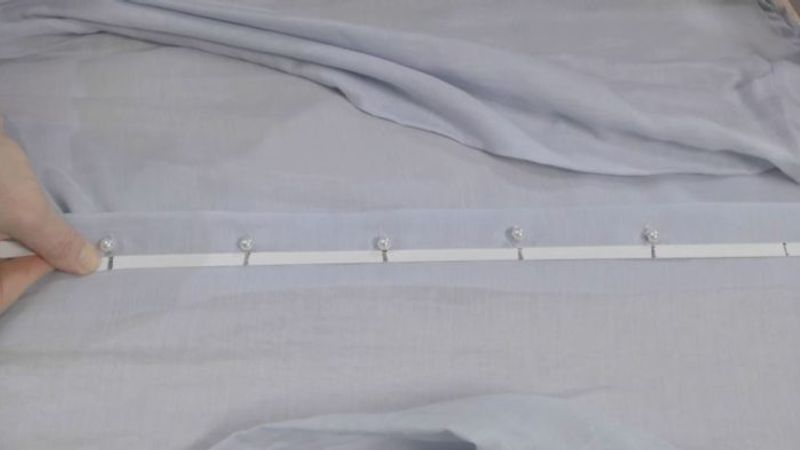 produced by Evamarie Gomez and Judith Neukam; Shot by Gary Junken
If you're putting buttons and buttonholes down the front of a blouse, you know that accurate spacing can be a challenge. First, you have to measure the space, and then divide it into equally long pieces. But there's a better way.
Linda Boston of Woodbury, Connecticut, tells us how to position a series of buttons, buttonholes, snaps, or any sewing detail. She says to place evenly spaced marks on a piece of elastic. Align the first mark on the elastic with the starting point on the garment, and stretch the elastic until the correct number of marks fit the space. Then, transfer the marks to your garment.
---
Submit your tip!
At Threads magazine, we're always on the hunt for smart tips, tricks, and solutions to help you sew smarter, better, and faster. Send us your great ideas for a chance to be featured in the magazine's Tips department or in a future episode of There's a Better Way.
Tips can be emailed directly to Threads or mailed to Threads Tips, P.O. Box 5506, Newtown, CT 06470.
We pay for any tips published in our magazine.