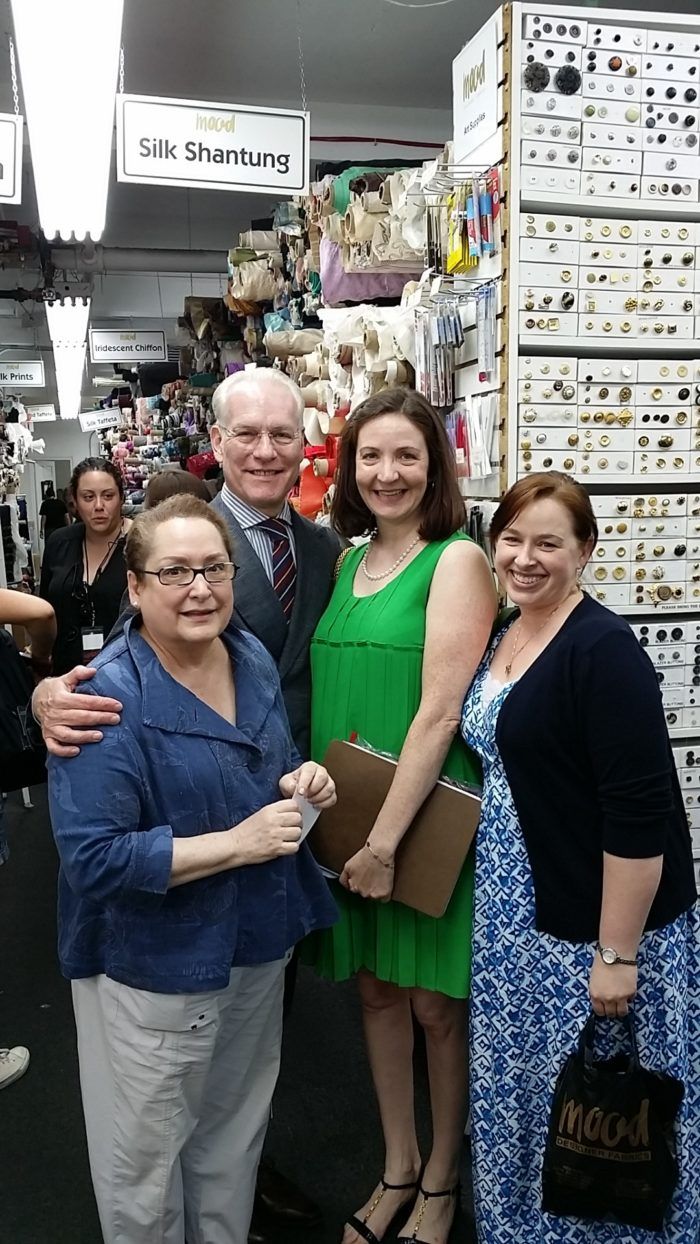 Threads' staff recently had two exciting excursions into New York City that we want to share with you. On July 11, three editors went to Mood for an all-day fabric-shopping marathon–and we met Tim Gunn of Project Runway. It was such a thrill to meet him and exchange a few compliments. We visited the Big Apple again on July 14 to see the much-anticipated Charles James exhibit at the Metropolitan Museum of Art.
The exhibition, "Charles James: Beyond Fashion," finishes its run at the MET on August 10, 2014, so if you're local and you haven't seen it yet–go now! It is simply stunning, visually, but also fascinating in terms of the technology used to peel back the layers of James' famous ballgowns and other garments and show how they were assembled and wrapped around the body. You can see all of the James-designed garments on the Met's website by visiting the online collections database, including up-close views of the garments' insides in some cases. But there's no substitute for being just a few feet away from them on their spot-lit pedestals in a darkened room and be able to walk around them and view them from all sides; to lean in and trace–with your eyes, natch–the path of the seams and to see the different fabric textures and sheens he combined for specific visual effects. Plus, at the base of each pedestal is a screen relaying details of the gown and showing animations of the garment's various shapes, its understructures, and finished silhouette.
Have you visited the Charles James exhibit? If so, what did you enjoy most? If you haven't been yet, do you plan on visiting?