SewStylish Fall 2014 is Here!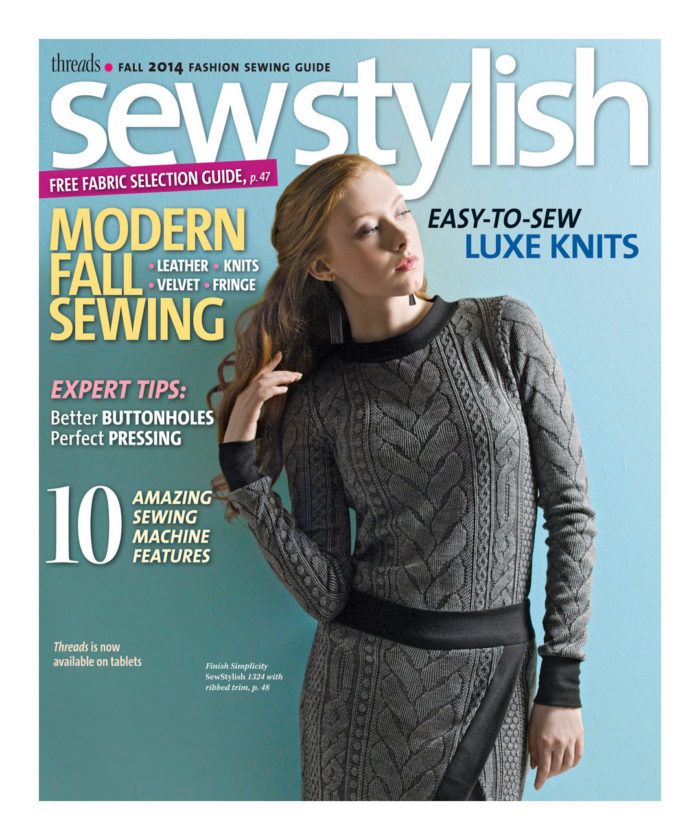 The Fall 2014 issue of SewStylish hits newstands August 1, and it has tons of inspiring techniques, patterns, projects, and more. Here's a quick round up of what you can expect to find inside the Fall 2014 issue.
Don't miss any of the 2014 fall trends and techniques by ordering a copy, downloading the digital issue, or purchasing the tablet edition.
The Highlights
No-Fuss Leather. Smart techniques for luxe results.
Sweather-Knit Edges. Finish comfy garments with these bulk-free options.
Romantic Velvet Skirt. Elastic shirring creates an easy and flattering fit.
Custom Cover. Dress up your ironing board and add a matching tool caddy.
Trapeze Bag. A separating zipper closes this roomy, easy-to-sew tote.
Machine Power. 10 features that make you say "Wow!"
Press Like a Pro. How to use heat and steam to expertly shape and finish garments.
 
And of course, you'll also find our regular departments:
Cool Tools. Lustrous thimbles, iron magic, and a variety of books.
Designer Insider. Ready-to-wear, bridal, and pattern design are all in a day's work for Project Runway winner Leanne Marshall

Fabric Lab: Fabulous Fringe
Couture Know-How: Understitch by Hand
web extra: More Understitching Techniques (coming soon)
Embellishments: Cinched keyhole opening and faux lace-up placket
Sewing School: The Kick Pleat
Fast & Fabulous: Quick Wrap
Don't forget, you can also preview SewStylish Fall 2014.