Project Runway Season 13, Episode 1: "The Judges Decide"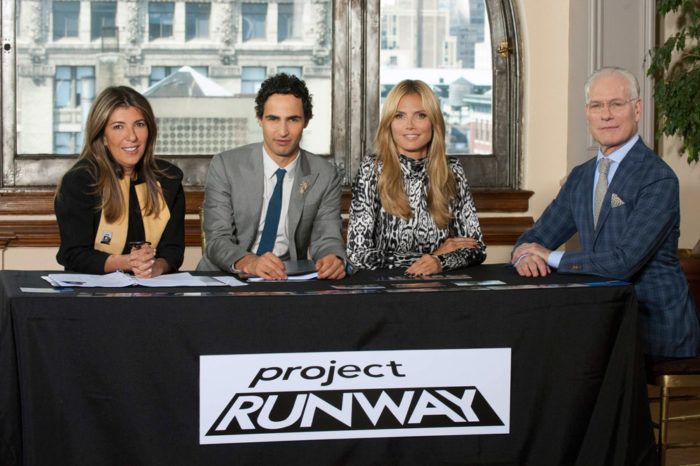 After a year hiatus, the original Project Runway is back with an all-new season, or as Tim Gunn called it (as he surrendered a fist pump), "Lucky season thirteen!" Fashion industry heavyweights Nina Garcia, Zac Posen, and Heidi Klum reprised their role as judges. Klum, of course, plays double duty as the host. 
Episode one began with the 18 finalists presenting their collections to the judging panel during their final audition. The first designer to go before the judges was Brooklyn, NY based designer Korina. Her collection was well received–prompting Heidi to ask, "Am I allowed to buy things today?" As expected, there were a few hits and misses but the judges seemed pleased with their final selections. When the audition came to an end, the 18 designers faced elimination: 15 survived, 3 were sent home.
Per the usual, Tim Gunn lead the remaining designers to the space where creativity flows and drama ensues: the workroom. Once the contestants settled into their spaces, Tim Gunn introduced this season's twist: a past designer had been resurrected to compete in season 13. Amanda Valentine from season 11 was brought back through a vote via social media giant InstaGram.
For the season's first challenge, designers created a spring look that would be representative of their spring collection if they made it through to New York Fashion Week. What's the twist you ask? The designers had one day to build their look and could only use fabrics that were provided for them. Gasp–no shopping trip to Mood Fabrics! They could, however, trade fabrics with each other.
The guest judge was Julie Bowden, star of hit ABC TV sitcom Modern Family. First introduced last season, the "Tim Gunn Save" is back.
Now–on to the runway looks!
The Top:
Sandhya Garg's winning design: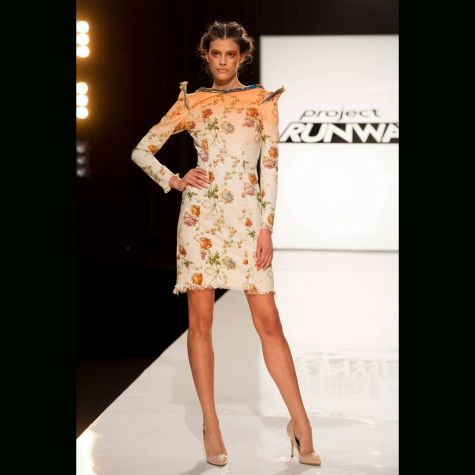 Char Glover's design: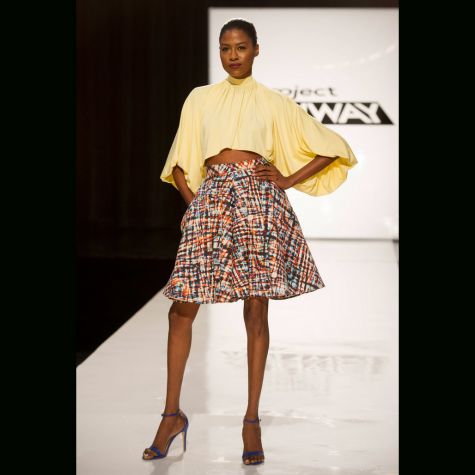 Amanda Valentine's design: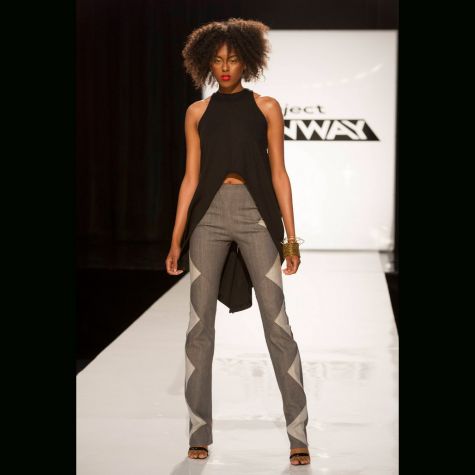 The Bottom:
Jefferson Musanda's losing design: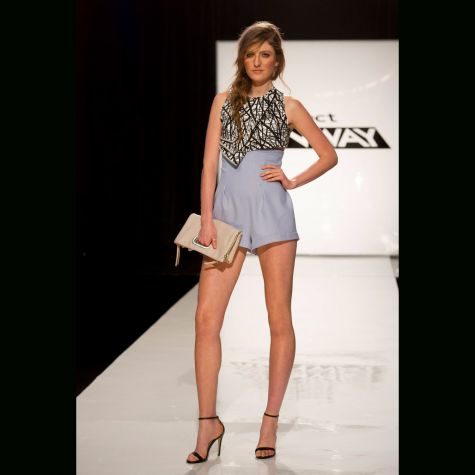 Mitchell Perry's design: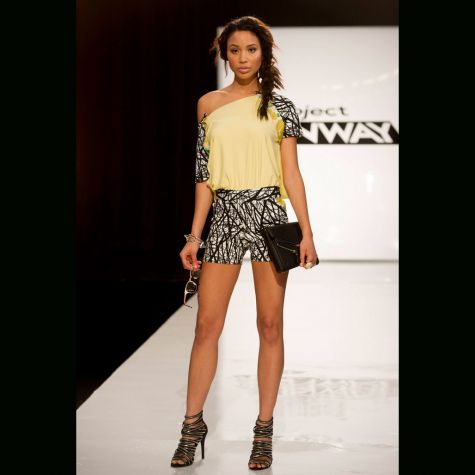 Angela Sum's design: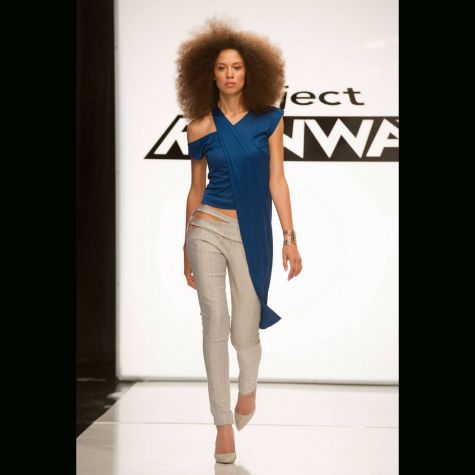 The Rest of the Looks:
Korina Emmerich's design: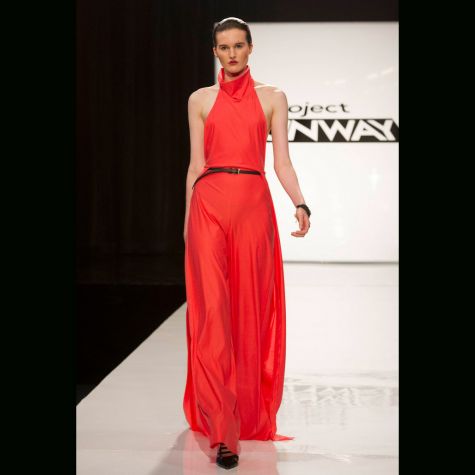 Fäde Zu Grau's design: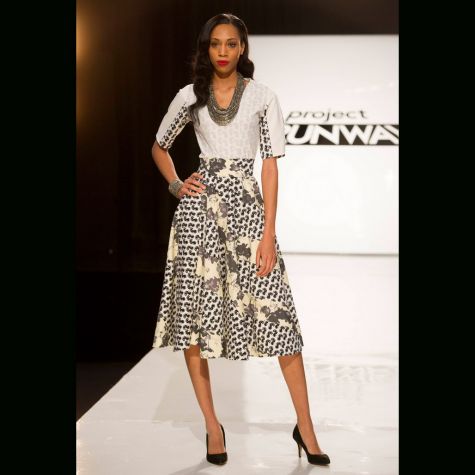 Kristine Guico's design: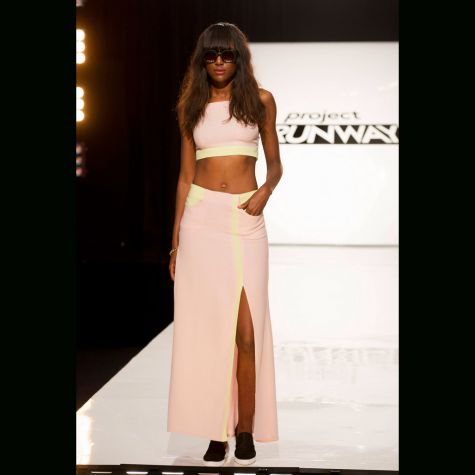 Sean Kelly's design: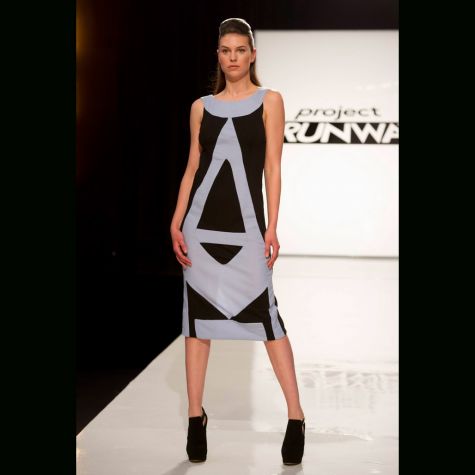 Hernan Lander's design: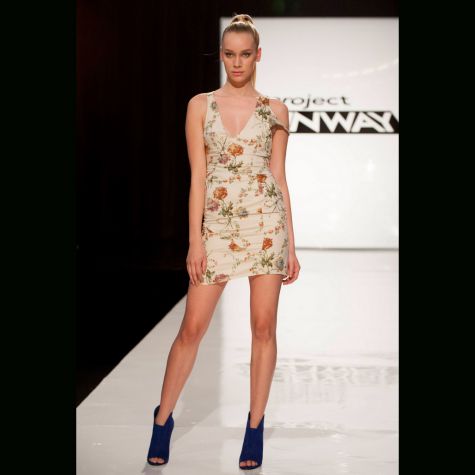 Alexander Knox's design: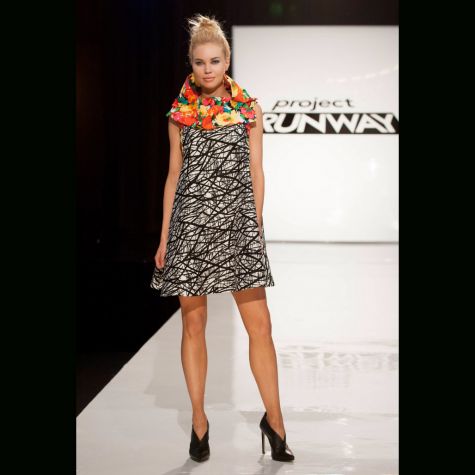 Samantha Plasencia's design: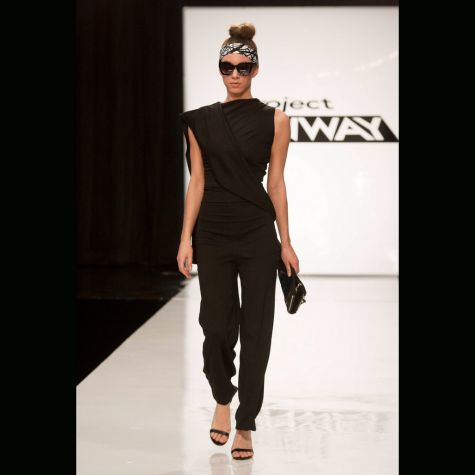 Carrie Sleutskaya's design: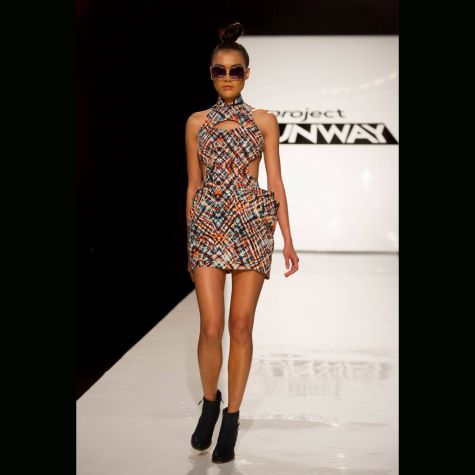 Emily Payne's design: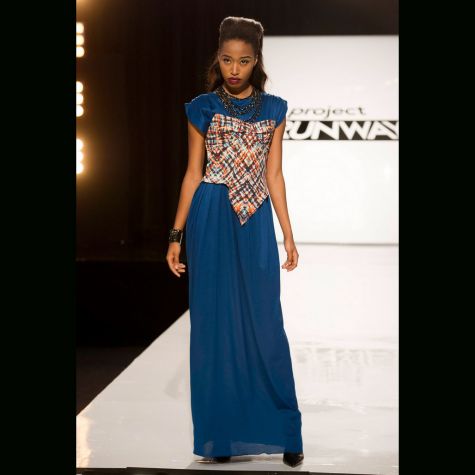 Kiniokahokula Zamora's design: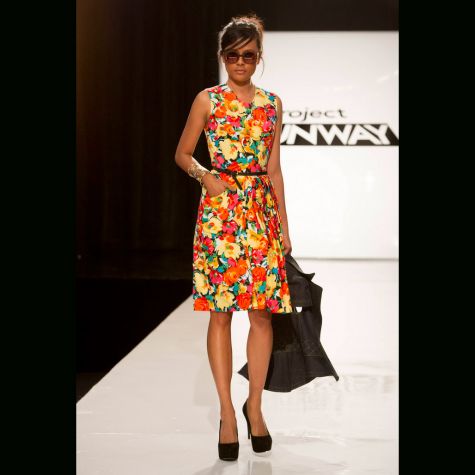 Some, if not most, of the designers appeared to be shocked with the judge's decision. What did you think of the outcome? Did you enjoy the first challenge? Which designer are you rooting for? Which outfit do you think was most flattering on the model?  What do you think about the collaboration with InstaGram for the #RunwayRedemption vote? Share your comments below!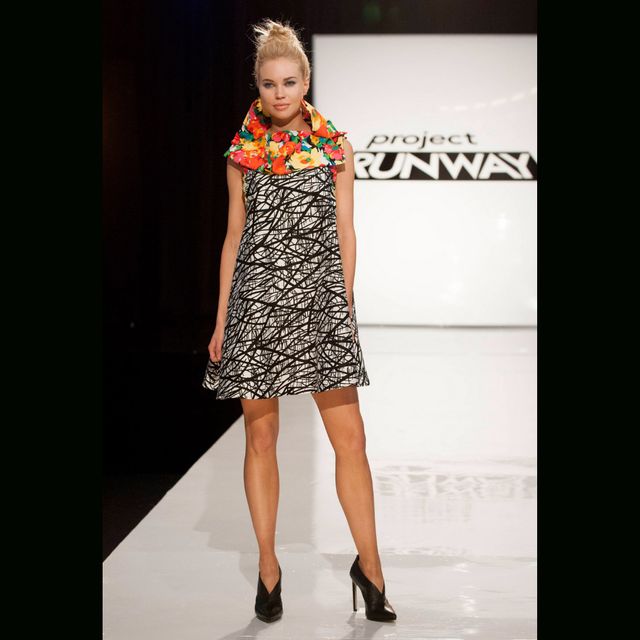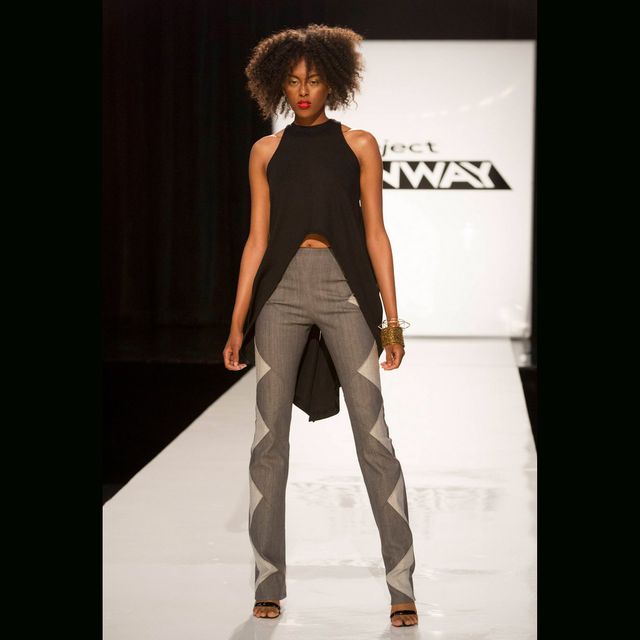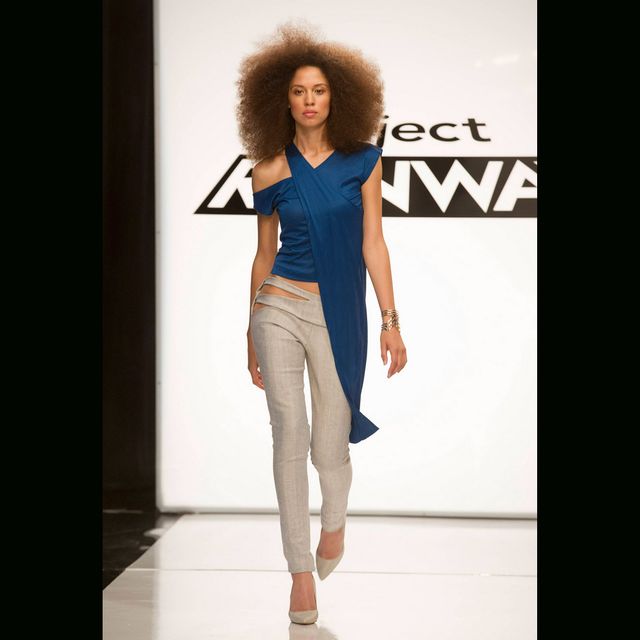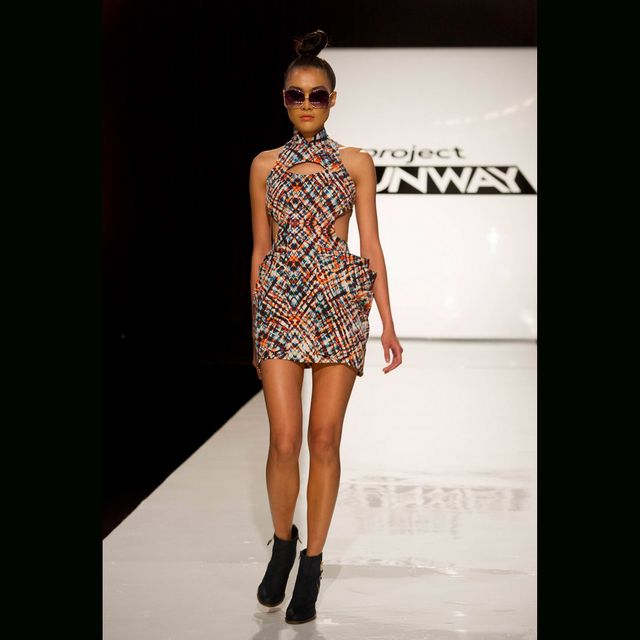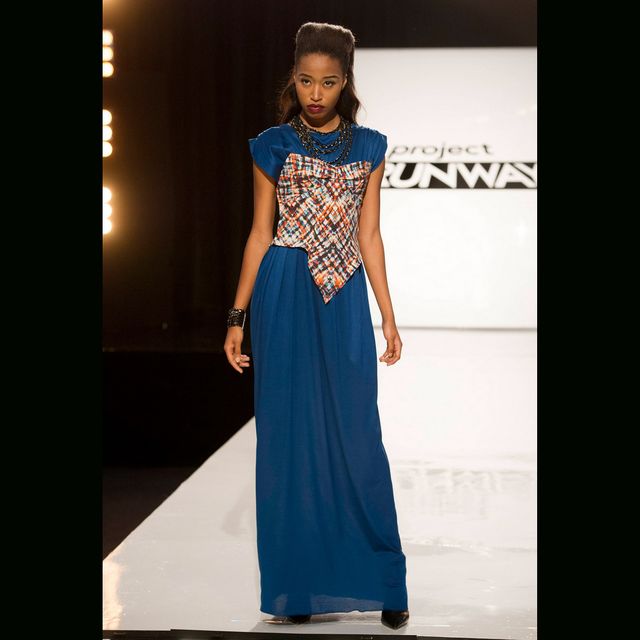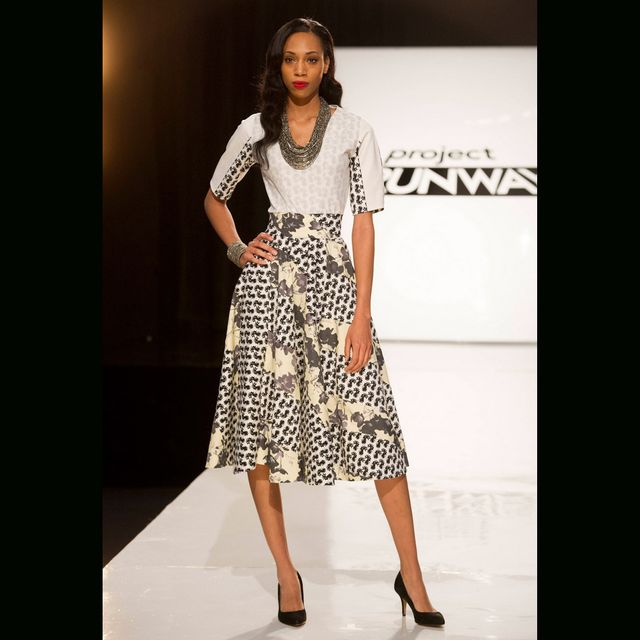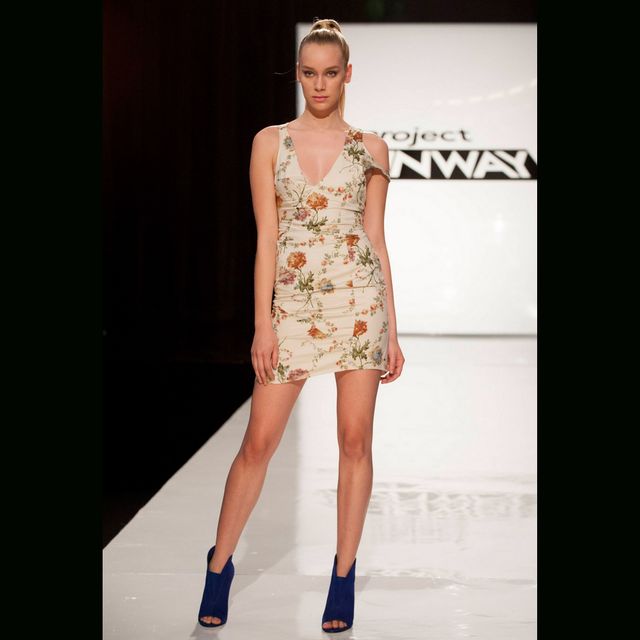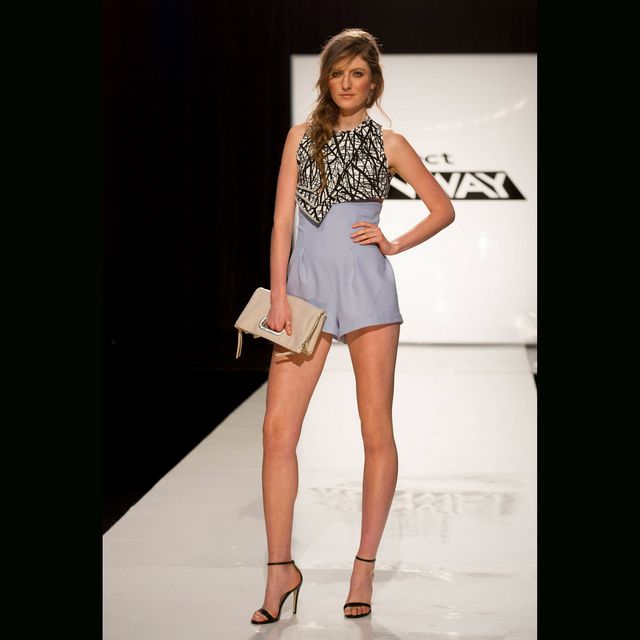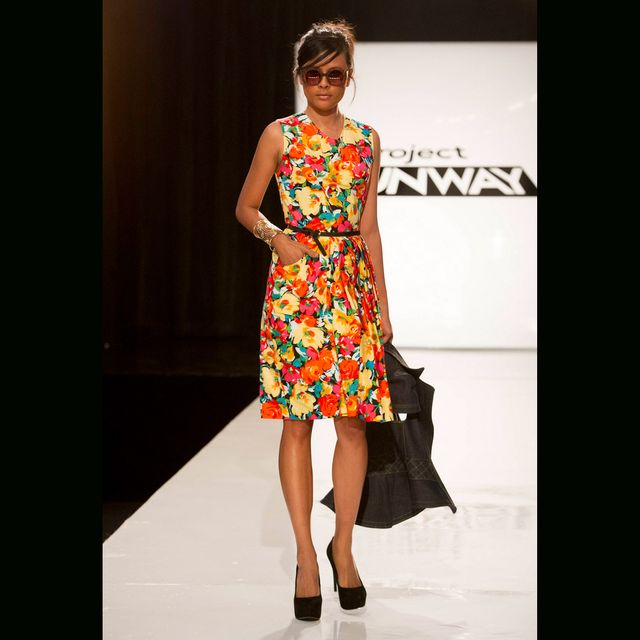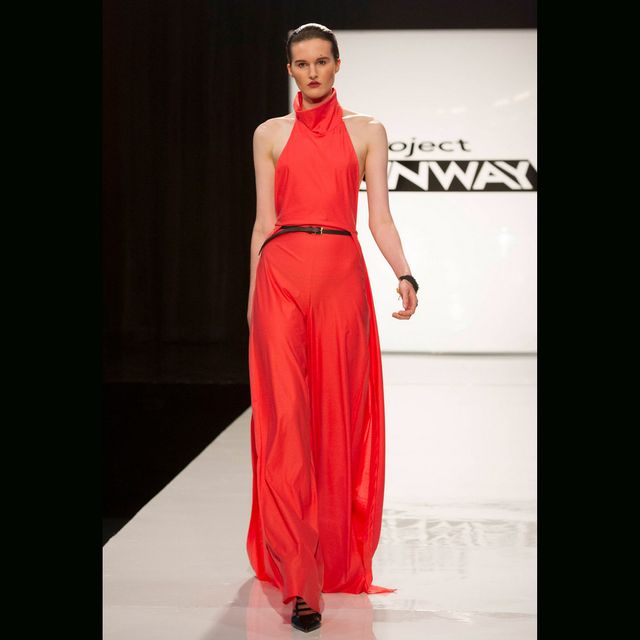 Here is Korina Emmerich's design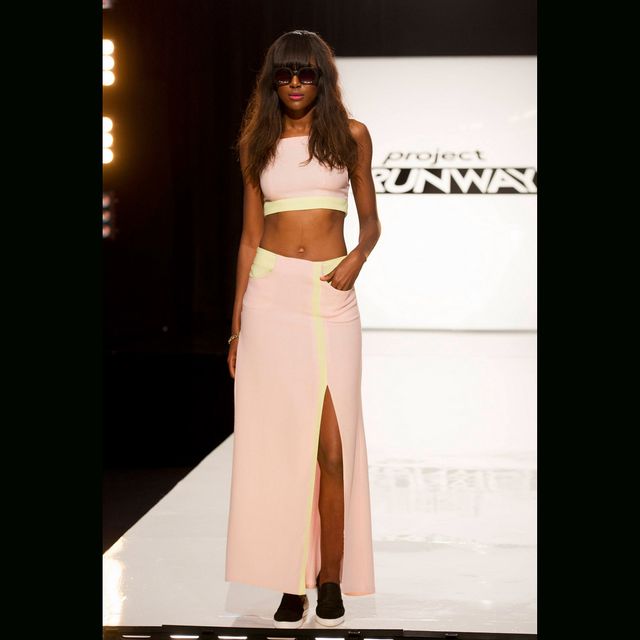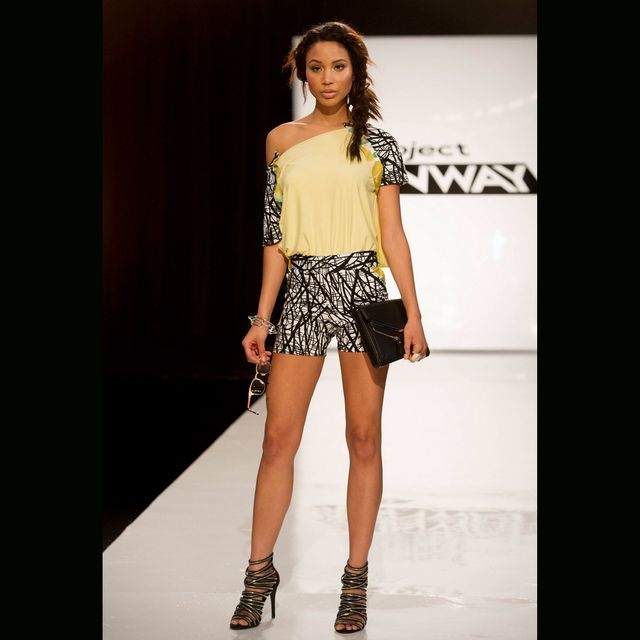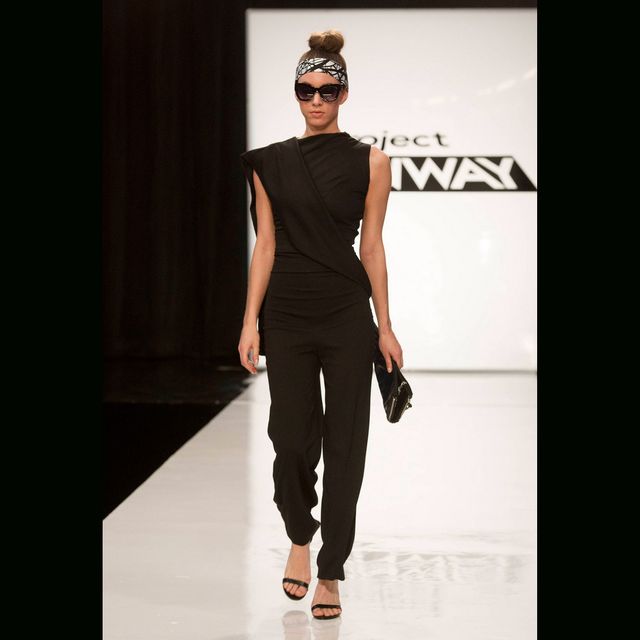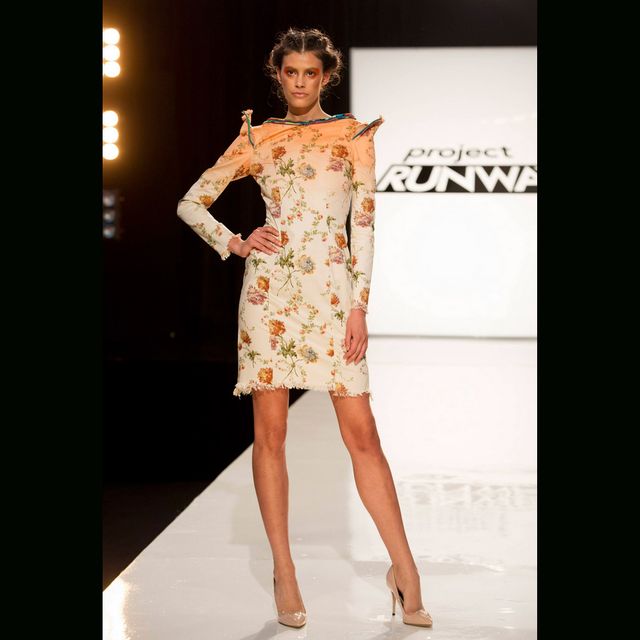 The winning design by Sandhya Garg.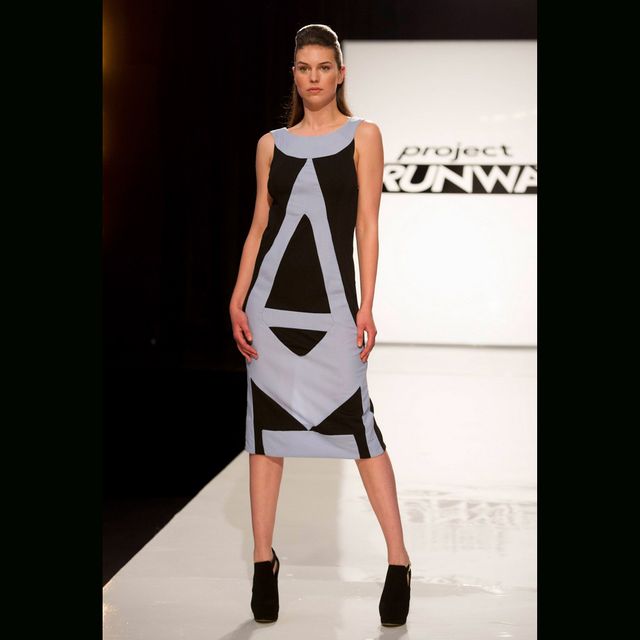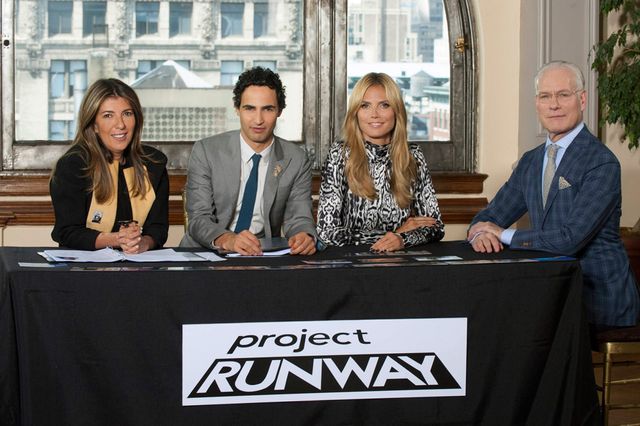 Fashion industry heavyweights Nina Garcia, Zac Posen, and Heidi Klum reprised their role as judges. Tim Gunn serves as mentor.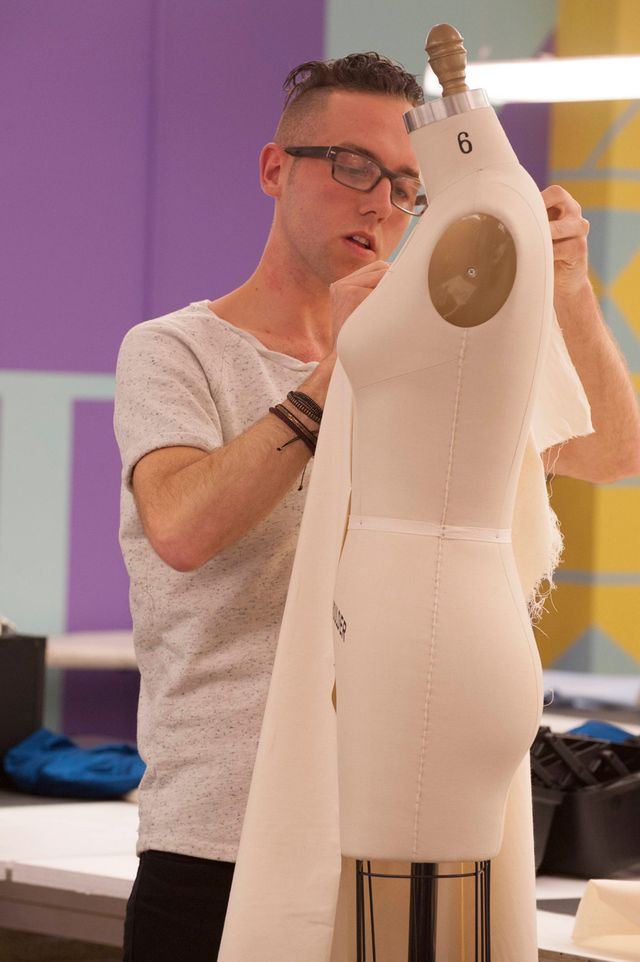 Alexander Knox making it work.