An Easy Way to Accurately Pleat Ribbon for Trims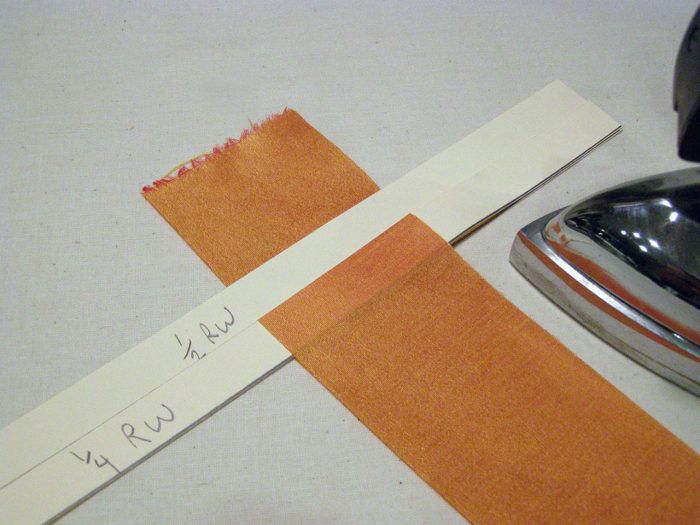 I was teaching a class recently for the Massachusetts chapter of the Window Coverings Association of America. We were making samples of different trims, and I demonstrated how to mark muslin with a permanent marker.
For more inspiration be sure to pick up the latest issue of Threads, and don't miss other techniques like this one by ordering a print subscription which comes with FREE access to our tablet editions.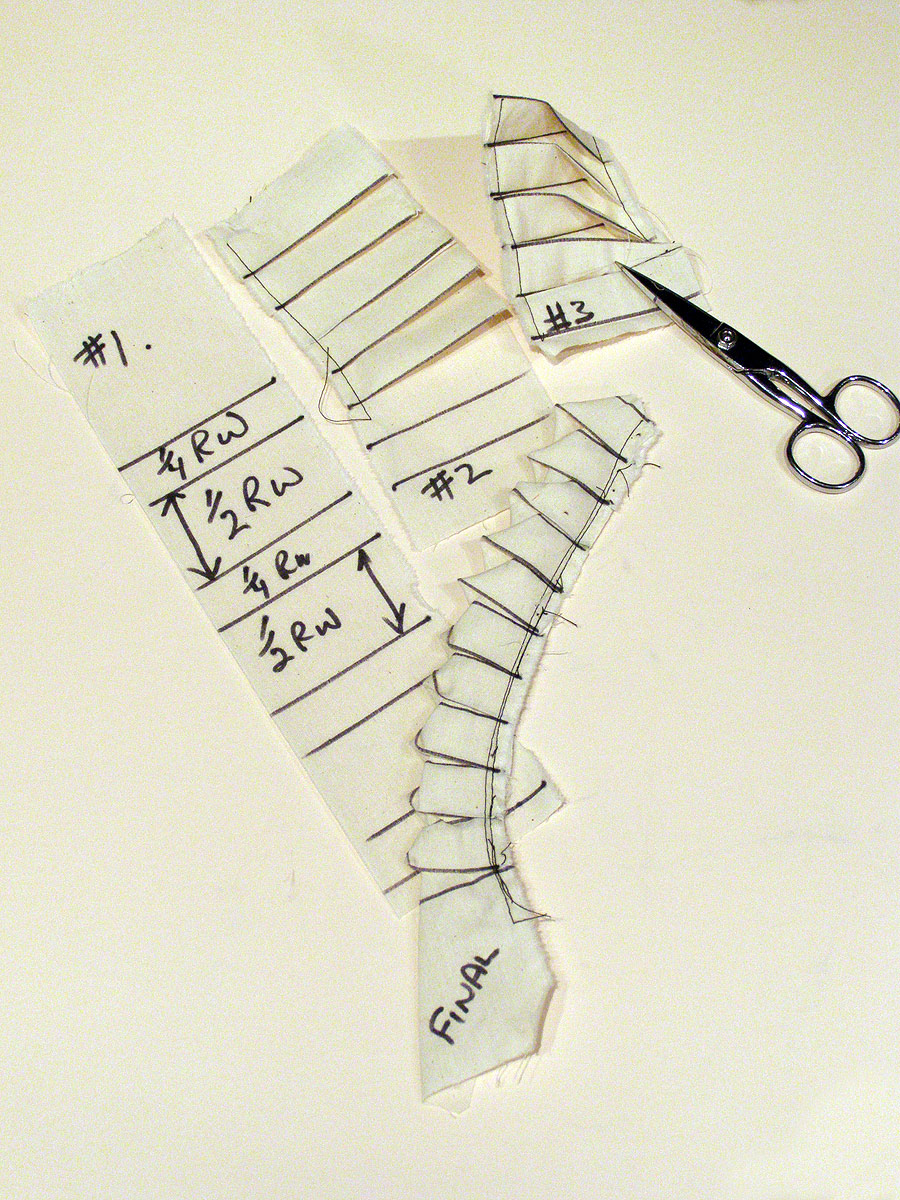 This method will work beautifully for the trims I've blogged about in the past such as this lovely pleated trim; this re-creation of a pleated edging; the box pleat experiment, part one; and the the cross drape, part two.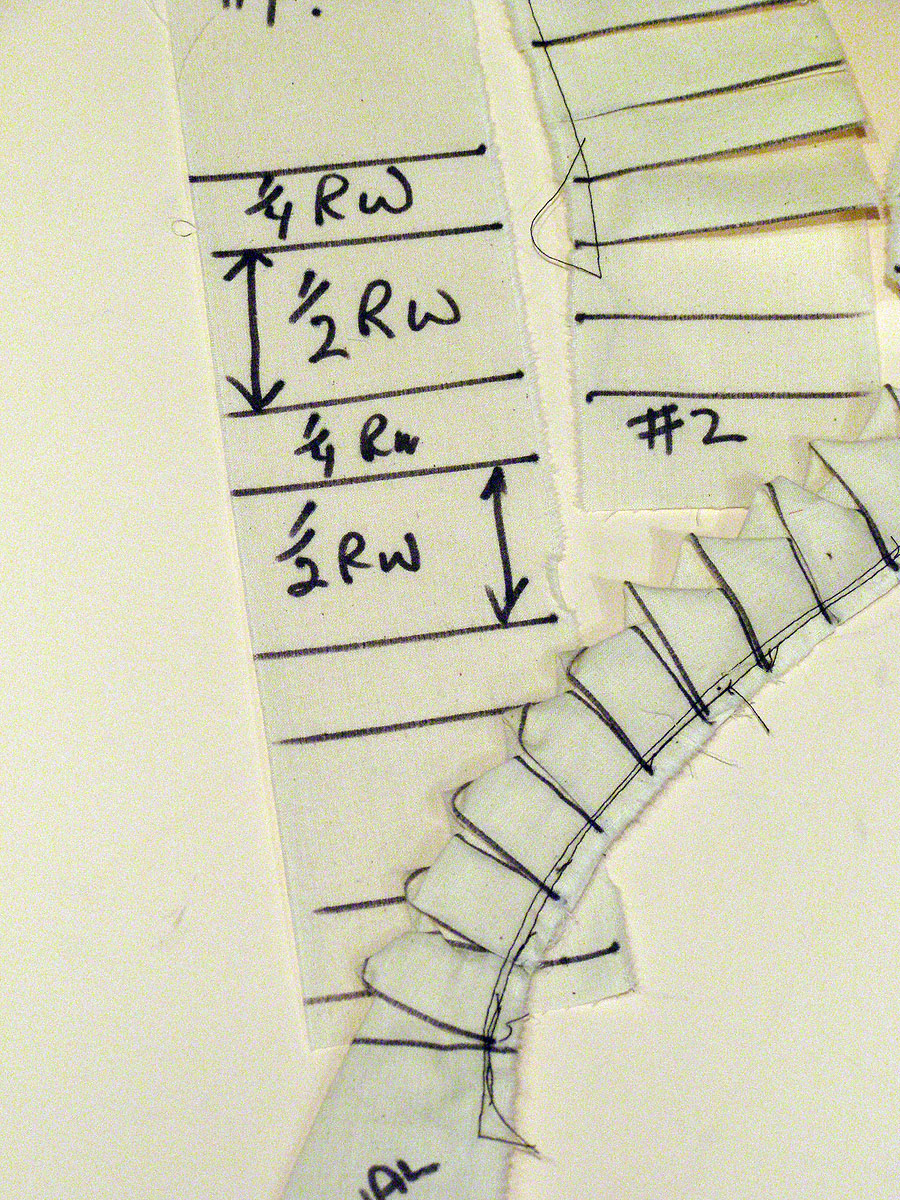 A question arose during the class: How can one quickly and easily mark the pleats on finished fabric? Not with a permanent marker, for sure. I decided to figure it out.
In woodworking, there is a measuring tool called a jig. It is sometimes purchased, but many times it is made specifically for a particular project. A jig provides the means for accurate duplication. It enables you to do the same thing over and over.
I've created a jig for the specific pleats I needed for this trim. I based my dimensions on the finished fabric or ribbon width (RW). By the way, this trim is featured in a previous technique post. This method will work for other trims I've written about, which can be accessed by clicking here and here.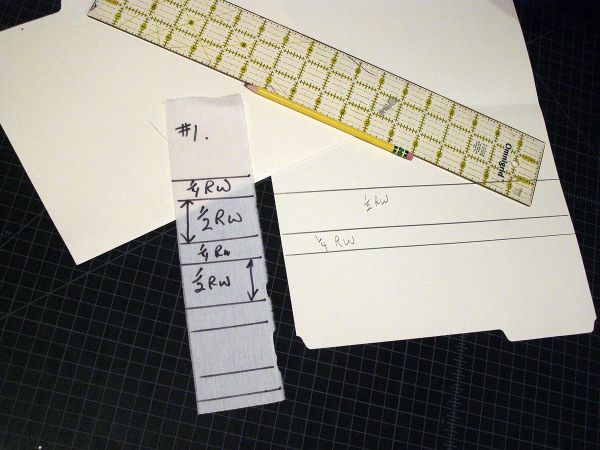 This simple jig is cut from a manila folder. I measured the pleat depths and marked their distances on the folder.
This design needed two pleats, so it needed two jigsone for the depth of the pleat and one for the return.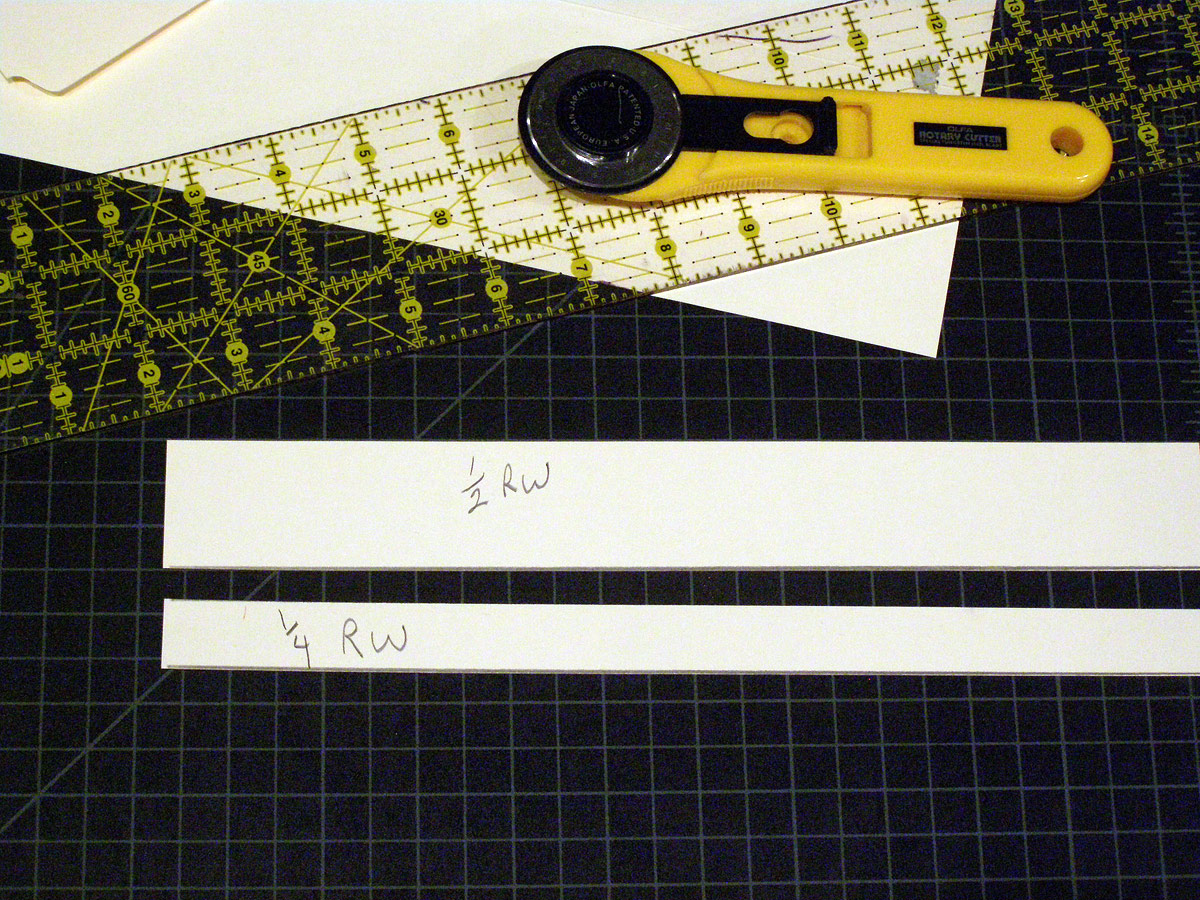 After experimenting, I found a longer jig was easier to manage than one that…
Start your 14-day FREE trial to access this story.
Start your FREE trial today and get instant access to this article plus access to all Threads Insider content.
Start Your Free Trial
Already an Insider? Log in