The Winners of Simplicity Pattern 1466 are…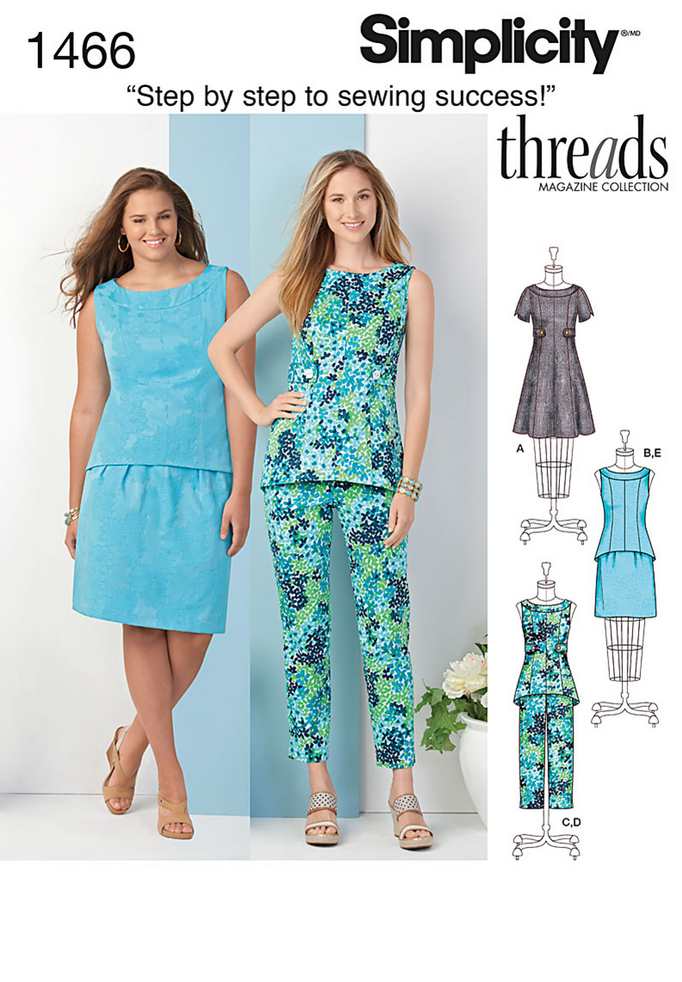 Congratulations to Andysmom and Mutti who were randomly chosen to win Simplicity pattern 1466 which is part of the Threads Pattern Collection! The winners will each receive their own copy of the pattern in the size they asked.
If you missed your chance to win, you can order your pattern today from Simplicity. This modern and fun pattern includes great garments to add to your business casual wardrobe. It includes a top, tunic, and dress with a wide scooped neckline and elegant princess seams for a formed fit. Also included in this pattern are a pair of slim pants and a skirt with front darts and a side zipper.
Congratulations to the winners again and happy sewing!