Two Understitching Techniques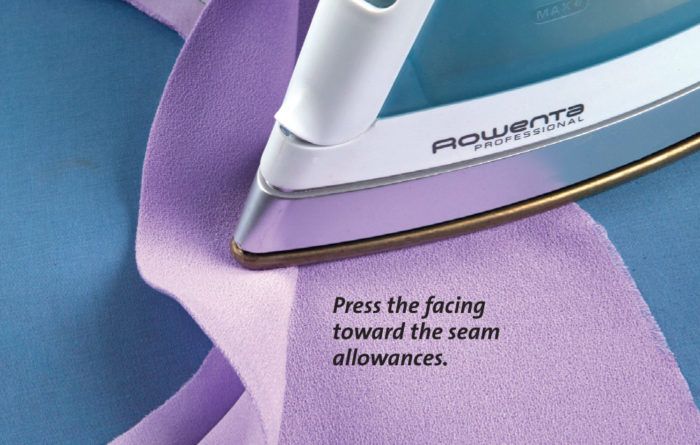 In "Understitch by Hand" from the SewStylish Fall 2014 issue, couture expert Susan Khalje shares fundamental hand-understitching techniques to help improve your sewing. In this Web extra, Susan shares two more understitching methods, one by machine and one by hand.
Machine Understitching
Quick to learn and simple to do, understitching by machine instantly gives your garments a professional appearance. Machine understitching can be applied to a garment facing or lining, with the same process applying to both.
1. Sew the facing (or lining) to the garment. Press the facing toward the seam allowances; work your way along the seamline a little at a time. In addition to orienting the seam allowances, this establishes a nice curve before you clip.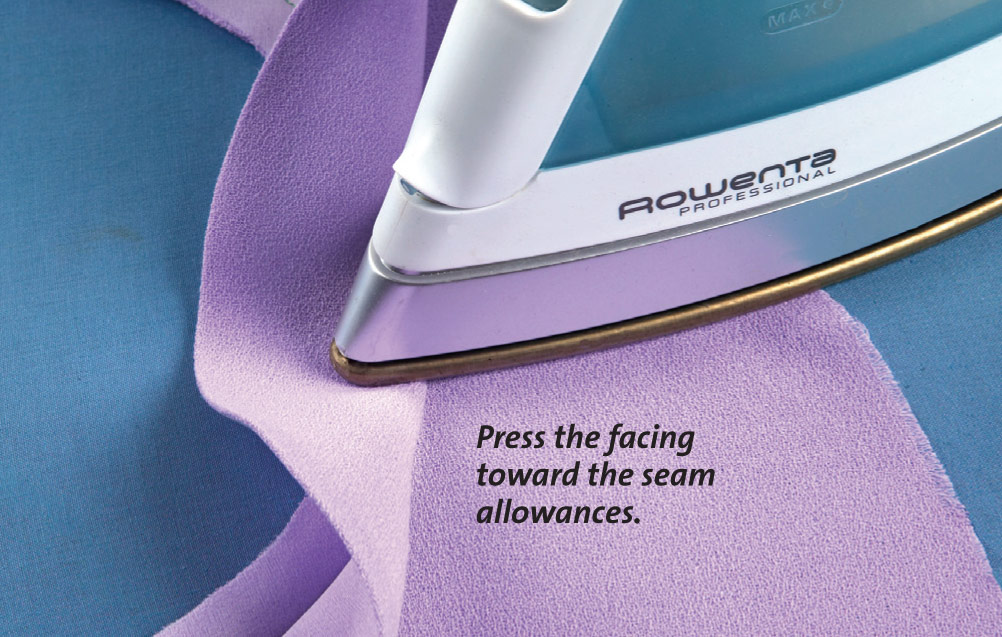 2. Clip the seam allowances perpendicular to the stitching line. Clip as much as necessary for the facing to lie flat against the garment. More clips are better than fewer; they release the curved seam's tension and give a smoother result. Clip only to about 1/4 inch from the stitching line.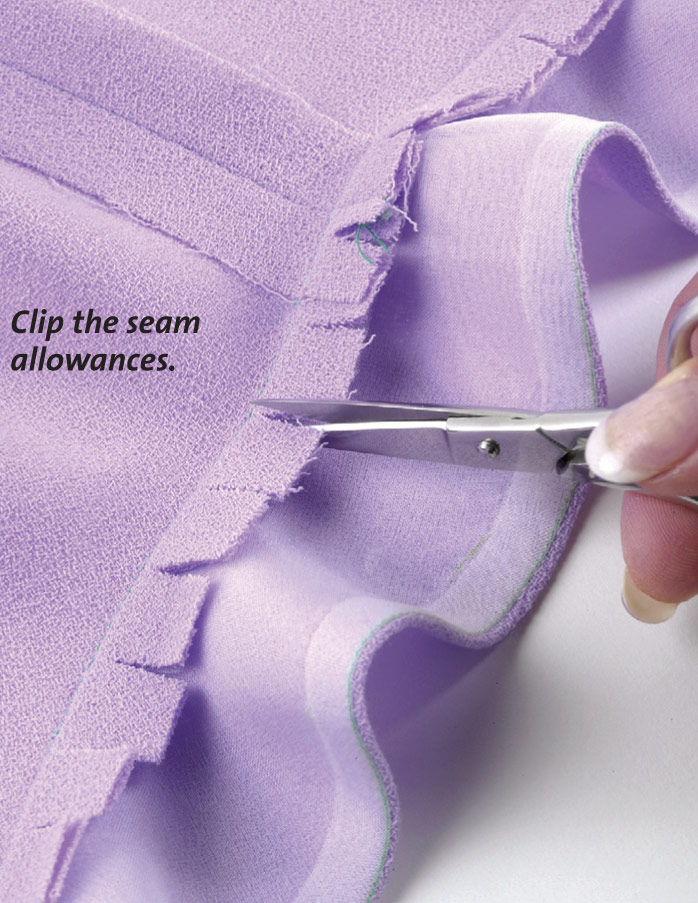 3. Understitch with the facing and garment right side up. Stitch only through the facing and the fashion fabric seam allowances. Flatten the seam allowances (which are underneath) as you sew. Stitch slowly to stay 1⁄16 inch to 1⁄8 inch from the seam.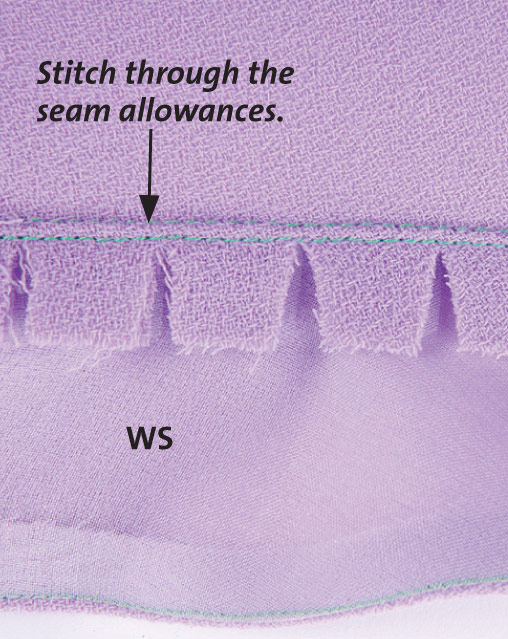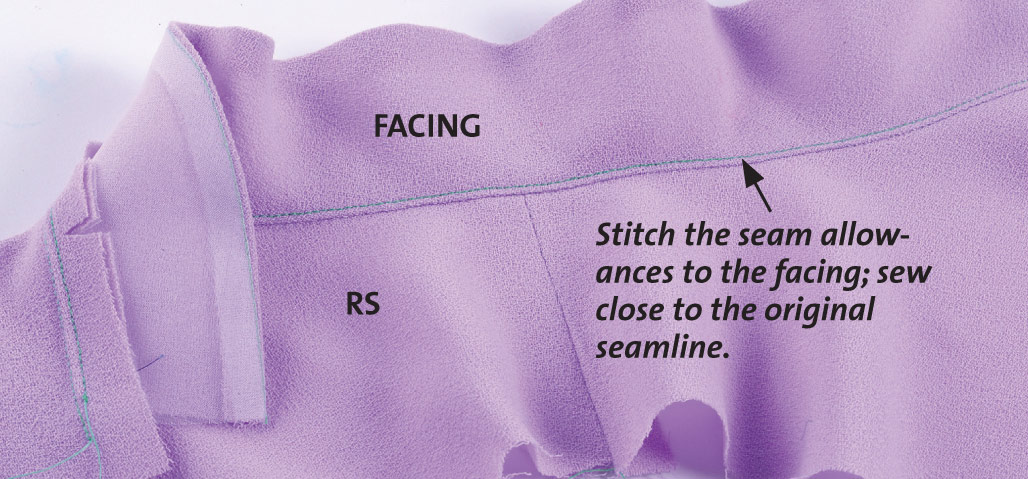 4. Turn the facing to the garment's inside. Press the understitching. Slightly roll the stitching line to fall just inside the garment and out of sight when the garment is worn. For added control, tack the facing to the intersecting garment seams and darts.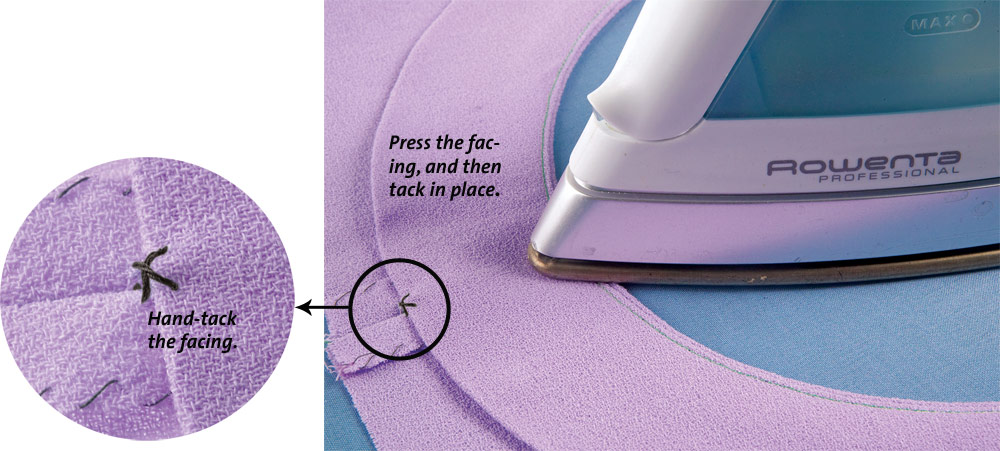 Press the facing, and then tack in place. Hand-tack the facing.
Decorative Hand Understitching
Understitching also can serve a decorative purpose on the outside of the garment. Here's how to combine form and function while showing off your couture sewing skills.
Make decorative understitching stand out with thick decorative thread.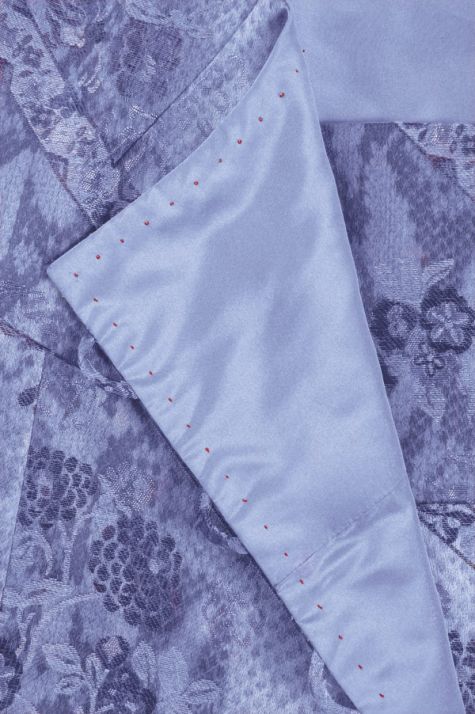 1. Use thicker decorative threads, such as silk buttonhole twist thread, to create these stitches. Decorative hand understitching needs to be absolutely even, so careful marking is a must. Use pins on both sides to mark the exact points where the stitches will go. Alternate the pin placement on the wrong and right sides.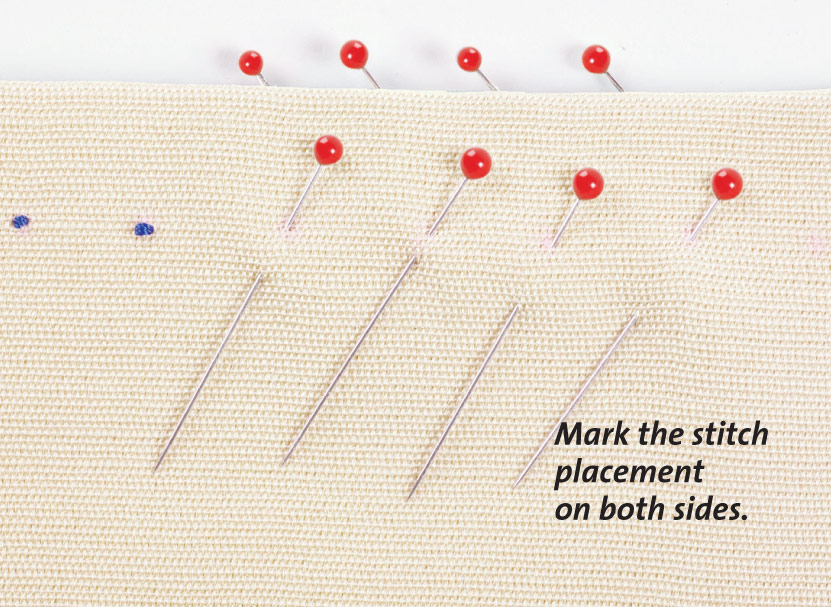 2. Apply this understitching so it's visible on both sides of the garment. Create a pickstitch on the wrong side, stitch through the inside fabric layers, and create a pickstitch on the right side. The stitch placement alternates on each side. Think of the stitches as a combination of a pickstitch on the right sides and a catchstitch worked from the inside. Work slowly and carefully to maintain the stitch placement and tension.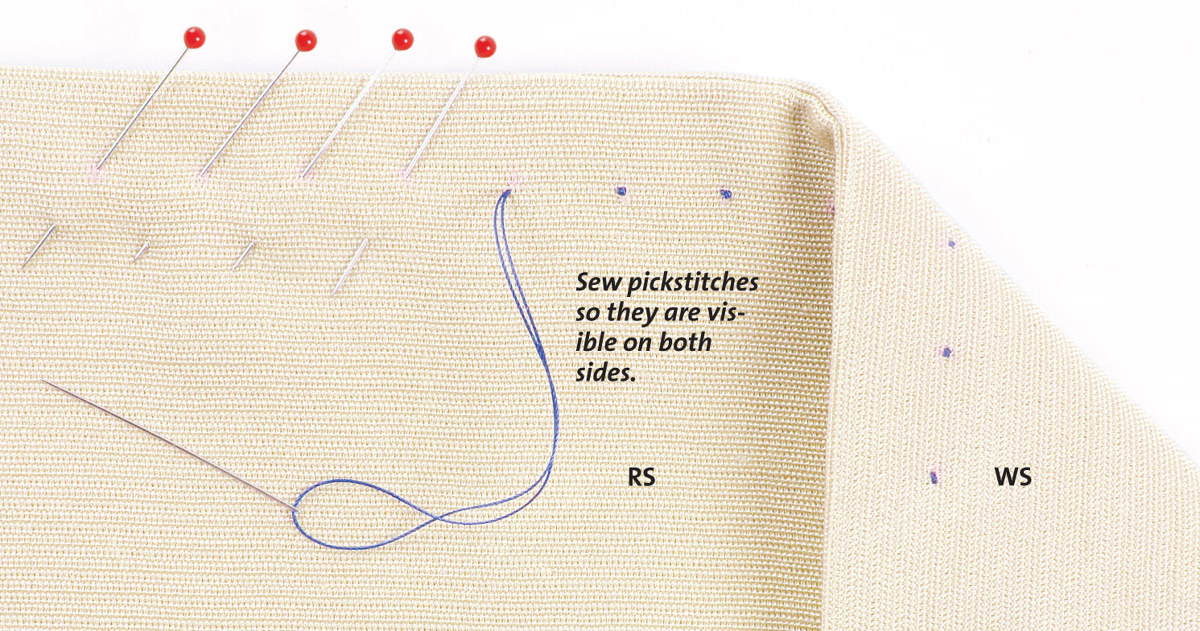 Decorative hand understitching adds interest and a nice finishing touch.

Have you tried one or both of these methods? What is your "go-to" hand-understitching method?