"Costumes of Downton Abbey" at the Winterthur Museum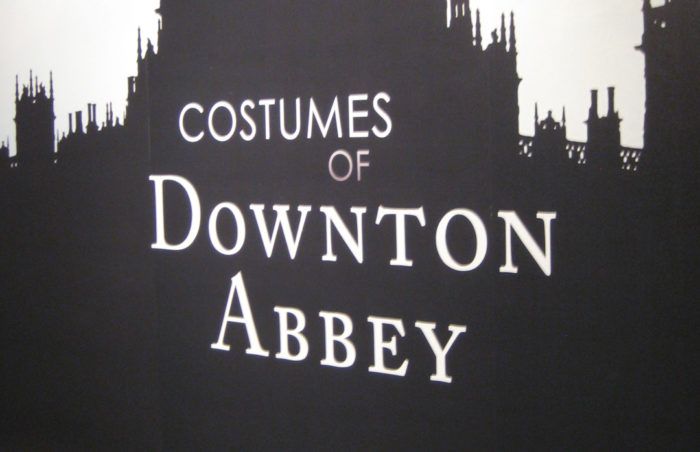 If you haven't had the chance to visit the Downton Abbey costume exhibition at the Winterthur Museum in Wilmington, Delaware, now's the time to book your tickets. Whether or not you've ever seen the award-winning PBS show or haven't missed an episode, you will surely be fascinated by both the garments and the quality of information curated for this exhibition.
This magnificent collection brings together forty costumes and accessories worn by all of the show's major characters–from the Crawley family's lavishly embellished dresses and tailored suits to the more subdued uniforms worn by the maids and valets. Each grouping of costumes is accompanied by information about the show, the garments, and the time period to help paint a picture as to why things were done the way they were.
Throughout the gallery, you'll also encounter interesting facts such as: how long the costume designers are given to complete a season worth of garments; how individual outfits were constructed and designed for the show; what time of day certain fabrics and elaborate accessories were permissible to be worn in the early 1900s, and much much more.
Then, of course, there's the aspect of seeing these beautifully designed costumes up close. The elaborate workmanship on Lady Edith's wedding dress, for instance, is impeccable. Why squint at the television when you can see these works of art in person? From now until January 4, 2015, these garments will be on display at the Winterthur Museum. And, I can tell you from experience, this is one costume exhibition you won't want to miss!
Have you had the opportunity to visit this exhibition? If so, what were your favorite parts? If not, what are you most looking forward to? Please share your thoughts below!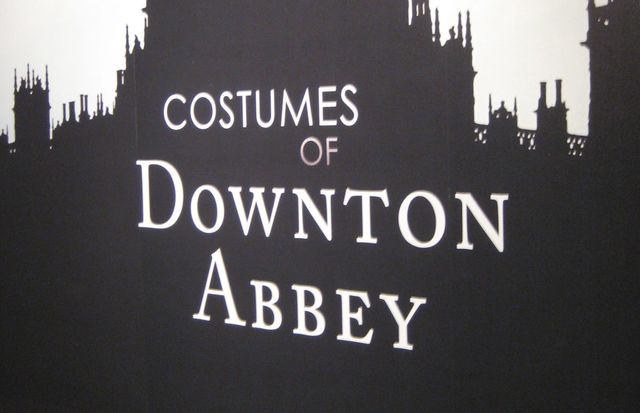 View the Downton Abbey costume exhibition at the Winterthur Museum until January 4, 2015.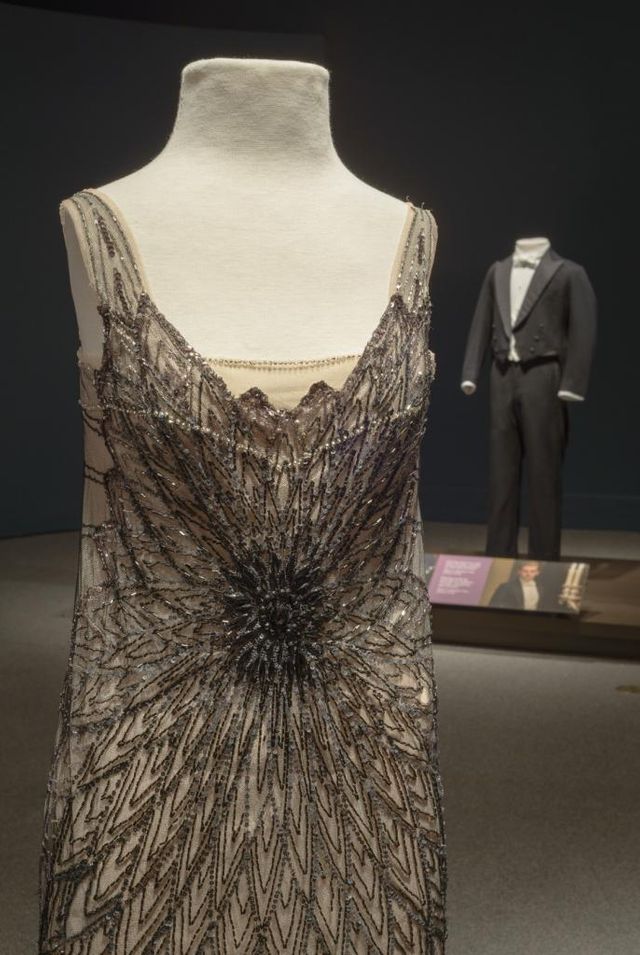 One of Lady Mary Crawley's heavily embellished evening dresses, worn in season two.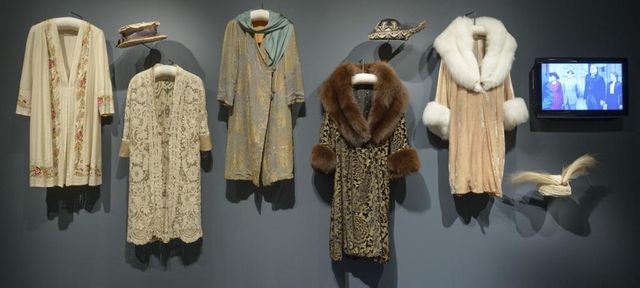 Luxurious coats and headpieces worn by some of the show's leading women.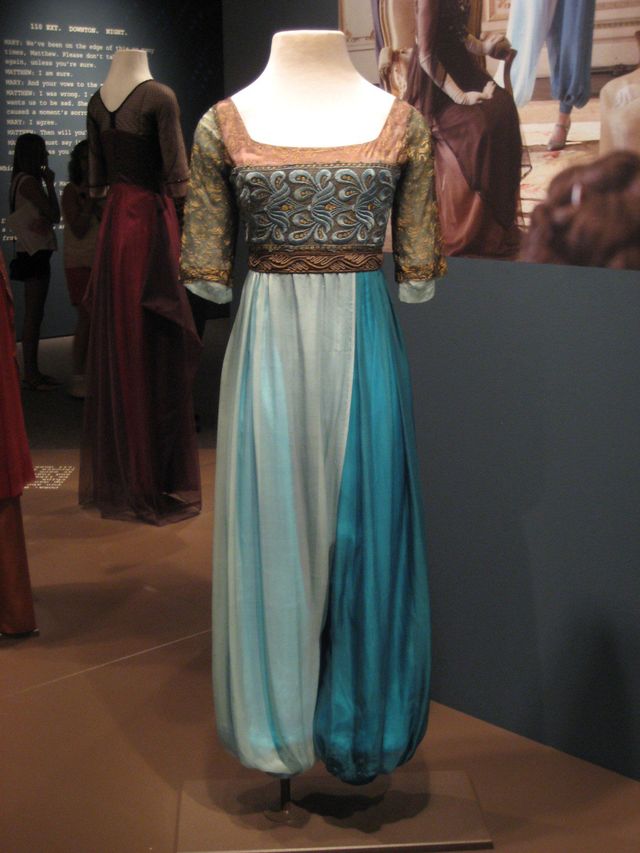 The bodice on this popular outfit, worn by Lady Sybil Crawley in the first season, was constructed with vintage fabric.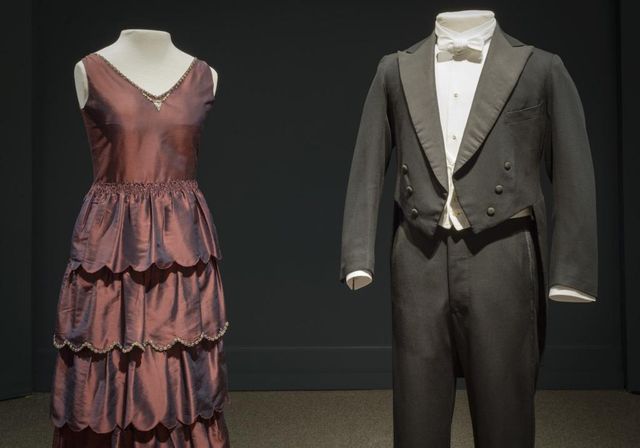 Lady Mary's engagement dress (left) was lightly embellished so it wouldn't distract from the heartwarming scene.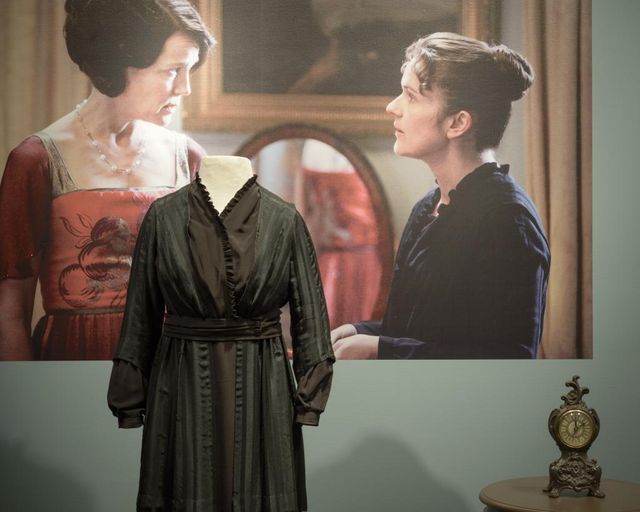 Ruffled edges were used to finish the uniform worn by Miss O'Brien, Lady Grantham's maid.