Project Runway Season 13: Episode 3, "Welcome to the Future"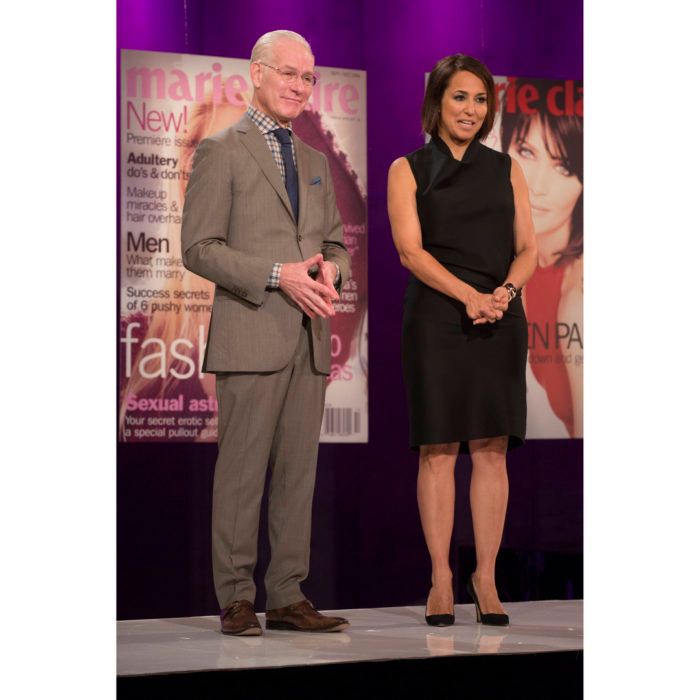 With this year marking the twentieth anniversary of Marie Claire magazine, the designers were asked to use inspiration from 20 years in the past to create looks that could appear in the pages of Marie Claire 20 years into the future. This was the first challenge the designers were given the chance to shop at Mood, and they were each given $200 to spend.
This week's guest judges were Anne Fulenwider, the editor-in-chief of Marie Claire magazine, and Amanda de Cadenet, fashion photographer and Lifetime TV host of Undone With. While the judges had a hard time agreeing on which designs deserved to have the highest and lowest scores, they apparently all believed that Amanda was lucky to have won immunity for this challenge since her look was definitely not their favorite. Nonetheless, the highest scores were awarded to Sandhya and Kristine. Heidi, in particular, loved that Kristine's look was functional, chic, and included a nice mix of fabrics. Sandhya, however, took a real risk with her refreshing, bold, and memorable dress. It was a tough call, but Sandhya was deemed the winner. Angela, once again, completely missed the mark and was asked to leave.
On to the designs…
The top:
Sandhya's winning design: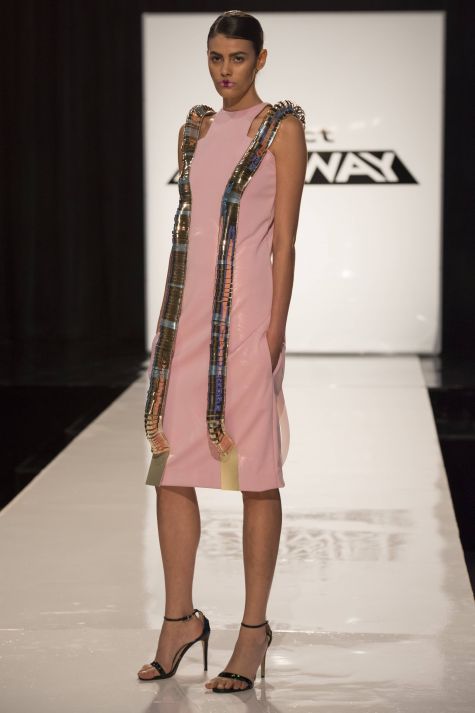 Kristine's design: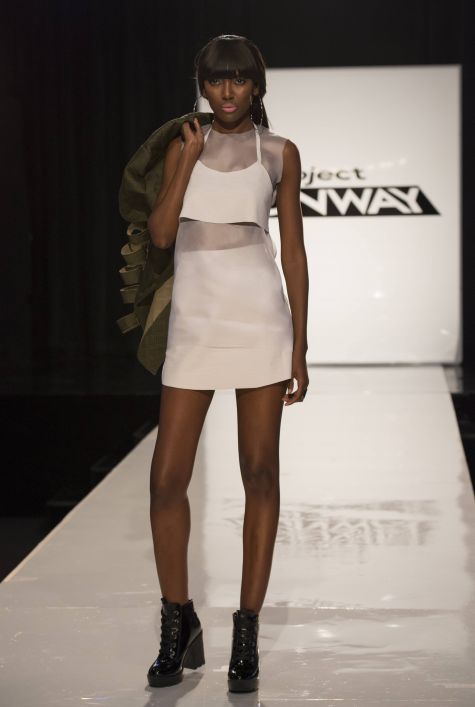 Emily's design: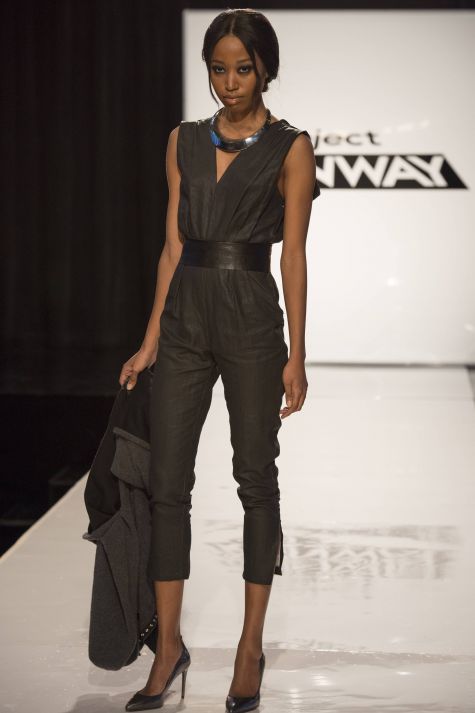 The bottom:
Angela's losing design: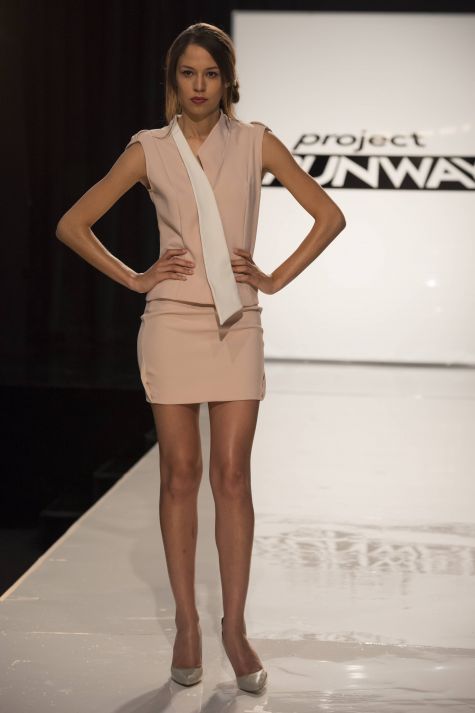 Alexander's design: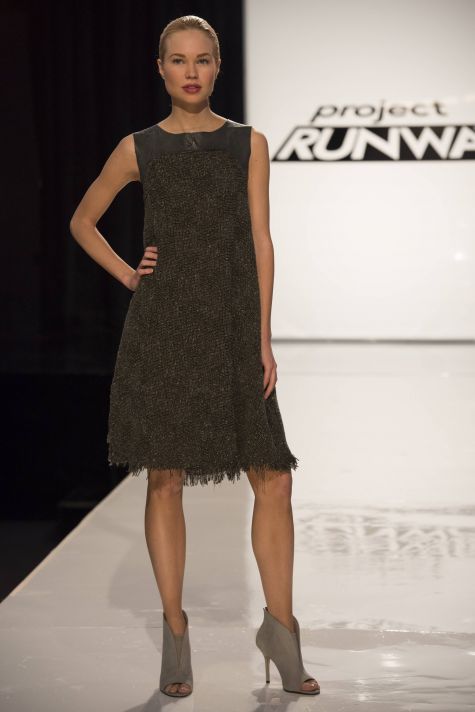 Sean's design: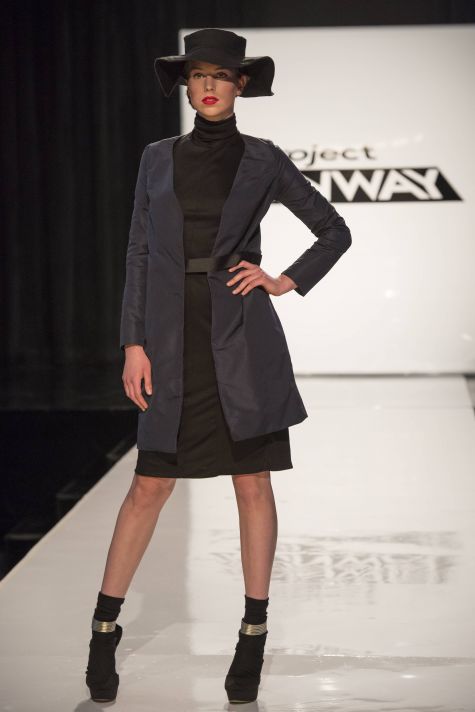 The rest of the looks:
Amanda's design: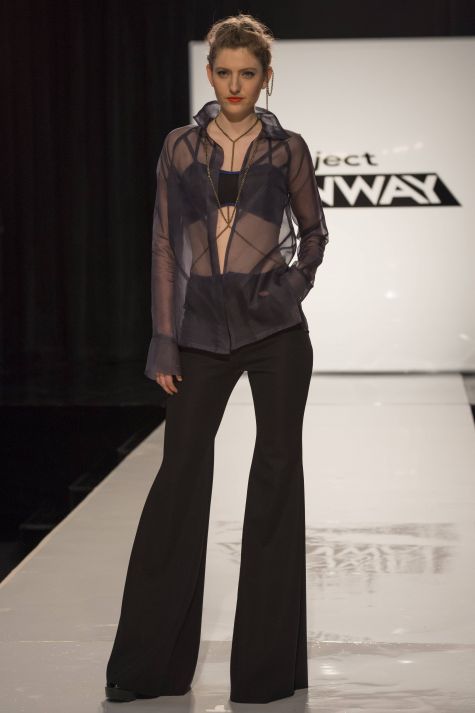 Char's design: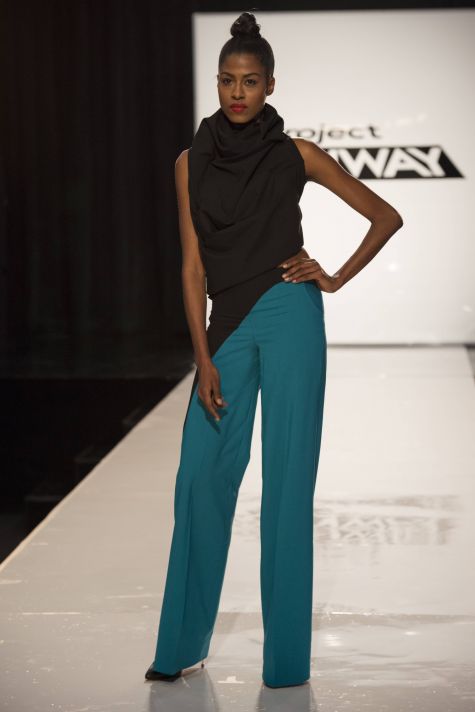 fäde's design:
Hernan's design: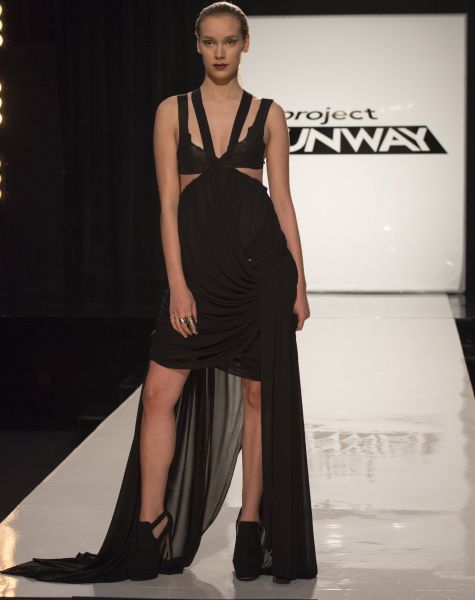 Kini's design: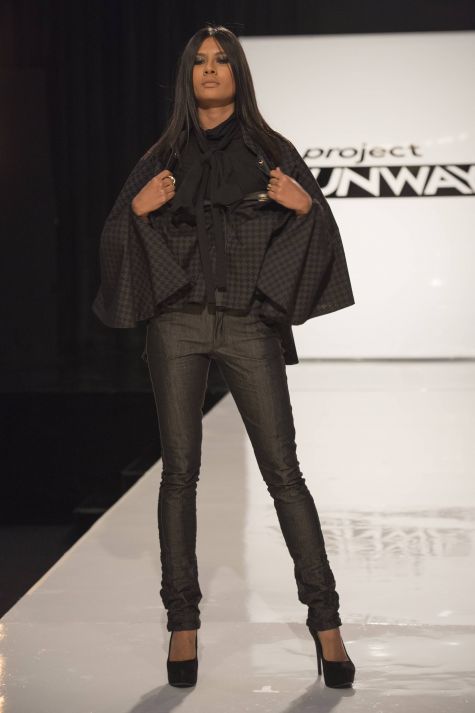 Korina's design: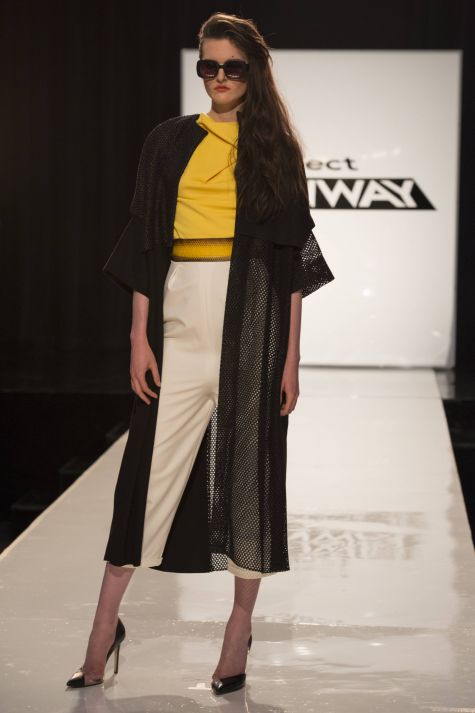 Mitchell's design: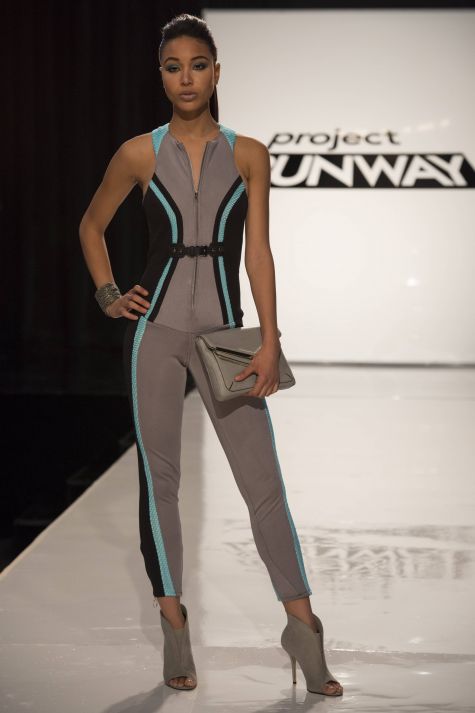 Samantha's design: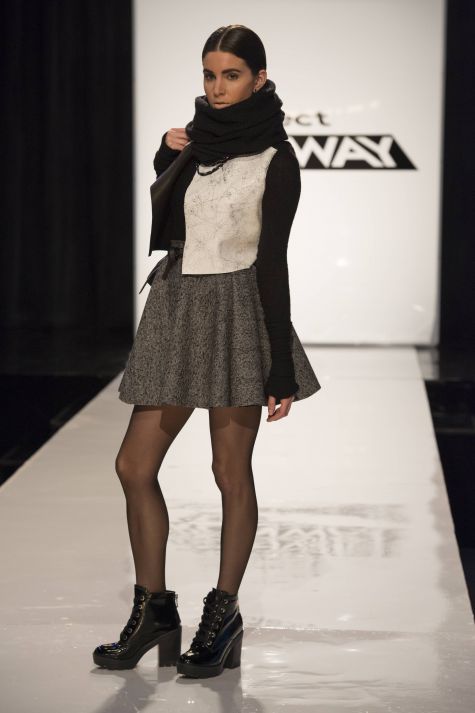 I really enjoyed hearing the designers discuss their design processes this week. The fact that they were all at different points in their lives 20 years ago made for some very unique inspirations. The judges are definitely throwing me for a loop, though. In particular, I was under the impression that they hated costumey, "comical" garments, as Heidi put it. But, that no longer seems to be the case. I just want to know what Michael Kors would've said if he were still on the show.
Were you surprised by the judges' decisions this week? Whose look would you have chosen to be the winner? Please share your thoughts below!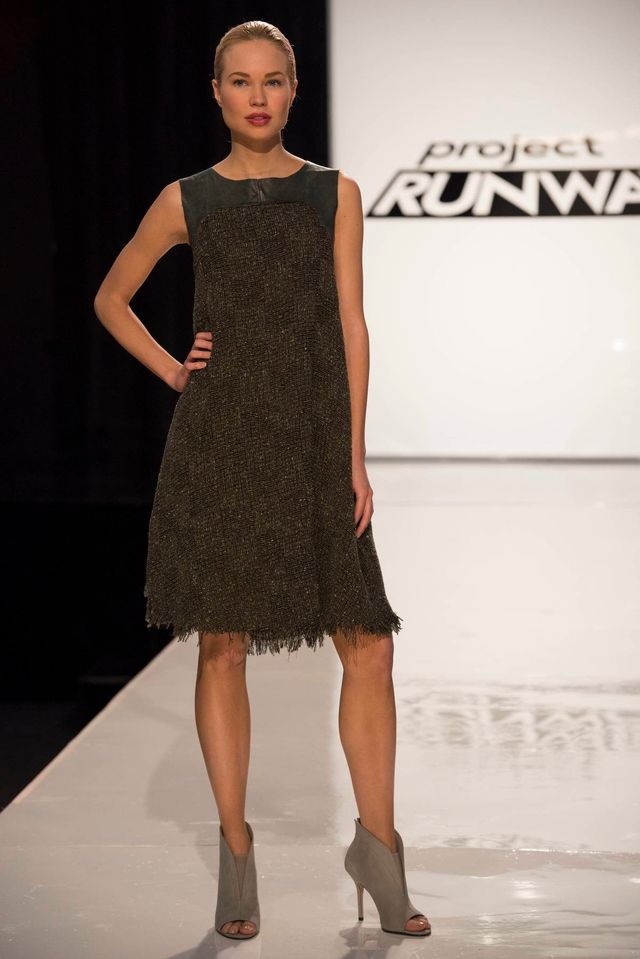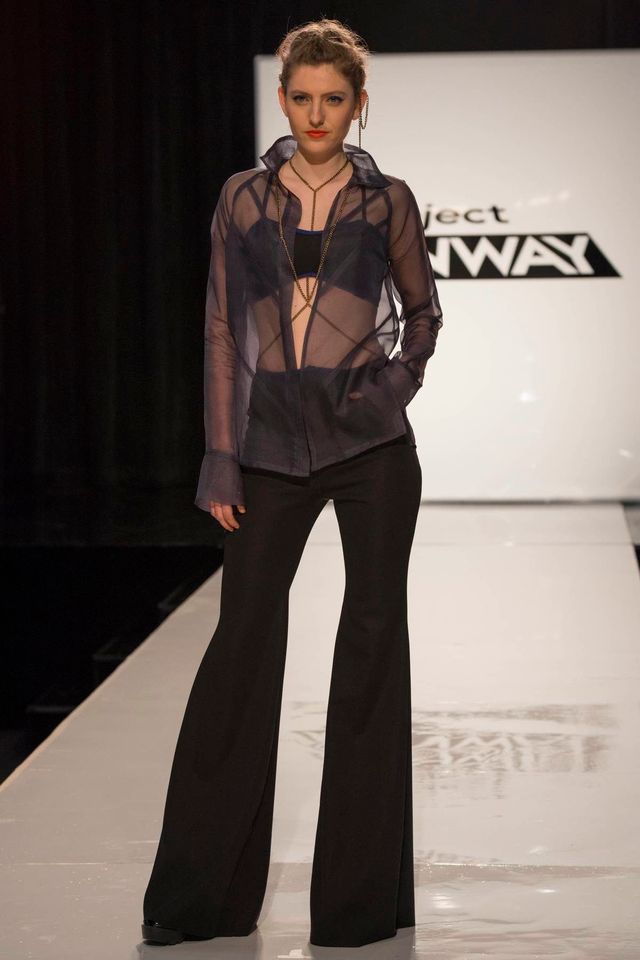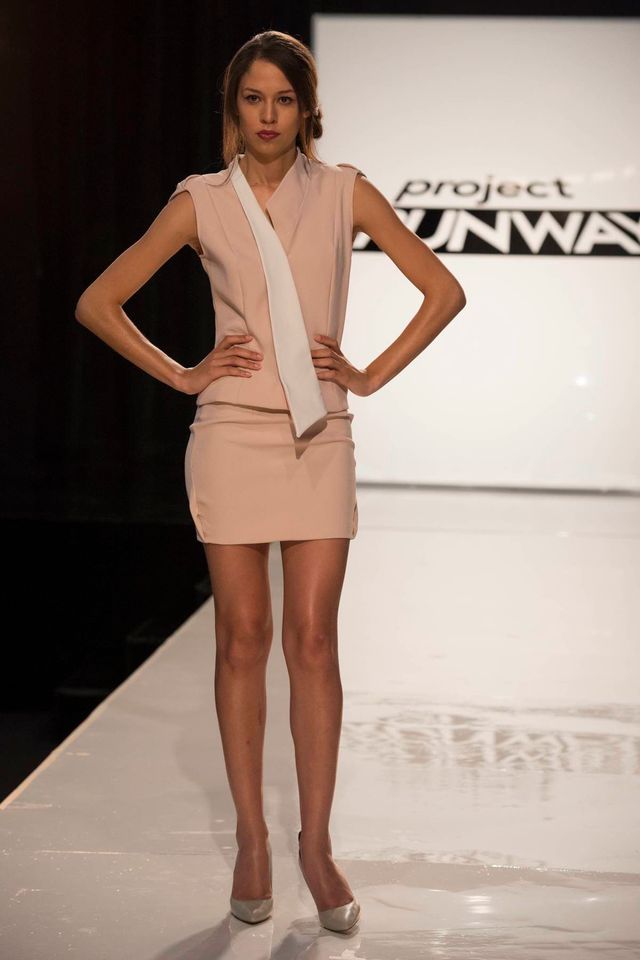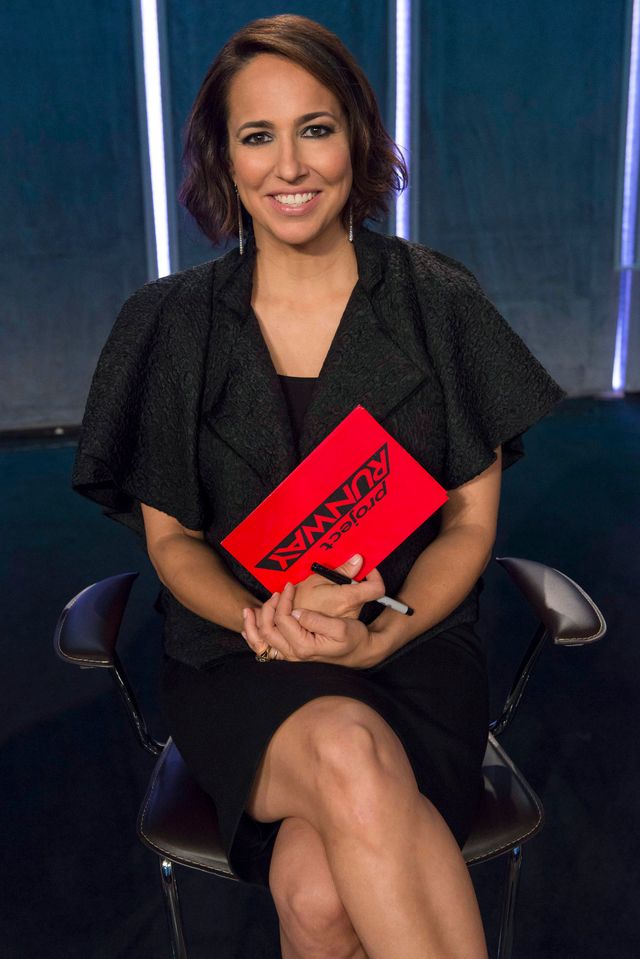 Marie Claire editor-in-chief, Anne Fulenwider, guest judges.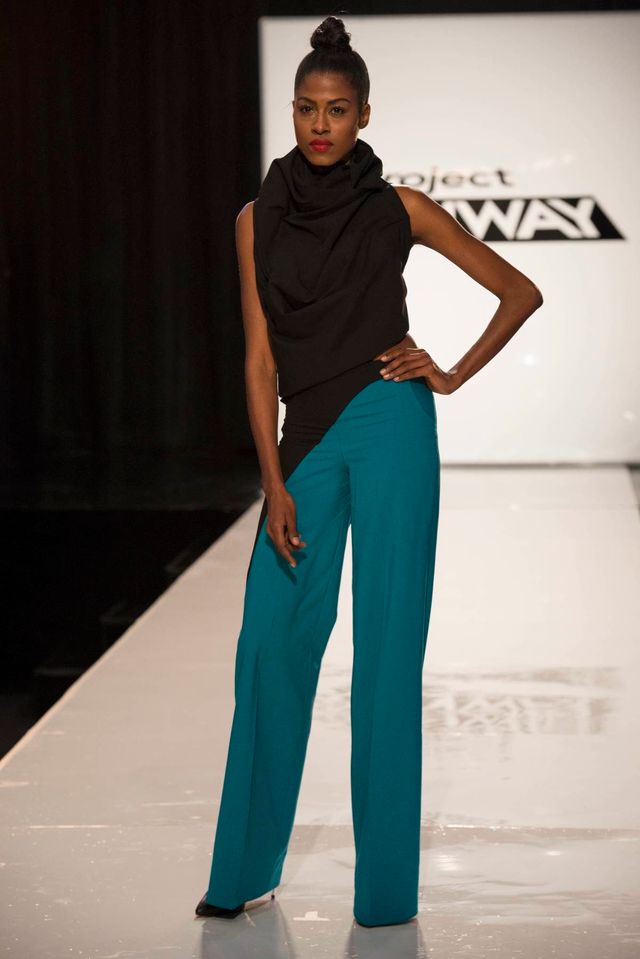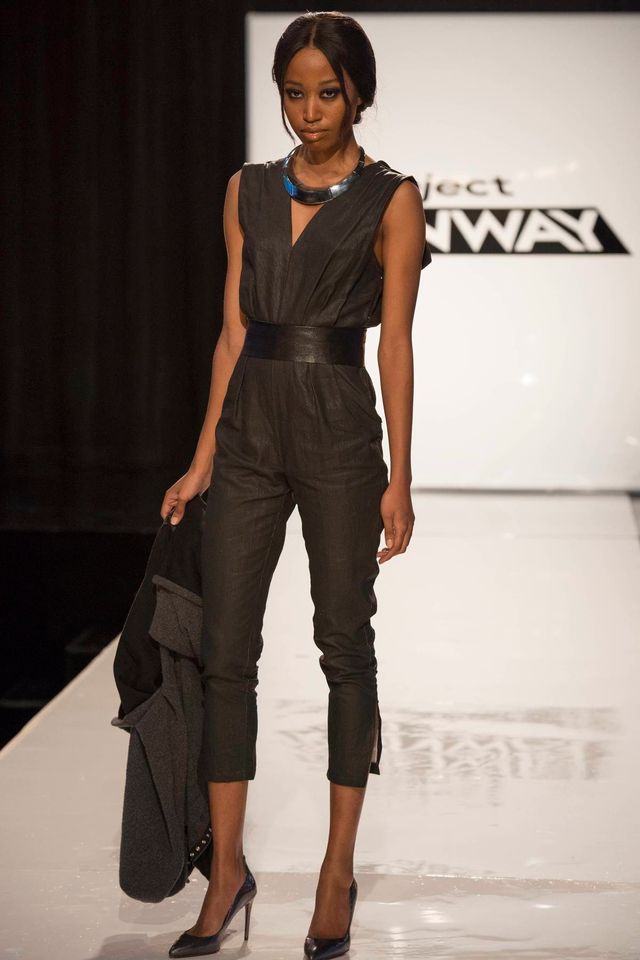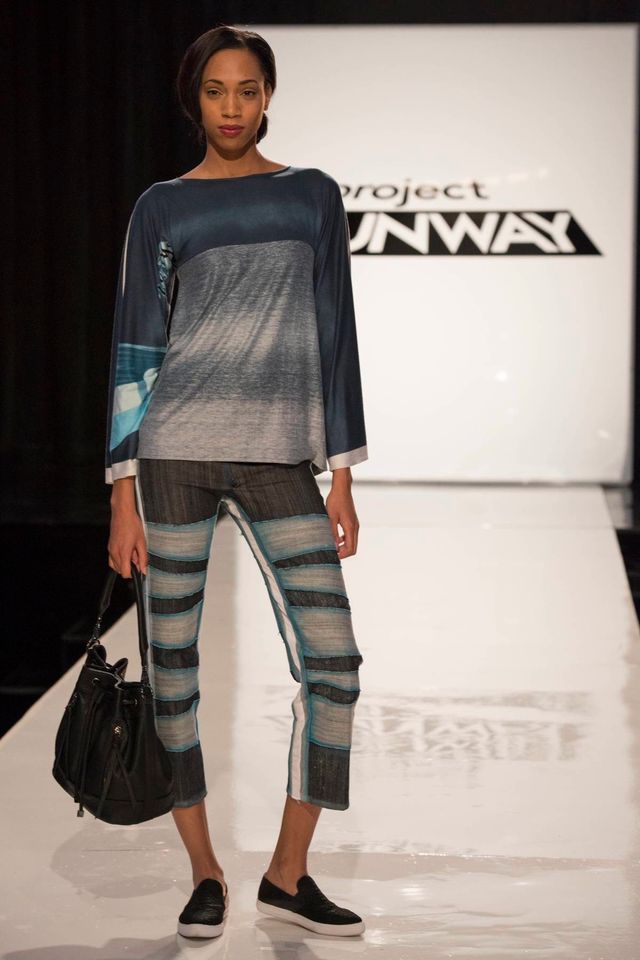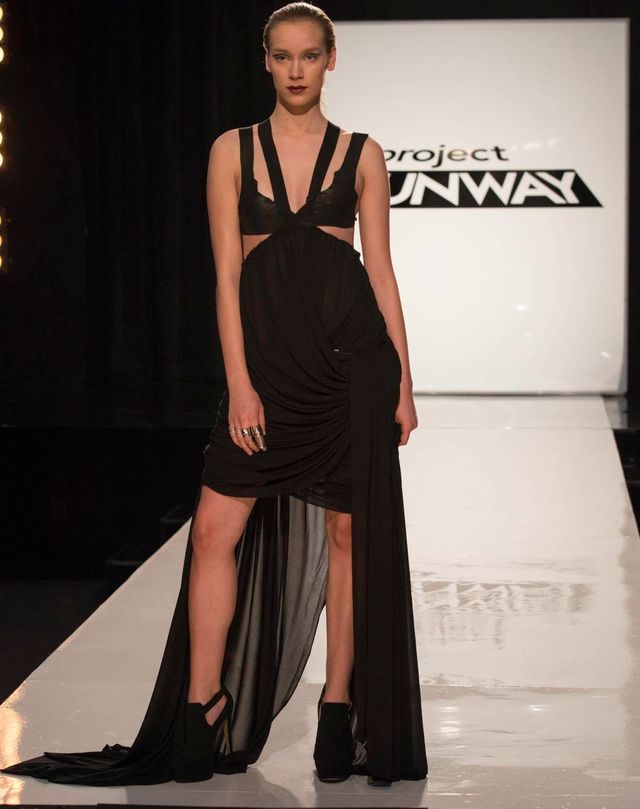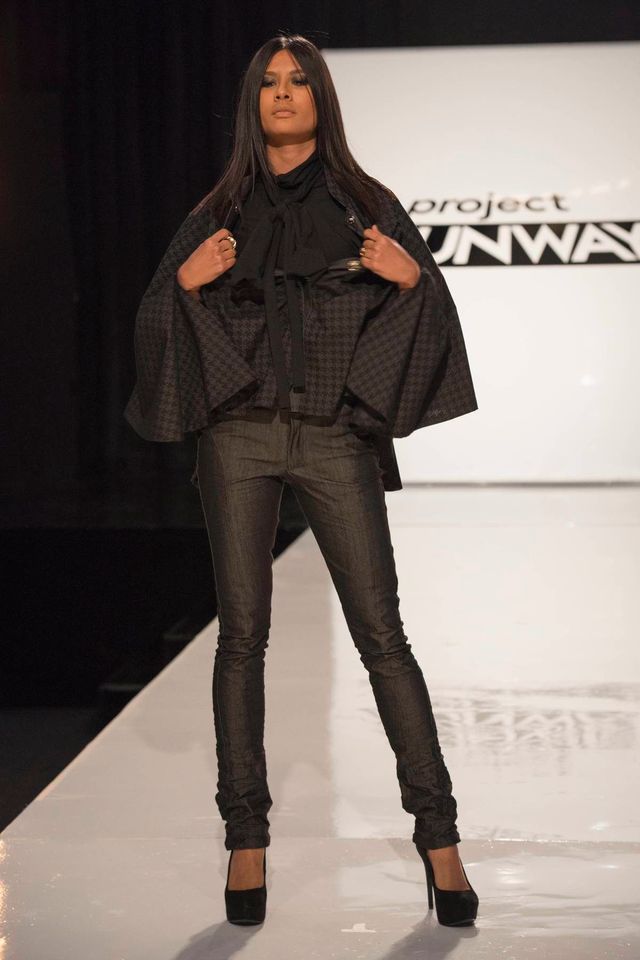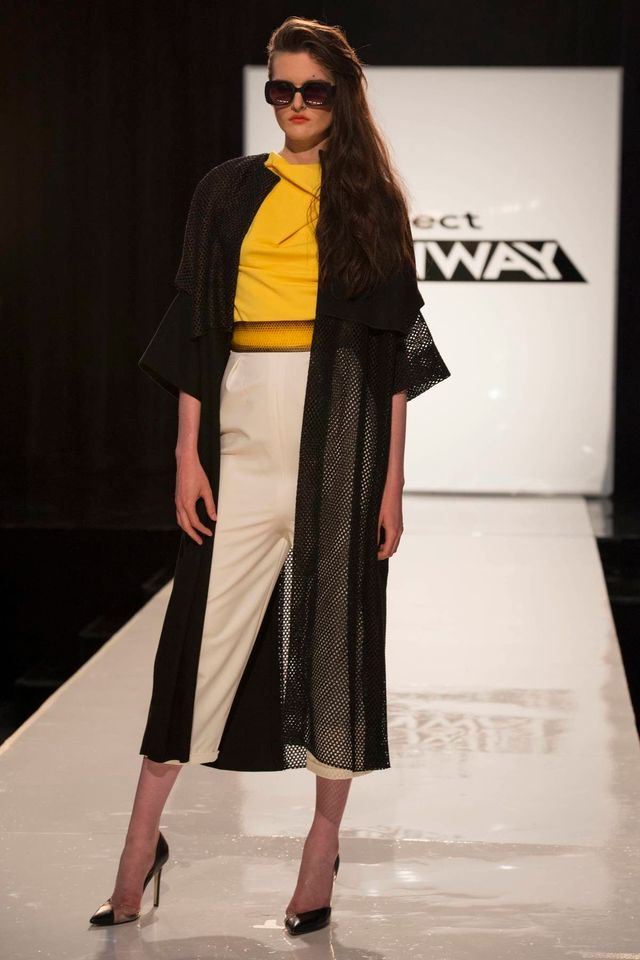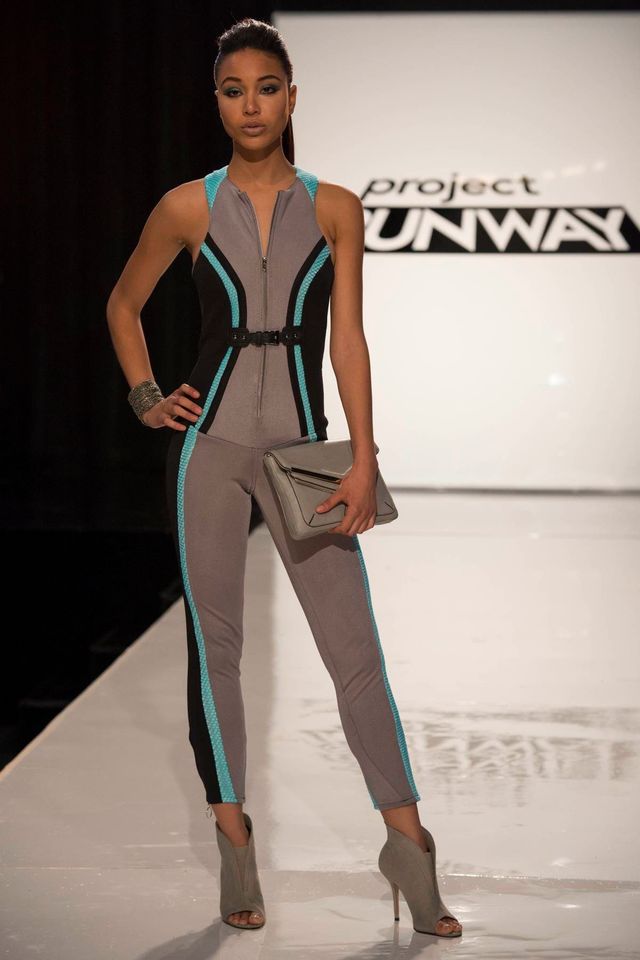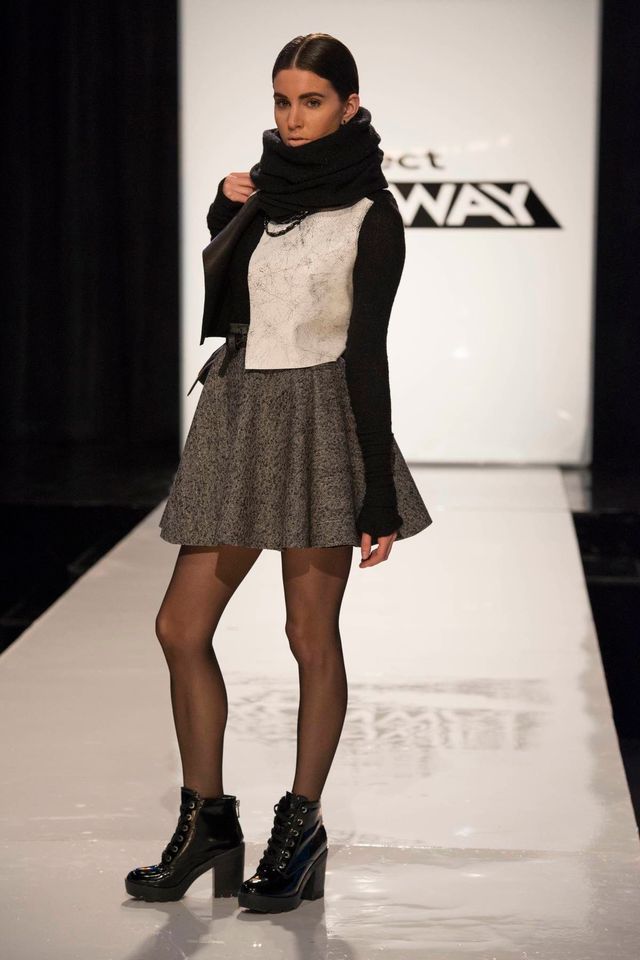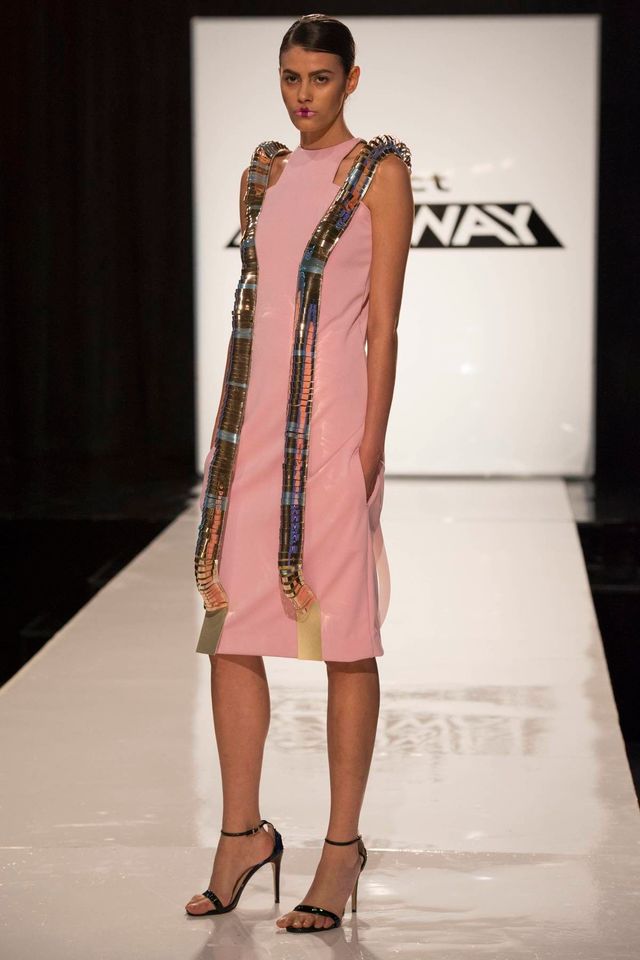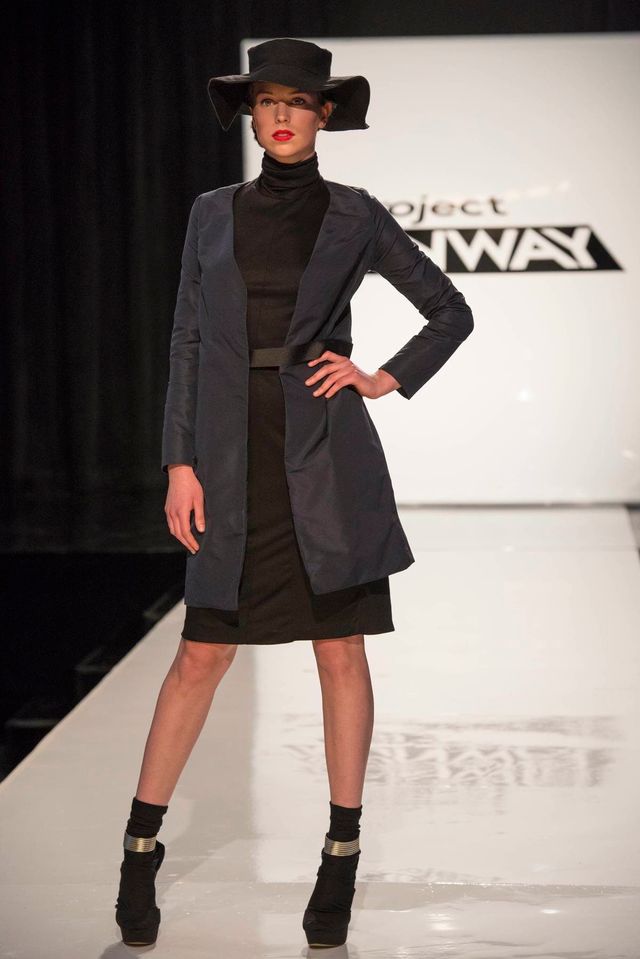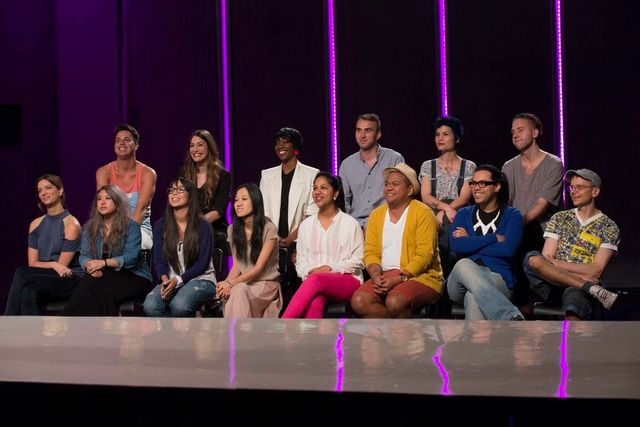 The remaining fourteen designers listen intently to find out the next challenge.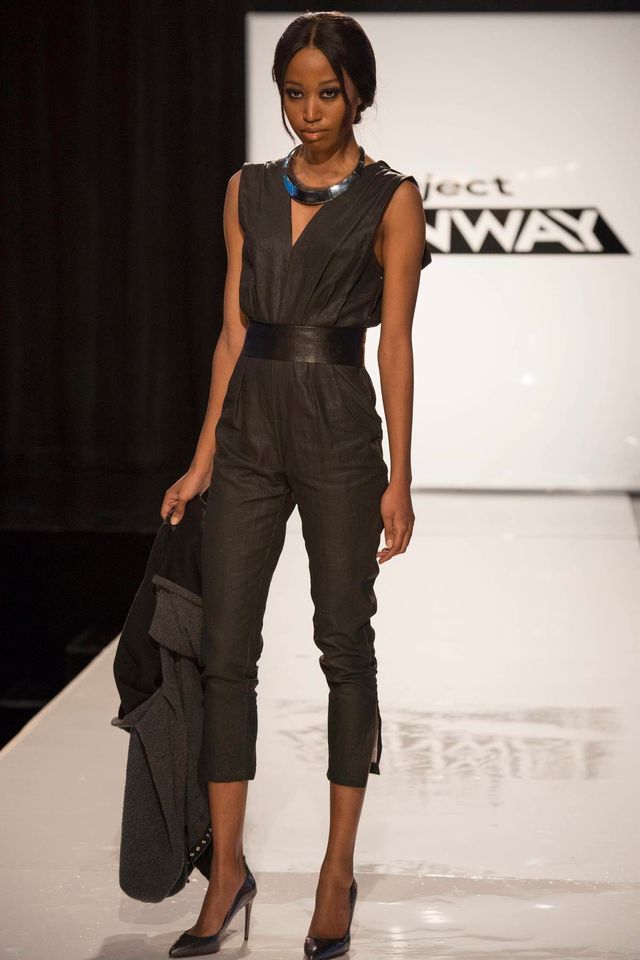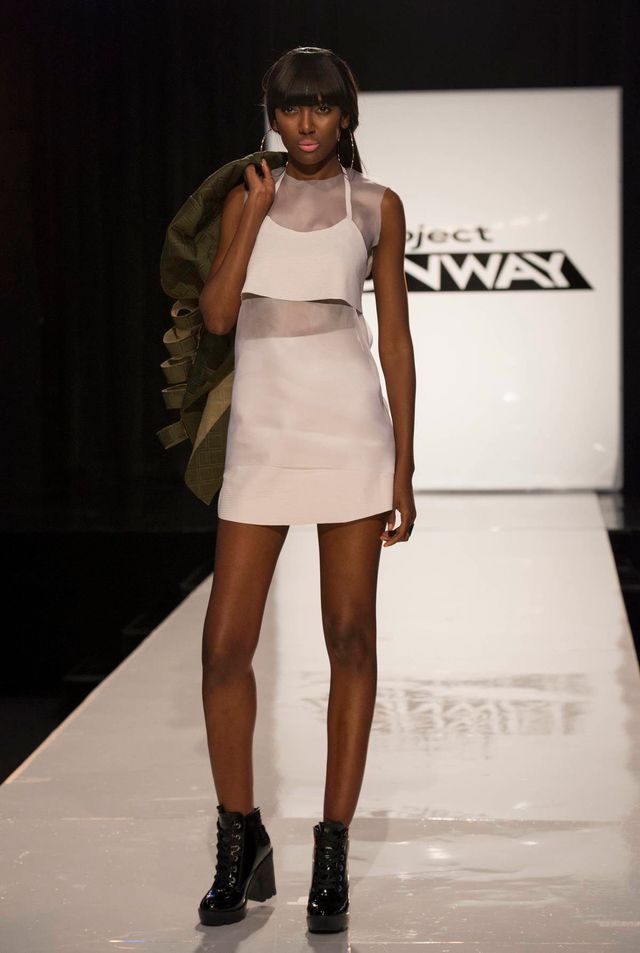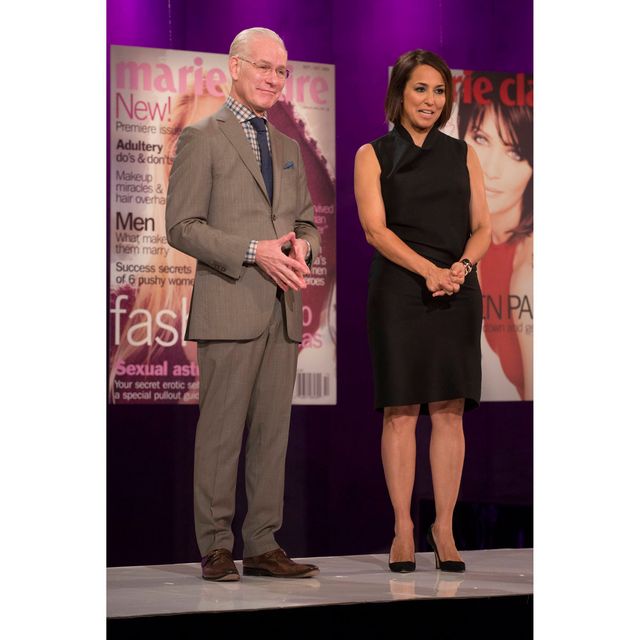 Tim and Anne Fulenwider present this week's challenge in front of enlarged versions of past Marie Claire magazine covers.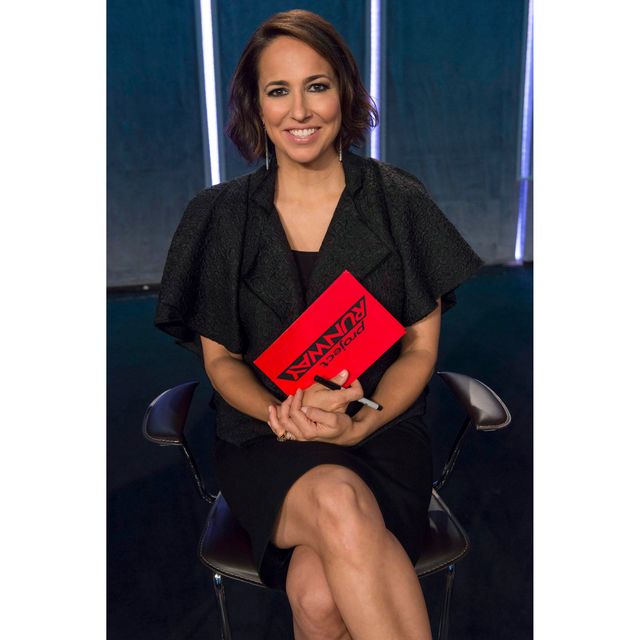 Marie Claire editor-in-chief, Anne Fulenwider, guest judges.