Project Runway Season 13: Episode 4, "A Suitable Twist"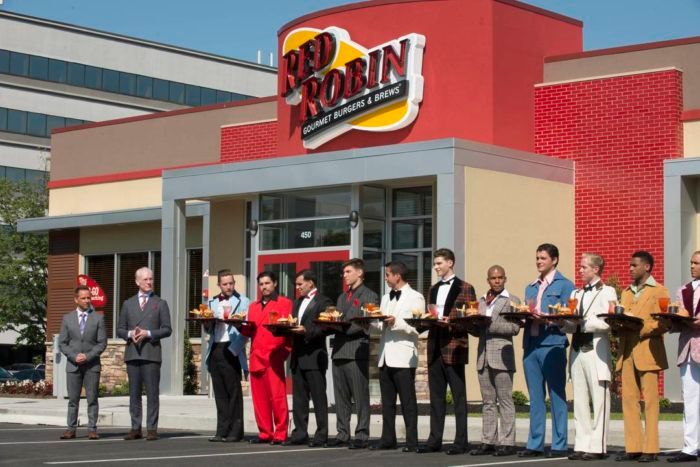 Jason Rusk, the Vice President of Brand Transformation for the popular restaurant chain Red Robin, was joined by a group of suited men to announce this week's challenge. With a variety of suits to choose from, each designer was challenged to create a high-fashion look using the materials from one suit as the majority of his/her design. The twist was that Sandhya was in charge of deciding which suit each designer must work with, since she was last week's winner. The designers were later given $100 to purchase supplemental fabrics at Mood.
This week's guest judge was YouTube vlogger Bethany Mota. The lowest scores were given to Kristine, Hernan, and Sean. While Sean's deconstructed look was overly criticized by the judges, it was Hernan's unflattering and ill-fitting dress that caused him to be sent home. Kini, Alexander, and Amanda, however, were in the top. The judges were very impressed with Alexander this week and said that his flirty, stylish outfit was the best design they had seen from him yet. Still, Amanda managed to secure her second win with another fringed dress.
On to the designs…

The top:

Amanda's winning design: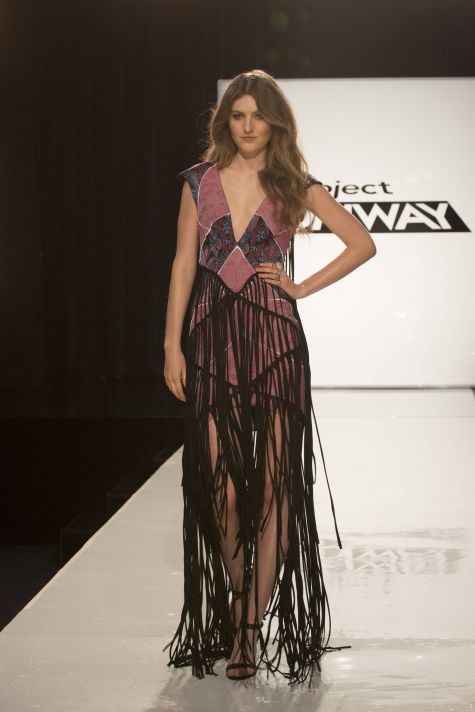 Kini's design: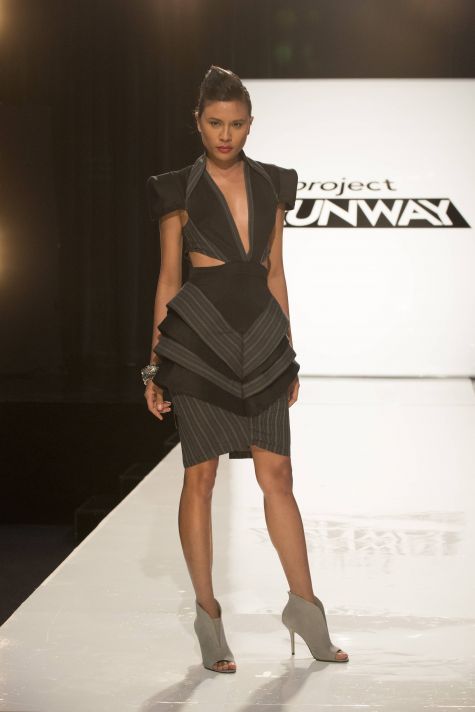 Alexander's design: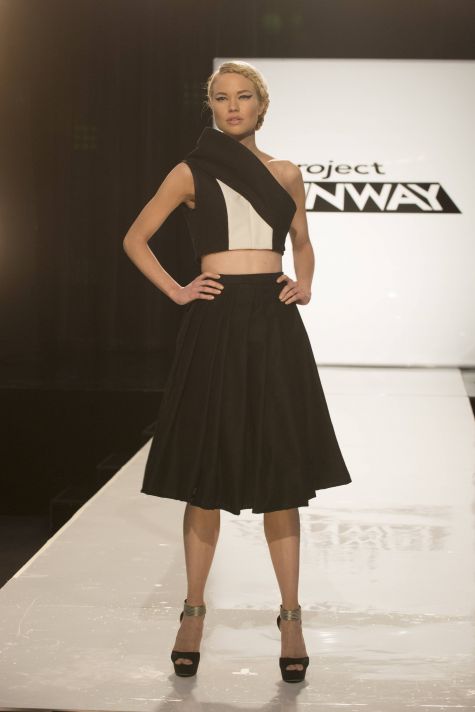 The bottom:

Hernan's losing design: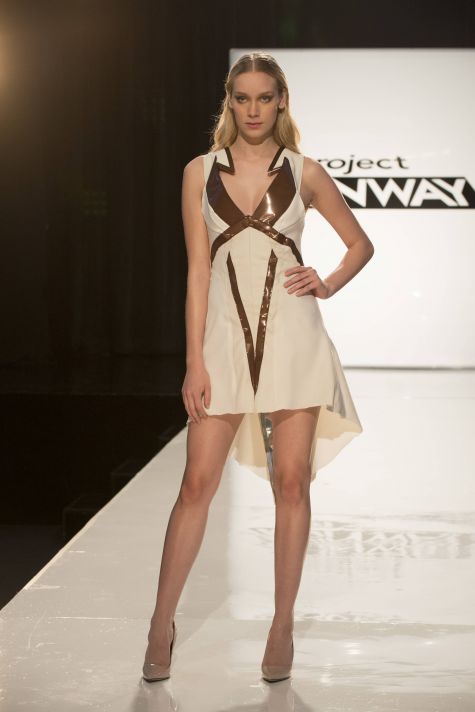 Sean's design: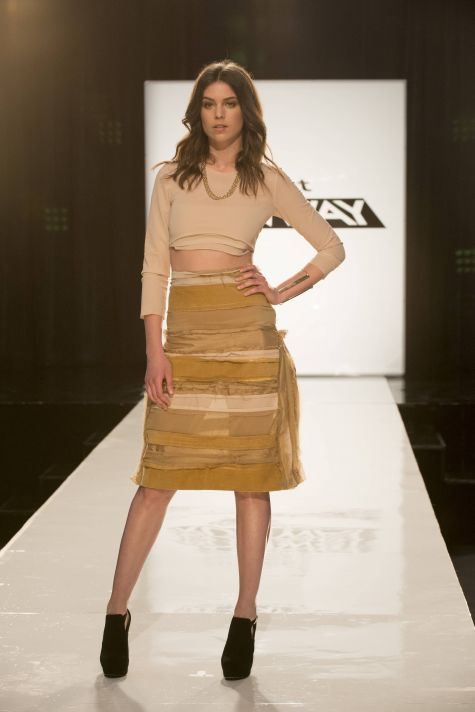 Kristine's design: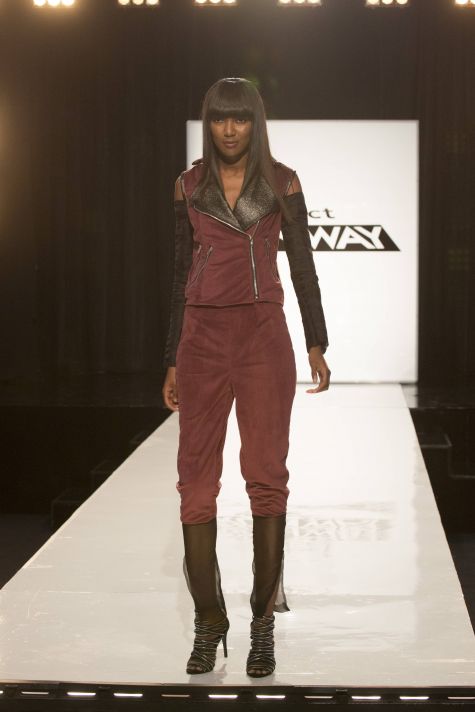 The rest of the looks:
Sandhya's design: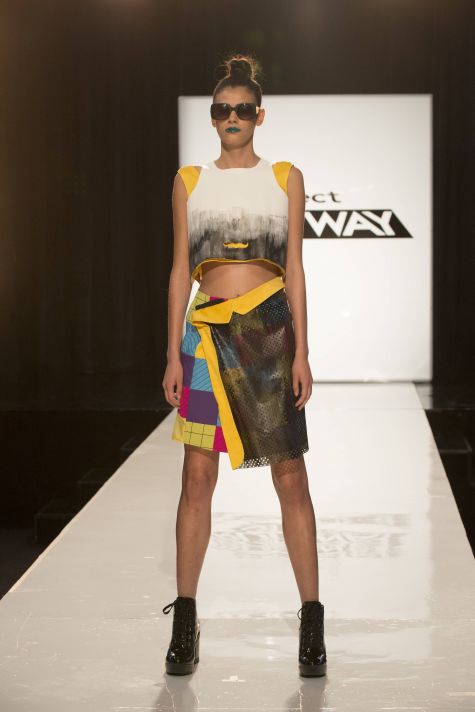 Samantha's design: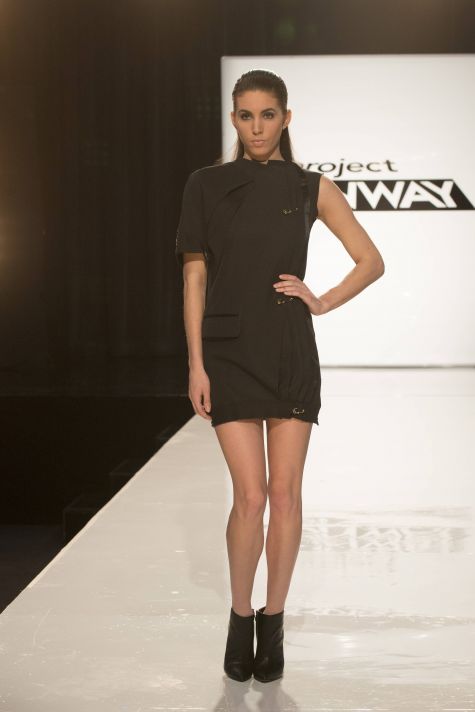 Mitchell's design: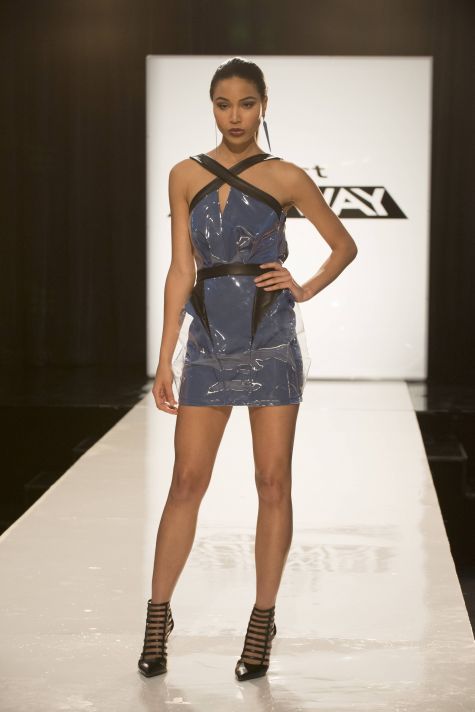 Korina's design: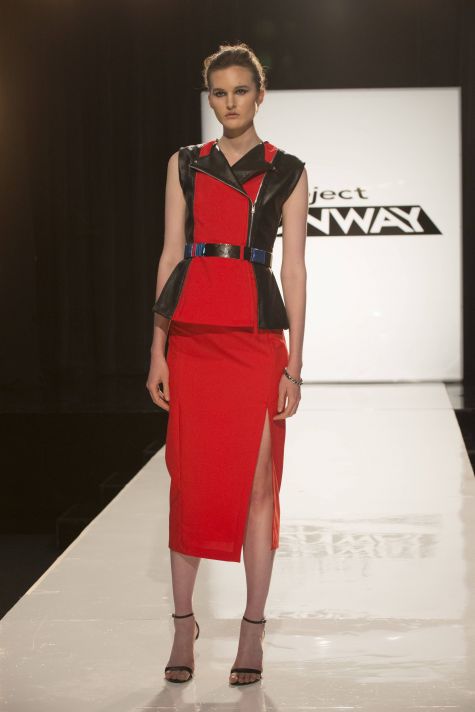 Fade's design: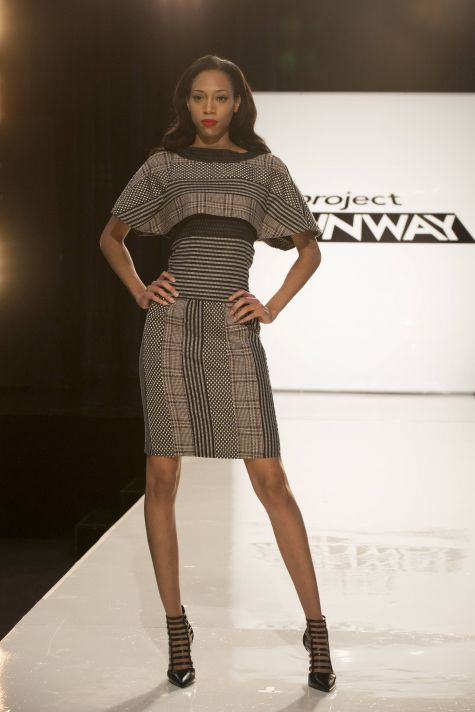 Emily's design: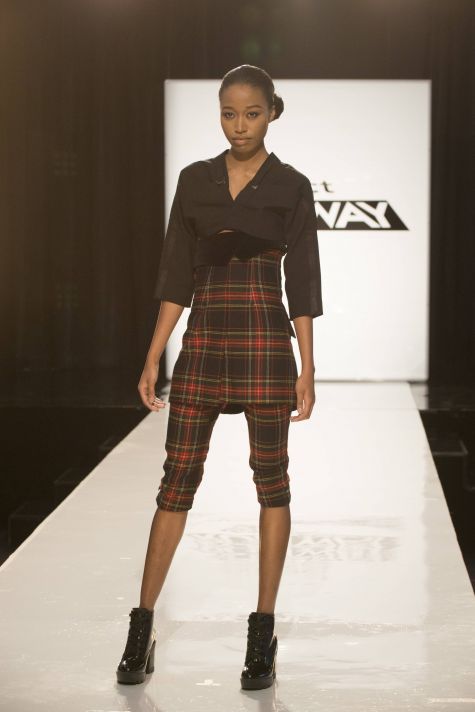 Char's design: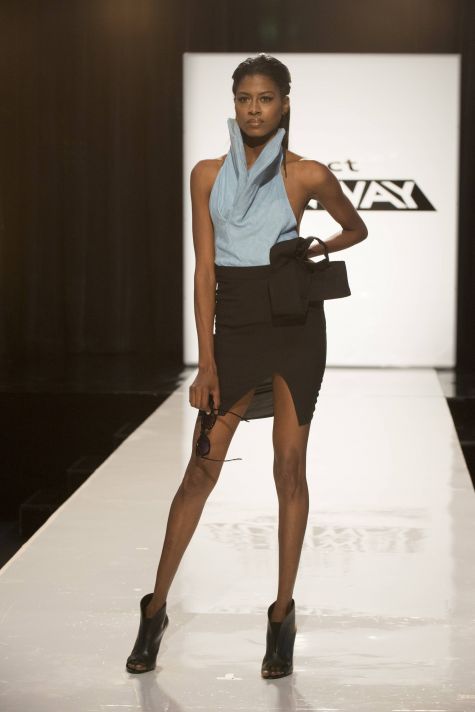 I thought this was a pretty neat challenge. Although many of the designers were supposedly uninspired by the suits Sandhya assigned them, I think most of them came up with very creative outfits. I also agreed with the majority of Sandhya's choices and thought she was quite considerate when it came to choosing suits for the respective designers. As for the winner, I can't believe the judges keep choosing the same two designers. I personally think Kini's dress had a lot more personality and style than Amanda's.
Whose design would you consider to be the most high fashion? What did you think about Sandhya's assignments? Did you have a favorite transformation? Please share your thoughts below!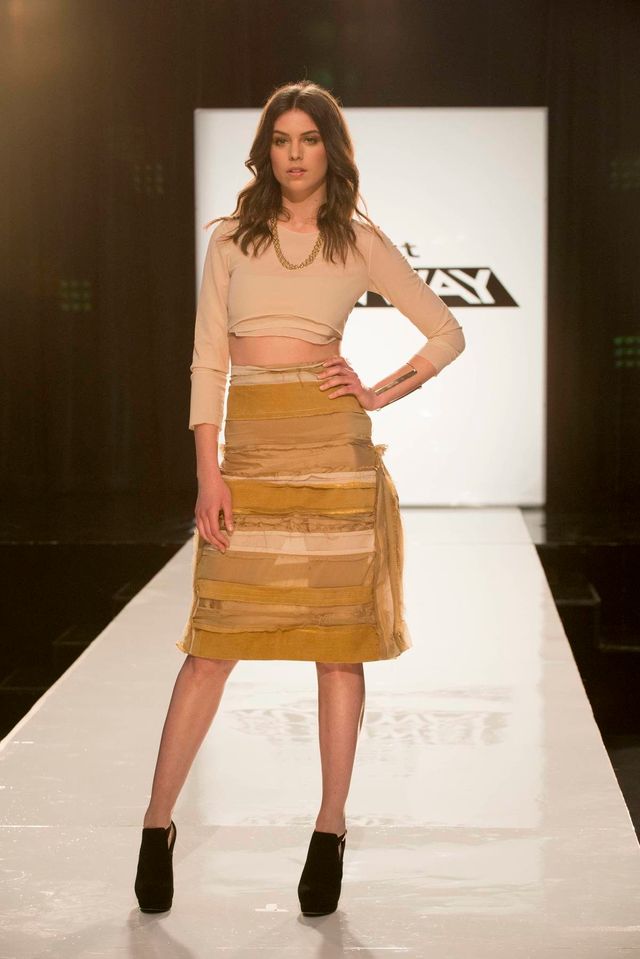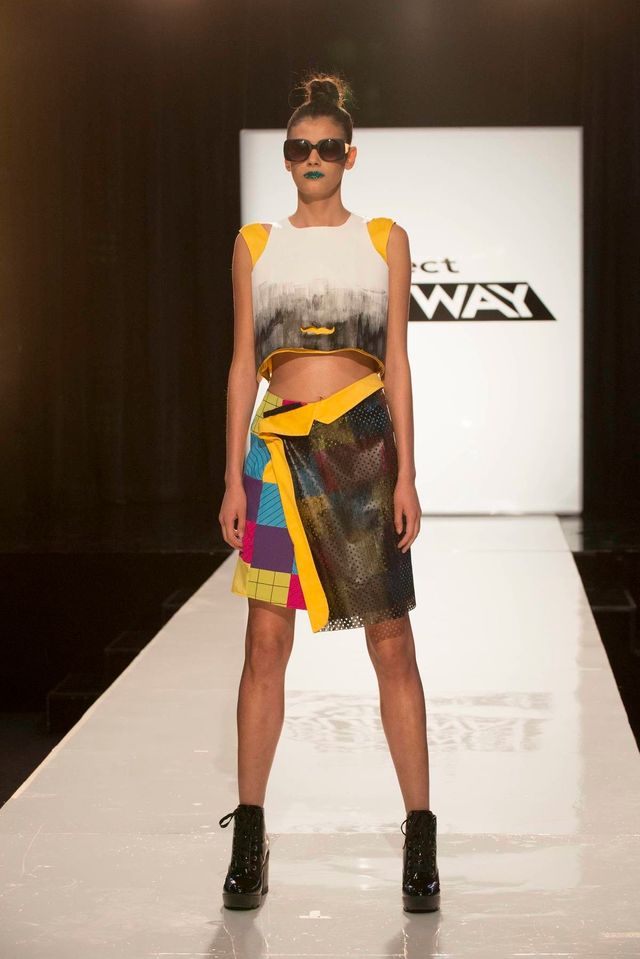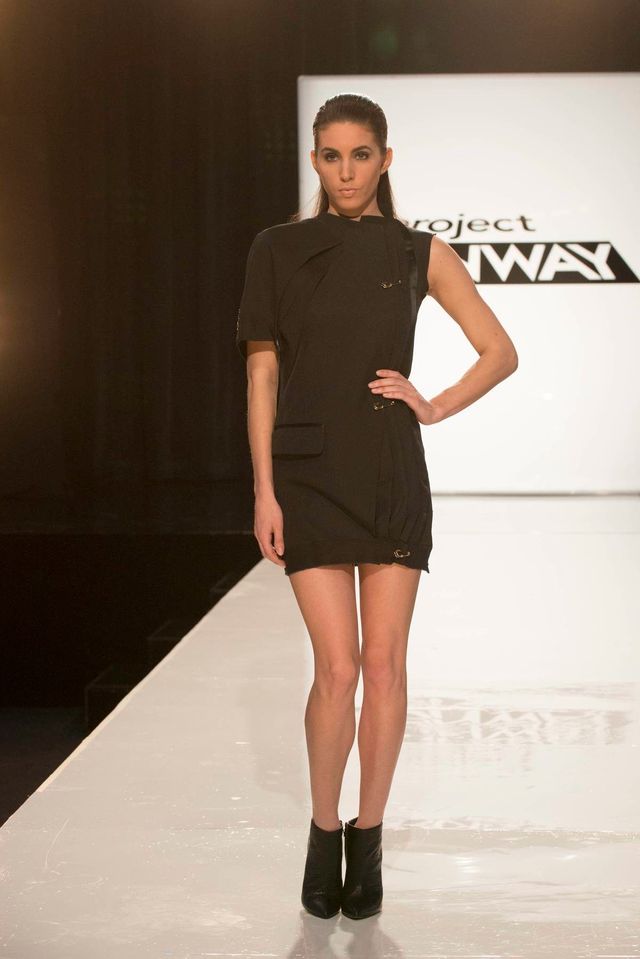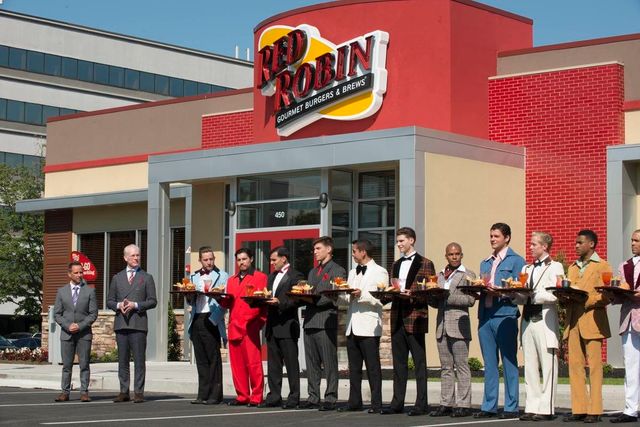 Tim welcomes Vice President of Brand Transformation for Red Robin, Jason Rusk (left), to present this week's challenge.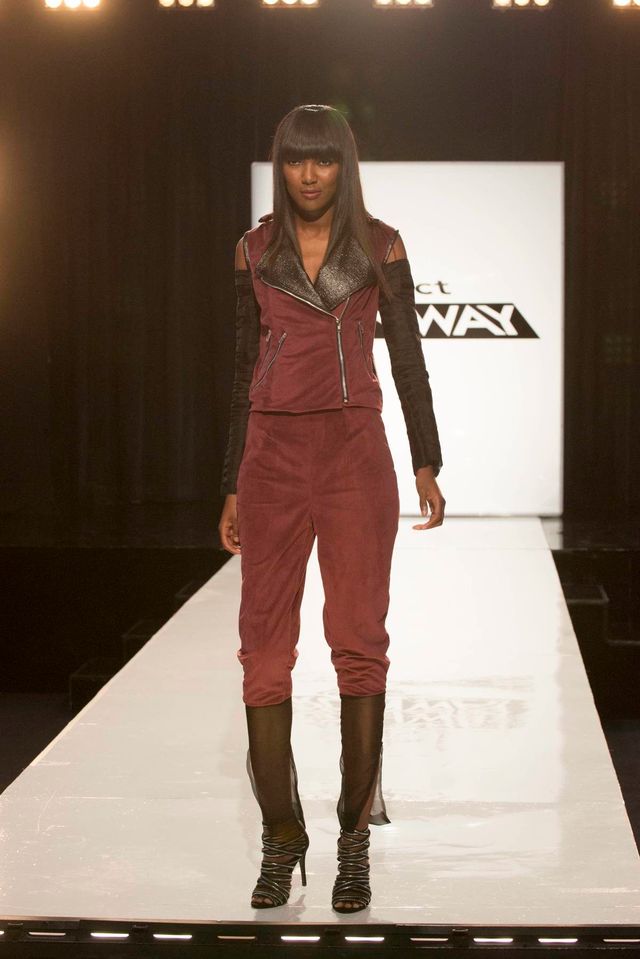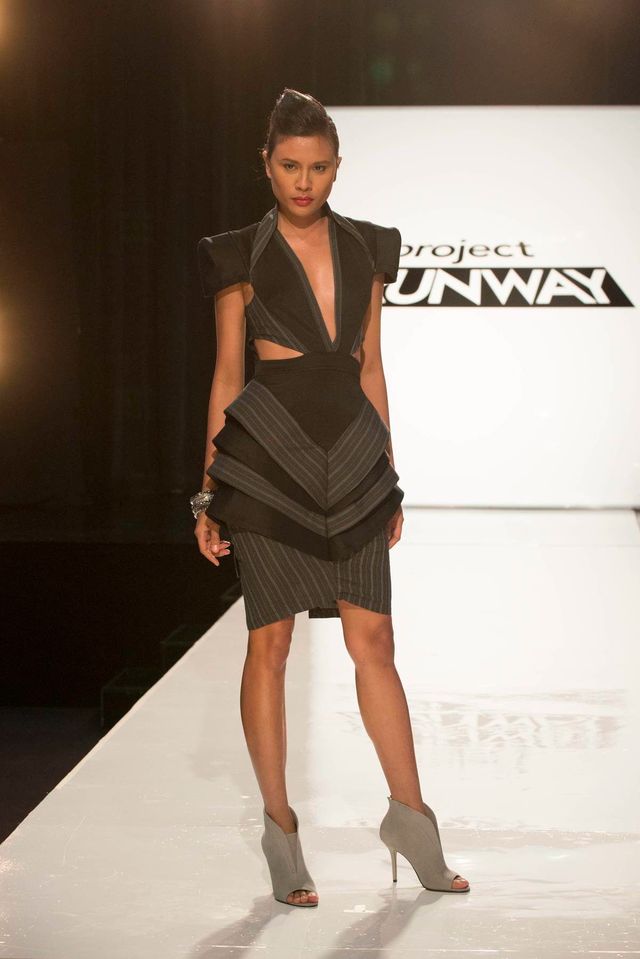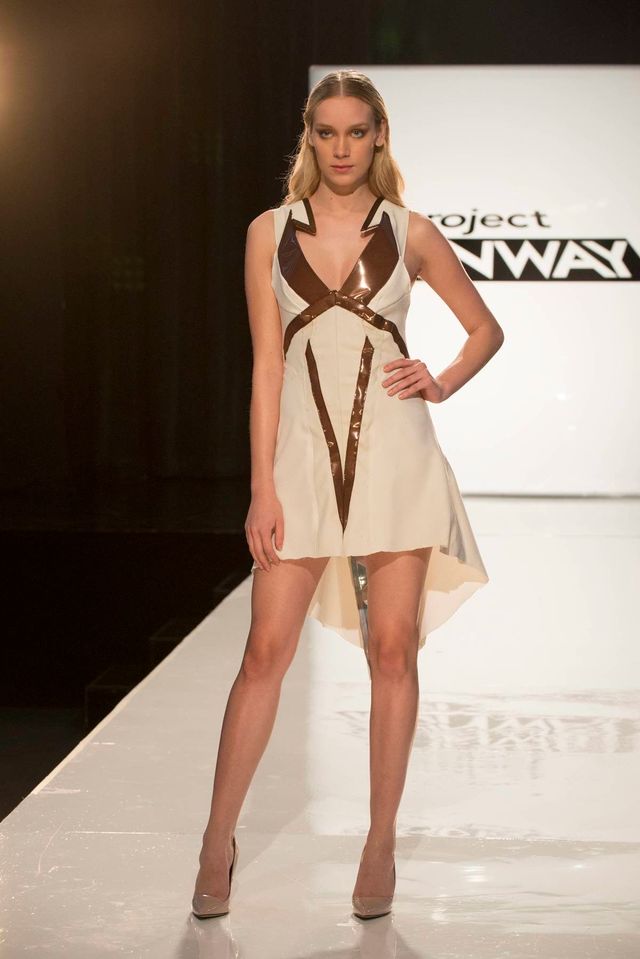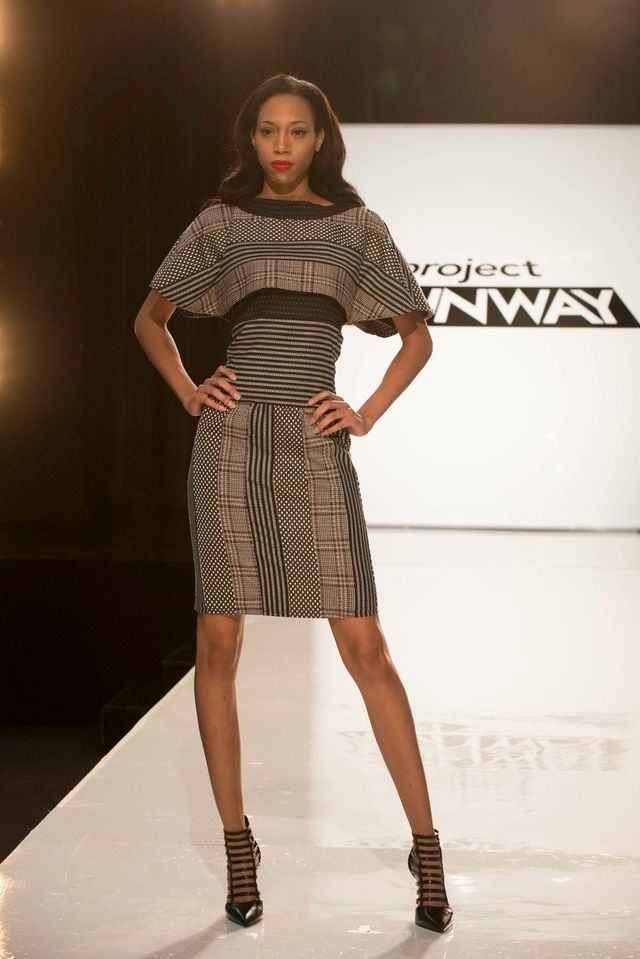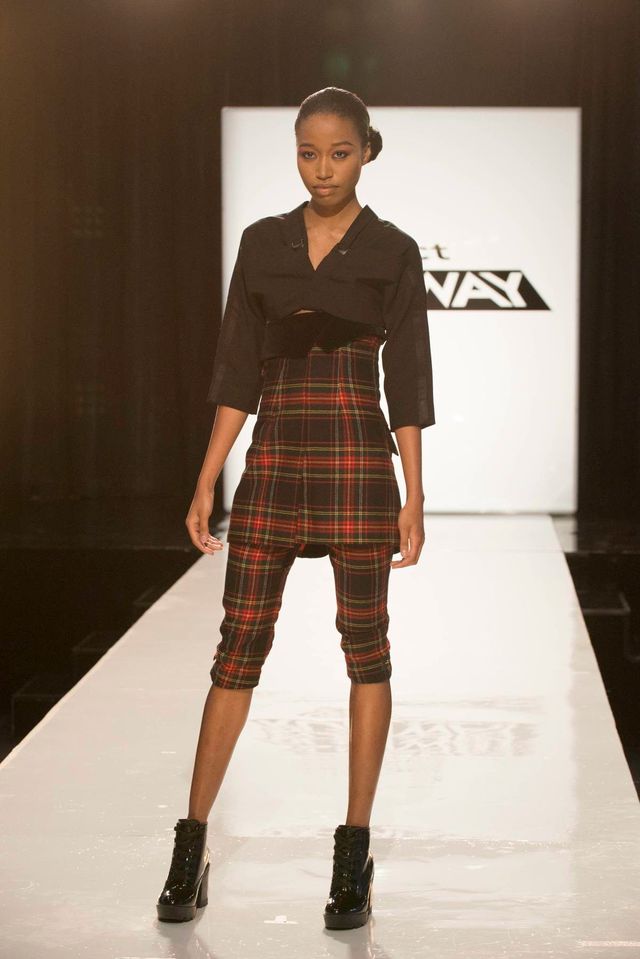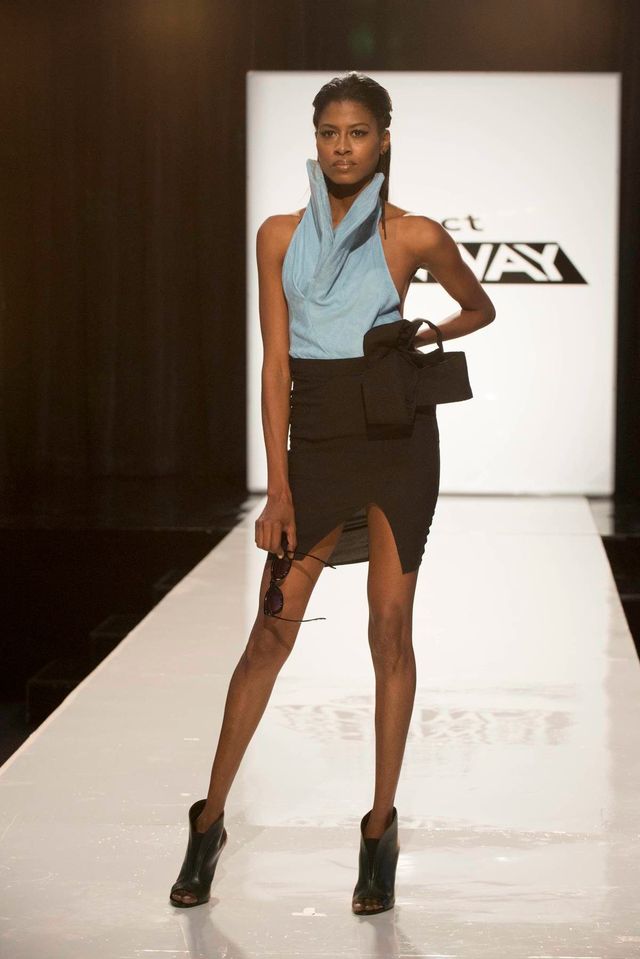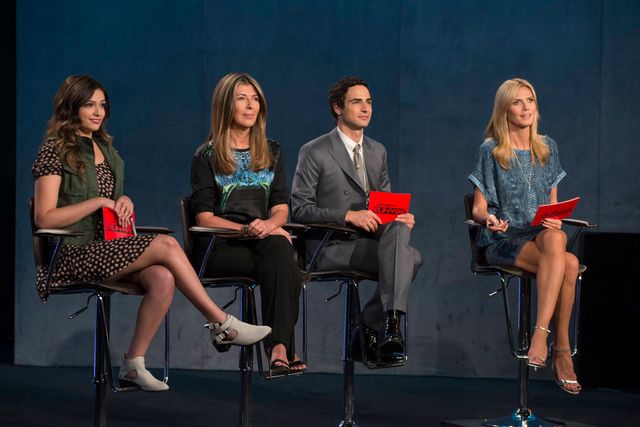 Vlogger Bethany Mota (left) guest judges alongside Nina Garcia, Zac Posen, and Heidi Klum.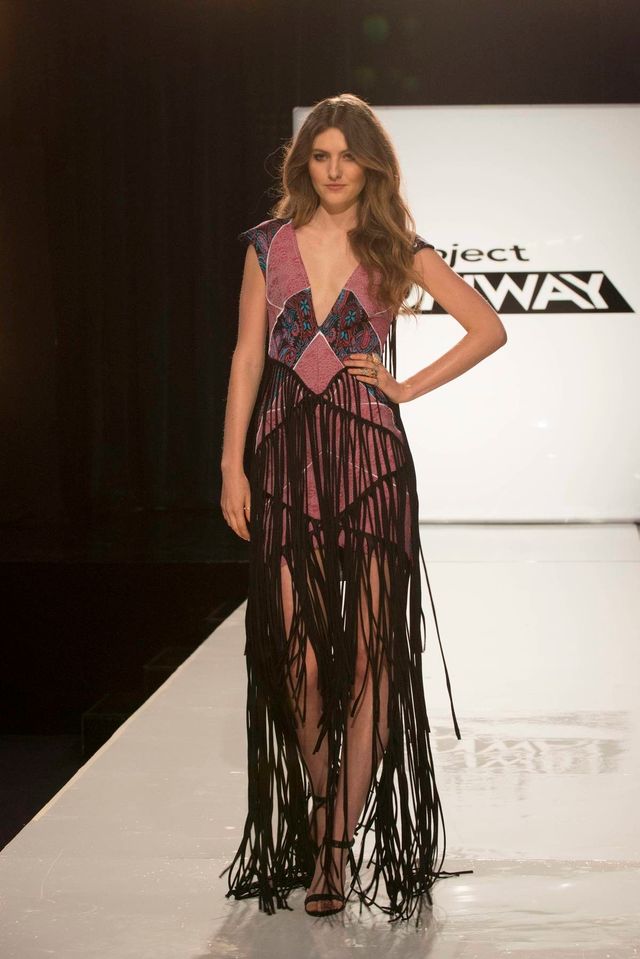 Amanda's winning design featured mixed patterns and ideal fringe placement.