Style Tip: Textured And Embellished Garments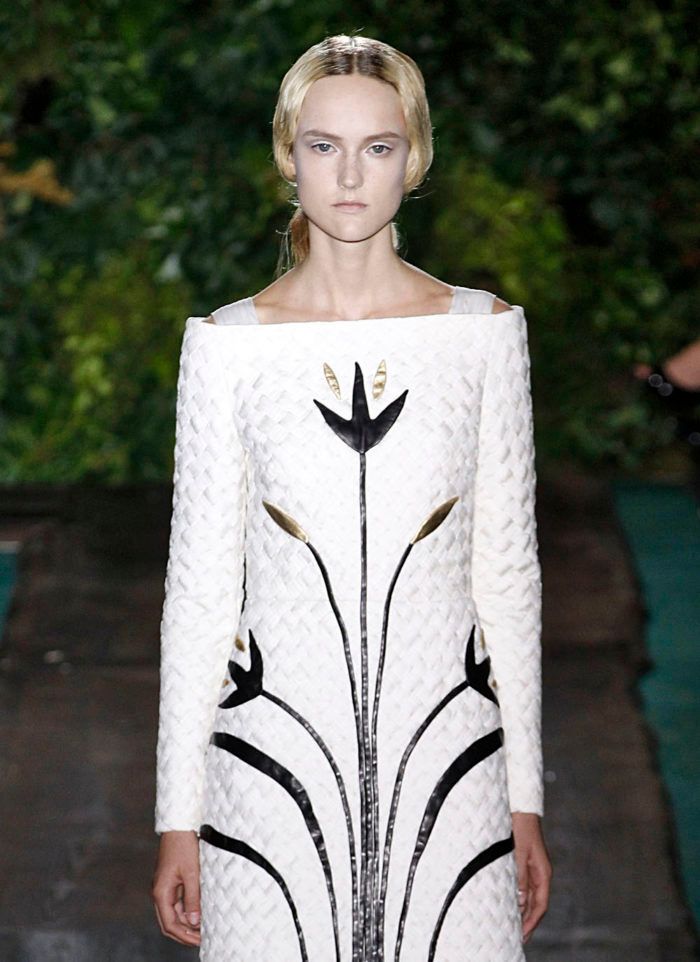 Textured and embellished fabrics are big trends for fall and winter. Garments for day and evening on the runways of design houses – such as Oscar de la Renta, Valentino, and Alexander McQueen – sported flat and dimensional appliqués, embroidery, cutouts, or various types of insertions. Most take the form of floral motifs and are rendered in colors or textures that contrast with the garment body. The boldest uses incorporate metallic fabrics or threads, while the most subtle uses are rendered in the main garment fabric and color. You can incorporate these trends into your garment sewing in several ways:
• Embroider individual floral motifs all over the garment body.
• Embroider motifs on tulle and appliqué them onto the garment.
• Embroider a sheer fabric to use as a backing for a cutout.
• Create appliqué motifs from the garment's main fabric.
• Cut out lace motifs and appliqué them randomly on the garment or use them as backings for cutouts.
By Angela Wolf, fashion designer and owner of Angela Wolf Pattern Collection. AngelaWolfPatterns.com