Tip: Light Up Your Fabric While Machine Sewing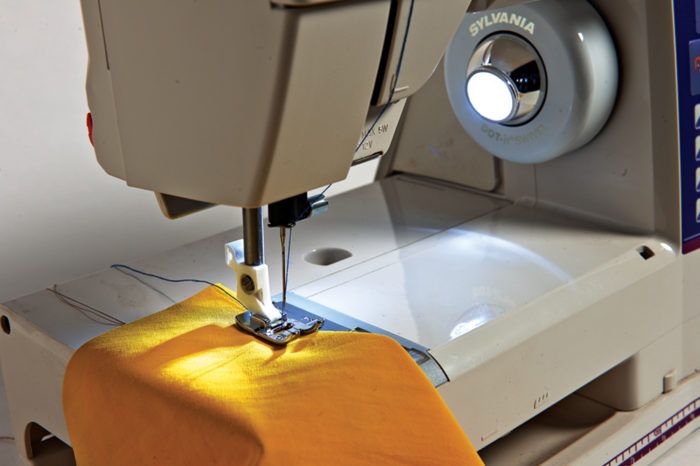 This reader-submitted tip was originally featured in Threads #175 (October/November 2014).
[UPDATE: This product is no longer available.]

For many years, I looked for a better way to shine additional light on my fabric as it moves across my sewing machine's needle plate. I think I've finally found the answer. While there are many products designed for the sewer, I think this works the best. I attached a small, self-adhesive LED light (Sylvania DOT-it Self-Adhesive Bright White LED Light) to the right, above the sewing machine bed. Thanks to its rotating head, I can direct the light to shine where the needle meets the fabric. These bright lights are not expensive, they come in many sizes and colors, and they work wonderfully to solve the problem of seeing while sewing without obstructing my view.
-Susan Williams, Lakewood, Colorado

---
Submit your tip!
At Threads magazine, we're always on the hunt for smart tips, tricks, and solutions to help you sew smarter, better, and faster. Send us your great ideas for a chance to be featured in the magazine's Tips department.
Tips can be emailed directly to Threads or mailed to Threads Tips, P.O. Box 5506, Newtown, CT 06470.
We pay for any tips published in our magazine.