Project Runway Season 13: Episode 6, "Rock the Wedding"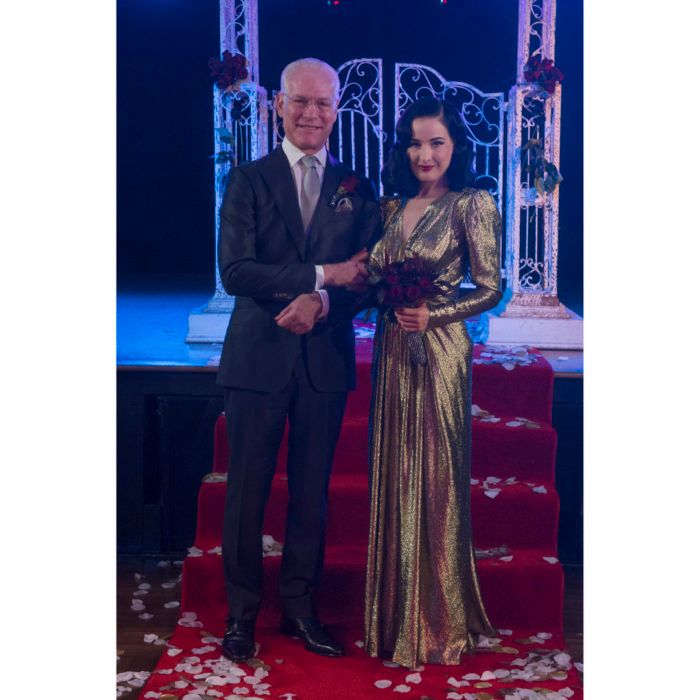 The designers arrive at Webster Hall to find Tim Gunn escorting burlesque dancer and lingerie designer, Dita Von Teese, down the aisle. As it turns out, this challenge is all about shaking off traditions in order to design a nontraditional wedding dress. As long as the dress is believable for a bride, there are no rules. But, why stop at just one dress? Tim continues to explain that each dress must be accompanied by a reception dress that the same woman would wear on her wedding day. The designers will, therefore, be working in pairs to create two cohesive looks in one day with just $400.
The teams are as follows:
Fäde and Emily
Alexander and Samantha
Kini and Sean
Sandhya and Char
Amanda and Korina
This week's guest judges were Dita Von Teese and style blogger Chiara Ferragni. Only Amanda and Korina's team was safe with their black and white tuxedo-style wedding suit and short, retro-looking reception dress. The only looks the judges were impressed with were made by Kini and Sean, which Zac Posen deemed "the dream team." Sandhya and Char, on the other hand, were going for a flirty, girly look, but missed the mark with two bright yellow pieces that were messy and unfinished. Fäde and Emily's designs were well-received in terms of their construction skills and innovative techniques, but the judges thought their taste level was questionable. Finally, Samantha and Alexander were criticized for making dresses that looked old-fashioned, unoriginal, and overwhelmingly embellished. Even though Kini and Sean agreed that Kini deserved the win for their team, the judges gave Sean his second win in a row, and Char was sent home.
On to the designs…
The Top:
Sean's winning design: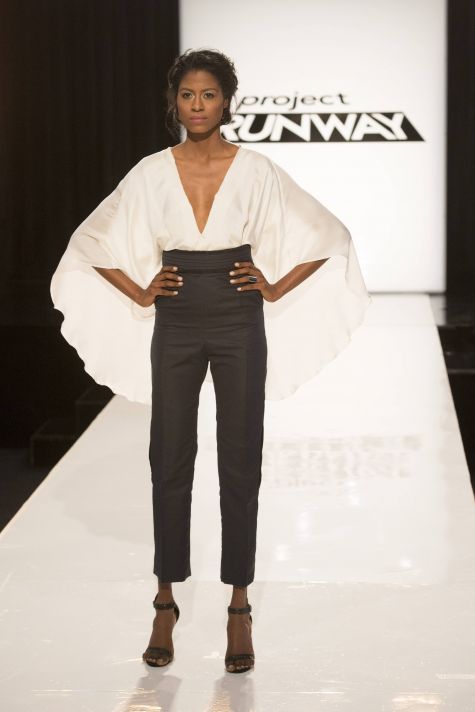 Kini's design: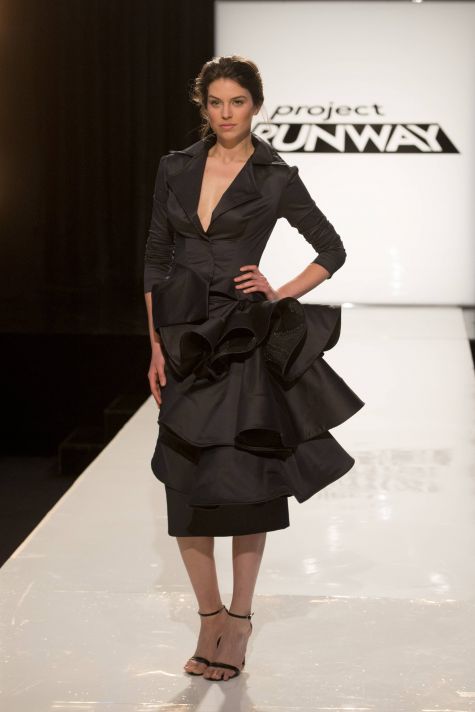 The bottom:
Char's losing design: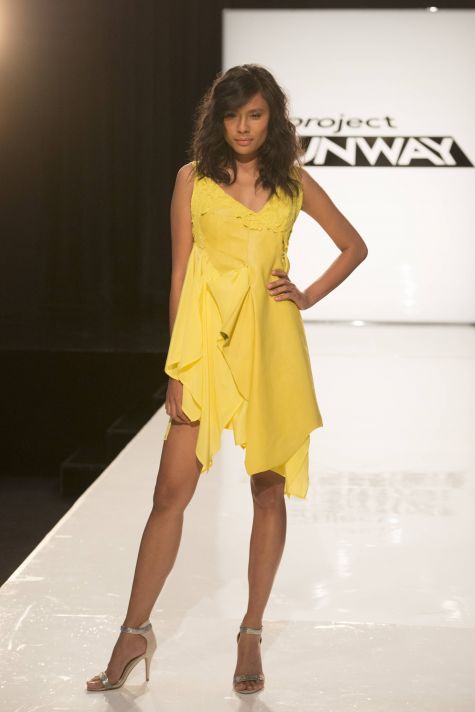 Sandhya's design: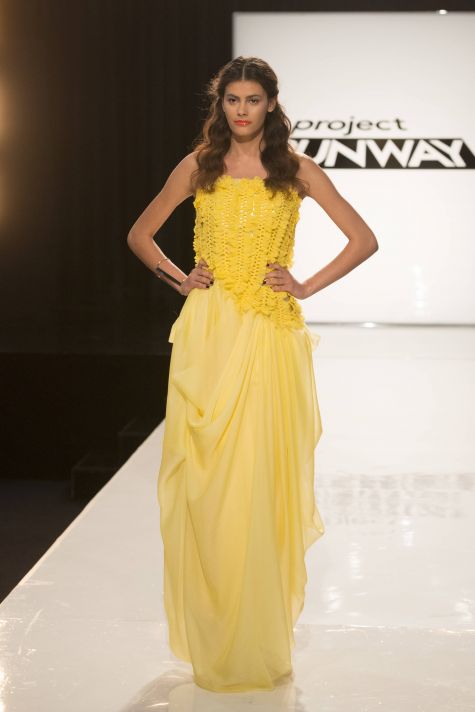 Fäde's design: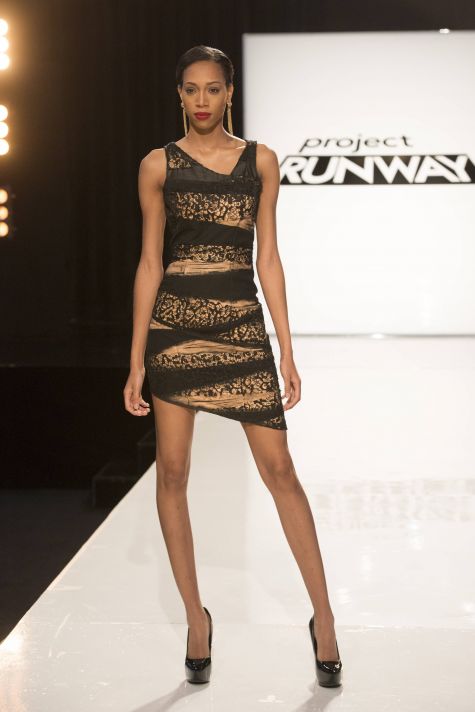 Emily's design: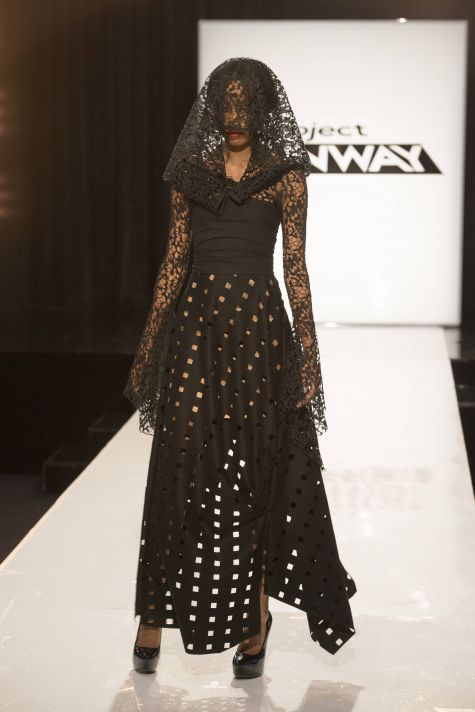 Samantha's design: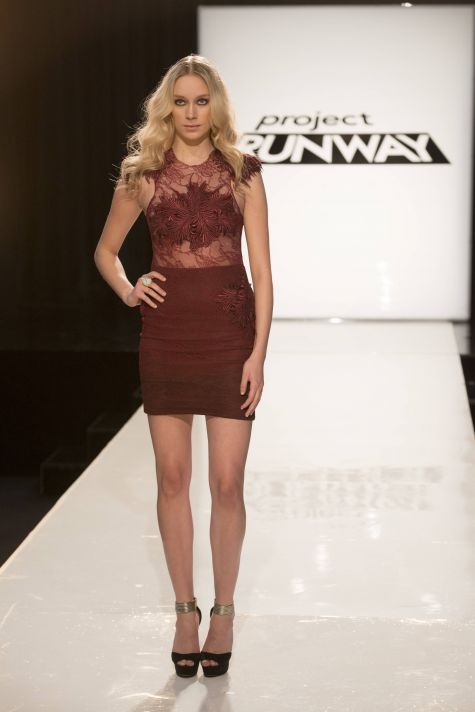 Alexander's design: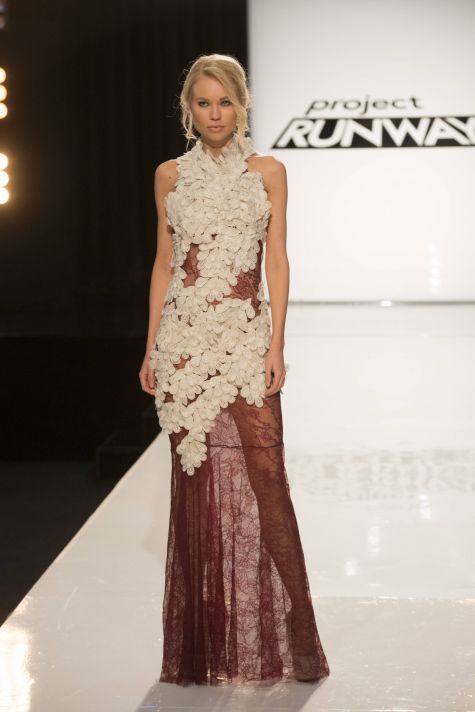 The rest of the looks:
Amanda's design: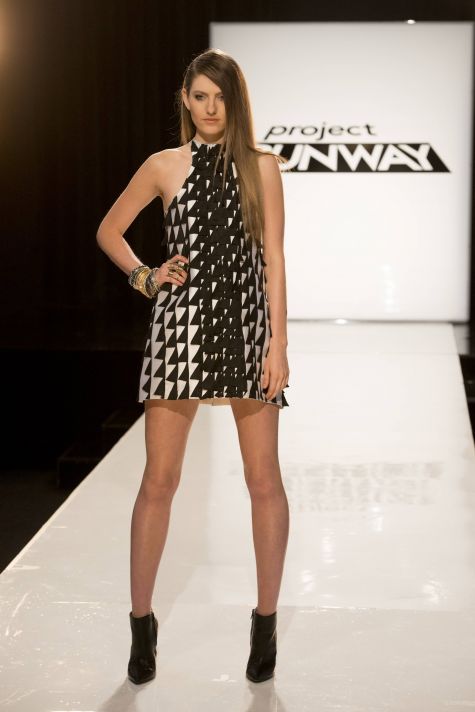 Korina's design: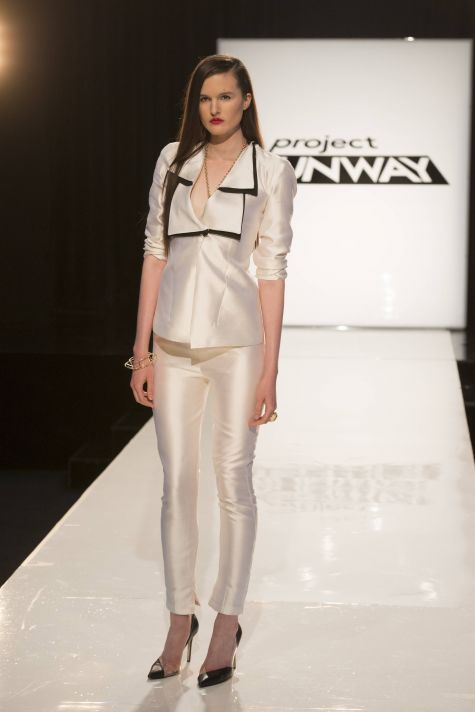 Once again, the judges were completely unpredictable with their critiques. While I can't say I had too many favorites myself, the fact that there were no guidelines made judging this challenge awfully difficult. I could definitely see a woman wanting to wear Fäde and Emily's designs, even though they're not personally my style. I also thought Alexander and Samantha's looks were cohesive and would definitely be appealing to some women. The thing that really got me, however, was that Kini still hasn't won a challenge. When will his time come?
How do you feel about unconventional wedding dresses? Were you surprised that Kini still hasn't won a challenge? Is there a designer you're hoping makes it into the final three? Please share your thoughts below!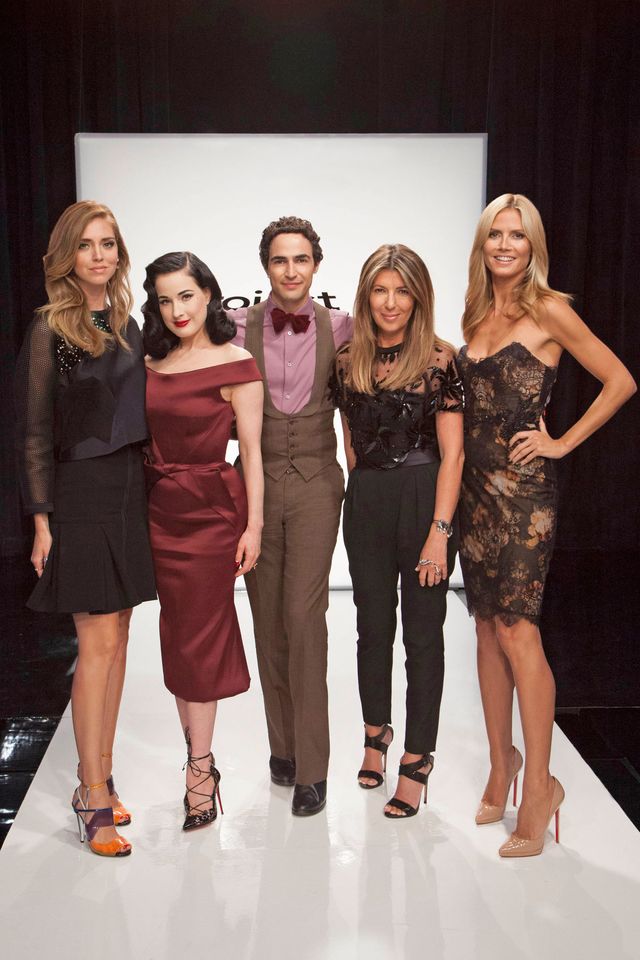 Judges (from left to right) Chiara Ferragni, Dita Von Teese, Zac Posen, Nina Garcia, and Heidi Klum pose in their coordinating outfits.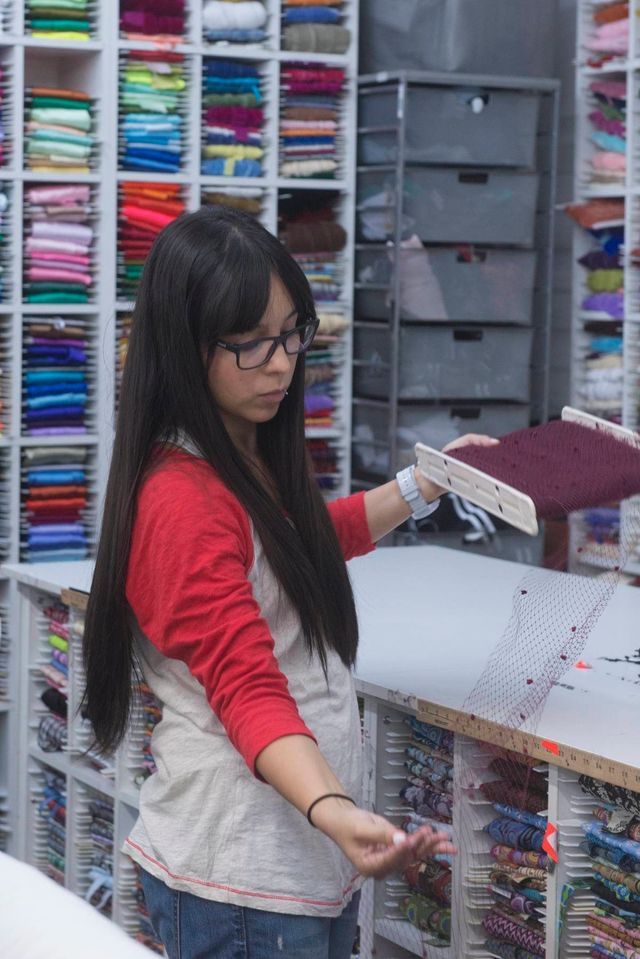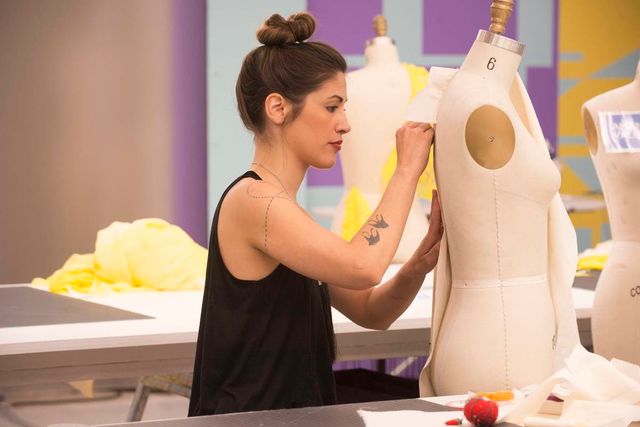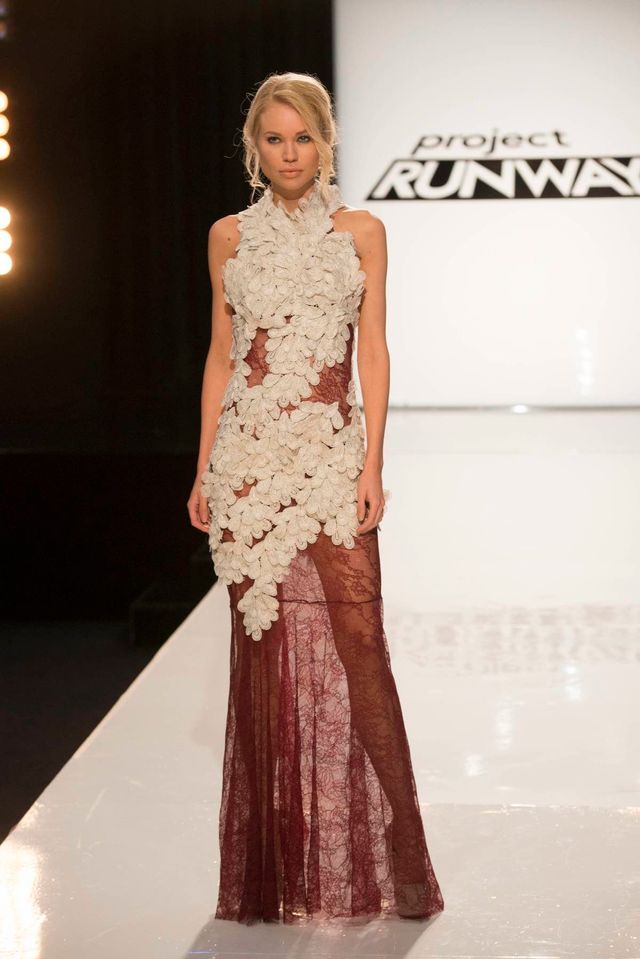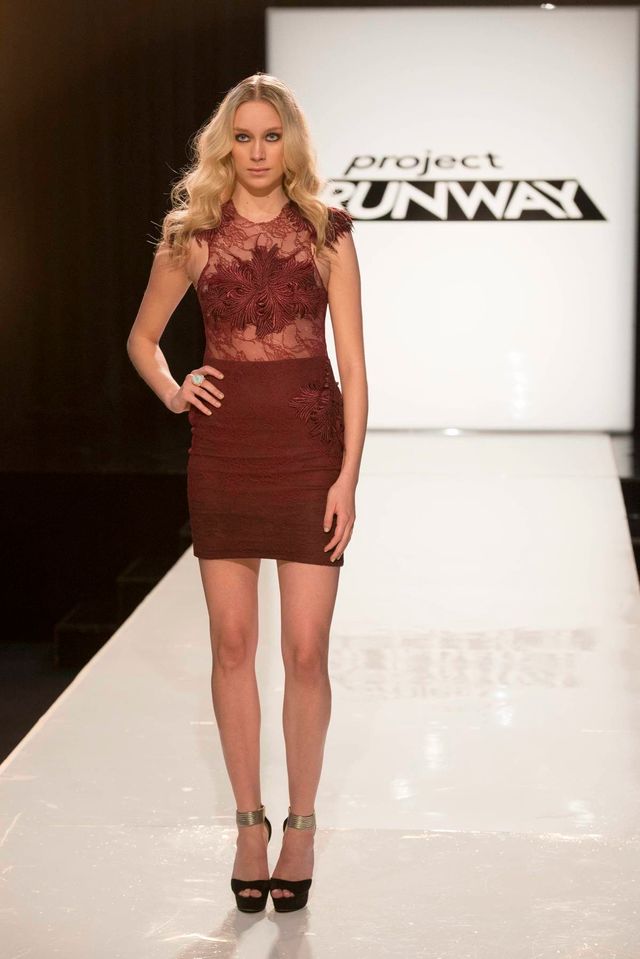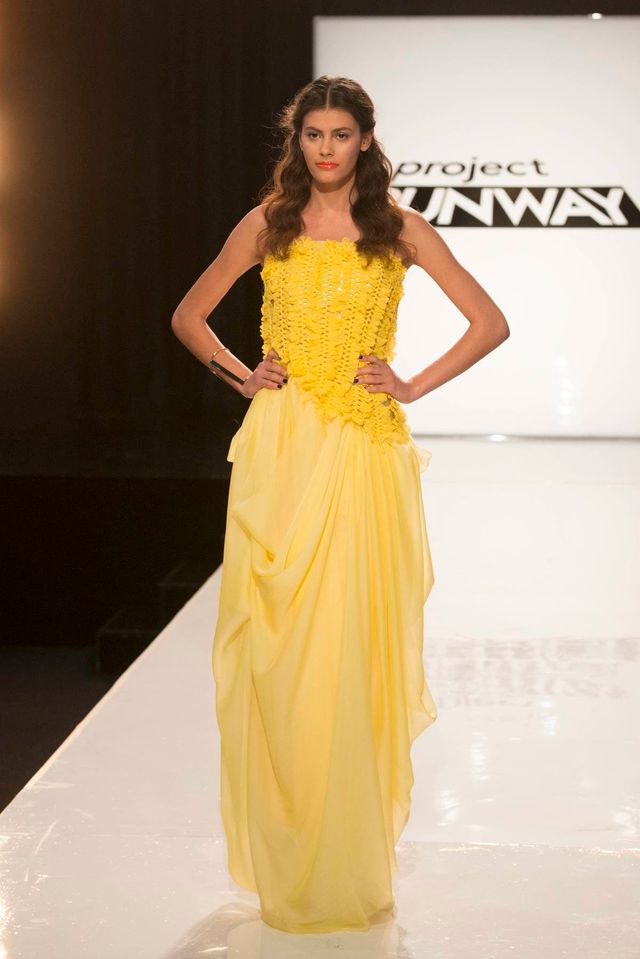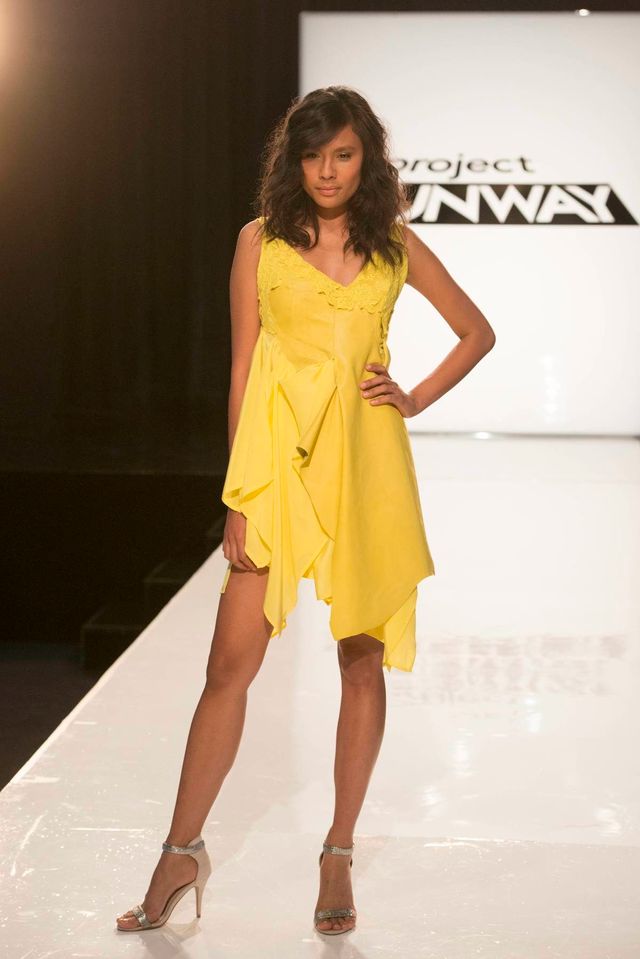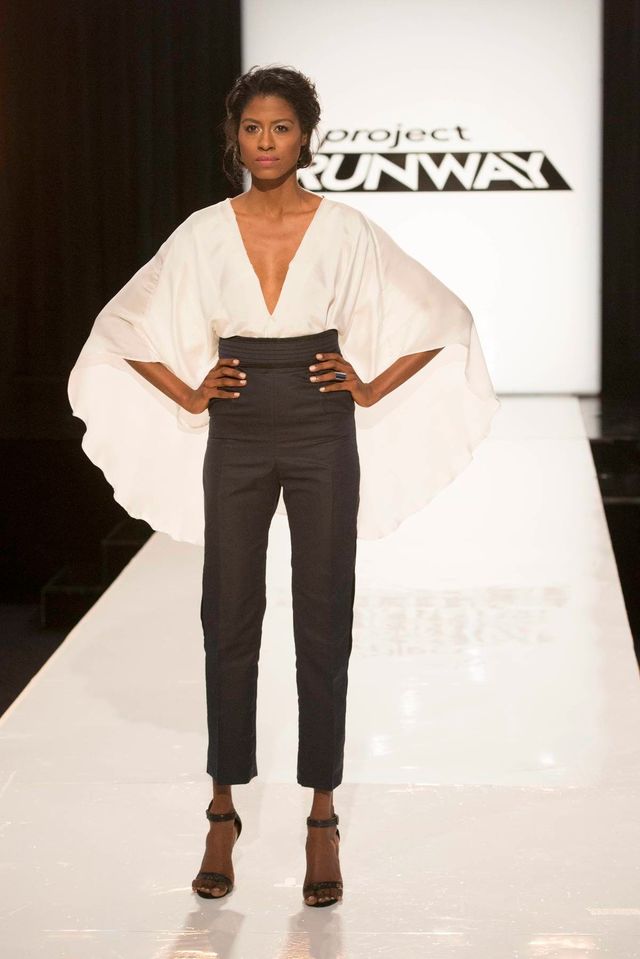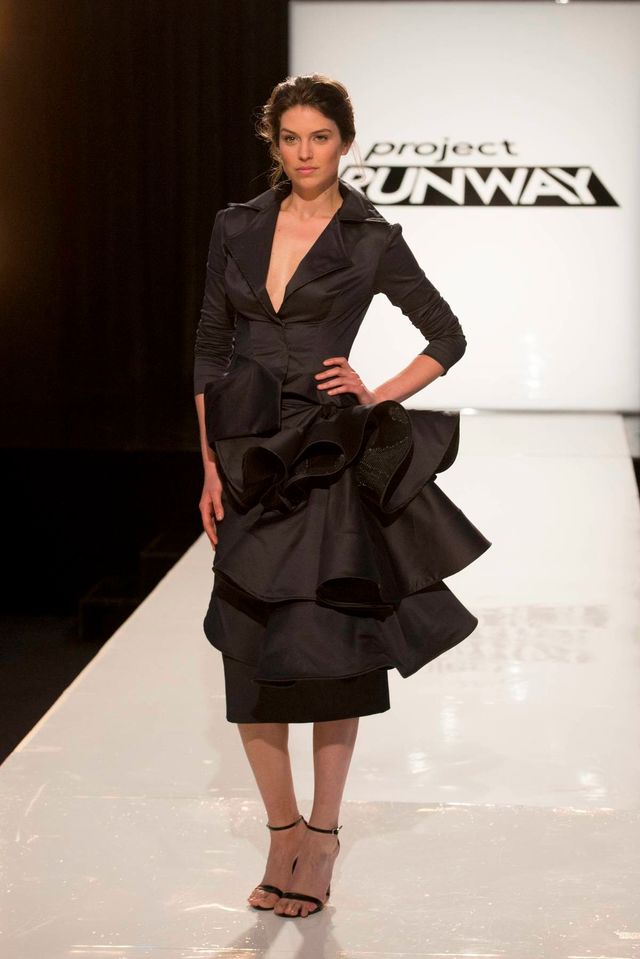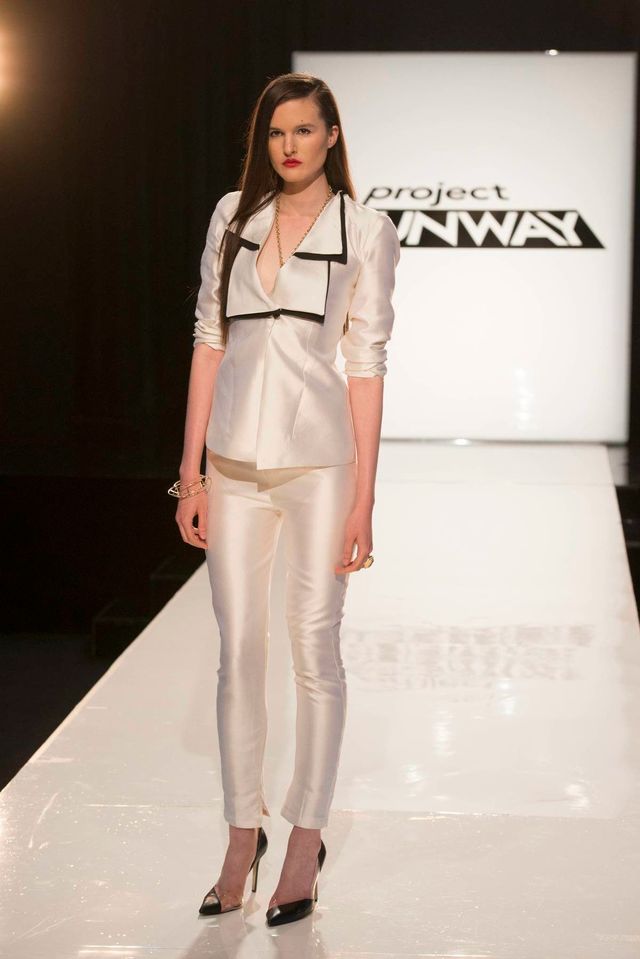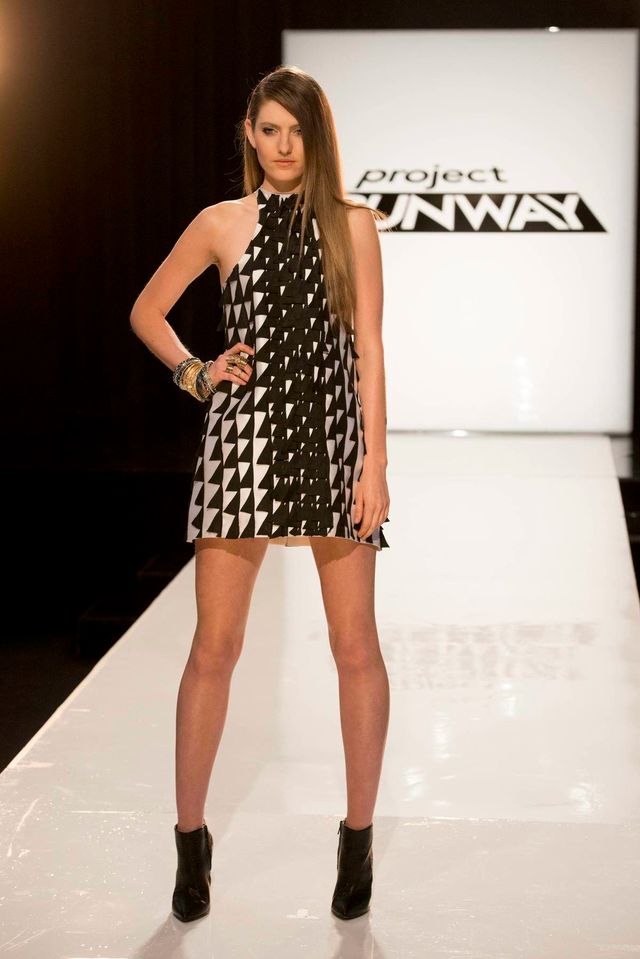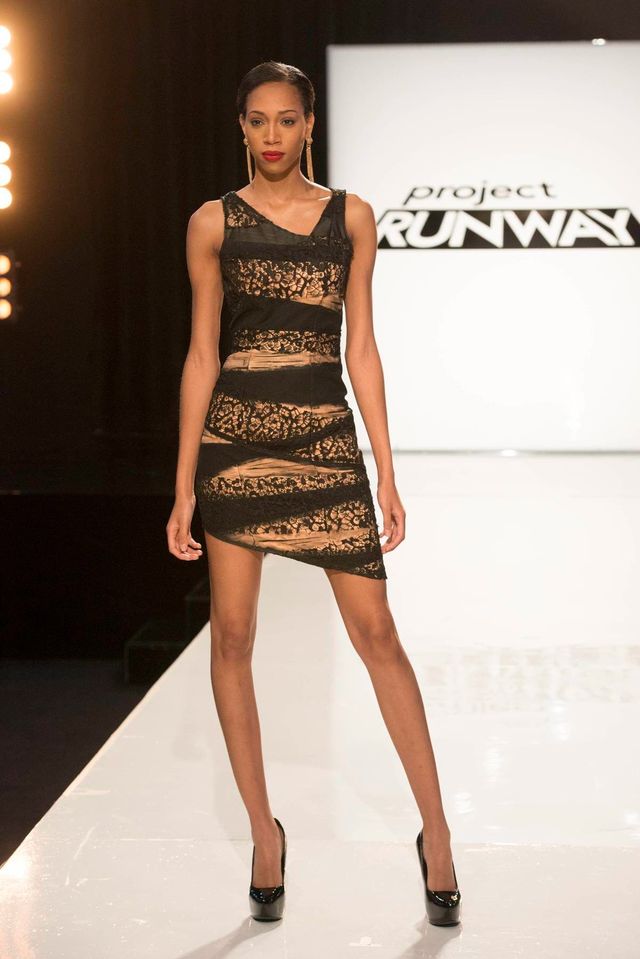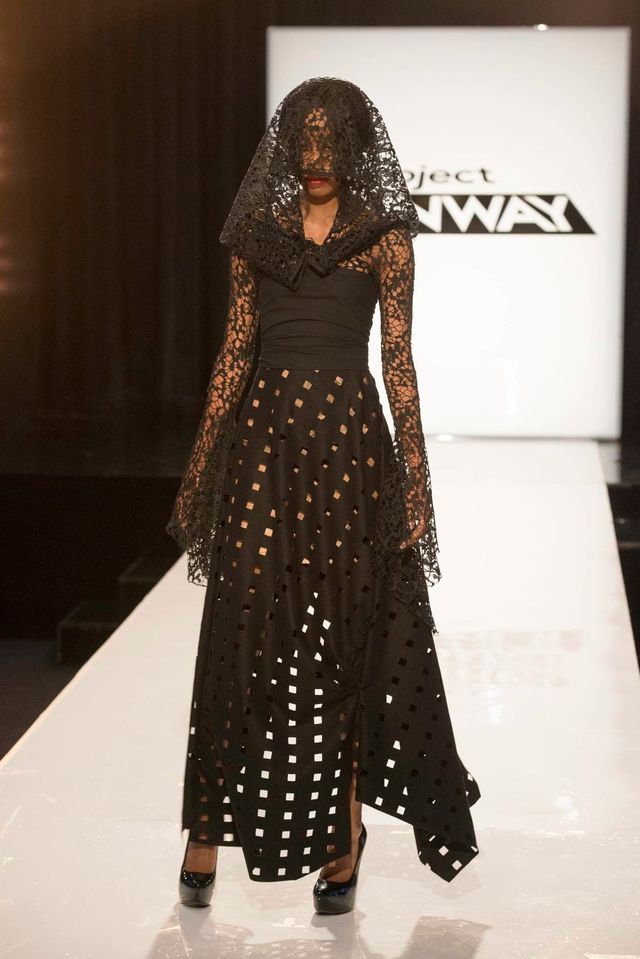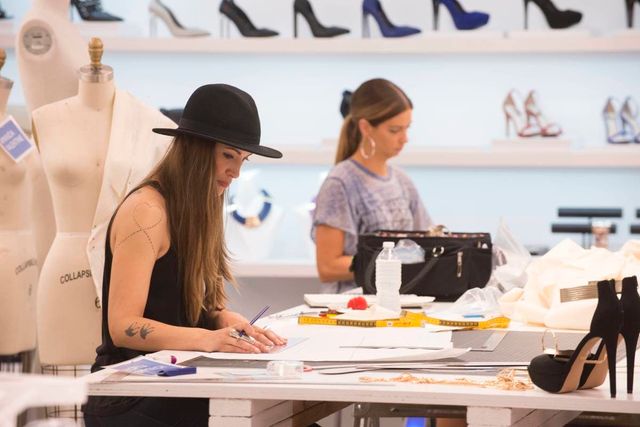 Korina and Amanda surprisingly make a good team for this challenge.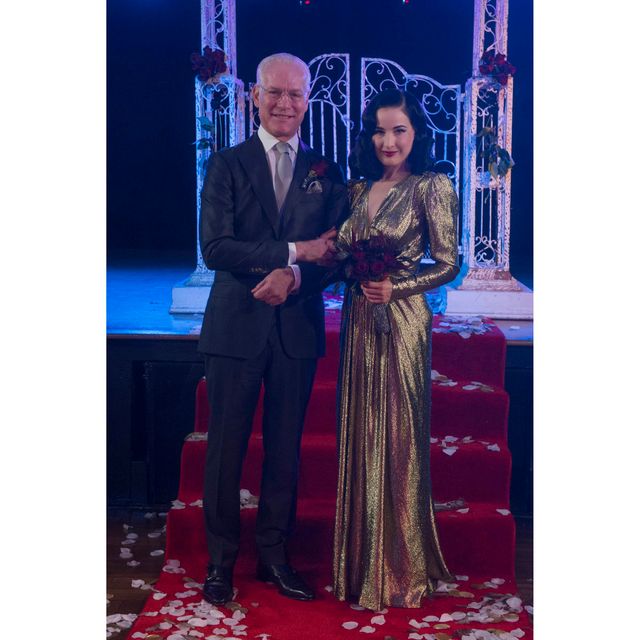 Tim Gunn and burlesque dancer Dita Von Teese greet the designers in Webster Hall.