National Sewing Month is here again!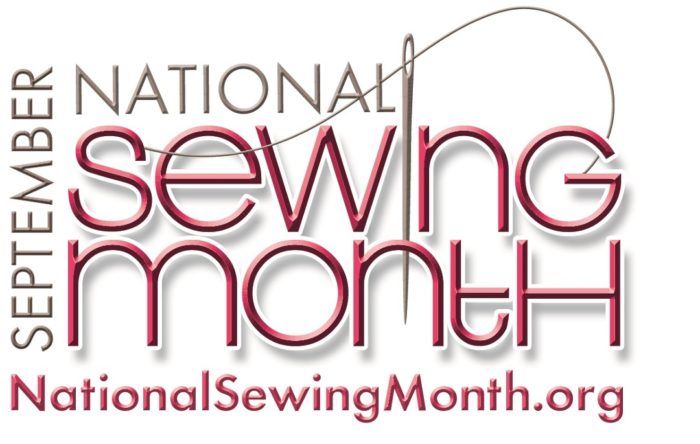 As if you needed another reason to spend time at your sewing machine, September is National Sewing Month. This annual event is presented by a partnership between the Sewing & Craft Alliance and the American Sewing Guild.
This year marks the thirty-second anniversary of National Sewing Month. It's the perfect opportunity to share your love of sewing and its therapeutic benefits with others. An excellent way to celebrate the hobby is to dedicate the month to sewing something new each week, or learn new sewing skills by signing up for a class at your local fabric shop or sewing machine dealer. Contact a local 4H group, Girl Scout troupe, or women's shelter and volunteer to teach someone how to sew. This is the perfect opportunity to pass on the joy and satisfaction you get from sewing.
Along with free sewing projects and tutorials offered by the ASG and SCA, there's also an annual sewing contest with a different theme each year. This year's contest theme is "Sew for the Creativity of It!" For details on the contest and for news and updates throughout September, visit NationalSewingMonth.org and Facebook.com/sewingmonth.
How will you celebrate National Sewing Month in September? Do you volunteer or teach sewing to others throughout the year?